Santa Anita news/notes
---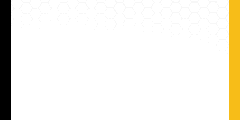 ---
>>> Hong Kong: Group One milestone as Waikuku gives John Size his 1,300th winner
---
Current forecasts for N American tracks
---
Racetrack abbreviation codes
---
[AUS] FOXSPORTS.AU
[AUS] RACING AND SPORTS
[AUS] SMH.COM.AU
[AUS/NZ] THOROUGHBRED NEWS
[AUS] VIRTUAL FORM GUIDE
[ASIA] S CHINA MORNING POST
AMERICA'S BEST RACING
BALTIMORE SUN
BLOOD HORSE
BRISNET.COM NEWS
CBS.SPORTSLINE
CHICAGO SUN-TIMES
DAILY RACING FORM
ESPN
FOX SPORTS
FRANCE GALOP
[JAPAN] HORSERACING IN JAPAN
HorseRaceInsider.com
KENTUCKY.COM
LA TIMES
LOUISVILLE COURIER JOURNAL
MIAMI HERALD
MSNBC
NY DAILY NEWS
NY POST
NY TIMES
THE RACING BIZ [Mid-Atlantic region]
SEATTLE TIMES
SIGNONSANDIEGO.COM
SINGAPORE TURF CLUB
SOUTH AFRICAN HORSERACING
THISISHORSERACING.COM
THOROUGHBRED DAILY NEWS
ThoroughbredRacing.com
TIMES PICAYUNE
TWINSPIRES NEWS
[U.K.] BBC
[U.K.] GUARDIAN
[U.K.] RACING POST
[U.K.] SPORTINGLIFE.COM
[U.K.] TELEGRAPH
[U.K.] TIMES
USRacing NEWS
USA TODAY
WASHINGTON POST

Saudi Cup results: Mishriff outlasts Charlatan
---
Saudi officials hope to finalize 2020 purse payout soon
---
Brad Free: Handicappers should note how horses are being bet
---
Swiss Skydiver zeroing in on Mar 13 Beholder Mile or Azeri
---
2021 Saratoga stakes schedule announced... Jockey Club Gold Cup, Flower Bowl moved upstate
---
Saudi Arabia: Irishman Shane Foley wins International Jockeys Challenge
---
Travel issues mean no Saudi Cup for Velazquez, Rispoli
---
Purse increase gives Belmont Park its highest overnight purse structure ever
---
Kentucky Derby: McLaughlin, Saez continue quest with Essential Quality
---
New Mexico: Sunland Park Racetrack and Casino horse racing meet officially canceled
---
Woodbine Entertainment reiterates support for sports betting... CEO, "We remain highly focused on ensuring the horse racing industry not only is protected but has an opportunity to participate in it in a meaningful way."
---
>>> NY/VIDEO: County Conversations: How Mobile Sports Betting and OTB's Could Bring New Revenue to Counties
---
Mucciolo's Top 10 Kentucky Derby Contenders
---
Jon White: Derby Top Ten
---
Canada: Investor dropping the reins, no longer seeking to lease Marquis Downs facilities for horse racing season
---
International: Irish trainer Charles Byrnes loses doping appeal after 'inexcusable' negligence
---
Interview with Nick Hughes — the 'guru' and 'father of Historical Horse Racing' in Kentucky
---
Hayward: Structural changes are needed to protect the future of New York racing
---
Kentucky Commission adjusts rules to agree with recently passed historical horse racing bill
---
Derby Trail: Three Heating Up, Three Cooling Down for Feb 17
---
Kentucky Derby Pedigree Profile: Mandaloun
---
Much to like when evaluating Kentucky Derby contender Mandaloun
---
Can Twitch help revolutionize horse racing?
---
Tampa: Third purse increase announced... Stakes moved to Wed Feb 24
---
Pennsylvania: Gov Wolf proposes moving money from horse racing development fund into scholarship program
---
Under 20's Claiming Challenge to return to Belmont Park
---
Oaklawn reschedules all missed stakes... Adds days and races
---
Saudi Cup Draw: Charlatan (7-5), Knicks Go (5-2) top field for world's richest horse race
---
2021 Saudi Cup Trackwork Wrap Up, Feb 17
---
Sam Houston cancels racing through Feb 20
---
Georgia: Legalizing horse racing aired in Senate committee
---
Kentucky Horse Racing Commission awards $14.3 million in incentive funds to breeders
---
New Zealand jock joins father in 1000-win club - perhaps first father-daughter to accomplish the feat worldwide
---
Arizona Historic Horse Racing Bill Not Considered by Committee
---
Brad Cox Reflects on banner 2020 season, targets Triple Crown races
---
Fans at Saratoga? Gov's new rules open possibility of 10% capacity at some sports/event venues
---
Jock Watch: Hall of Famer Javier Castellano set for return... Out since Nov due to leg surgery
---
USADA CEO Travis Tygart explains how his anti-doping team will clean up racing
---
Julio Canani: The man was the myth
---
'Luck' star John Ortiz remembers Julio Canani, his inspiration - in more ways than one
---
Behind the scenes: What exactly happens in the breeding shed?
---
Jock Watch: Flavien Prat fires longtime agent
---
68th season of horse racing kicks off Friday at Fonner Park
---
NYRA to bring back 'Ship and Win' program for Fair Hill and Oaklawn Park
---
NYRA Cares: Garafola and Gallardo working together for the backstretch community
---
Farrell; Saudi Cup coming up... Winter weather affecting race cards... Maxfield wins again
---
With $20mil up for grabs, long trip for Saudi Cup is worth it
---
Ky Derby Fture Pool 3: Fina odds [pdf]
---
Jock Watch/international: Hollie Doyle felt 'pretty intimidated' at inquiry over use of whip that led to six-day ban
---
Arizona lawmaker introduces historic horse racing bill
---
Black History Month: Shining a spotlight on notable Black jockeys
---
Woodbine Mohawk Park: Live racing to resume on Feb 18
---
Stallion Stories: Seattle Slew
---
NY: Belmont Park spring/summer stakes return to near 2019 levels
---
Podcast: Following an extended hiatus due to the COVID-19 pandemic, Across the Board with Andy Serling returns with an interview featuring trainer Horacio DePaz
---
Thoroughbred Makeover set for record participation
---
Ky: Red Mile reopens historic horse racing terminals
---
Kentucky Derby Maiden Watch: Pletcher sends out two more winners
---
The ten most profitable yearling sires of 2020 in Britain and Ireland
---
Weather forces Oaklawn to again reschedule graded stakes
---
Jock Watch: He had a difficult time last year, but Mike Smith is itching for another crack at the Saudi Cup on Charlatan
---
Gulfstream trends: Boost your win rate by betting top trainers, jockeys
---
Adverse weather puts Oaklawn stakes in limbo
---
Charles Town cancels Feb 10 card
---
Farrell Report: Essential Quality set for 3YO debut... Gamine DQ'd again... RIP John Forbes
---
More progress for Historical Horse Racing bill in Ky
---
Op-Ed: Protect Historical Horse Racing to protect local jobs and economic growth
---
Senate passes historical horse racing... Turfway horsemen speak up for the bill, saying 'save our jobs'
---
3YO Filly Watch" Moonlight d'Oro off road to Kentucky Oaks with chip
---
Jock Watch: Luca Panici to miss time with broken vertebrae
---
Trainer Kathy Walsh suspended, fined for acepromazine positive
---
Weekend recap: Kentucky Derby and Oaks roundup
---
Sir Mark Prescott: 'Modern people have no understanding of the working animal anymore'
---
Breeders' Cup delaying 2021 ticket sales
---
TV network politcial number-cruncher Steve Kornacki spends weekends handicapping horse races
---
NYRA looks out for its customer... Good for them
---
NYRA excludes computer players from Pick Six pool
---
Former NYRA announcer Marshall Cassidy passes away at 75
---
Ky: Legislators divided on Historical Horse Racing
---
Kentucky Derby Maiden Watch: Dream Shake upsets Bezos in eye-catching fashion
---
Wallin/Five-past series: When good horseplayers go bad
---
Jeff Blea to take over as equine medical director for the California Horse Racing Board
---
VIDEO: Saratoga area black artist finding unique success in landscape, equine art... "I'm more interested in the power and majesty of the horses themselves, the athleticism."
---
Rosenblatt: Derby Trail -- Candy Man Rocket, Risk Taking win Ky Derby preps, move onto leaderboard
---
Racing prospects boost Fasig-Tipton Winter Mixed Sale
---
Pennsylvania: New budget proposal creating fear amongst the horse racing industry
---
Kentucky Derby Pedigree Profile: Candy Man Rocket
---
Kentucky Derby Pedigree Profile: Risk Taking
---
He had a difficult time last year, but Mike Smith is itching for another crack at the Saudi Cup on Charlatan
---
Jockey Katie Davis says NYRA racing office discouraging trainers from riding her
---
Seven-figure bonus for California big-race sweep
---
Gary Contessa nearing return to training
---
---
>>> Aqueduct news and stakes results
---
---
>>> Royal Ascot: Meeting could move back one week
---
MISCELLANEOUS INDEX:
Where we put things that don't fit into any of the other index categories
---
Track visit/reviews
---
THE FANS SPEAK:
Where we occasionally search the web to explore various discussions and topics
---
OPINION:
equidaily.com's occasional thoughts on various topics regarding the horse racing game

---
equidaily.com's Coast-to-coast
---
Saratoga's Best Bets
---
Click here to e-mail any questions, comments, or suggestions to equidaily.com
---
AQUEDUCT, Jamaica, NY
ARAPAHOE PARK, Aurora, CO
ARLINGTON PARK, Arlington Heights, IL
ASSINIBOIA DOWNS, Winnipeg, Manitoba
BELMONT, Elmont, NY
BELTERRA PARK, Cincinnati, OH
BEULAH PARK, Grove City, OH
CALDER [GPW}, Miami, FL
CALIFORNIA FAIRS, CA
CANTERBURY PARK, Shakopee, MN
CHARLES TOWN, Charles Town, WV
CHURCHILL DOWNS, Louisville, KY
COLONIAL DOWNS, New Kent, VA
DELAWARE PARK, Wilmington, DE
DEL MAR, Del Mar, CA
DELTA DOWNS, Vinton, LA
DOWNS AT ALBUQUERQUE, Albuquerque, NM
ELLIS PARK, Henderson, KY
EMERALD DOWNS, Auburn, WA
EVANGELINE DOWNS, Opelousas, LA
FAIR GROUNDS, New Orleans, LA
FAIR MEADOWS, Tulsa, OK
FAIRMOUNT PARK, Collinsville, IL
FAIRPLEX, Pomona, CA
FINGER LAKES, Farmington, NY
FORT ERIE, Fort Erie, Ontario
GOLDEN GATE, Albany, CA
GREAT LAKES DOWNS, Muskegon, MI
GULFSTREAM PARK, Hallandale, FL
GULFSTREAM PARK WEST, Miami, FL
HASTINGS PARK, Vancouver, BC
HIALEAH PARK, Hialeah, FL
HAWTHORNE RACE COURSE, Cicero, IL
HOLLYWOOD PARK, Inglewood, CA
HOOSIER PARK, Anderson, IN
INDIANA GRAND, Shelbyville, IN
KEENELAND, Lexington, KY
KENTUCKY DOWNS, Franklin, KY
LAUREL PARK, Laurel, MD
LONE STAR PARK, Grand Prairie, TX
LOUISIANA DOWNS, Bossier City, LA
Los Alamitos, Los Alamitos, CA
MAHONING VALLEY, Youngstown, OH
MARQUIS DOWNS, Saskatoon, Saskatchewan
MEADOWLANDS, E Rutherford, NJ
MONMOUTH PARK, Oceanport, NJ
MOUNTAINEER, Chester, WV
NORTHLANDS PARK, Edmonton, Alberta
OAKLAWN PARK, Hot Springs, AR
PENN NATIONAL, Grantville, PA
PARX, Bensalem, PA
PIMLICO, Baltimore, MD
PINNACLE RACE COURSE, New Boston, MI
PORTLAND MEADOWS, Portland, OR
PRAIRIE MEADOWS, Des Moines, IA
PRESQUE ISLE DOWNS, Erie, PA
REMINGTON PARK, Oklahoma City, OK
RETAMA PARK, San Antonio, TX
RIVER DOWNS, Cincinnati, OH
ROCKINGHAM PARK, Salem, NH
RUIDOSO DOWNS, Ruidoso Downs, NM
SAM HOUSTON, Houston, TX
SANTA ANITA, Arcadia, CA
SARATOGA, Saratoga Springs, NY
STAMPEDE PARK, Calgary, Alberta
SUFFOLK DOWNS, Boston, MA
SUNLAND PARK, Sunland Park, NM
SUNRAY PARK, Farmington, NM
TAMPA BAY DOWNS, Tampa, FL
THISTLEDOWN, Cleveland, OH
TURF PARADISE, Phoenix, AZ
TURFWAY PARK, Florence, KY
WILL ROGERS DOWNS, Claremore, Oklahoma
WOODBINE, Rexdale, Ontario
WOODLANDS, Kansas City, KS
YAVAPAI DOWNS, Prescott Valley, AZ
ZIA PARK, Hobbs, NM

---


Note: Pages on this site are labelled with the equidaily.com logo. Some links lead to pages at other sites. equidaily.com is responsible only for the pages on this site. equidaily.com assumes no responsibility for errors or omissions. Always check with official sources to verify info.

---
Copyright 2020 equidaily.com

---