SA news/notes
---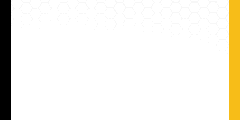 ---
>>> Sat results: Castlevecchio takes G1 Champagne at Randwick
---
Current forecasts for N American tracks
---
Racetrack abbreviation codes
---
[AUS] FOXSPORTS.AU
[AUS] RACING AND SPORTS
[AUS] SMH.COM.AU
[AUS/NZ] THOROUGHBRED NEWS
[AUS] VIRTUAL FORM GUIDE
[ASIA] S CHINA MORNING POST
BALTIMORE SUN
BLOOD HORSE
CBS.SPORTSLINE
CHICAGO SUN-TIMES
DAILY RACING FORM
ESPN
FOX SPORTS
FRANCE GALOP
[JAPAN] HORSERACING IN JAPAN
KENTUCKY.COM
LA TIMES
LOUISVILLE COURIER JOURNAL
MIAMI HERALD
MSNBC
NY DAILY NEWS
NY POST
NY TIMES
THE RACING BIZ [Mid-Atlantic region]
SEATTLE TIMES
SIGNONSANDIEGO.COM
SINGAPORE TURF CLUB
SOUTH AFRICAN HORSERACING
THISISHORSERACING.COM
ThoroughbredRacing.com
TIMES PICAYUNE
[U.K.] BBC
[U.K.] GUARDIAN
[U.K.] RACING POST
[U.K.] SPORTINGLIFE.COM
[U.K.] TELEGRAPH
[U.K.] TIMES
USA TODAY
WASHINGTON POST

Los Angeles DA forms task force to investigate Santa Anita's 23 horse deaths since December
---
Political website 'The Hill': Are 23 horse deaths enough to clean up the racing industry?
---
NTRA polls: Omaha Beach surges to the top of 3YO poll
---
Simon: Do speed figures matter in the Kentucky Derby?
---
Rosenblatt: The five horses that can win the Kentucky Derby
---
Remsen winner Maximus Mischief retired, seeking stud deal
---
With Preakness approaching, Pimlico to close half of grandstand
---
Winx is now the world's all-time money leader
---
Japanese superstar Almond Eye out of the Arc
---
On a mission: the extraordinary Dawn Lupul can't wait for Woodbine's banner meet to get started
---
CHRB files complaint against Morey; hearing scheduled
---
New Zealand: The Government will 'revitalise' the racing industry which has been in a 'serious' decline
---
Clancy: "Whip rules are tricky."
---
Kentucky Horse Racing Commission voices concerns about deaths at Santa Anita
---
Racing's golden age - when the Triple Crown was merely a prep for the big handicaps
---
Jason Beem to handle early season announcing duties at Monmouth
---
If Churchill and Keeneland planning Lasix ban, racing commission out of loop
---
Jock Watch: McCarthy posts five-win day at Laurel
---
Japan to take separate pool wagering on Kentucky Derby
---
Jock Watch: Veteran jockey Justin Stein ending three-year retirement to return to Woodbine
---
Heart to Heart retired
---
NYRA looks at marketplace, switches twilight cards
---
TDN op-ed/Barbara Banke: "We must demonstrate to both existing and future racing fans that our industry acts with integrity and elevated standards of care to protect the health of our athletes."
---
Colonial Downs set to open Virginia's first casino-style gambling parlor on April 23
---
Mike Smith on marriage, preparation, and choosing a Derby horse
---
Jockeys hustle for years to rein in a horse golden enough for the Kentucky Derby
---
What's in a name? Well, when it comes to Ballydoyle's 2YOs, quite a lot it would appear... Thoughts behind monikers like Ohio State and Yankee Stadium
---
>>> Smith to ride Omaha Beach in Kentucky Derby, Geroux picks up Roadster
>>> Manny Franco to ride La. Derby runner-up Spinoff in Kentucky Derby, per Pletcher
>>> DRF Derby prep chart
>>> Mandella has Kentucky Derby in sights with Omaha Beach
>>> Tacitus capable of giving Juddmonte, Mott first Kentucky Derby victory
>>> 2019 Kentucky Derby data: How fast the contenders finished
---
PETA-Stronach alliance spurs questions, concern
---
Canadian Horse Racing Hall Of Fame Class Of 2019 announced
---
Five key takeaways from a Triple Derby prep Saturday
---
Roadster, Bricks and Mortar new leaders in NTRA polls
---
High-flying Winx fan believes Frankel may have just had her measure
---
Taking care of small breeders: it's the inspiration behind Spendthrift's new Safe Bet program
---
Olivier Peslier: 'If I tell someone in France I am a jockey, they think I mean a DJ'
---
The greatest Kentucky Derby lie exposed
---
AUDIO: Trainer Jonathan Sheppard discusses some highlights of his unparalleled career
---
Tapit filly highlights resurrected KEE April Sale
---
Derby Trail: Gary and Mary West own two top contenders for Kentucky Derby
---
Kentucky lawmakers, commission discuss horse racing safety regulations
---
Pedigree insights: Roadster
---
Laurel 'super track' funding bill dies over Pimlico dispute
---
Late push could boost Laurel, Bowie projects - but cloud Pimlico's racing future
---
Dr Corrine Sweeney to chair ARCI
---
Ky: Churchill Downs, Keeneland break ground on new horse racing facility near Fort Campbell
---
Whipping up controversy over whipping in California
---
Big dose of Bob Baffert leading the charge to the Kentucky Derby
---
A lifelong dedication to horses for NYRA outrider Miguel Gutierrez
---
Trainer Watch: Patience, passion led trainer Mark Casse to stardom
---
Lady Pauline to spearhead Wesley Ward's Ascot assault
---
Having won $24mil, Winx is set to remain a money-making machine in retirement
---
Using history to handicap the 2019 Arkansas Derby
---
Nancy Holthus: Racing analyst has long history in the sport
---
NHC is returning to Bally's Las Vegas in 2020
---
California Horse Racing Board meeting to discuss Santa Anita
---
LA Daily News: What is the future of horse racing in Southern California?
---
Kentucky equine medical director concerned for future of horse racing
---
Canada: Horse racing doubles down on its gambling amenities
---
Protesters gather to demonstrate against horse racing at Santa Anita
---
Eleven in G1 Wood attempt to turn Kentucky Derby history around
---
Louisville and Churchill Downs ready if Breeders' Cup needs to relocate
---
LA Daily News: As horse death toll grows at Santa Anita, fans and foes of racing see a hard battle over sport's future
---
Jock Watch/international: The rise and rise of William Buick
---
Hayward: Integrity and safety - the challenges US racing can't afford to lose
---
Baltimore Sun; Maryland Senate advances plan to aid horse track owner on Laurel, Bowie renovations, require progress on Pimlico
---
Nick Luck: Craig Fravel talks Breeders'' Cup, Santa Anita, Lasix and the whip
---
Previews: Wood Memorial, Bluegrass Stakes and Santa Anita Derby
---
Lexington Herald Leader: Is an obscure osteoporosis drug a ticking time bomb for horse racing?
---
LA Times: Why are horses dying at Santa Anita? Horse racing comes under scrutiny
---
LA Times opinion: "I hit the track four or five times a year, and at the moment, my patronage is wavering."
---
Senator Feinstein calls for Santa Anita to stop all racing after 23rd horse is put down
---
Diverse panel voices Horse Racing Integrity Act support
---
Racing leaders lobby for reform
---
Ritvo: Santa Anita not planning to relocate race dates
---
Bob Baffert on Santa Anita horse deaths: 'Hopefully we're moving forward'
---
AUDIO: Nick Luck addresses Santa Anita situation in a common sense fashion on Byk's 'At the Races'... "You either allow some nebulous ethics to overtake your sport - or, you regulate your sport properly, from within..."
---
Your guide to Keeneland's Spring Meet, including a new starting day
---
Following South America's lead on Lasix
---
Diversify crowned 2018 NY-Bred Horse of the Year, Bromans named top breeders for third straight year
---
Lindo: Can Wood regain Derby luster?
---
Will we ever see another filly in the Kentucky Derby?
---
Canada: Colorado Springs casino firm opens Edmonton horse racing center
---
Montana: Bill that sparks a study to bring a new video gambling machine to help the horse racing industry remains in the running
---
Oregon: Portland Meadows closure... More Horse Racing in Grants Pass
---
Kentucky Derby points leaderboard
---
UPI: Weekend stakes recaps
---
Eight essential steps to get your horse to the Kentucky Derby
---
Weekend preview: Using history to handicap the 2019 Wood Memorial
---
Eng: Navigating the Kentucky Derby points chase
---
Thunder Snow completes historic Dubai World Cup double
---
Jockey Club reiterates call for Horse Racing Integrity Act
---
Maximum Security takes G1 Florida Derby
---
Five key takeaways from Florida Derby Day
---
Derby Trail: Plus Que Parfait finds path to Kentucky Derby in UAE Derby win
---
April Fools' Day: six racing tales which were remarkably true
---
AQU meet leaders: Rice, Franco, Dubb
---
Laurel meet leaders: McCarthy, Gonzalez
---
Gulfstream meet leaders: Ortiz, Navarro
---
Turfway meet leaders: Ward/Contreras, Machado
---
Portland Meadows is closing after seven decades to make way for what's described in city records as an 'urban logistics facility'
---
Final dates and funding approved for Suffolk Downs
---
What's next for Colonial Downs? Casino-style gambling
---
Maryland Jockey Club says better backstretch housing on the way - but allegations 'unfair'
---
Kentucky lottery to test new horse racing-themed game
---
Bidding war for Curlin colt ignites Gulfstream Sale
---
>>> 23rd horse dies at Santa Anita after racing accident... A two-horse spill in the $100K San Simeon Stakes at Santa Anita has led to the 23rd equine fatality at the Southern California track in just over three months
>>> PETA Wants Gov Newsom to launch investigation into Santa Anita horse death
>>> LA Times: The Sports Report - It's time to stop racing and replace the track at Santa Anita
>>> Times-Union [Albany, NY] editorial: The Horseracing Integrity Act could rescue a sport that seems unwilling to save itself
>>> Calif Horse Racing Board limits whips in racing statewide
>>> TDN Q and A: Congresswoman Judy Chu... "I do have to say, though, that the response to this issue will play a major factor when it comes to the future of horse racing in this country."
---
David O'Rourke named NYRA CEO and President
---
Twitter advocates: I Am Horse Racing
---
'All systems go' for Code of Honor for Saturday's Florida Derby
---
Simon: The truth about Lasix
---
Wallin: Seven tips for better handicapping systems
---
Colonial Downs betting on casino-style games to bring in new crowds
---
Profile: Sentell 'Sonny' Taylor, Jr remains a constant in New York racing
---
Rosenblatt: Pletcher Barn heating up for Kentucky Derby following preps in Louisiana and New Mexico
---
Powell: A yardstick to measure the greatness of Winx
---
2018 equine fatalities up slightly but not significantly
---
>>> VIDEO: Louisville NBC affiliate reports - Rain blamed for increase in horse racing deaths in Ky... "A problem that is easier to identify than it is to correct."
---
Hawthorne spring meet launches high definition signal
---
Kentucky Downs to run first $1 million race in 2019
---
3yo Watch: Gunmetal Gray's surgery successful, outlook unknown
---
Golden Gate barn quarantined after EHV-1N positive
---
International: Mongolia puts the brakes on 'dangerous' winter horse racing... Rights groups have been campaigning against the horse racing that employs a large number of child jockeys
---
---
AQU stakes results
---
---
>>> 2000 Guineas: Favorite Too Darn Hot ruled out by trainer John Gosden
>>> 'He changed my life' - Osborne pays tribute after Toast Of New York is retired

---
MISCELLANEOUS INDEX:
Where we put things that don't fit into any of the other index categories
---
Track visit/reviews
---
THE FANS SPEAK:
Where we occasionally search the web to explore various discussions and topics
---
OPINION:
equidaily.com's occasional thoughts on various topics regarding the horse racing game

---
equidaily.com's Coast-to-coast
---
Saratoga's Best Bets
---
Click here to e-mail any questions, comments, or suggestions to equidaily.com
---
AQUEDUCT, Jamaica, NY
ARAPAHOE PARK, Aurora, CO
ARLINGTON PARK, Arlington Heights, IL
ASSINIBOIA DOWNS, Winnipeg, Manitoba
BELMONT, Elmont, NY
BELTERRA PARK, Cincinnati, OH
BEULAH PARK, Grove City, OH
CALDER [GPW}, Miami, FL
CALIFORNIA FAIRS, CA
CANTERBURY PARK, Shakopee, MN
CHARLES TOWN, Charles Town, WV
CHURCHILL DOWNS, Louisville, KY
COLONIAL DOWNS, New Kent, VA
DELAWARE PARK, Wilmington, DE
DEL MAR, Del Mar, CA
DELTA DOWNS, Vinton, LA
DOWNS AT ALBUQUERQUE, Albuquerque, NM
ELLIS PARK, Henderson, KY
EMERALD DOWNS, Auburn, WA
EVANGELINE DOWNS, Opelousas, LA
FAIR GROUNDS, New Orleans, LA
FAIR MEADOWS, Tulsa, OK
FAIRMOUNT PARK, Collinsville, IL
FAIRPLEX, Pomona, CA
FINGER LAKES, Farmington, NY
FORT ERIE, Fort Erie, Ontario
GOLDEN GATE, Albany, CA
GREAT LAKES DOWNS, Muskegon, MI
GULFSTREAM PARK, Hallandale, FL
GULFSTREAM PARK WEST, Miami, FL
HASTINGS PARK, Vancouver, BC
HIALEAH PARK, Hialeah, FL
HAWTHORNE RACE COURSE, Cicero, IL
HOLLYWOOD PARK, Inglewood, CA
HOOSIER PARK, Anderson, IN
INDIANA GRAND, Shelbyville, IN
KEENELAND, Lexington, KY
KENTUCKY DOWNS, Franklin, KY
LAUREL PARK, Laurel, MD
LONE STAR PARK, Grand Prairie, TX
LOUISIANA DOWNS, Bossier City, LA
Los Alamitos, Los Alamitos, CA
MAHONING VALLEY, Youngstown, OH
MARQUIS DOWNS, Saskatoon, Saskatchewan
MEADOWLANDS, E Rutherford, NJ
MONMOUTH PARK, Oceanport, NJ
MOUNTAINEER, Chester, WV
NORTHLANDS PARK, Edmonton, Alberta
OAKLAWN PARK, Hot Springs, AR
PENN NATIONAL, Grantville, PA
PARX, Bensalem, PA
PIMLICO, Baltimore, MD
PINNACLE RACE COURSE, New Boston, MI
PORTLAND MEADOWS, Portland, OR
PRAIRIE MEADOWS, Des Moines, IA
PRESQUE ISLE DOWNS, Erie, PA
REMINGTON PARK, Oklahoma City, OK
RETAMA PARK, San Antonio, TX
RIVER DOWNS, Cincinnati, OH
ROCKINGHAM PARK, Salem, NH
RUIDOSO DOWNS, Ruidoso Downs, NM
SAM HOUSTON, Houston, TX
SANTA ANITA, Arcadia, CA
SARATOGA, Saratoga Springs, NY
STAMPEDE PARK, Calgary, Alberta
SUFFOLK DOWNS, Boston, MA
SUNLAND PARK, Sunland Park, NM
SUNRAY PARK, Farmington, NM
TAMPA BAY DOWNS, Tampa, FL
THISTLEDOWN, Cleveland, OH
TURF PARADISE, Phoenix, AZ
TURFWAY PARK, Florence, KY
WILL ROGERS DOWNS, Claremore, Oklahoma
WOODBINE, Rexdale, Ontario
WOODLANDS, Kansas City, KS
YAVAPAI DOWNS, Prescott Valley, AZ
ZIA PARK, Hobbs, NM

---


Note: Pages on this site are labelled with the equidaily.com logo. Some links lead to pages at other sites. equidaily.com is responsible only for the pages on this site. equidaily.com assumes no responsibility for errors or omissions. Always check with official sources to verify info.

---
Copyright 2019 equidaily.com

---