Santa Anita news/notes
---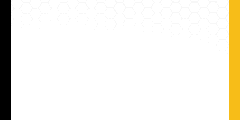 ---
>>> Melbourne Cup plans for star European stayer
---
Current forecasts for N American tracks
---
Racetrack abbreviation codes
---
[AUS] FOXSPORTS.AU
[AUS] RACING AND SPORTS
[AUS] SMH.COM.AU
[AUS/NZ] THOROUGHBRED NEWS
[AUS] VIRTUAL FORM GUIDE
[ASIA] S CHINA MORNING POST
AMERICA'S BEST RACING
BALTIMORE SUN
BLOOD HORSE
CBS.SPORTSLINE
CHICAGO SUN-TIMES
DAILY RACING FORM
ESPN
FOX SPORTS
FRANCE GALOP
[JAPAN] HORSERACING IN JAPAN
KENTUCKY.COM
LA TIMES
LOUISVILLE COURIER JOURNAL
MIAMI HERALD
MSNBC
NY DAILY NEWS
NY POST
NY TIMES
THE RACING BIZ [Mid-Atlantic region]
SEATTLE TIMES
SIGNONSANDIEGO.COM
SINGAPORE TURF CLUB
SOUTH AFRICAN HORSERACING
THISISHORSERACING.COM
ThoroughbredRacing.com
TIMES PICAYUNE
TWINSPIRES NEWS
[U.K.] BBC
[U.K.] GUARDIAN
[U.K.] RACING POST
[U.K.] SPORTINGLIFE.COM
[U.K.] TELEGRAPH
[U.K.] TIMES
USRacing NEWS
USA TODAY
WASHINGTON POST

Latest Ky Derby points leaderboard
---
The Jockey Club releases 2020 Fact Book
---
Eclipse Award of Merit recipient Alice Chandler: Forging a Bluegrass legacy
---
Former steward Lewandowski recommends gaming commission reinstate Dutrow
---
Whistleblower: State actor allegedly framed trainer Rick Dutrow
---
NYRA Manager of Racing Operations Bruce Johnstone dies at 76
---
Saudi Cup: $20mil up for grabs in world's richest horse race
---
Penn legislator: Proposed funding cuts to horse racing industry will cost jobs, hurt economy
---
Ky Derby Maiden Watch: Charlatan brings memories of Justify
---
Ky Derby Pedigree Profile: Modernist
---
This bumper crop of top older horses means America looks set for a fascinating 2020
---
Jock Watch/international: Why I left the US for two decades as a multiple champion jockey in Saudi Arabia
---
In 'shocker' Delaware commission overturns Pecoraro penalty
---
Calif: Proposed law would add regulations to horse racing ... Law hopes to prevent deaths on track
---
Wyoming's winning bet on horse racing: industry has boosted economy
---
Undefeated 3YO filly Taraz euthanized after fracturing pastern
---
Gulfstream's Rainbow 6 solved Monday for $1.2mil jackpot payoff... Winning ticket cost $51.60
---
Haskin: Fair Grounds makes huge move on Derby Trail
---
Hayward: Safer than dirt - and good for business: let's take a fresh look at synthetic surfaces
---
Hovdey: The curious beauty of the Hall of Fame process
---
Tom Goldsmith works strategy to perfection to capture NHC 2020 title
---
At age 24, four-time New York champion Gander is living the good life
---
NYRA announces stakes schedule for 51-day Belmont spring/summer meet
---
Despite 'uncertainty,' Monmouth willing to go first on fixed-odds horse racing in US
---
PETA-backed equine legislation introduced in California
---
Opinion: Vet opposes Horseracing Integrity Act
---
Road to the 2020 Kentucky Derby: Sam F Davis analysis
---
Curry: Sole Volante looks like serious player on Kentucky Derby trail
---
Haskell Day stakes get purse increases
---
Cinema: Oscar-worthy achievements in horse movies
---
Preview: Enforceable looks to double down in Risen Star
---
Using history to handicap the 2020 Risen Star at FG
---
How to beat the best in the world at the NHC with minimal work
---
Midnight Bisou nearly ready for Saudi Arabia
---
McGaughey suspended 15 days for prohibited diuretic
---
Patrick Brown to oversee Saratoga Racing Law Conference... From the law firm Brown and Weinraub
---
>>> Gery West's latest Derby 20
---
Jock Watch: Bench warrant issued for Norberto Arroyo Jr ... The rider is suspended by California stewards for also failing to appear before them
---
Opinion: "Instead of taking cues from the extremists who advocate for eliminating the sport, let's come together to protect these animals and move the sport forward."
---
Bloodhorse comment: Md - Penn: Stark contrast between the thought processes of two state governments and the way they perceive the Thoroughbred industry
---
Wagering: Time to shape up your bankroll
---
Penn: Horse racing industry stages rally to buck Gov Wolf's plan to raid its trust fund
---
Hot trainer spotlight: Rob Atras
---
Kentucky Derby Maiden Watch: Spa City impresses with fast win at Gulfstream
---
Monmouth announces 56-day meet for 2020
---
Parx riders, management strike deal, avert shutdown
---
Del Mar looking to expand ship-and-win program
---
Jock Watch: Benjamin Hernandez has suspension overturned
---
Loan company seeks to recover assets sold by Zayat
---
DRF: Latest Derby Watch list
---
Haskin's latest Derby Dozen
---
---
Mutuel field closes favored at 2-1 in Pool 2 of 2020 Kentucky Derby Future Wager
---
Cinema: Frankie goes to Hollywood? He very well might as filming starts on Dettori movie... Frankie Dettori is set to turn up on cinema screens in a film about his life... It will show the highs and lows of his career, with no stone left unturned
---
International Women's Day: Female-only race meeting for flat and jump jockeys in UK
---
Alempijevic named NYTHA Executive Director
---
Finley and Dominguez to serve in new roles for NY Racetrack Chaplaincy
---
NY: Mandatory bi-weekly payouts set for Empire 6 beginning February 9
---
Md: Bill to rebuild Pimlico and Laurel introduced
---
Lasix-free Pegasus a preview of days to come
---
Pennsylvania governor wants to raid racing, breed funds
---
Penn: Horse racing industry says 'whoa, Nelly' to gov's plan to raid its trust fund to pay for college scholarships
---
Monmouth to offer fixed odds wagering?
---
CHRB report on equine fatality rates criticized... Prominent epidemiologist, horsemen disagree with the methodology used in the report
---
Kentucky Derby gets new starting gate for 2020 race
---
Derby Preps: Baffert wins 3000th with Thousand Words; Tiz The Law takes Holy Bull
---
Handicapping: Four solutions you need to know when the problem isn't the problem!
---
Lexington: Two new exhibits are celebrating and educating people on a part of the history of horse racing that is often overlooked... Tell the history of African-American jockeys in the commonwealth
---
Kentucky Derby Maiden Watch: Baffert unveils West Sider
---
Georgia horse racing bill draws criticism from religious groups
---
Ky Derby Future Pool 2 opens Fri
---
Christina Blacker: only good things can come if we're all on the same page
---
Saudi Cup 'first of many initiatives' likely as top-class racing builds momentum in the Middle East
---
International: 'Beautiful' new Riyadh turf track gets a huge thumbs-up as star riders put it to the test
---
Will McKinzie prove to be worth a place in Baffert's illustrious top ten?
---
3YO Watch: Independence Hall set for next test
---
On breeding: British Idiom goes the distance
---
Jock Watch: Which Maryland jockeys are nearing milestones?
---
Colonial Downs touts projected economic impact
---
Ten (more) top horse racing pop songs
---
---
>>> AQU news and stakes results
---
---
>>> Richard Johnson: Jockey set for return 38 days after breaking right arm
>>> Gosden putting plans in place for stable stars
---
MISCELLANEOUS INDEX:
Where we put things that don't fit into any of the other index categories
---
Track visit/reviews
---
THE FANS SPEAK:
Where we occasionally search the web to explore various discussions and topics
---
OPINION:
equidaily.com's occasional thoughts on various topics regarding the horse racing game

---
equidaily.com's Coast-to-coast
---
Saratoga's Best Bets
---
Click here to e-mail any questions, comments, or suggestions to equidaily.com
---
AQUEDUCT, Jamaica, NY
ARAPAHOE PARK, Aurora, CO
ARLINGTON PARK, Arlington Heights, IL
ASSINIBOIA DOWNS, Winnipeg, Manitoba
BELMONT, Elmont, NY
BELTERRA PARK, Cincinnati, OH
BEULAH PARK, Grove City, OH
CALDER [GPW}, Miami, FL
CALIFORNIA FAIRS, CA
CANTERBURY PARK, Shakopee, MN
CHARLES TOWN, Charles Town, WV
CHURCHILL DOWNS, Louisville, KY
COLONIAL DOWNS, New Kent, VA
DELAWARE PARK, Wilmington, DE
DEL MAR, Del Mar, CA
DELTA DOWNS, Vinton, LA
DOWNS AT ALBUQUERQUE, Albuquerque, NM
ELLIS PARK, Henderson, KY
EMERALD DOWNS, Auburn, WA
EVANGELINE DOWNS, Opelousas, LA
FAIR GROUNDS, New Orleans, LA
FAIR MEADOWS, Tulsa, OK
FAIRMOUNT PARK, Collinsville, IL
FAIRPLEX, Pomona, CA
FINGER LAKES, Farmington, NY
FORT ERIE, Fort Erie, Ontario
GOLDEN GATE, Albany, CA
GREAT LAKES DOWNS, Muskegon, MI
GULFSTREAM PARK, Hallandale, FL
GULFSTREAM PARK WEST, Miami, FL
HASTINGS PARK, Vancouver, BC
HIALEAH PARK, Hialeah, FL
HAWTHORNE RACE COURSE, Cicero, IL
HOLLYWOOD PARK, Inglewood, CA
HOOSIER PARK, Anderson, IN
INDIANA GRAND, Shelbyville, IN
KEENELAND, Lexington, KY
KENTUCKY DOWNS, Franklin, KY
LAUREL PARK, Laurel, MD
LONE STAR PARK, Grand Prairie, TX
LOUISIANA DOWNS, Bossier City, LA
Los Alamitos, Los Alamitos, CA
MAHONING VALLEY, Youngstown, OH
MARQUIS DOWNS, Saskatoon, Saskatchewan
MEADOWLANDS, E Rutherford, NJ
MONMOUTH PARK, Oceanport, NJ
MOUNTAINEER, Chester, WV
NORTHLANDS PARK, Edmonton, Alberta
OAKLAWN PARK, Hot Springs, AR
PENN NATIONAL, Grantville, PA
PARX, Bensalem, PA
PIMLICO, Baltimore, MD
PINNACLE RACE COURSE, New Boston, MI
PORTLAND MEADOWS, Portland, OR
PRAIRIE MEADOWS, Des Moines, IA
PRESQUE ISLE DOWNS, Erie, PA
REMINGTON PARK, Oklahoma City, OK
RETAMA PARK, San Antonio, TX
RIVER DOWNS, Cincinnati, OH
ROCKINGHAM PARK, Salem, NH
RUIDOSO DOWNS, Ruidoso Downs, NM
SAM HOUSTON, Houston, TX
SANTA ANITA, Arcadia, CA
SARATOGA, Saratoga Springs, NY
STAMPEDE PARK, Calgary, Alberta
SUFFOLK DOWNS, Boston, MA
SUNLAND PARK, Sunland Park, NM
SUNRAY PARK, Farmington, NM
TAMPA BAY DOWNS, Tampa, FL
THISTLEDOWN, Cleveland, OH
TURF PARADISE, Phoenix, AZ
TURFWAY PARK, Florence, KY
WILL ROGERS DOWNS, Claremore, Oklahoma
WOODBINE, Rexdale, Ontario
WOODLANDS, Kansas City, KS
YAVAPAI DOWNS, Prescott Valley, AZ
ZIA PARK, Hobbs, NM

---


Note: Pages on this site are labelled with the equidaily.com logo. Some links lead to pages at other sites. equidaily.com is responsible only for the pages on this site. equidaily.com assumes no responsibility for errors or omissions. Always check with official sources to verify info.

---
Copyright 2019 equidaily.com

---