Santa Anita news/notes
---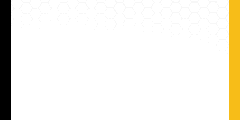 ---
>>> Enhanced safety initiatives for the Victorian Spring Racing Carnival
---
Current forecasts for N American tracks
---
Racetrack abbreviation codes
---
[AUS] FOXSPORTS.AU
[AUS] RACING AND SPORTS
[AUS] SMH.COM.AU
[AUS/NZ] THOROUGHBRED NEWS
[AUS] VIRTUAL FORM GUIDE
[ASIA] S CHINA MORNING POST
AMERICA'S BEST RACING
BALTIMORE SUN
BLOOD HORSE
BRISNET.COM NEWS
CBS.SPORTSLINE
CHICAGO SUN-TIMES
DAILY RACING FORM
ESPN
FOX SPORTS
FRANCE GALOP
[JAPAN] HORSERACING IN JAPAN
HorseRaceInsider.com
KENTUCKY.COM
LA TIMES
LOUISVILLE COURIER JOURNAL
MIAMI HERALD
MSNBC
NY DAILY NEWS
NY POST
NY TIMES
THE RACING BIZ [Mid-Atlantic region]
SEATTLE TIMES
SIGNONSANDIEGO.COM
SINGAPORE TURF CLUB
SOUTH AFRICAN HORSERACING
THISISHORSERACING.COM
THOROUGHBRED DAILY NEWS
ThoroughbredRacing.com
TIMES PICAYUNE
TWINSPIRES NEWS
[U.K.] BBC
[U.K.] GUARDIAN
[U.K.] RACING POST
[U.K.] SPORTINGLIFE.COM
[U.K.] TELEGRAPH
[U.K.] TIMES
USRacing NEWS
USA TODAY
WASHINGTON POST

The Jockey Club to publish The American Racing Manual
---
2021 Jock Club Fact Book/American Racing Manual
---
Chicago Trib: Horse racing fans turn out for opening day of the Arlington, 'sick' that it could be the Arlington Heights course's last one
---
What this former Arlington Park president wants to do to the track site
---
Local officials vote to 'keep door open' for racing at Arlington
---
Kentucky Derby television ratings decline compared to 2019
---
Rosenblatt: Preakness Peek At Contenders Taking On Derby Winner Medina Spirit
---
Preakness 2021: Field of 10 now expected; Essential Quality won't run
---
Concert Tour confirmed for Preakness... Mike Smith will ride
---
Belmont Stakes to have at least 11,000 fans
---
Pletcher to monitor Derby runners with an eye to Belmont Stakes
---
Belmont Stakes Racing Festival Tickets Go On Sale May 6
---
Wallin: A Handful Of Racing Myths To Improve Your Wagering
---
Ky Derby winner was a mere $1000 yearling purchase
---
Digital horse racing the talk of the crypto world
---
>>> VIDEO: 'Tonight Show'/Vince Vaughn and Jimmy Fallon Reminisce About Spending Childhoods Betting on Horse Races [picks up at 1:10]
---
Monmouth Park Ready For Rebound Summer
---
Kentucky Horse Racing Commission committee approves new whip rules
---
Sports Illustrated/Forde: Horse Racing's Best Team Props Up a Fierce Underdog in Riveting Kentucky Derby
---
Horse racing fans enjoy Kentucky Derby watch party at Ellis Park
---
'Johnny V' Takes a Fitting Place in Derby Lore
---
Baffert Can't Believe Record Kentucky Derby Win
---
Total handle on Kentucky Derby down 3.7% compared to 2019
---
VIDEO: Baffert appear on NBC's 'Today Show'
VIDEO: Baffert appears on CNBC for post-Derby conversation
VIDEO: Derby aftermath Brad Cox on 2nd-place Mandaloun, 4th-place Essential Quality

---
Malathaat Stays Perfect With Determined G1 Ky Oaks Victory
---
Churchill stakes recaps
---
VIDEO: NBC Sports Essayist Tim Layden looks back at how the sport of horse racing persevered through a trying year
---
Covid Testing Available at Belmont This Weekend
---
Arlington Race Track Kicks Off Final Horse Racing Season Friday
---
Sports Illustrated: The Derby, the Sheikh and the Missing Princess (Or: How Human Rights Became the Talk of a Horse Race)
---
British Horseracing Authority announces it will join this weekend's social media boycott to highlight awareness of online racism and abuse
---
Churchill Employees Union Threatening Derby Day Strike
---
Pennsylvania Amends Lasix Rules
---
Jockey Health Day Planned for Delaware Park
---
Chicago Daily Herald: Arlington Park's final turn begins today - here's what you need to know as season begins
---
Breeders' Cup Launches Free Online Derby Contest
---
?Belmont Park to re-open to limited spectators on Saturday
---
Christophe Clement: Why US racing struggles to keep up on innovation
---
Kendrick Carmouche to be first Black jockey in Kentucky Derby since 2013
---
VIDEO: Tuesday interview w Kendrick Carmouche
---
What You Need To Know About Spot Plays For Kentucky Oaks 2021 Day
---
The 'Curse of 17' - Why Highly Motivated Can't Win The Kentucky Derby?
---
McIngvale to Make Largest Bet in Derby History
---
See: 'Mattress Mack' wires $4mil to Churchill with intent to bet Essential Quality
---
Ha! VIDEO: Chad Brown claims Baffert told him that to win the Derby he would have to sprinkle grass seed on the track!
---
Americans set to descend on Royal Ascot in force
---
Between The Hedges: Getting a handle on handle
---
Keeneland spring daily wagering up 15 percent over 2019
---
History: Why didn't Man o War run in the Ky Derby?
---
Hayward: Will racing's dependency on gaming be its downfall?
---
>>> Is horse racing still too big to fail? Horse racing is propped up by tax dollars from casinos that have nothing to do with what happens on the track or at the betting windows
---
Arkansas Racing Commission overrules stewards on Baffert suspension and Charlatan, Gamine DQ
---
Final stretch of Keeneland meet begins
---
Aqueduct spring meet had 2 percent gain in total handle over 2019
---
Breeders' Cup announces slate of 84 Win and You're In races
---
NJ appellate court denies Jockeys' Guild's bid for stay on whip rule
---
Monomoy Girl heading back to Churchill
---
Swiss Skydiver in good shape, will regroup after Apple Blossom loss
---
Belmont spring-summer meet another signpost on road to normalcy
---
Jock Watch: After blockbuster Keeneland meet, Saez returning to New York
---
KHRC approves move of state's drug testing to UK lab
---
Wallin: Outer limits? For money management sake, don't go there
---
Letruska upsets champions Monomoy Girl, Swiss Skydiver in G1 $1mil Apple Blossom
---
Current Ky Derby points leaderboard
---
Panadol out of Kentucky Derby, field takes shape... Defection means Ky Derby will be without a foreign-raced participant
---
Concert Tour to bypass Ky Derby in favor of Preakness
---
Medina Spirit looks good in Derby breeze
---
Kentucky Derby clocker: Mandaloun looks sharp in six-furlong drill
---
VIDEO/Ky Oaks works: Pauline's Pearl, Clairiere... Asmussen comments
---
VIDEO/Ky Derby works: David Carroll on Soup and Sandwich, Julien Leparoux on Helium
---
VIDEO/Ky Derby works: Brad Cox on Essential Quality, Mandaloun
---
Illinois: Fairmount Park becomes FanDuel Sportsbook and Horse Racing
---
Ontario stay-at-home order further delays Woodbine meet
---
Wallin: Four ways to build your confidence and bankroll at the track
---
VIDEO: The annual Colonial Downs turf course refurb FIRE!
---
Study: Virginia's Horse breeding and racing industry produces over $542mil economic impact
---
California board may consider enhanced whip-use penalties
---
Del Mar Racetrack jockeys back with summer meet and 2021 Breeder's Cup
---
Canadian Racing Hall of Fame inductees announced
---
Chad Brown plans to have only one Kentucky Derby starter... Crowded Trade likely for Preakness, moving #21 Hidden Stash into Derby
---
The Emerging NFT Marketplace and How Horse Racing Can Climb Aboard
---
Huh? New Hampshire: State w/o horse racing has bills in legislature pushing historic horse racing machines
---
Florida Senate advances gambling bill to add new commission, reduce live racing
---
Canada: Thoroughbred community still fighting to save horse racing in Saskatoon
---
'A breakthrough moment' - Clare Balding hails Blackmore's National triumph
---
Super Stock An Upset Winner Over Caddo River, Concert Tour In Arkansas Derby
---
King Fury drops opponents in stretch, upsets Lexington at 18-1
---
3YO Watch: Stage Raider turns division heads with maiden victory at KEE
---
Toronto Sun: As Ontario fiddles, the horse racing industry burns
---
Blackmore, Minella Times Make Grand National History... Jockey became first female rider to win historic steeplechase in 173rd running
---
Arlington Racetrack Releases Stakes Schedule For Final Season
---
Penn: A risky wager? What supporters and opponents are saying about Gov's proposal to reroute racing dollars to scholarships
---
Jock Watch: Paco Lopez Reaches 3000-Win Milestone at Gulfstream
---
Rosenblatt: An Early Look At The Kentucky Derby 2021 Field
---
2021 Arkansas Derby At a Glance
---
Rock Your World to have at least two works before Kentucky Derby
---
Known Agenda satisfies Pletcher with easy workout
---
Arkansas Racing Commission to hear Baffert's appeal on lidocaine positives April 19-20
---
Jock Watch: Martin Pedroza wins with first ride in 18 months
---
Indiana Grand opens meet with same successful format
---
---
>>> Aqueduct news and stakes results
---
---
>>> This 20/1 shot tops our Guineas ratings - but can he make the necessary improvement?
---
MISCELLANEOUS INDEX:
Where we put things that don't fit into any of the other index categories
---
Track visit/reviews
---
THE FANS SPEAK:
Where we occasionally search the web to explore various discussions and topics
---
OPINION:
equidaily.com's occasional thoughts on various topics regarding the horse racing game

---
equidaily.com's Coast-to-coast
---
Saratoga's Best Bets
---
Click here to e-mail any questions, comments, or suggestions to equidaily.com
---
AQUEDUCT, Jamaica, NY
ARAPAHOE PARK, Aurora, CO
ARLINGTON PARK, Arlington Heights, IL
ASSINIBOIA DOWNS, Winnipeg, Manitoba
BELMONT, Elmont, NY
BELTERRA PARK, Cincinnati, OH
BEULAH PARK, Grove City, OH
CALDER [GPW}, Miami, FL
CALIFORNIA FAIRS, CA
CANTERBURY PARK, Shakopee, MN
CHARLES TOWN, Charles Town, WV
CHURCHILL DOWNS, Louisville, KY
COLONIAL DOWNS, New Kent, VA
DELAWARE PARK, Wilmington, DE
DEL MAR, Del Mar, CA
DELTA DOWNS, Vinton, LA
DOWNS AT ALBUQUERQUE, Albuquerque, NM
ELLIS PARK, Henderson, KY
EMERALD DOWNS, Auburn, WA
EVANGELINE DOWNS, Opelousas, LA
FAIR GROUNDS, New Orleans, LA
FAIR MEADOWS, Tulsa, OK
FAIRMOUNT PARK, Collinsville, IL
FAIRPLEX, Pomona, CA
FINGER LAKES, Farmington, NY
FORT ERIE, Fort Erie, Ontario
GOLDEN GATE, Albany, CA
GREAT LAKES DOWNS, Muskegon, MI
GULFSTREAM PARK, Hallandale, FL
GULFSTREAM PARK WEST, Miami, FL
HASTINGS PARK, Vancouver, BC
HIALEAH PARK, Hialeah, FL
HAWTHORNE RACE COURSE, Cicero, IL
HOLLYWOOD PARK, Inglewood, CA
HOOSIER PARK, Anderson, IN
INDIANA GRAND, Shelbyville, IN
KEENELAND, Lexington, KY
KENTUCKY DOWNS, Franklin, KY
LAUREL PARK, Laurel, MD
LONE STAR PARK, Grand Prairie, TX
LOUISIANA DOWNS, Bossier City, LA
Los Alamitos, Los Alamitos, CA
MAHONING VALLEY, Youngstown, OH
MARQUIS DOWNS, Saskatoon, Saskatchewan
MEADOWLANDS, E Rutherford, NJ
MONMOUTH PARK, Oceanport, NJ
MOUNTAINEER, Chester, WV
NORTHLANDS PARK, Edmonton, Alberta
OAKLAWN PARK, Hot Springs, AR
PENN NATIONAL, Grantville, PA
PARX, Bensalem, PA
PIMLICO, Baltimore, MD
PINNACLE RACE COURSE, New Boston, MI
PORTLAND MEADOWS, Portland, OR
PRAIRIE MEADOWS, Des Moines, IA
PRESQUE ISLE DOWNS, Erie, PA
REMINGTON PARK, Oklahoma City, OK
RETAMA PARK, San Antonio, TX
RIVER DOWNS, Cincinnati, OH
ROCKINGHAM PARK, Salem, NH
RUIDOSO DOWNS, Ruidoso Downs, NM
SAM HOUSTON, Houston, TX
SANTA ANITA, Arcadia, CA
SARATOGA, Saratoga Springs, NY
STAMPEDE PARK, Calgary, Alberta
SUFFOLK DOWNS, Boston, MA
SUNLAND PARK, Sunland Park, NM
SUNRAY PARK, Farmington, NM
TAMPA BAY DOWNS, Tampa, FL
THISTLEDOWN, Cleveland, OH
TURF PARADISE, Phoenix, AZ
TURFWAY PARK, Florence, KY
WILL ROGERS DOWNS, Claremore, Oklahoma
WOODBINE, Rexdale, Ontario
WOODLANDS, Kansas City, KS
YAVAPAI DOWNS, Prescott Valley, AZ
ZIA PARK, Hobbs, NM

---


Note: Pages on this site are labelled with the equidaily.com logo. Some links lead to pages at other sites. equidaily.com is responsible only for the pages on this site. equidaily.com assumes no responsibility for errors or omissions. Always check with official sources to verify info.

---
Copyright 2020 equidaily.com

---