Sun results: Madam Dancealot closes late to take G2 $200K Santa Ana
Sat results: Fault surges to G1 $400K Santa Margarita victory

---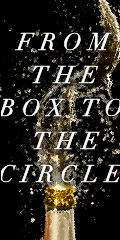 ---
Sat preview: Final field and barrier draw for G1 Golden Slipper at Rosehill Gardens
Sun results: Ping Hai Star rolls to victory in G1 Hong Kong Derby

---
Current forecasts for N American tracks
---
Racetrack abbreviation codes
---
[AUS] FOXSPORTS.AU
[AUS] RACING AND SPORTS
[AUS] SMH.COM.AU
[AUS/NZ] THOROUGHBRED NEWS
[AUS] VIRTUAL FORM GUIDE
[ASIA] S CHINA MORNING POST
BALTIMORE SUN
BLOOD HORSE
CBS.SPORTSLINE
CHICAGO SUN-TIMES
DAILY RACING FORM
ESPN
FOX SPORTS
FRANCE GALOP
[JAPAN] HORSERACING IN JAPAN
KENTUCKY.COM
LA TIMES
LOUISVILLE COURIER JOURNAL
MIAMI HERALD
MSNBC
NY DAILY NEWS
NY POST
NY TIMES
THE RACING BIZ [Mid-Atlantic region]
SEATTLE TIMES
SIGNONSANDIEGO.COM
SINGAPORE TURF CLUB
SOUTH AFRICAN HORSERACING
THISISHORSERACING.COM
ThoroughbredRacing.com
TIMES PICAYUNE
[U.K.] BBC
[U.K.] GUARDIAN
[U.K.] RACING POST
[U.K.] SPORTINGLIFE.COM
[U.K.] TELEGRAPH
[U.K.] TIMES
USA TODAY
WASHINGTON POST

OBS March Sale concludes with high median prices
---
Jock Watch: Adam Beschizza - the British jockey who's been making a real go of it in the US
---
Panel encourages racing to be ready for sports wagering... At National HBPA convention, experts encourage horsemen to take seat at table
---
Solomini looking to give Baffert a seventh Rebel
---
Four questions to be answered in the Rebel Stakes at Oaklawn
---
Derby Trail: West Coast horses live up to hype... Gotham exceeds it
---
Javier Castellano will continue to ride Bolt D'Oro
---
Powell: Final thoughts on Tampa Bay Derby, Gotham, San Felipe, and Justify
---
Unique Bella aims for Apple Blossom
---
Jock Watch: Horacio Karamanos set for weekend return to riding
---
What reality TV celeb and self-made millionaire Bethenny Frankel learned about hustle growing up at the racetrack
---
CNN: Could Brexit handicap the 'mother' of all stud books?
---
Ladies Day: Lasses booze and get very cheeky at Cheltenham Festival
---
Pa: They're embarrassed already, but is real humiliation next for these regulators?
---
Hoosier Park offering racing internships
---
Latest NTRA polls: Justify moves into Top Ten on 3YO poll
---
CNN: Cheltenham - How the Irish came to rule the 'Olympics' of jump racing
---
Va Gov Northam: No major issues with 'historical racing' bill
---
Photo: Aussie racehorses get a different type of morning workout
---
Connections of Tampa Bay Derby horses consider options
---
Jockey Mike Smith suspended for McKinzie DQ
---
Push underway to bring greyhound and horse racing back to Kansas
---
Powell: Thoughts on the European Road to the Kentucky Derby
---
Unique Bella out of Santa Margarita
---
Mourinho injured in Monday work, euthanized
---
Oaklawn announces second purse increase of the season
---
Tues-Fri: Cheltenham Festival schedule, racecards, and more
---
OBS sale early test of juvenile market depth
---
3YO Watch: Justify romps again in second start on Sun at SA
---
Sat results: Enticed earns trip to Kentucky Derby with G3 $300K Gotham victory
---
Derby Trail: Enticed likely for Wood
---
Sat results: Bolt d'Oro wins G2 $400K San Felipe at SA - showdown decided by DQ
---
"That's some bull****"... Baffert rages after leading Kentucky Derby hope is demoted in controversial call
---
Sat results: Quip all business in G2 $350K Tampa Bay Derby
---
Europe's Road to the Kentucky Derby: Mendelssohn has so much to recommend him
---
Could this finally be Godolphin's year in the Kentucky Derby?
---
British racing festivals 'face ruin from a hard Brexit' amid warning no provision has been made for the free movement of horses once the UK leaves the EU
---
Europe's Road to the Kentucky Derby: Mendelssohn has so much to recommend him
---
Jock Watch: Manny Franco wins Five on Sunday at AQU
---
AUDIO: Across the Board with Andy Serling: Frank Mirahmadi
---
Trainer Dan Blacker joins WHOA
---
Dr Tony Ryan Book Award finalists announced
---
Baltimore Sun: Jockey Ronnie Franklin, who won 1979 Derby and Preakness aboard Spectacular Bid, dies at 58
---
Todd Roberts wins Louisville's Galbreath Award
---
Lady Jockeys' World Championships renewed
---
Fountain of Youth: Was this the best race yet on the Road to the Kentucky Derby?
---
Visitor experience to British racecourses judged to be better than ever
---
CNN: Meet Bryony Frost, the female jockey who outrides the men
---
TV: FOX Sports Saturday At The Races returns Saturday with coverage of eight stakes
---
Sat preview: Cross Country Pick 4, March 10 with races from Aqueduct and Santa Anita
---
NY: Long Island business group advocates moving horse racing from Aqueduct to Belmont
---
CNN: How Brexit could derail $7 billion horse racing industry
---
Hovdey: Lasix issue keeps WHOA from moving ahead
---
>>> Bettor sues harness-racing trainer for loss linked to doping
---
>>> ...Trainer threatens libel suit
---
Queen Elizabeth II rakes in whopping $9mil racing her beloved horses
---
Trainer Jeremiah Englehart talks Bill Parcells, family and Derby preps
---
Powell: Chad Brown gets what he wants from Good Magic
---
With Florida Derby and Dubai World Cup on the same day, jockeys face tough decisions
---
Gronkowski wins European road to the Derby points race
---
'We want the best horses on the planet to race here,' says Saudi Arabia horse racing chief
---
Europe: Silk Series - horse racing's women-only series to increase prize money
---
Everything you need to know about the different types of headgear used in horse racing
---
Haskin's Derby Dozen: Bolt d'Oro #1, Good Magic #3
---
Ehalt: Fountain of Youth upset adds intrigue to Kentucky Derby picture
---
3YO Watch: Catholic Boy to the Florida Derby
---
Bill Nader returning to Hong Kong
---
Q and A with Xpressbet prez Ron Luniewski: "I think racing is in a really good position for growth."
---
3YO Watch: How far can Promises Fulfilled carry his speed on Derby Trail?
---
International: Cheltenham Festival to be cancelled? Organisers forced into drastic action before meeting
---
Op-ed feedback: Shawn Smeallie - Exec Dir of The Coalition for Horse Racing Integrity, "We still believe the Horse Racing Integrity Act is the best, most comprehensive solution to the problem at hand–and sharing the facts about it is vital to its success."
---
From a single broodmare to Promises Fulfilled... Fountain of Youth winner is first graded stakes victor for breeder Jacobs
---
International: Talismanic, Cloth of Stars finish 1-2 in Dubai prep
---
Betting: Why you should toss a heavy favorite
---
Ascot cautiously optimistic Winx will come with Queen Anne the target
---
Oaklawn updates EHV-1 policy
---
Mich: Planners hopeful for last racing event at defunct Jackson Harness Raceway before facility is razed
---
Churchill Downs to purchase Presque Isle Downs
---
Latest NTRA polls: Bolt d'Oro moves to #1 among 3YOs
---
Cherwa: Kentucky Derby picture goes upside down with Good Magic defeat
---
Brown 'leaning to Blue Grass' for Good Magic's next start
---
Watchmaker: Pressure on Good Magic to do better
---
>>> Entries for Joe Hirsch Memorial Writing Award now being accepted
---
Early Oaklawn handle shows sharp uptick
---
Aussie superstar Winx victorious in 2018 debut... 16th G1 win of career
---
Winx - a performance that serves as a reminder that champions can never be underestimated
---
Pennsylvania: Racing Commission violated horse trainer's rights in ejecting him from Penn National, Pa court says
---
Sir Dudley Digges provides Ramsey with more Barbados Gold Cup glory
---
Derby Trail: Promises Fulfilled exits Fountain of Youth 'very well'... Being pointed toward Florida Derby
---
Derby Trail: Baffert works Derby hopefuls at Santa Anita
---
Starlight acquires interests in Audible, Justify
---
Virginia: Horse racing bill breezes to victory in general assembly
---
S Dakota: Fort Pierre horse racing in 2018 - Unanimous 'yes' from local organizers... Commission on Gaming makes final decision on Mar 27
---
John Brunetti, owner of Hialeah Park in South Florida, has passed away
---
Former Arc chief Tony Kelly quits Hong Kong role for return to UK
---
Kentucky horse country attractions teaming up for tours
---
22nd International Conference of Racing Analysts and Veterinarians (ICRAV) opens in Dubai
---
Why bettors get a fairer deal in America than they do in Britain
---
Just a few hours old: meet Treve's new daughter
---
The amazing connection between this little-known farm in Oregon and the Kentucky Derby
---
Bookshelf: Closer look at 'Missionville' by Alex Brown... Author, "I really enjoyed developing the characters, both good and bad, and equine, and showing that even in dire circumstances, there is good."
---
Trainr Watch: Ron Ellis, suspension served, returns to training
---
Jock Watch: Edgar Prado aims for 7,000 career-win mark
---
Jock Watch: Martin Garcia coming back to California
---
Sat results: Promises Fulfilled upsets G2 Fountain of Youth at GP... Good Magic 3rd
---
Saratoga: New premium hospitality area to be unveiled for 2018 season
---
Quarantine lifted at Turfway
---
CNN: Why horses are big business in Qatar
---
3YO Watch: Improving Avery Island boasts classic pedigree
---
'It's a bit of a nightmare': Immigration crackdown squeezes US horse racing
---
Lasix-free horses reaping rewards at Oaklawn
---
Breeders' Cup a $96.8mil impact on San Diego... Economic impact is largest reported for any BC event
---
The 13 trainers who lead the world in big-race clean sweeps
---
Q&A: Bob Edwards - owner Good Magic
---
Finalists in Sovereign Award media categories announced
---
Dan Perlsweig, trainer of Lord Avie, dies at 91... Competed as a jockey before becoming a successful trainer
---
Prominent owner Rick Porter forms horse welfare organization... Group aims to halt thoroughbreds being shipped to slaughter
---
Laurel Park cancels Friday card in anticipation of storm
---
Eng: Las Vegas a March Mecca forfFans of college hoops and horses
---
NTRA launches first-of-its-kind NHC player rating system - similar to a handicap or rating used in golf, tennis, bowling
---
UK footballers try horse-racing TV commentating - hilarity ensues [with VIDEO]
---
Sat results: Sounds Delicious wins $100K Correction [pdf]
---
---
New Godolphin shake-up as Osborne returns to former Irish role
Voice of experience McCoy remains difficult to beat in a driving finish
Cheltenham brings out the best in us
Native River gets wire-to-wire win in Cheltenham Gold Cup

---
MISCELLANEOUS INDEX:
Where we put things that don't fit into any of the other index categories
---
Track visit/reviews
---
THE FANS SPEAK:
Where we occasionally search the web to explore various discussions and topics
---
OPINION:
equidaily.com's occasional thoughts on various topics regarding the horse racing game

---
equidaily.com's Coast-to-coast
---
Saratoga's Best Bets
---
Click here to e-mail any questions, comments, or suggestions to equidaily.com
---
AQUEDUCT, Jamaica, NY
ARAPAHOE PARK, Aurora, CO
ARLINGTON PARK, Arlington Heights, IL
ASSINIBOIA DOWNS, Winnipeg, Manitoba
BELMONT, Elmont, NY
BELTERRA PARK, Cincinnati, OH
BEULAH PARK, Grove City, OH
CALDER [GPW}, Miami, FL
CALIFORNIA FAIRS, CA
CANTERBURY PARK, Shakopee, MN
CHARLES TOWN, Charles Town, WV
CHURCHILL DOWNS, Louisville, KY
COLONIAL DOWNS, New Kent, VA
DELAWARE PARK, Wilmington, DE
DEL MAR, Del Mar, CA
DELTA DOWNS, Vinton, LA
DOWNS AT ALBUQUERQUE, Albuquerque, NM
ELLIS PARK, Henderson, KY
EMERALD DOWNS, Auburn, WA
EVANGELINE DOWNS, Opelousas, LA
FAIR GROUNDS, New Orleans, LA
FAIR MEADOWS, Tulsa, OK
FAIRMOUNT PARK, Collinsville, IL
FAIRPLEX, Pomona, CA
FINGER LAKES, Farmington, NY
FORT ERIE, Fort Erie, Ontario
GOLDEN GATE, Albany, CA
GREAT LAKES DOWNS, Muskegon, MI
GULFSTREAM PARK, Hallandale, FL
GULFSTREAM PARK WEST, Miami, FL
HASTINGS PARK, Vancouver, BC
HIALEAH PARK, Hialeah, FL
HAWTHORNE RACE COURSE, Cicero, IL
HOLLYWOOD PARK, Inglewood, CA
HOOSIER PARK, Anderson, IN
INDIANA GRAND, Shelbyville, IN
KEENELAND, Lexington, KY
KENTUCKY DOWNS, Franklin, KY
LAUREL PARK, Laurel, MD
LONE STAR PARK, Grand Prairie, TX
LOUISIANA DOWNS, Bossier City, LA
Los Alamitos, Los Alamitos, CA
MAHONING VALLEY, Youngstown, OH
MARQUIS DOWNS, Saskatoon, Saskatchewan
MEADOWLANDS, E Rutherford, NJ
MONMOUTH PARK, Oceanport, NJ
MOUNTAINEER, Chester, WV
NORTHLANDS PARK, Edmonton, Alberta
OAKLAWN PARK, Hot Springs, AR
PENN NATIONAL, Grantville, PA
PARX, Bensalem, PA
PIMLICO, Baltimore, MD
PINNACLE RACE COURSE, New Boston, MI
PORTLAND MEADOWS, Portland, OR
PRAIRIE MEADOWS, Des Moines, IA
PRESQUE ISLE DOWNS, Erie, PA
REMINGTON PARK, Oklahoma City, OK
RETAMA PARK, San Antonio, TX
RIVER DOWNS, Cincinnati, OH
ROCKINGHAM PARK, Salem, NH
RUIDOSO DOWNS, Ruidoso Downs, NM
SAM HOUSTON, Houston, TX
SANTA ANITA, Arcadia, CA
SARATOGA, Saratoga Springs, NY
STAMPEDE PARK, Calgary, Alberta
SUFFOLK DOWNS, Boston, MA
SUNLAND PARK, Sunland Park, NM
SUNRAY PARK, Farmington, NM
TAMPA BAY DOWNS, Tampa, FL
THISTLEDOWN, Cleveland, OH
TURF PARADISE, Phoenix, AZ
TURFWAY PARK, Florence, KY
WILL ROGERS DOWNS, Claremore, Oklahoma
WOODBINE, Rexdale, Ontario
WOODLANDS, Kansas City, KS
YAVAPAI DOWNS, Prescott Valley, AZ
ZIA PARK, Hobbs, NM

---


Note: Pages on this site are labelled with the equidaily.com logo. Some links lead to pages at other sites. equidaily.com is responsible only for the pages on this site. equidaily.com assumes no responsibility for errors or omissions. Always check with official sources to verify info.

---
Copyright 2018 equidaily.com

---