Santa Anita news/notes
---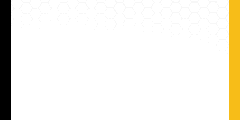 ---
>>> Hong Kong Cup remains target for Almond Eye
>>> Tues results: Vow And Declare claims Melbourne Cup

---
Current forecasts for N American tracks
---
Racetrack abbreviation codes
---
[AUS] FOXSPORTS.AU
[AUS] RACING AND SPORTS
[AUS] SMH.COM.AU
[AUS/NZ] THOROUGHBRED NEWS
[AUS] VIRTUAL FORM GUIDE
[ASIA] S CHINA MORNING POST
AMERICA'S BEST RACING
BALTIMORE SUN
BLOOD HORSE
CBS.SPORTSLINE
CHICAGO SUN-TIMES
DAILY RACING FORM
ESPN
FOX SPORTS
FRANCE GALOP
[JAPAN] HORSERACING IN JAPAN
KENTUCKY.COM
LA TIMES
LOUISVILLE COURIER JOURNAL
MIAMI HERALD
MSNBC
NY DAILY NEWS
NY POST
NY TIMES
THE RACING BIZ [Mid-Atlantic region]
SEATTLE TIMES
SIGNONSANDIEGO.COM
SINGAPORE TURF CLUB
SOUTH AFRICAN HORSERACING
THISISHORSERACING.COM
ThoroughbredRacing.com
TIMES PICAYUNE
TWINSPIRES NEWS
[U.K.] BBC
[U.K.] GUARDIAN
[U.K.] RACING POST
[U.K.] SPORTINGLIFE.COM
[U.K.] TELEGRAPH
[U.K.] TIMES
USRacing NEWS
USA TODAY
WASHINGTON POST

Transcript - NBC Sports' 2019 BC conference call with Jerry Bailey, Randy Moss and Eddie Olczyk
---
Mirahmadi's first Breeders' Cup call brings him full circle
---
>>> Racing fan describes his transition to sports betting... "A year or so into my legal sports betting experience, my time and focus have gone from 100% horses to a current split of 20% horse betting and 80% sports betting."
---
NYRA plans another five-day, seven-week schedule for Saratoga in 2020... Dark days likely to remain Mon-Tues
---
Belmont leaders/final: Brown, Franco, Klaravich
---
NYRA names Keith Doleshel racing secretary for Aqueduct
---
Q and A with Michael Dickinson on Breeders' Cup glory with Da Hoss, track surfaces, and more
---
Op-ed: New Pimlico needs the old
---
Churchill Downs fall meet handicapping preview
---
National Museum of Racing announces Foal Patrol Season 3 to debut Dec 27
---
Kentucky Downs picks up sixth race day for 2020
---
Stronach. Santa Anita ... Inside the meltdown of the billionaire family at the center of horse racing's biggest crisis
---
State of the industry addressed at Owner Conference
---
Hayward: USADA may be our last chance to clean up racing in America
---
Brit trainer finds support after proposing National Racehorse Day
---
LA Times: Undetectable drugs might have role in horse racing deaths
---
NPR: Two more horses die at Santa Anita as it prepares to host Breeders' Cup
---
Protesters against horse racing rally outside Keeneland as Fall Meet comes to a close
---
Protesters, Keeneland officials speak about horse racing safety before final day of Fall Meet
---
Fatality rate has halved at Santa Anita but it is not enough
---
Once one of America's favorite pastimes, greyhound racing eats dust
---
An early look at potential Breeders' Cup longshots
---
Albaugh family hoping Dennis' Moment dazzles in Breeders' Cup Juvenile
---
Using history to handicap the 2019 Breeders' Cup Distaff
---
Breeders' Cup 2019: Winning at Santa Anita not easy for NY-based trainers
---
New York trainers at Santa Anita Breeders' Cups
---
Far Hills: Annual NJ horse racing event raises thousands for health care organizations
---
Photo Gallery: Far Hills - Thousands converge for tailgating, horse racing
---
Top 10 Breeders' Cup Distaff finishes
---
What's the deal with Omaha Beach - and other horse racing questions
---
Hollendorfer banned from Breeders' Cup
---
Massachusetts: Petition for local referendum on horse racing gains momentum in Great Barrington
---
Montana: County commission votes to keep horse racing in Great Falls
---
Cummings: On West Virginia, and racing's failure to properly administer itself
---
Finley: The safety of the horses - racing must do better
---
Horse racing must change, or the court of public opinion will bury it
---
Aussie comment: Hate the mistreatment of retired horses, but don't hate the sport
---
Enable to race on in 2020 with a third Arc victory the aim
---
Sorting out the 2019 Belmont Fall Meet's top jockeys
---
Illinois: Plans for new racetrack/casino perhaps halted
---
International: Korean firm invests $420 million to build horse-racing track in Hanoi
---
Sulky side: International Trot - will it stay or will it go?
---
Baltimore Sun: Maryland's horse breeding association celebrating 90th year
---
The world's all-time highest-earning Thoroughbred racehorses: where is Enable now?
---
Trainer Watch/international: Winx trainer Chris Waller has the greatest single day we've ever seen - sends out seven Group winners
---
Georgia: Casino, horse racing reps pitch gambling to state's House panel
---
Ten magic moments from British Champions Days past
---
International Conference of Horseracing Authorities: Racing 'has more to do if it is to avoid having change forced upon it'
---
Hayward: Catastrophic racetrack breakdowns: where do we go from here?
---
Phoenix-area group protests horse racing outside Turf Paradise
---
Top 10 BC Turf finishes
---
CNN: 48 hours in Paris among racing's beautiful people
---
Breeders' Cup hopeful Serengeti Empress a gift that keeps giving
---
Breeders' Cup Classic Class of 2018: Where are they now?
---
Practical Joke's progeny shine at Saratoga Fall Sale
---
Massachusetts: Still some hope for horse racing in Berkshires in 2020
---
Wagering: Taking advantage of a mandatory payout for Jackpot Pick 6
---
Jock Watch: Edgar Prado returns to action
---
Code of Honor breezes in preparation for G1 BC Classic
---
Jicha: Horse retirement should be a right, not a privilege
---
---
>>> AQU news and stakes results
---
---
>>> Iridessa wins the Breeders' Cup F/M Turf at Santa Anita for trainer Jospeh O'Brien
---
MISCELLANEOUS INDEX:
Where we put things that don't fit into any of the other index categories
---
Track visit/reviews
---
THE FANS SPEAK:
Where we occasionally search the web to explore various discussions and topics
---
OPINION:
equidaily.com's occasional thoughts on various topics regarding the horse racing game

---
equidaily.com's Coast-to-coast
---
Saratoga's Best Bets
---
Click here to e-mail any questions, comments, or suggestions to equidaily.com
---
AQUEDUCT, Jamaica, NY
ARAPAHOE PARK, Aurora, CO
ARLINGTON PARK, Arlington Heights, IL
ASSINIBOIA DOWNS, Winnipeg, Manitoba
BELMONT, Elmont, NY
BELTERRA PARK, Cincinnati, OH
BEULAH PARK, Grove City, OH
CALDER [GPW}, Miami, FL
CALIFORNIA FAIRS, CA
CANTERBURY PARK, Shakopee, MN
CHARLES TOWN, Charles Town, WV
CHURCHILL DOWNS, Louisville, KY
COLONIAL DOWNS, New Kent, VA
DELAWARE PARK, Wilmington, DE
DEL MAR, Del Mar, CA
DELTA DOWNS, Vinton, LA
DOWNS AT ALBUQUERQUE, Albuquerque, NM
ELLIS PARK, Henderson, KY
EMERALD DOWNS, Auburn, WA
EVANGELINE DOWNS, Opelousas, LA
FAIR GROUNDS, New Orleans, LA
FAIR MEADOWS, Tulsa, OK
FAIRMOUNT PARK, Collinsville, IL
FAIRPLEX, Pomona, CA
FINGER LAKES, Farmington, NY
FORT ERIE, Fort Erie, Ontario
GOLDEN GATE, Albany, CA
GREAT LAKES DOWNS, Muskegon, MI
GULFSTREAM PARK, Hallandale, FL
GULFSTREAM PARK WEST, Miami, FL
HASTINGS PARK, Vancouver, BC
HIALEAH PARK, Hialeah, FL
HAWTHORNE RACE COURSE, Cicero, IL
HOLLYWOOD PARK, Inglewood, CA
HOOSIER PARK, Anderson, IN
INDIANA GRAND, Shelbyville, IN
KEENELAND, Lexington, KY
KENTUCKY DOWNS, Franklin, KY
LAUREL PARK, Laurel, MD
LONE STAR PARK, Grand Prairie, TX
LOUISIANA DOWNS, Bossier City, LA
Los Alamitos, Los Alamitos, CA
MAHONING VALLEY, Youngstown, OH
MARQUIS DOWNS, Saskatoon, Saskatchewan
MEADOWLANDS, E Rutherford, NJ
MONMOUTH PARK, Oceanport, NJ
MOUNTAINEER, Chester, WV
NORTHLANDS PARK, Edmonton, Alberta
OAKLAWN PARK, Hot Springs, AR
PENN NATIONAL, Grantville, PA
PARX, Bensalem, PA
PIMLICO, Baltimore, MD
PINNACLE RACE COURSE, New Boston, MI
PORTLAND MEADOWS, Portland, OR
PRAIRIE MEADOWS, Des Moines, IA
PRESQUE ISLE DOWNS, Erie, PA
REMINGTON PARK, Oklahoma City, OK
RETAMA PARK, San Antonio, TX
RIVER DOWNS, Cincinnati, OH
ROCKINGHAM PARK, Salem, NH
RUIDOSO DOWNS, Ruidoso Downs, NM
SAM HOUSTON, Houston, TX
SANTA ANITA, Arcadia, CA
SARATOGA, Saratoga Springs, NY
STAMPEDE PARK, Calgary, Alberta
SUFFOLK DOWNS, Boston, MA
SUNLAND PARK, Sunland Park, NM
SUNRAY PARK, Farmington, NM
TAMPA BAY DOWNS, Tampa, FL
THISTLEDOWN, Cleveland, OH
TURF PARADISE, Phoenix, AZ
TURFWAY PARK, Florence, KY
WILL ROGERS DOWNS, Claremore, Oklahoma
WOODBINE, Rexdale, Ontario
WOODLANDS, Kansas City, KS
YAVAPAI DOWNS, Prescott Valley, AZ
ZIA PARK, Hobbs, NM

---


Note: Pages on this site are labelled with the equidaily.com logo. Some links lead to pages at other sites. equidaily.com is responsible only for the pages on this site. equidaily.com assumes no responsibility for errors or omissions. Always check with official sources to verify info.

---
Copyright 2019 equidaily.com

---