Tips for handicapping Los Alamitos
---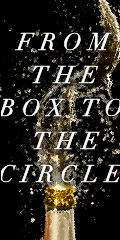 ---
Hong Kong to offer three G1 races on single card
---
Current forecasts for N American tracks
---
Racetrack abbreviation codes
---
[AUS] FOXSPORTS.AU
[AUS] RACING AND SPORTS
[AUS] SMH.COM.AU
[AUS/NZ] THOROUGHBRED NEWS
[AUS] VIRTUAL FORM GUIDE
[ASIA] S CHINA MORNING POST
BALTIMORE SUN
BLOOD HORSE
CBS.SPORTSLINE
CHICAGO SUN-TIMES
DAILY RACING FORM
ESPN
FOX SPORTS
FRANCE GALOP
[JAPAN] HORSERACING IN JAPAN
KENTUCKY.COM
LA TIMES
LOUISVILLE COURIER JOURNAL
MIAMI HERALD
MSNBC
NY DAILY NEWS
NY POST
NY TIMES
THE RACING BIZ [Mid-Atlantic region]
SEATTLE TIMES
SIGNONSANDIEGO.COM
SINGAPORE TURF CLUB
SOUTH AFRICAN HORSERACING
THISISHORSERACING.COM
ThoroughbredRacing.com
TIMES PICAYUNE
[U.K.] BBC
[U.K.] GUARDIAN
[U.K.] RACING POST
[U.K.] SPORTINGLIFE.COM
[U.K.] TELEGRAPH
[U.K.] TIMES
USA TODAY
WASHINGTON POST

Monmouth closes with attendance, handle gains
---
Kentucky Downs sets handle records
---
Inaugural Fasig-Tipton Turf Showcase displays selective market
---
Klarman, Lawrence, WinStar Farm honored with TOBA awards
---
$1mil Delta Jackpot canceled for 2017... Reaction to impact of Hurricane Harvey
---
Gulfstream mostly unscathed by hurricane... Racing unlikely until Sat
---
Horses return to training at Gulfstream Park
---
New York horsemen help horses impacted by Harvey
---
Stewards and uniformity - a closer look
---
Trainer Navarro, owner Gindi fined for taunting incident caught on video... Owner, trainer sanctioned by MTH stews for conduct 'extremely detrimental to racing'
---
Indiana would deny Navarro license
---
Trainer Juan Vazquez gets 30 days for steroid violation at Suffolk Downs
---
Korean Racing Authority continues the push to internationalize its industry
---
International: Japanese runners Graceful Leap, London Town triumph in Korea Sprint, Cup... US runners for Rice, McPeek, 3rd and 4th
---
Apprentice Watch: Johan Rosado wins with first mount ... Beats father
---
Sports betting: Las Vegas bookmakers are on the same side as the NCAA and major pro sports leagues when it comes to wanting to protect the integrity of the games
---
Atokad Park triples racing schedule! Three races this year! ""That was probably one of the only things people commented on; they had a great time last year - lot's of excitement - but they wished it was more than one race."
---
ESPNs Kirk Herbstreit enjoying the ride owning a talented 2YO
---
Breeding: Treasure Beach - The son of Galileo who has made a flying start to his US stud career
---
Teacher/racing scribe Genaro relates a summer at Saratoga after a battle with cancer: "Being in Saratoga felt like victory."
---
Lacey Guadet: Trainer shares personal story of Dad in decline
---
Announcer Mirahmadi gets clean bill of health
---
Sat results: Mr Misunderstood rolls to $200K Super Derby win at La Downs
---
Arlington-Washington Futurity Day recap: A day of firsts
---
Weekend preview: Deauville, Mondialiste spearhead European team for Woodbine Mile... Hawkbill the class of Northern Dancer Turf
---
Missing Tepin could be made a whole lot easier for Mark Casse next weekend
---
Weekend preview: Plentiful noms for De Francis, supporting stakes
---
NYRA generates record-breaking handle during 2017 meet at Saratoga... Total paid attendance: 1,117,838
---
Todd Pletcher, Jose Ortiz, Michael Dubb take Saratoga meet titles
---
Photo: Saratoga wraps
---
VIDEO: Crowd/stretch run of Saratoga 2017 season finale
---
Photo gallery: Saratoga closing day
---
Belmont opens Friday ... 38-day fall championship meet to feature six BC qualifiers
---
Major stakes reshuffled for Belmont fall meet
---
---
Del Mar: Collected selected as 2017 Horse of the Meeting
---
Del Mar meet titles: Prat/jockey, Baltas-D'Amato tie for trainer crown
---
Hronis Brothers sweep Del Mar owners' crown
---
It was a safer summer at Del Mar
---
---
Baffert becomes all-time leading trainer at Del Mar
---
Baffert cementing his legacy as one of racing's greats
---
Brexit could decimate Ireland's horse racing and breeding industry
---
Irish racing's case boosted by key report showing pivotal role
---
After social media outrage, Irish jockey gets four-day ban for punching a horse in the head
---
Las Vegas Review-Journal: Exchange wagering minting new horse racing fans
---
DW Lukas wins third G1 Hopeful in nine years - buying only two horses s year for the owners
---
MacAdam wraps Saratoga 2017: "Here are 10 moments/observations that define, in part, the 2017 season..."
---
Guest column: TVG cameraman offers 'My Saratoga experience'... "There's something special about Saratoga that cannot be compared to other racetracks..."
---
Crowd salutes trainer after Woodward win... Asmussen, "This is unbelievable. So Saratoga."
---
Trevor Denman to be inducted into Southern California Sports Broadcasters Hall of Fame
---
Sulky side: Driver Brian Sears wins two Triple Crown races on the same night
---
Vespe recounts experience subbing as a TV on-air handicapper, "You learn some things when you spend the day under the bright lights..."
---
The rise, fall and rise of Hispanic jockeys in America
---
Hovdey: An appreciation of two 3YO turfers that showed speical talent at SAR and DMR
---
Jock Watch: 23YO Drayden Van Dyke on the rebound
---
Jock Watch: John Velazquez - "He is consistent and consistently great."
---
Mohaymen retired
---
Breeding: Clearsky Farm - with the likes of Arrogate, Abel Tasman and Firing Line, "they are David in a world filled with Goliaths."
---
Maryland to increase state-sired maiden bonus
---
Champion Tepin to be offered at Fasig-Tipton November
---
Turfway's Spiral purse cut after Ky Derby qualifying points reduction
---
The downside: Exercise rider Fortune dies after training accident... Woodbine cancels Friday card
---
Ellis Park reports record handle
---
Ellis meet titles: Asmussen, Lanerie
---
Bergman: Accepting the realities of Harness Racing
---
NY: Late pick five offered on limited basis at Belmont
---
Pennsylvania to ban horses temporarily following drug positives
---
Photo malfunction prompts dead heat at Parx
---
Interational sensation: Aussie star Winx makes it 19 straight with weekend win in G2 Chelmsford at Randwick
---
Songbird retired
---
Churchill Downs adds 'European Road' to the Derby, modifies Japan and US series
---
Haskin: 3YO champ? "Don't shortchange the ultra consistent Practical Joke."
---
Haskin: Does Arrogate still rule in Baffertland?
---
West Coast 'impressive' in first work after Travers win
---
All-sources handle second-highest for Travers Day card
---
Hendrickson plans to attract next gen to Hall of Fame
---
Former female backstretch worker laments: Framing the problem as one of unwilling employees, though, lets owners and trainers off the hook for labor practices and working conditions on the backside
---
Meet the woman behind Saratoga's floral blankets
---
Arizona gaming agency reverses course, says funding for horse racing on track
---
Fire destroys barns at historic Goshen horse racing track
---
Finley: On absolute insurer rule, judge got it right
---
Hegarty: Absolute-insurer rule sits on a fault line
---
Hovdey: Black and white consequences for medication rules in shades of gray
---
Trainer Bill Spawr suspended, fined for clenbuterol positive
---
Jockey Ramon Dominguez inducted into Saratoga Walk of Fame during Red Jacket Ceremony
---
Del Mar fall stakes schedule worth record $3,375,000
---
Apprentice Watch: Laura Werner on a rider's road
---
Finley: On NBC, racing broadcasts are flourishing
---
Saratoga sees attendance, handles bumps at the halfway point
---
Lawmakers envision more independent NYRA
---
Del Mar handle and field size up, but attendance down vs 2016
---
Del Mar's attendance getting on the right track
---
Not everyone is happy with Del Mar's safer - but slower - track this year
---
Ontario govt OK's Woodbine casino
---
Rozner: Illinois bumbles while horse racing crumbles
---
Keeneland takeout hike gets rise out of players
---
Songbird to run at Saratoga, won't face males at Del Mar
---
Weekend stakes recaps
---
Sat results: Beach Patrol wins G1 $1mil Arlington Million
---
Sat results: Arlington Million card stakes results
---
Sun results: Gold Rush Dancer crushes field in G3 $200K Longacres Mile at Emerald Downs
---
What football and horse racing have in common... Injuries to the participants
---
International: Why York's three Group 1s lead the world
---
Why racecourses like this must hold their nerve if they want to flourish: Prairie Meadows
---
Long shot Puig runs 2nd in his career debut at Del Mar, with LA Dodgers outfielder Yasiel Puig supporting the horse on Twitter
---
For horse racing fans, 'Eclipse' is more than a celestial phenomenon
---
Smaller venues: Arapahoe Park, last live horse racing venue in Colorado [with VIDEO]
---
Texas: 20-plus years after it closed, Trinity Meadows horse racing track to be torn down
---
Tapit is deposed as the top-ranked sire in America
---
American sires sweep the board on South Korean racing's opening night in North America
---
Pro-active stews: Aussie official question ride on losing favorite
---
How auctioning horses online is becoming big business
---
Haskin: Buy a piece of Secretariat, Dr Fager, Arts and Letters
---
John Hendrickson to head National Museum of Racing and Hall of Fame
---
The 'Cajun Connection' at Del Mar has tales to tell
---
Suffolk Downs adds two racing dates this autumn
---
Take a journey back in time at Delaware Park
---
Comment: Mountaineer Park victim of poorly thought out planning... Track's big day squares off against SAR and DMR for eyeballs
---
Arrogate plus 10 others nominated to Del Mar's Pacific Classic
---
Fasig-Tipton Saratoga Select Sale ends on high note... Gross and average prices second-highest in sale history
---
Fasig-Tipton New York: Records fall at sale
---
Trainer Watch: Sadler quietly succeeding again at Del Mar
---
Sat results: Uni takes G2 $400K Sands Point
---
---
Tattersalls Ireland Day 1 records fall
Sat results: Aidan O'Brien's Capri wins G1 St Leger at Doncaster
---
MISCELLANEOUS INDEX:
Where we put things that don't fit into any of the other index categories
---
Track visit/reviews
---
THE FANS SPEAK:
Where we occasionally search the web to explore various discussions and topics
---
OPINION:
equidaily.com's occasional thoughts on various topics regarding the horse racing game

---
equidaily.com's Coast-to-coast
---
Saratoga's Best Bets
---
Click here to e-mail any questions, comments, or suggestions to equidaily.com
---
AQUEDUCT, Jamaica, NY
ARAPAHOE PARK, Aurora, CO
ARLINGTON PARK, Arlington Heights, IL
ASSINIBOIA DOWNS, Winnipeg, Manitoba
BELMONT, Elmont, NY
BELTERRA PARK, Cincinnati, OH
BEULAH PARK, Grove City, OH
CALDER, Miami, FL
CALIFORNIA FAIRS, CA
CANTERBURY PARK, Shakopee, MN
CHARLES TOWN, Charles Town, WV
CHURCHILL DOWNS, Louisville, KY
COLONIAL DOWNS, New Kent, VA
DELAWARE PARK, Wilmington, DE
DEL MAR, Del Mar, CA
DELTA DOWNS, Vinton, LA
DOWNS AT ALBUQUERQUE, Albuquerque, NM
ELLIS PARK, Henderson, KY
EMERALD DOWNS, Auburn, WA
EVANGELINE DOWNS, Opelousas, LA
FAIR GROUNDS, New Orleans, LA
FAIR MEADOWS, Tulsa, OK
FAIRMOUNT PARK, Collinsville, IL
FAIRPLEX, Pomona, CA
FINGER LAKES, Farmington, NY
FORT ERIE, Fort Erie, Ontario
GOLDEN GATE, Albany, CA
GREAT LAKES DOWNS, Muskegon, MI
GULFSTREAM PARK, Hallandale, FL
HASTINGS PARK, Vancouver, BC
HIALEAH PARK, Hialeah, FL
HAWTHORNE RACE COURSE, Cicero, IL
HOLLYWOOD PARK, Inglewood, CA
HOOSIER PARK, Anderson, IN
INDIANA DOWNS, Shelbyville, IN
KEENELAND, Lexington, KY
KENTUCKY DOWNS, Franklin, KY
LAUREL PARK, Laurel, MD
LONE STAR PARK, Grand Prairie, TX
LOUISIANA DOWNS, Bossier City, LA
Los Alamitos, Los Alamitos, CA
MAHONING VALLEY, Youngstown, OH
MARQUIS DOWNS, Saskatoon, Saskatchewan
MEADOWLANDS, E Rutherford, NJ
MONMOUTH PARK, Oceanport, NJ
MOUNTAINEER, Chester, WV
NORTHLANDS PARK, Edmonton, Alberta
OAKLAWN PARK, Hot Springs, AR
PENN NATIONAL, Grantville, PA
PARX, Bensalem, PA
PIMLICO, Baltimore, MD
PINNACLE RACE COURSE, New Boston, MI
PORTLAND MEADOWS, Portland, OR
PRAIRIE MEADOWS, Des Moines, IA
PRESQUE ISLE DOWNS, Erie, PA
REMINGTON PARK, Oklahoma City, OK
RETAMA PARK, San Antonio, TX
RIVER DOWNS, Cincinnati, OH
ROCKINGHAM PARK, Salem, NH
RUIDOSO DOWNS, Ruidoso Downs, NM
SAM HOUSTON, Houston, TX
SANTA ANITA, Arcadia, CA
SARATOGA, Saratoga Springs, NY
STAMPEDE PARK, Calgary, Alberta
SUFFOLK DOWNS, Boston, MA
SUNLAND PARK, Sunland Park, NM
SUNRAY PARK, Farmington, NM
TAMPA BAY DOWNS, Tampa, FL
THISTLEDOWN, Cleveland, OH
TURF PARADISE, Phoenix, AZ
TURFWAY PARK, Florence, KY
WILL ROGERS DOWNS, Claremore, Oklahoma
WOODBINE, Rexdale, Ontario
WOODLANDS, Kansas City, KS
YAVAPAI DOWNS, Prescott Valley, AZ
ZIA PARK, Hobbs, NM

---


Note: Pages on this site are labelled with the equidaily.com logo. Some links lead to pages at other sites. equidaily.com is responsible only for the pages on this site. equidaily.com assumes no responsibility for errors or omissions. Always check with official sources to verify info.

---
Copyright 2016 equidaily.com

---