Mon results: Heck Yeah speeds to victory in $200K California Cup Derby
Sun results: Selcourt wins G3 $100K Las Flores
Sat results: Fault triumphs G2 $200K Buena Vista

---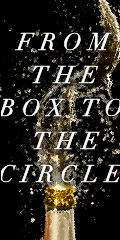 ---
Old and new to clash in pair of Hong Kong G1s
Best-ever Perth sale concludes
Reflections on Apollo Stakes Day
Timeform recap: 2018 Lightning Stakes
Oz: Magic Millions Perth Yearling Sale celebrates gains

---
Current forecasts for N American tracks
---
Racetrack abbreviation codes
---
[AUS] FOXSPORTS.AU
[AUS] RACING AND SPORTS
[AUS] SMH.COM.AU
[AUS/NZ] THOROUGHBRED NEWS
[AUS] VIRTUAL FORM GUIDE
[ASIA] S CHINA MORNING POST
BALTIMORE SUN
BLOOD HORSE
CBS.SPORTSLINE
CHICAGO SUN-TIMES
DAILY RACING FORM
ESPN
FOX SPORTS
FRANCE GALOP
[JAPAN] HORSERACING IN JAPAN
KENTUCKY.COM
LA TIMES
LOUISVILLE COURIER JOURNAL
MIAMI HERALD
MSNBC
NY DAILY NEWS
NY POST
NY TIMES
THE RACING BIZ [Mid-Atlantic region]
SEATTLE TIMES
SIGNONSANDIEGO.COM
SINGAPORE TURF CLUB
SOUTH AFRICAN HORSERACING
THISISHORSERACING.COM
ThoroughbredRacing.com
TIMES PICAYUNE
[U.K.] BBC
[U.K.] GUARDIAN
[U.K.] RACING POST
[U.K.] SPORTINGLIFE.COM
[U.K.] TELEGRAPH
[U.K.] TIMES
USA TODAY
WASHINGTON POST

Oscar-winning actress Judi Dench set to have first runner in Grand National
---
British horse racing inspired by Formula 1 for new series... Twelve branded teams will compete over eight consecutive Thursdays at different race courses across Britain
---
Bode Miller: Why this Winter Olympics skiing legend is 'great for racing'
---
Maryland: Year-end awards handed out at Monday ceremony
---
Colonial Downs: Virginia House approves historical racing
---
Trainer Watch: Casse looking ahead after big weekend
---
Laurel Park: Alternative jockey stats
---
West Point's Ring Weekend opens 7YO season a winner
---
Watchmaker: Unique Bella shows again she's major player
---
The Jockey Club denies Stud Book privileges to three trainers for violations
---
Breeders' Cup incentive bill passes Ky House
---
Oz: Melbourne Cup purse to increase
---
Pricci: Computer batch betting enathema to horseplaying majority
---
World Approval to skip Dubai trip
---
Cracksman unlikely to head for Sheema Classic
---
Track superintendents to meet in March at Oaklawn Park
---
Terry Finley joins WHOA
---
Derby Future Pool 2/final odds: All other 5-2, Bolt d'Oro/Good Magic 8-1
---
UPI weekend stakes recaps
---
NHC championship goes to Chris Littlemore
---
Virginia House advances legislation to bring slots-like gambling to shuttered Colonial Downs track
---
NY: Empire Resorts plans to keep Monticello Casino/Raceway running
---
Why a major reform is essential if U.S. racing is to look after its own properly... Special investigation into the controversial issue of workers' compensation
---
3YO Watch: Yes, Audible is talented - but was he flattered in the Holy Bull?
---
3YO Watch: Flameaway takes aim at Tampa Bay Derby
---
W Va commission in crosshairs over Classic fiasco
---
Sat results: Heart to Heart gets first G1 win with $300K Gulfstream Park Turf
---
Sat results: Eclipse champ World Approval takes seasona debut - G3 $175K Tampa Bay
---
Steeplechase: Champion Rawnaq tops first 2018 ratings
---
UK parimutuel betting to shift from Tote to Britbet - but - bookies still rul ... When punters have a choice between the uncertainty of pool betting and the assurance of fixed odds from bookies or exchanges, they opt for the bookie 99 times out of 100
---
Effects of sports betting on horse racing to be examined
---
New Saudi horse racing championship to have $17 million in prizes
---
Australia: 'Milkshaking' claims overshadow Festival of Racing launch
---
Keeneland lowers takeout on win, place, show and exacta wagers for 2018 spring meet
---
3YO Watch: Flameaway has Casse Derby dreaming
---
World Approval set for seasonal bow
---
New BC Juv Turf Sprint: Could this be the start of a flourishing new division in American racing?
---
3YO Watch: Gotham Stakes an option for Strike Power
---
'Injuries in Racehorses' presentation: Dr Patty Hogan to trainers: 'Most important person is you.'
---
Ray Arsenault: Q&A with the NHC Champion, "I'm always trying to beat the favorite. So I don't have a lot of winning days, but when I do, I do well."
---
Trainer Watch: Correas warming up in Florida
---
Established sires: Where's the value?
---
Powell: Dream Tree no... Audible and Army Mule yes
---
Hovdey: Pegasus also-ran earnings "play havoc with common practice."... Trainer, jock, owner earnings stats could affect "year-end totals [and] have a real impact in determining a championship."
---
NY Gaming Commission investigating Linda Rice
---
"Unless we try new things, to reach out to a new demographic and a new fan base, the future isn't as promising as we would like it to be."... Stronach Group considers changes to Gulfstream facility... Property upgrades could add options for Pegasus weekend
---
Fri: Laurel cancels final six races due to high winds
---
China: Making gambling on races legal a possibility
---
Nick Luck blog: Hosting the Eclipse Awards, Pegasus thoughts, more...
---
Gun Runner gets acquainted with new post-racing career home
---
Florent Geroux reflects on time with HOTY Gun Runner
---
Jock Watch: Florent geroux becomes a US citizen
---
Keeneland library to showcase 'PEB' work
---
Haskin: Dr Fager and the Greatest Year Ever Part 1
---
TMZ photo gallery: Pegasus party and red carpet
---
'Shameful to witness': how Shelly Stone was treated after the riding accident that put her in a wheelchair... Shelly's story highlights many significant problems with the workers' compensation system as it pertains to the racing industry nationally
---
US horseman Elser takes a first step on a fresh venture in New Zealand
---
NTRA. RMTC to hold continuing ed conference for state, racetrack vets
---
Bloomberg: Trackside at Africa's richest horse race
---
3YO Watch: Next start the key for exciting Kentucky Derby prospect Mourinho
---
Best of the best nominated for Dubai World Cup meeting... American champion West Coast figures among impressive list for Meydan showpiece
---
Frank Polk first winner of DRF's no-takeout World Championship of Handicapping finals
---
Hot topics on National HBPA convention agenda
---
Fasig-Tipton February: Second-session rally secures overall gains
---
DRF: Asmussen begins to set plans for 3YOs
---
W Va: Senate passes bill changing composition of Racing Commission
---
Nearly $3mil, 'Horseplayer of the Year' Eclipse Award on the line at NHC 19 this weekend in Vegas
---
Jock Watch/international: Brazilian jockey Jorge Ricardo equals Russell Baze's world record with his 12,844th win
---
Breeders' Cup Juvenile Turf Sprint added to world championships program
---
Winx's return to racing in doubt after jockey Hugh Bowman loses careless riding appeal
---
Winx to resume in Mar 3 Chipping Norton Stakes
---
NYRA continues popular spring program for 2YOs in 2018
---
W Va: Controversial vote on Charles Town Classic reversed
---
The states that may be close to solving racing's 'massive problem' of workers' compensation
---
Ever wonder? How are trainers, jockeys and agents paid?
---
Jock Watch: Dylan Davis registers five-win Sunday at AQU
---
ABR weekly 3YO poll
---
Five key takeaways from Sat's Derby preps
---
DRF: Watchmaker Watch - weekly divisional ratings
---
Trainer Watch: Norman Casse to saddle first starter
---
3YO Watch: Sol Kumin buys into Catholic Boy
---
ABR launches 'Grand Slam Giveaway'... Contest will award two premium tickets to American racing's biggest events
---
Horse euthanized, barn placed in quarantine at Turfway Park
---
Aqueduct's struggles to fill races continue
---
Female jockeys find success in New Zealand... Four of New Zealand's six top riders are women
---
Fasig-Tipton winter market opens as expected
---
Mon results: My Boy Tate best in $100K Hollie Hughes
---
---
Seven French G1 races increase purses
---
MISCELLANEOUS INDEX:
Where we put things that don't fit into any of the other index categories
---
Track visit/reviews
---
THE FANS SPEAK:
Where we occasionally search the web to explore various discussions and topics
---
OPINION:
equidaily.com's occasional thoughts on various topics regarding the horse racing game

---
equidaily.com's Coast-to-coast
---
Saratoga's Best Bets
---
Click here to e-mail any questions, comments, or suggestions to equidaily.com
---
AQUEDUCT, Jamaica, NY
ARAPAHOE PARK, Aurora, CO
ARLINGTON PARK, Arlington Heights, IL
ASSINIBOIA DOWNS, Winnipeg, Manitoba
BELMONT, Elmont, NY
BELTERRA PARK, Cincinnati, OH
BEULAH PARK, Grove City, OH
CALDER [GPW}, Miami, FL
CALIFORNIA FAIRS, CA
CANTERBURY PARK, Shakopee, MN
CHARLES TOWN, Charles Town, WV
CHURCHILL DOWNS, Louisville, KY
COLONIAL DOWNS, New Kent, VA
DELAWARE PARK, Wilmington, DE
DEL MAR, Del Mar, CA
DELTA DOWNS, Vinton, LA
DOWNS AT ALBUQUERQUE, Albuquerque, NM
ELLIS PARK, Henderson, KY
EMERALD DOWNS, Auburn, WA
EVANGELINE DOWNS, Opelousas, LA
FAIR GROUNDS, New Orleans, LA
FAIR MEADOWS, Tulsa, OK
FAIRMOUNT PARK, Collinsville, IL
FAIRPLEX, Pomona, CA
FINGER LAKES, Farmington, NY
FORT ERIE, Fort Erie, Ontario
GOLDEN GATE, Albany, CA
GREAT LAKES DOWNS, Muskegon, MI
GULFSTREAM PARK, Hallandale, FL
GULFSTREAM PARK WEST, Miami, FL
HASTINGS PARK, Vancouver, BC
HIALEAH PARK, Hialeah, FL
HAWTHORNE RACE COURSE, Cicero, IL
HOLLYWOOD PARK, Inglewood, CA
HOOSIER PARK, Anderson, IN
INDIANA GRAND, Shelbyville, IN
KEENELAND, Lexington, KY
KENTUCKY DOWNS, Franklin, KY
LAUREL PARK, Laurel, MD
LONE STAR PARK, Grand Prairie, TX
LOUISIANA DOWNS, Bossier City, LA
Los Alamitos, Los Alamitos, CA
MAHONING VALLEY, Youngstown, OH
MARQUIS DOWNS, Saskatoon, Saskatchewan
MEADOWLANDS, E Rutherford, NJ
MONMOUTH PARK, Oceanport, NJ
MOUNTAINEER, Chester, WV
NORTHLANDS PARK, Edmonton, Alberta
OAKLAWN PARK, Hot Springs, AR
PENN NATIONAL, Grantville, PA
PARX, Bensalem, PA
PIMLICO, Baltimore, MD
PINNACLE RACE COURSE, New Boston, MI
PORTLAND MEADOWS, Portland, OR
PRAIRIE MEADOWS, Des Moines, IA
PRESQUE ISLE DOWNS, Erie, PA
REMINGTON PARK, Oklahoma City, OK
RETAMA PARK, San Antonio, TX
RIVER DOWNS, Cincinnati, OH
ROCKINGHAM PARK, Salem, NH
RUIDOSO DOWNS, Ruidoso Downs, NM
SAM HOUSTON, Houston, TX
SANTA ANITA, Arcadia, CA
SARATOGA, Saratoga Springs, NY
STAMPEDE PARK, Calgary, Alberta
SUFFOLK DOWNS, Boston, MA
SUNLAND PARK, Sunland Park, NM
SUNRAY PARK, Farmington, NM
TAMPA BAY DOWNS, Tampa, FL
THISTLEDOWN, Cleveland, OH
TURF PARADISE, Phoenix, AZ
TURFWAY PARK, Florence, KY
WILL ROGERS DOWNS, Claremore, Oklahoma
WOODBINE, Rexdale, Ontario
WOODLANDS, Kansas City, KS
YAVAPAI DOWNS, Prescott Valley, AZ
ZIA PARK, Hobbs, NM

---


Note: Pages on this site are labelled with the equidaily.com logo. Some links lead to pages at other sites. equidaily.com is responsible only for the pages on this site. equidaily.com assumes no responsibility for errors or omissions. Always check with official sources to verify info.

---
Copyright 2018 equidaily.com

---