Santa Anita news/notes
---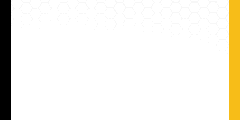 ---
>>> Sun 4/18 results: Undefeated Efforia lands Japan's G1 Two Thousand Guineas
---
Current forecasts for N American tracks
---
Racetrack abbreviation codes
---
[AUS] FOXSPORTS.AU
[AUS] RACING AND SPORTS
[AUS] SMH.COM.AU
[AUS/NZ] THOROUGHBRED NEWS
[AUS] VIRTUAL FORM GUIDE
[ASIA] S CHINA MORNING POST
AMERICA'S BEST RACING
BALTIMORE SUN
BLOOD HORSE
BRISNET.COM NEWS
CBS.SPORTSLINE
CHICAGO SUN-TIMES
DAILY RACING FORM
ESPN
FOX SPORTS
FRANCE GALOP
[JAPAN] HORSERACING IN JAPAN
HorseRaceInsider.com
KENTUCKY.COM
LA TIMES
LOUISVILLE COURIER JOURNAL
MIAMI HERALD
MSNBC
NY DAILY NEWS
NY POST
NY TIMES
THE RACING BIZ [Mid-Atlantic region]
SEATTLE TIMES
SIGNONSANDIEGO.COM
SINGAPORE TURF CLUB
SOUTH AFRICAN HORSERACING
THISISHORSERACING.COM
THOROUGHBRED DAILY NEWS
ThoroughbredRacing.com
TIMES PICAYUNE
TWINSPIRES NEWS
[U.K.] BBC
[U.K.] GUARDIAN
[U.K.] RACING POST
[U.K.] SPORTINGLIFE.COM
[U.K.] TELEGRAPH
[U.K.] TIMES
USRacing NEWS
USA TODAY
WASHINGTON POST

Del Mar Racetrack jockeys back with summer meet and 2021 Breeder's Cup
---
Canadian Racing Hall of Fame inductees announced
---
Chad Brown plans to have only one Kentucky Derby starter... Crowded Trade likely for Preakness, moving #21 Hidden Stash into Derby
---
The Emerging NFT Marketplace and How Horse Racing Can Climb Aboard
---
Huh? New Hampshire: State w/o horse racing has bills in legislature pushing historic horse racing machines
---
Florida Senate advances gambling bill to add new commission, reduce live racing
---
Canada: Thoroughbred community still fighting to save horse racing in Saskatoon
---
'A breakthrough moment' - Clare Balding hails Blackmore's National triumph
---
Super Stock An Upset Winner Over Caddo River, Concert Tour In Arkansas Derby
---
King Fury drops opponents in stretch, upsets Lexington at 18-1
---
3YO Watch: Stage Raider turns division heads with maiden victory at KEE
---
Toronto Sun: As Ontario fiddles, the horse racing industry burns
---
Blackmore, Minella Times Make Grand National History... Jockey became first female rider to win historic steeplechase in 173rd running
---
Arlington Racetrack Releases Stakes Schedule For Final Season
---
Penn: A risky wager? What supporters and opponents are saying about Gov's proposal to reroute racing dollars to scholarships
---
Jock Watch: Paco Lopez Reaches 3000-Win Milestone at Gulfstream
---
Rosenblatt: An Early Look At The Kentucky Derby 2021 Field
---
2021 Arkansas Derby At a Glance
---
Rock Your World to have at least two works before Kentucky Derby
---
Known Agenda satisfies Pletcher with easy workout
---
Arkansas Racing Commission to hear Baffert's appeal on lidocaine positives April 19-20
---
Jock Watch: Martin Pedroza wins with first ride in 18 months
---
Indiana Grand opens meet with same successful format
---
White: Ark Derby, Lexington selections... Other Derby Trail notes
---
Eddie Mac's Book: Baffert Set To Dominate Oaklawn's Derby Preps Again
---
Mishriff, Mystic Guide Currently Rated as World's Best... Americans Charlatan and Life Is Good are also ranked prominently
---
Haskin's Derby rankings
---
Latest "Countdown to the Crown" package [pdf]
---
Arlington Will Host 18 Stakes in 2021
---
Concert Tour vs Caddo River: It could be different this time - if Geroux has learned his lesson
---
Arkansas Derby: The Varmint Dinner: Where Rabbits Swam And Whiskey Flowed In Hot Springs
---
Coalition in Uruguay Buys Kentucky Derby Winner Orb
---
Horse Selection Strategies in Focus at Owner Conference
---
Orseno Clarifies Status of Imprimis, Lasix Stance... Trainer firm on stance regarding Lasix; horse hit head on gate April 3 at Keeneland
---
Mobile sports betting to become legal in New York... Wagering on horse racing will not be permitted under the plan
---
Editorial: Every rule-breaker or bad actor in the game might get caught and penalized. But will racing's public trust survive their actions?
---
Hayward: Horseracing Integrity and Safety Act - Why some horsemen's groups have got it so wrong
---
Key Takeaways from a Huge Derby Prep Weekend
---
Concert Tour Stops at Oaklawn Again for Arkansas Derby
---
Kentucky Downs to Offer Three $1 Million Stakes
---
Holy Trinity Of Horseplayers: Contenders, Strategy, Money Management
---
Parx Racing Releases 2021 Stakes Schedule
---
Forbes: How trader Jeff Yass parlayed poker and horse race handicapping into a $12 billion fortune
---
Sam Houston meet leaders/final: Asmussen, Elliott Take Top Honors
---
Keeneland Trends For The Spring Meet
---
Kentucky Derby and Kentucky Oaks roundup: April 5, 2021
---
Kentucky Derby Pedigree Profile: Bourbonic
---
What were really the best races of 2020?
---
Tiz the Law keeps crown as New York-bred Horse of the Year
---
Preview: Using History to Handicap the 2021 Arkansas Derby
---
Christian Demuro: French racing is missing out big time because of sponsorship issues
---
RIP Todd Kabel: The brilliant, anguished, tragic life of one of racing's greatest jockeys
---
Bloodhorse Derby Dozen: Rock Your World Climbs to Fifth
---
Rosenblatt's Kentucky Derby 2021 Top 10: Bourbonic, Rock Your World Move In; Essential Quality-Concert Tour Remain 1-2
---
Rock Your World Poised to Make Big Impact in Kentucky Derby
---
Toronto Sun: COVID guidelines have horse racing people in Ontario feeling trampled on
---
Tampa announcer Richard Grunder to retire
---
White: Derby prep selections -- and current Derby Strikes list
---
Rosenblatt/The Contenders: Blue Grass Stakes, Santa Anita Derby, Wood Memorial Stakes
---
Eddie Mac's Book: Favorites poised big races in Derby, Oaks preps
---
NY: John Imbriale finally gets chance to call Aqueduct's signature race in G2 Wood Memorial
---
Weekend preview; Prevalence, Risk Taking highlight competitive edition of the G2 Wood Memorial at AQU
---
Ariz opinion: State's leaders ignoring horse racing industry
---
Kentucky task force to examine HHR tax rate
---
Breeders' Cup launches second season of Cocktails and Conversation
---
Photo gallery: When horse-racing returned to the Royal Calcutta Turf Club
---
UK: Begging owner left disappointed as unruly filly must serve lengthy ban
---
Art Sherman fined, suspended for drug violation
---
Nebraska: Racing commission considers guidelines for new tracks
---
Opinion: Should racing 2-year-old horses be abolished?
---
Charles Town cancels April 3 due to entry shortage
---
Signs that a horse is a false favorite
---
---
>>> Aqueduct news and stakes results
---
---
>>> Mighty Thunder claims thrilling Scottish Grand National win
---
MISCELLANEOUS INDEX:
Where we put things that don't fit into any of the other index categories
---
Track visit/reviews
---
THE FANS SPEAK:
Where we occasionally search the web to explore various discussions and topics
---
OPINION:
equidaily.com's occasional thoughts on various topics regarding the horse racing game

---
equidaily.com's Coast-to-coast
---
Saratoga's Best Bets
---
Click here to e-mail any questions, comments, or suggestions to equidaily.com
---
AQUEDUCT, Jamaica, NY
ARAPAHOE PARK, Aurora, CO
ARLINGTON PARK, Arlington Heights, IL
ASSINIBOIA DOWNS, Winnipeg, Manitoba
BELMONT, Elmont, NY
BELTERRA PARK, Cincinnati, OH
BEULAH PARK, Grove City, OH
CALDER [GPW}, Miami, FL
CALIFORNIA FAIRS, CA
CANTERBURY PARK, Shakopee, MN
CHARLES TOWN, Charles Town, WV
CHURCHILL DOWNS, Louisville, KY
COLONIAL DOWNS, New Kent, VA
DELAWARE PARK, Wilmington, DE
DEL MAR, Del Mar, CA
DELTA DOWNS, Vinton, LA
DOWNS AT ALBUQUERQUE, Albuquerque, NM
ELLIS PARK, Henderson, KY
EMERALD DOWNS, Auburn, WA
EVANGELINE DOWNS, Opelousas, LA
FAIR GROUNDS, New Orleans, LA
FAIR MEADOWS, Tulsa, OK
FAIRMOUNT PARK, Collinsville, IL
FAIRPLEX, Pomona, CA
FINGER LAKES, Farmington, NY
FORT ERIE, Fort Erie, Ontario
GOLDEN GATE, Albany, CA
GREAT LAKES DOWNS, Muskegon, MI
GULFSTREAM PARK, Hallandale, FL
GULFSTREAM PARK WEST, Miami, FL
HASTINGS PARK, Vancouver, BC
HIALEAH PARK, Hialeah, FL
HAWTHORNE RACE COURSE, Cicero, IL
HOLLYWOOD PARK, Inglewood, CA
HOOSIER PARK, Anderson, IN
INDIANA GRAND, Shelbyville, IN
KEENELAND, Lexington, KY
KENTUCKY DOWNS, Franklin, KY
LAUREL PARK, Laurel, MD
LONE STAR PARK, Grand Prairie, TX
LOUISIANA DOWNS, Bossier City, LA
Los Alamitos, Los Alamitos, CA
MAHONING VALLEY, Youngstown, OH
MARQUIS DOWNS, Saskatoon, Saskatchewan
MEADOWLANDS, E Rutherford, NJ
MONMOUTH PARK, Oceanport, NJ
MOUNTAINEER, Chester, WV
NORTHLANDS PARK, Edmonton, Alberta
OAKLAWN PARK, Hot Springs, AR
PENN NATIONAL, Grantville, PA
PARX, Bensalem, PA
PIMLICO, Baltimore, MD
PINNACLE RACE COURSE, New Boston, MI
PORTLAND MEADOWS, Portland, OR
PRAIRIE MEADOWS, Des Moines, IA
PRESQUE ISLE DOWNS, Erie, PA
REMINGTON PARK, Oklahoma City, OK
RETAMA PARK, San Antonio, TX
RIVER DOWNS, Cincinnati, OH
ROCKINGHAM PARK, Salem, NH
RUIDOSO DOWNS, Ruidoso Downs, NM
SAM HOUSTON, Houston, TX
SANTA ANITA, Arcadia, CA
SARATOGA, Saratoga Springs, NY
STAMPEDE PARK, Calgary, Alberta
SUFFOLK DOWNS, Boston, MA
SUNLAND PARK, Sunland Park, NM
SUNRAY PARK, Farmington, NM
TAMPA BAY DOWNS, Tampa, FL
THISTLEDOWN, Cleveland, OH
TURF PARADISE, Phoenix, AZ
TURFWAY PARK, Florence, KY
WILL ROGERS DOWNS, Claremore, Oklahoma
WOODBINE, Rexdale, Ontario
WOODLANDS, Kansas City, KS
YAVAPAI DOWNS, Prescott Valley, AZ
ZIA PARK, Hobbs, NM

---


Note: Pages on this site are labelled with the equidaily.com logo. Some links lead to pages at other sites. equidaily.com is responsible only for the pages on this site. equidaily.com assumes no responsibility for errors or omissions. Always check with official sources to verify info.

---
Copyright 2020 equidaily.com

---