SA news/notes
---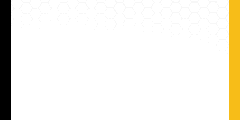 ---
>>> Sat results: Winx win yet again and becomes first Australian horse to win 30 consecutive races
---
Current forecasts for N American tracks
---
Racetrack abbreviation codes
---
[AUS] FOXSPORTS.AU
[AUS] RACING AND SPORTS
[AUS] SMH.COM.AU
[AUS/NZ] THOROUGHBRED NEWS
[AUS] VIRTUAL FORM GUIDE
[ASIA] S CHINA MORNING POST
BALTIMORE SUN
BLOOD HORSE
CBS.SPORTSLINE
CHICAGO SUN-TIMES
DAILY RACING FORM
ESPN
FOX SPORTS
FRANCE GALOP
[JAPAN] HORSERACING IN JAPAN
KENTUCKY.COM
LA TIMES
LOUISVILLE COURIER JOURNAL
MIAMI HERALD
MSNBC
NY DAILY NEWS
NY POST
NY TIMES
THE RACING BIZ [Mid-Atlantic region]
SEATTLE TIMES
SIGNONSANDIEGO.COM
SINGAPORE TURF CLUB
SOUTH AFRICAN HORSERACING
THISISHORSERACING.COM
ThoroughbredRacing.com
TIMES PICAYUNE
[U.K.] BBC
[U.K.] GUARDIAN
[U.K.] RACING POST
[U.K.] SPORTINGLIFE.COM
[U.K.] TELEGRAPH
[U.K.] TIMES
USA TODAY
WASHINGTON POST

Baffert again on Derby Trail: "This is the time of year when you start getting excited about the big three-year-old races. We're still dreaming in Technicolor, but the horses have to start performing and moving forward from this point, and it's fun to be in this position."
---
Jicha: Derby preps show there's Baffert and then everyone else
---
Pricci: Chris Kay will be missed
---
CNN: A star is born - Future looks bright for newborn foal with superstar parents
---
Annie Power and Galileo: Foal born at Coolmore Stud causes stir in racing
---
Treasure Island's NHC event worth millions
---
Saratoga meet likely to expand in 2019... Pending New York State Gaming Commission approval, opening day would be July 11
---
Q and A: Belinda Stronach and daughter Nicole Walker on modernizing horse racing... "Horse racing is the last great sporting legacy platform that has not yet fully been modernized..."
---
Horse racing in Georgia? Local state senator wants to make that happen
---
Fonner Park seeks to add historic horse racing
---
Omaha World Leader: How historical horse racing works
---
Godolphin global spending review results in staff and sponsorship casualties
---
VIDEO: WinStar Super bowl commercial [aired locally]
---
Trio of former Tampa trainers find ways to contribute after leaving barns behind... "I had my time training, and I'm just happy something else became available."
---
Harvey Wallbanger takes big first step on road to the Kentucky Derby
---
Handicapping: Focusing on what factors don't work and use that information to eliminate runners from our contenders
---
NJ a step away from giving $100mil to its hobbling horse-racing industry
---
History: Baltimore Sun remembers winter racing at Bowie
---
Arizona newspaper: Arizona racehorses are dying at a record rate. The question is: why?
---
The Guardian: BHA must fight its corner amid racing's 'social contract' debate... Horses' welfare is under increased scrutiny but the authorities must protect the sport from ignorance and misconceptions
---
Jockey Kent Desormeaux rides 6000th winner
---
Lifetime stats: Kent Desormeaux
---
All-time win leaderboard: Jockeys
---
New York's OTBs might stop taking bets on racing
---
American Horse Racing's Most Magical Places: Fair Grounds Race Course
---
>>> Melbourne Cup-winning trainer Darren Weir banned for four years over possession of 'jiggers' that deliver electric shocks to horses
>>> Weir ban raises more questions than it answers... "So what does the racing industry do in the face of one of their own, nakedly CHEATING in this manner?"
>>> Oz: Industry chief insist Victorian racing isn't rotten
>>> Trainer Darren Weir's million-dollar winnings are under investigation as police investigate alleged 'corrupt betting outcomes'
---
Ehalt: Even in the mud, this year's Pegasus was a step in the right direction
---
Powell: Pegasus World Cup Day saw top efforts on track but not from stewards
---
Hayward: Does America really want effective drug regulation in racing?
---
Belinda Stronach: Pegasus could expand to other tracks
---
Never mind the World's Best Racehorse Rankings, who should be World Horse of the Year?
---
2019 Eclipse Awards made history
---
Maryland: Racing reps tell Senate of progess, urge stability
---
Hill: A Pegasus World Cup to remember: 'In another part of the world'
---
Oaklawn opens with big crowds, great racing, and plenty of corned beef
---
Oz: Police raid Melbourne Cup-winning trainer's stables as part of an ongoing investigation into corruption and the possible use of electric-shock devices
---
Australian horse racing's biggest scandals
---
New board members named for Aftercare Alliance
---
Barbara Jo Rubin to be honored at Charles Town
---
Horses of Racing Age drive OBS mixed market
---
A closer look at Smarty Jones winner Gray Attempt's Derby chances
---
Europe: Racing leaders meet to discuss implications of a no-deal Brexit
---
The healing power of Smarty Jones
---
Are you ready for some great racing at Oaklawn Park?
---
Derby Trail: Bellafina keeps options open with Triple Crown nomination
---
Old Smoke Clothing Co and America's Best Racing: Re-styling the horse racing crowd
---
Eclipse Award results - with vote totals
---
Cracksman and Winx named jointly as world's top racehorse
---
Justify's Belmont wins NTRA Moment of the Year
---
NBC plans coverage of Pegasus World Cup Stakes
---
NYRA board asks CEO Chris Kay to step down... Resignation submitted at board's request
---
NYRA press release: NYRA announces resignation of CEO/President Chris Kay
---
Gabby Gaudet joins TVG talent roster full-time
---
Frankie Dettori: Jockey considering riding into his 50s
---
CNN: Racing's top global powerhouses: From royal families to Irish farms
---
ARCI publishes new regulatory standards
---
AQU stakes results
---
---
>>> VIDEO: 'A handful of us went skiing' - how jockeys keep fit
>>> Horseracing to resume in Britain after equine flu contained

---
MISCELLANEOUS INDEX:
Where we put things that don't fit into any of the other index categories
---
Track visit/reviews
---
THE FANS SPEAK:
Where we occasionally search the web to explore various discussions and topics
---
OPINION:
equidaily.com's occasional thoughts on various topics regarding the horse racing game

---
equidaily.com's Coast-to-coast
---
Saratoga's Best Bets
---
Click here to e-mail any questions, comments, or suggestions to equidaily.com
---
AQUEDUCT, Jamaica, NY
ARAPAHOE PARK, Aurora, CO
ARLINGTON PARK, Arlington Heights, IL
ASSINIBOIA DOWNS, Winnipeg, Manitoba
BELMONT, Elmont, NY
BELTERRA PARK, Cincinnati, OH
BEULAH PARK, Grove City, OH
CALDER [GPW}, Miami, FL
CALIFORNIA FAIRS, CA
CANTERBURY PARK, Shakopee, MN
CHARLES TOWN, Charles Town, WV
CHURCHILL DOWNS, Louisville, KY
COLONIAL DOWNS, New Kent, VA
DELAWARE PARK, Wilmington, DE
DEL MAR, Del Mar, CA
DELTA DOWNS, Vinton, LA
DOWNS AT ALBUQUERQUE, Albuquerque, NM
ELLIS PARK, Henderson, KY
EMERALD DOWNS, Auburn, WA
EVANGELINE DOWNS, Opelousas, LA
FAIR GROUNDS, New Orleans, LA
FAIR MEADOWS, Tulsa, OK
FAIRMOUNT PARK, Collinsville, IL
FAIRPLEX, Pomona, CA
FINGER LAKES, Farmington, NY
FORT ERIE, Fort Erie, Ontario
GOLDEN GATE, Albany, CA
GREAT LAKES DOWNS, Muskegon, MI
GULFSTREAM PARK, Hallandale, FL
GULFSTREAM PARK WEST, Miami, FL
HASTINGS PARK, Vancouver, BC
HIALEAH PARK, Hialeah, FL
HAWTHORNE RACE COURSE, Cicero, IL
HOLLYWOOD PARK, Inglewood, CA
HOOSIER PARK, Anderson, IN
INDIANA GRAND, Shelbyville, IN
KEENELAND, Lexington, KY
KENTUCKY DOWNS, Franklin, KY
LAUREL PARK, Laurel, MD
LONE STAR PARK, Grand Prairie, TX
LOUISIANA DOWNS, Bossier City, LA
Los Alamitos, Los Alamitos, CA
MAHONING VALLEY, Youngstown, OH
MARQUIS DOWNS, Saskatoon, Saskatchewan
MEADOWLANDS, E Rutherford, NJ
MONMOUTH PARK, Oceanport, NJ
MOUNTAINEER, Chester, WV
NORTHLANDS PARK, Edmonton, Alberta
OAKLAWN PARK, Hot Springs, AR
PENN NATIONAL, Grantville, PA
PARX, Bensalem, PA
PIMLICO, Baltimore, MD
PINNACLE RACE COURSE, New Boston, MI
PORTLAND MEADOWS, Portland, OR
PRAIRIE MEADOWS, Des Moines, IA
PRESQUE ISLE DOWNS, Erie, PA
REMINGTON PARK, Oklahoma City, OK
RETAMA PARK, San Antonio, TX
RIVER DOWNS, Cincinnati, OH
ROCKINGHAM PARK, Salem, NH
RUIDOSO DOWNS, Ruidoso Downs, NM
SAM HOUSTON, Houston, TX
SANTA ANITA, Arcadia, CA
SARATOGA, Saratoga Springs, NY
STAMPEDE PARK, Calgary, Alberta
SUFFOLK DOWNS, Boston, MA
SUNLAND PARK, Sunland Park, NM
SUNRAY PARK, Farmington, NM
TAMPA BAY DOWNS, Tampa, FL
THISTLEDOWN, Cleveland, OH
TURF PARADISE, Phoenix, AZ
TURFWAY PARK, Florence, KY
WILL ROGERS DOWNS, Claremore, Oklahoma
WOODBINE, Rexdale, Ontario
WOODLANDS, Kansas City, KS
YAVAPAI DOWNS, Prescott Valley, AZ
ZIA PARK, Hobbs, NM

---


Note: Pages on this site are labelled with the equidaily.com logo. Some links lead to pages at other sites. equidaily.com is responsible only for the pages on this site. equidaily.com assumes no responsibility for errors or omissions. Always check with official sources to verify info.

---
Copyright 2019 equidaily.com

---