Sat results: Cordiality scores in $100K Fran's Valentine
---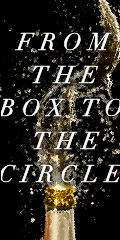 ---
Sun results: Almond Eye wins G1 Japanese Oaks
---
Current forecasts for N American tracks
---
Racetrack abbreviation codes
---
[AUS] FOXSPORTS.AU
[AUS] RACING AND SPORTS
[AUS] SMH.COM.AU
[AUS/NZ] THOROUGHBRED NEWS
[AUS] VIRTUAL FORM GUIDE
[ASIA] S CHINA MORNING POST
BALTIMORE SUN
BLOOD HORSE
CBS.SPORTSLINE
CHICAGO SUN-TIMES
DAILY RACING FORM
ESPN
FOX SPORTS
FRANCE GALOP
[JAPAN] HORSERACING IN JAPAN
KENTUCKY.COM
LA TIMES
LOUISVILLE COURIER JOURNAL
MIAMI HERALD
MSNBC
NY DAILY NEWS
NY POST
NY TIMES
THE RACING BIZ [Mid-Atlantic region]
SEATTLE TIMES
SIGNONSANDIEGO.COM
SINGAPORE TURF CLUB
SOUTH AFRICAN HORSERACING
THISISHORSERACING.COM
ThoroughbredRacing.com
TIMES PICAYUNE
[U.K.] BBC
[U.K.] GUARDIAN
[U.K.] RACING POST
[U.K.] SPORTINGLIFE.COM
[U.K.] TELEGRAPH
[U.K.] TIMES
USA TODAY
WASHINGTON POST

Stronach Group COO Tim Ritvo sees grim future for Preakness at Pimlico
---
Ritvo: Preakness Could Become Elite Event at Laurel
---
For jockeys, goggles are a necessary shield against horse racing's nastier elements
---
Black-Eyed Susan Day draws 48,265
---
Fri results: Red Ruby gets the trip, takes G2 $250K Black-Eyed Susan in slop
---
Fri results: Irish War Cry rewards patience with G3 $300K Pimlico Special win
---
Preakness: 'Won by exceptional Thoroughbreds,' wherever it goes
---
'Bob [Baffert] and Wayne [Lukas] Show' hard to beat at Preakness
---
Trainer Watch: Mike Trombetta - big days 'a chance to show what we can do'
---
Quips and quotes from Thur's Alibi Breakfast, morning training at Pimlico, more
---
Banter, awards, Preakness stories abound at Alibi Breakfast
---
Australia: Emirates Airlines pulls its cash out of horse racing
---
Can legal sports betting, Triple Crown bid revive horse racing?
---
Monmouth sports betting hits statutory snag
---
Complex partnership behind Preakness favorite Justify reveals state of racing in 2018
---
Preakness could leave aging Pimlico, move to Laurel Park
---
Scott Lake set to defend Delaware Park training title
---
Baltimore Sun: Will millennials ever be interested in horse racing? Preakness organizers take that bet
---
Sports betting: Churchill to enter NJ market... Betfair considers options
---
Joe Bravo to receive 2018 Venezia Award
---
Nick Zito joins WHOA
---
Time to act, says Hong Kong Jockey Club chief as horse racing slips out of top 20 in global popularity stakes
---
With Pimlico aging, Preakness wonders what is the best path ahead
---
Jock Watch: Jose Ortiz to head to Royal Ascot for rides on Bucchero and Yoshida
---
Why Justify could become the 13th Triple Crown champion
---
Edgar Prado eighth North American rider to reach 7000 wins
---
Pro-active shoeing: Details on Kentucky Derby winner Justify's bruised hoof preparation for Preakness
---
Wes Ward works Ascot contingent at Keeneland
---
CNBC/VIDEO: New Jersey's Monmouth Park prepares for legalized sports betting
---
NYRA responds to Jockeys' Guild grievances
---
TDN Q and A: Announcer Dave Rodman talks Preakness
---
3YO Watch: Hofburg enjoying life at the Spa
---
Coolmore Stud owner John Magnier sells Modigliani painting for $157.2mil... Bought for $26.9mil in 2003
---
>>> Supreme Court opens door for added sports gambling... Racing industry expects opportunities, challenges with added legal sports gambling
>>> Bloodhorse: Sports betting provides plenty of upside for racing
>>> Will sports betting save Atlantic City and NJ horse racing?
>>> LA Times: Could sports betting boost the action at horse racing tracks
>>> TDN: Euphoria, uncertainty for racing as sports betting era dawns
>>> Sports betting likely years way In Maryland, despite ruling
>>> Monmouth sports betting: 'We needed a break'
---
NYRA: Jockeys request management meeting, delay start of card on Saturday
---
Jockeys' Guild Statement on NYRA issues
---
Jockeys' Guild outlines reasons for leaving NTRA Safety Alliance
---
Report: Horse racing adds $500mil to Maryland's economy
---
Why are they playing hide and seek with important industry information?... Difficult quest to obtain information on the number of out-of-competition tests that each state in the US conducts
---
Kentucky Derby: exercise riders are often black or female. Why aren't the jockeys?
---
Jumps: Zanjabeel wins G1 Iroquois Steeplechase
---
Rival trainers Baffert and Lukas share a strong friendship
---
Jock Watch: Na Somsanith, 50, wins first race since 2014, "There are a lot of reasons I decided to come back."
---
American Pharoah: From a Grand Slam champ to a grand sire in the making
---
Presque Isle Downs horse racing kicks back up Mon through Thurs
---
2017 BC FM Turf winner Wuheida retired
---
The Pact: Garret Gomez's greatest legacy/Part 1
---
Yavapai Downs approved for temporary three-year permit
---
International: Aidan O'Brien outlines plans for stable stars
---
How does Justify compare to American Pharoah?
---
Brit TV racing broadcast wins BAFTA - their equivalent of an Emmy Award
---
First round of classics dominated by proven sires
---
Kansas: Lawmakers make case for dog and horse racing
---
3YO Watch: Blended Citizen to target Belmont Stakes after Peter Pan victory
---
Trainer Watch: Jorge Navarro ties Monmouth single-day win-mark with five wins on Sunday
---
Winx #1, Justify #4 on latest 'World's Best Racehorse Rankings'
---
Complete list: 'World's Best Racehorse Rankings'
---
Monmouth continues restrictions on shipping to Suffolk... Horses stabled at Monmouth are not allowed to return if they run at Suffolk Downs
---
Breeders' Cup schedule revamp: all juvenile races set for 'Future Stars Friday'
---
Mike Smith suspended, Preakness mount not affected
---
Daily handle up 35% at Gulfstream
---
Jockeys undergo more concussion tests as brain injury concerns increase
---
ARCI board approves latest revisions to its Model Rules of Racing, including protocol for when riders sustain concussions
---
Are we about to hail Triple Crown champions on both sides of the Atlantic?
---
Colonial Downs' revival faces challenging road
---
Champ World Approval among 237 nominated to Preakness day stakes
---
Australia: Life bans as Racing Victoria comes down hard on doping ring
---
TDN Q and A: Bob Baffert
---
Simon: Just how good is Kentucky Derby winner Justify? The answer is more complicated than it appears
---
Equibase releases revised Kentucky Derby chart
---
Powell: Justify was good value... Saxon Warrior a Triple Crown threat for Coolmore
---
Australian runner bound for Saratoga
---
Nineteenth-century racehorse Preakness and trainer William Lakeland elected to the Hall of Fame by Historic Review Committee
---
Suffolk increases purses 15%
---
International: Brit racing entities agree to March and November breaks and earlier end to night racing to prevent jockey burnout
---
Brit racetrack brawl highlights danger of tracks chasing drink-fuelled profits... On social media and internet forums, racecourses stand accused of encouraging a booze culture on their big day
---
Jock Watch: Mario Pino to shift tack to Delaware for 2018
---
Powell: Reviewing the 2018 Kentucky Derby Future Wager pools
---
Idaho: Horse racing park spent $1.3mil on 'instant racing' initiative
---
How Churchill Downs CEO stopped sale of Kentucky Derby: Activist investor wanted Churchill to sell off Ky Derby for $2bil... Thwarted by sale of subsidiary and subsequent purchases with the cash
---
Hayward: Coordinating post times across America would be worth millions
---
CNBC: Here's exactly what it was like to spend a full day at the Kentucky Derby - starting as a newbie and leaving as a fan
---
Self-made Dallas billionaire owns the historic Kentucky Derby winning horse... The story of Kenny Troutt and Justify
---
Ontario racing signs long-term funding agreement
---
Gronkowski set to join Chad Brown after 'shock' departure from Jeremy Noseda
---
Homeowners near Churchill Downs say renting their yards for parking was 'the worst' this year
---
VIDEO: Churchill Downs to review parking plan for next year
---
Virginia: New Kent celebrates return of horse racing at Colonial Downs
---
Colonial Downs reopening could bring jobs, money to New Kent
---
PBS' 'Antiques Roadshow' heads to Churchill Downs for its 2018 tour
---
Idaho: Group forms to oppose historic horse racing initiative
---
How Churchill Downs wins a sure bet on property taxes
---
New England Hall of Famer Charlie Assimakopoulos passes away
---
Ghostzapper's big Oaks/Derby weekend
---
Jeannine Edwards to be honored by Maryland Jockey Club
---
\
Sat results: Nootka Sound braves elements in going gate-to-wire to win off-turf G3 $100K Soaring Softly
---
---
Jockey Club Racecourses and Arena both eyeing takeover of crisis-hit Musselburgh
---
MISCELLANEOUS INDEX:
Where we put things that don't fit into any of the other index categories
---
Track visit/reviews
---
THE FANS SPEAK:
Where we occasionally search the web to explore various discussions and topics
---
OPINION:
equidaily.com's occasional thoughts on various topics regarding the horse racing game

---
equidaily.com's Coast-to-coast
---
Saratoga's Best Bets
---
Click here to e-mail any questions, comments, or suggestions to equidaily.com
---
AQUEDUCT, Jamaica, NY
ARAPAHOE PARK, Aurora, CO
ARLINGTON PARK, Arlington Heights, IL
ASSINIBOIA DOWNS, Winnipeg, Manitoba
BELMONT, Elmont, NY
BELTERRA PARK, Cincinnati, OH
BEULAH PARK, Grove City, OH
CALDER [GPW}, Miami, FL
CALIFORNIA FAIRS, CA
CANTERBURY PARK, Shakopee, MN
CHARLES TOWN, Charles Town, WV
CHURCHILL DOWNS, Louisville, KY
COLONIAL DOWNS, New Kent, VA
DELAWARE PARK, Wilmington, DE
DEL MAR, Del Mar, CA
DELTA DOWNS, Vinton, LA
DOWNS AT ALBUQUERQUE, Albuquerque, NM
ELLIS PARK, Henderson, KY
EMERALD DOWNS, Auburn, WA
EVANGELINE DOWNS, Opelousas, LA
FAIR GROUNDS, New Orleans, LA
FAIR MEADOWS, Tulsa, OK
FAIRMOUNT PARK, Collinsville, IL
FAIRPLEX, Pomona, CA
FINGER LAKES, Farmington, NY
FORT ERIE, Fort Erie, Ontario
GOLDEN GATE, Albany, CA
GREAT LAKES DOWNS, Muskegon, MI
GULFSTREAM PARK, Hallandale, FL
GULFSTREAM PARK WEST, Miami, FL
HASTINGS PARK, Vancouver, BC
HIALEAH PARK, Hialeah, FL
HAWTHORNE RACE COURSE, Cicero, IL
HOLLYWOOD PARK, Inglewood, CA
HOOSIER PARK, Anderson, IN
INDIANA GRAND, Shelbyville, IN
KEENELAND, Lexington, KY
KENTUCKY DOWNS, Franklin, KY
LAUREL PARK, Laurel, MD
LONE STAR PARK, Grand Prairie, TX
LOUISIANA DOWNS, Bossier City, LA
Los Alamitos, Los Alamitos, CA
MAHONING VALLEY, Youngstown, OH
MARQUIS DOWNS, Saskatoon, Saskatchewan
MEADOWLANDS, E Rutherford, NJ
MONMOUTH PARK, Oceanport, NJ
MOUNTAINEER, Chester, WV
NORTHLANDS PARK, Edmonton, Alberta
OAKLAWN PARK, Hot Springs, AR
PENN NATIONAL, Grantville, PA
PARX, Bensalem, PA
PIMLICO, Baltimore, MD
PINNACLE RACE COURSE, New Boston, MI
PORTLAND MEADOWS, Portland, OR
PRAIRIE MEADOWS, Des Moines, IA
PRESQUE ISLE DOWNS, Erie, PA
REMINGTON PARK, Oklahoma City, OK
RETAMA PARK, San Antonio, TX
RIVER DOWNS, Cincinnati, OH
ROCKINGHAM PARK, Salem, NH
RUIDOSO DOWNS, Ruidoso Downs, NM
SAM HOUSTON, Houston, TX
SANTA ANITA, Arcadia, CA
SARATOGA, Saratoga Springs, NY
STAMPEDE PARK, Calgary, Alberta
SUFFOLK DOWNS, Boston, MA
SUNLAND PARK, Sunland Park, NM
SUNRAY PARK, Farmington, NM
TAMPA BAY DOWNS, Tampa, FL
THISTLEDOWN, Cleveland, OH
TURF PARADISE, Phoenix, AZ
TURFWAY PARK, Florence, KY
WILL ROGERS DOWNS, Claremore, Oklahoma
WOODBINE, Rexdale, Ontario
WOODLANDS, Kansas City, KS
YAVAPAI DOWNS, Prescott Valley, AZ
ZIA PARK, Hobbs, NM

---


Note: Pages on this site are labelled with the equidaily.com logo. Some links lead to pages at other sites. equidaily.com is responsible only for the pages on this site. equidaily.com assumes no responsibility for errors or omissions. Always check with official sources to verify info.

---
Copyright 2018 equidaily.com

---