Santa Anita news/notes
---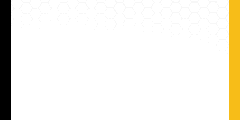 ---
>>> Reflections on Golden Rose Day
---
Current forecasts for N American tracks
---
Racetrack abbreviation codes
---
[AUS] FOXSPORTS.AU
[AUS] RACING AND SPORTS
[AUS] SMH.COM.AU
[AUS/NZ] THOROUGHBRED NEWS
[AUS] VIRTUAL FORM GUIDE
[ASIA] S CHINA MORNING POST
AMERICA'S BEST RACING
BALTIMORE SUN
BLOOD HORSE
BRISNET.COM NEWS
CBS.SPORTSLINE
CHICAGO SUN-TIMES
DAILY RACING FORM
ESPN
FOX SPORTS
FRANCE GALOP
[JAPAN] HORSERACING IN JAPAN
HorseRaceInsider.com
KENTUCKY.COM
LA TIMES
LOUISVILLE COURIER JOURNAL
MIAMI HERALD
MSNBC
NY DAILY NEWS
NY POST
NY TIMES
THE RACING BIZ [Mid-Atlantic region]
SEATTLE TIMES
SIGNONSANDIEGO.COM
SINGAPORE TURF CLUB
SOUTH AFRICAN HORSERACING
THISISHORSERACING.COM
THOROUGHBRED DAILY NEWS
ThoroughbredRacing.com
TIMES PICAYUNE
TWINSPIRES NEWS
[U.K.] BBC
[U.K.] GUARDIAN
[U.K.] RACING POST
[U.K.] SPORTINGLIFE.COM
[U.K.] TELEGRAPH
[U.K.] TIMES
USRacing NEWS
USA TODAY
WASHINGTON POST

Tiz the Law to skip Preakness and point for Breeders' Cup Classic
---
British racing was left reeling on Tuesday following the devastating news that crowds are unlikely to return for six months
---
Fravel: Preakness a 'shot in the arm' for Md racing
---
Beyer: "Triple Crown could use some tweaking"
---
Road to 2020 Breeders' Cup: Three heating up, three cooling down for Sept 22
---
Road to the Breeders' Cup: Crucial prep weekend at Santa Anita
---
Hovdey: September racing in California just ain't what it used to be
---
Santa Anita's revised Autumn Meet opener set for Fri 9/25
---
It's Little Brown Jug Week, and we do care
---
The Week in Review: After guilty pleas, will more trainers be charged?
---
NY harness trainer suspended 20 years for blood doping
---
Keeneland announces new partner, new plans for facilities in Corbin, Williamsburg
---
Recognize risks, reap rewards a the track
---
Prominent NY jocks to serve suspensions during first part of BEL meet
---
Nebraska Supreme Court rules on horse racing pay dispute
---
Nebraska Racing Commission warned bill could potentially harm state's racetracks
---
Why fixed-odds gambling is good for the horse racing industry
---
Indiana Grand stewards warn Jimenez for Sept 15 ride for not actively urging his mount
---
Whoops! Aussie jock cops 20-day ban after stews take exception to early lead and fade... "...as aggressive as I've seen you on a horse out of the gates."
---
SoCal trainer Matt Chew leaving behind training for other career rewards
---
SoCal trainer Jack Carava to become jock's agent
---
Black men in horse racing industry honored in Lexington
---
Jock Watch: Nakia Lee Ramirez - East Idaho native lives out her horse-racing dreams
---
Wyoming: Investigation shows local horse racing accidents were isolated incidents
---
Starship Jubilee: A lady and a champ wins Woodbine Mile
---
Native Dancer: the story of an outstanding horse who became a staple of the breed
---
G1 Vanderbilt winner Volatile injured... Retired to Three Chimneys
---
California's more restrictive whip regulations to go into effect Oct 1
---
Apprentice Charlie Marquez comes to Belmont Park, with Cordero as agent
---
Will Authentic add second classic win in Preakness?
---
Tiz the Law's Preakness status still undecided
---
Woodbine's Jim Lawson: Racing must not be just another wagering commodity
---
TD Houghton becomes 20th jockey to win 6,000 races... According to Equibase statistics, just five active riders have won more races
---
No spectators, but the Queen's Plate still generates a huge betting handle
---
Maximum Security retains top rating in BC Classic ranks
---
Fuggedaboutit: How unlearning makes you a better handicapper
---
Winning edge: Use Saratoga trends to cash in at Belmont
---
No fans for fall meet at Keeneland due to COVID-19
---
Workouts canceled at Santa Anita Tuesday due to air quality
---
History: Fabulous Forego - superstar of the handicap division
---
NY Post sports-media columnist give shout-out to racing analyst/retired jock Richard Migliore (under "what-if')
---
Former Zayat financial advisor among creditors trying to 'force' stable's bankruptcy
---
Jock Watch/international: Nine-time Irish champ jock Pat Smullen has died aged 43, just over a year after retiring from racing as he had treatment for pancreatic cancer
---
3YO Watch: Honor AP settles in at Lane's End
---
International: Sha Tin set for racegoers to return
---
Jock Watch/international: The meteoric rise of Hollie Doyle: is she set to become the world's #1 female rider?
---
Book 1 finishes with a flurry at Keeneland September
---
Del Mar increases Fall Meet purses, 'ship and win' bonus
---
International: Horse that tested positive for cocaine finally disqualified and Noseda fined... Final footnote in career of ex-trainer... Colt tested positive after winning race in 2018
---
---
>>> Belmont news and stakes results
---
---
>>> The 30 greatest Arcs ever
---
MISCELLANEOUS INDEX:
Where we put things that don't fit into any of the other index categories
---
Track visit/reviews
---
THE FANS SPEAK:
Where we occasionally search the web to explore various discussions and topics
---
OPINION:
equidaily.com's occasional thoughts on various topics regarding the horse racing game

---
equidaily.com's Coast-to-coast
---
Saratoga's Best Bets
---
Click here to e-mail any questions, comments, or suggestions to equidaily.com
---
AQUEDUCT, Jamaica, NY
ARAPAHOE PARK, Aurora, CO
ARLINGTON PARK, Arlington Heights, IL
ASSINIBOIA DOWNS, Winnipeg, Manitoba
BELMONT, Elmont, NY
BELTERRA PARK, Cincinnati, OH
BEULAH PARK, Grove City, OH
CALDER [GPW}, Miami, FL
CALIFORNIA FAIRS, CA
CANTERBURY PARK, Shakopee, MN
CHARLES TOWN, Charles Town, WV
CHURCHILL DOWNS, Louisville, KY
COLONIAL DOWNS, New Kent, VA
DELAWARE PARK, Wilmington, DE
DEL MAR, Del Mar, CA
DELTA DOWNS, Vinton, LA
DOWNS AT ALBUQUERQUE, Albuquerque, NM
ELLIS PARK, Henderson, KY
EMERALD DOWNS, Auburn, WA
EVANGELINE DOWNS, Opelousas, LA
FAIR GROUNDS, New Orleans, LA
FAIR MEADOWS, Tulsa, OK
FAIRMOUNT PARK, Collinsville, IL
FAIRPLEX, Pomona, CA
FINGER LAKES, Farmington, NY
FORT ERIE, Fort Erie, Ontario
GOLDEN GATE, Albany, CA
GREAT LAKES DOWNS, Muskegon, MI
GULFSTREAM PARK, Hallandale, FL
GULFSTREAM PARK WEST, Miami, FL
HASTINGS PARK, Vancouver, BC
HIALEAH PARK, Hialeah, FL
HAWTHORNE RACE COURSE, Cicero, IL
HOLLYWOOD PARK, Inglewood, CA
HOOSIER PARK, Anderson, IN
INDIANA GRAND, Shelbyville, IN
KEENELAND, Lexington, KY
KENTUCKY DOWNS, Franklin, KY
LAUREL PARK, Laurel, MD
LONE STAR PARK, Grand Prairie, TX
LOUISIANA DOWNS, Bossier City, LA
Los Alamitos, Los Alamitos, CA
MAHONING VALLEY, Youngstown, OH
MARQUIS DOWNS, Saskatoon, Saskatchewan
MEADOWLANDS, E Rutherford, NJ
MONMOUTH PARK, Oceanport, NJ
MOUNTAINEER, Chester, WV
NORTHLANDS PARK, Edmonton, Alberta
OAKLAWN PARK, Hot Springs, AR
PENN NATIONAL, Grantville, PA
PARX, Bensalem, PA
PIMLICO, Baltimore, MD
PINNACLE RACE COURSE, New Boston, MI
PORTLAND MEADOWS, Portland, OR
PRAIRIE MEADOWS, Des Moines, IA
PRESQUE ISLE DOWNS, Erie, PA
REMINGTON PARK, Oklahoma City, OK
RETAMA PARK, San Antonio, TX
RIVER DOWNS, Cincinnati, OH
ROCKINGHAM PARK, Salem, NH
RUIDOSO DOWNS, Ruidoso Downs, NM
SAM HOUSTON, Houston, TX
SANTA ANITA, Arcadia, CA
SARATOGA, Saratoga Springs, NY
STAMPEDE PARK, Calgary, Alberta
SUFFOLK DOWNS, Boston, MA
SUNLAND PARK, Sunland Park, NM
SUNRAY PARK, Farmington, NM
TAMPA BAY DOWNS, Tampa, FL
THISTLEDOWN, Cleveland, OH
TURF PARADISE, Phoenix, AZ
TURFWAY PARK, Florence, KY
WILL ROGERS DOWNS, Claremore, Oklahoma
WOODBINE, Rexdale, Ontario
WOODLANDS, Kansas City, KS
YAVAPAI DOWNS, Prescott Valley, AZ
ZIA PARK, Hobbs, NM

---


Note: Pages on this site are labelled with the equidaily.com logo. Some links lead to pages at other sites. equidaily.com is responsible only for the pages on this site. equidaily.com assumes no responsibility for errors or omissions. Always check with official sources to verify info.

---
Copyright 2020 equidaily.com

---