Sat 10/14 preview: Nine set for $100K Calif Distaff Hcp
---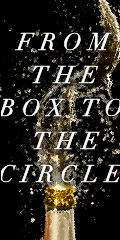 ---
Second shipment of international runners have set off for Melbourne
Sat 10/7 results: Winx celebrates 21st in style at Flemington

---
Current forecasts for N American tracks
---
Racetrack abbreviation codes
---
[AUS] FOXSPORTS.AU
[AUS] RACING AND SPORTS
[AUS] SMH.COM.AU
[AUS/NZ] THOROUGHBRED NEWS
[AUS] VIRTUAL FORM GUIDE
[ASIA] S CHINA MORNING POST
BALTIMORE SUN
BLOOD HORSE
CBS.SPORTSLINE
CHICAGO SUN-TIMES
DAILY RACING FORM
ESPN
FOX SPORTS
FRANCE GALOP
[JAPAN] HORSERACING IN JAPAN
KENTUCKY.COM
LA TIMES
LOUISVILLE COURIER JOURNAL
MIAMI HERALD
MSNBC
NY DAILY NEWS
NY POST
NY TIMES
THE RACING BIZ [Mid-Atlantic region]
SEATTLE TIMES
SIGNONSANDIEGO.COM
SINGAPORE TURF CLUB
SOUTH AFRICAN HORSERACING
THISISHORSERACING.COM
ThoroughbredRacing.com
TIMES PICAYUNE
[U.K.] BBC
[U.K.] GUARDIAN
[U.K.] RACING POST
[U.K.] SPORTINGLIFE.COM
[U.K.] TELEGRAPH
[U.K.] TIMES
USA TODAY
WASHINGTON POST

Controversial former prominent owner Michael Gill liable for whooping penalty in New Hampshire in defamation case ... Jury awards defendants $274.5mil
---
US handle up nearly 4 percent in third quarter
---
Look how far ahead Enable is in the race to be Cartier Horse of the Year
---
NYRA: Extensive renovation of main track, installation of second turf course at Aqueduct matches association's 'commitment to year-round racing'
---
Jockeys' Guild stops short of supporting HRIA... Guild likes overall goal but has concerns with Horse Racing Integrity Act of 2017
---
Vegas odds: 2018 Ky Derby
---
Trainer Watch: SoCal-based Mick Ruis is a rising star with a stable of talented t-breds that includes the early favorite in next year's Ky Derby
---
Brit racing exec speaks of attracting new, younger fans, "Youngsters want cocktails and funky food and to dance afterwards ... In the last few years we have become the fifth-biggest rock promoter in the UK..."
---
Scully: The first of two final rounds of Breeders' Cup prep races is in the books and here are some of my thoughts on the action...
---
Gulfstream caters to Spanish-speaking crowd
---
Average daily handle up at Downs at Albuquerque
---
Change in IRS tax withholding rules a change for the bettor
---
Agony of defeat: Brit jockey snatches defeat from jaws of victory - falling off just short of finish line and a sure win [VIDEO]
---
Adena Springs to sell Paris, Ky farm
---
DW Lukas moves racing collection to Derby Museum, "It covered my whole basement and my whole house, so I think it was time to move it."
---
Chicago racing resumes with increased purses
---
Trainer Watch: Navarro agrees not to enter horses at Delaware meet
---
Charles and Susan Chu recognized as New Owner of the Year
---
NBC team recalls 1984's initial BC broadcast, "My first thought was, 'Oh my gawd, how are we going to fill four hours?' " said producer John Gonzalez, "Halfway through, it was, 'Oh my gosh, how are we going to get all of this in?' "
---
Champion Judy the Beauty thriving as broodmare
---
Meadowlands all-turf cards expand to eight races per day
---
Delaware Park Owners' Day celebrates industry's economic impact
---
International Federation of Horseracing Authorities approves model rule regarding interference
---
The top racing related search terms by Australians last year across all devices were...
---
AUS: Winx settles into Melbourne... Will attempt to extend win streak to 21 with victory in G1 Turnbull at Flemington
---
Sun results/international: Dettori wins record 5th Arc as Enable caps brilliant season
---
NTRA prez op-ed: Horse racing wins! And here's how we all did it
---
International: Freddie Head carries on the family horse racing business
---
How's life now for legendary Arc dual runner-up Orfevre?
---
Enable: No decision yet on 4YO career following Arc success
---
Why there's uncertainty in the air over plans for the Pegasus
---
World rankings: what has happened to the top tens of a year ago?
---
The down side: Jock dies in accident during race at Will Rogers Downs
---
Former Breeders' Cup horse pulled up at Idaho Fair
---
Horseracing wins As Treasury/IRS issue updated tax rules
---
Bet-takers scramble to implement tax relief for horseplayers
---
Keeneland Sept ends with highest gross since 2008
---
Ky comment: Instant Racing expansion will be a bust - pie-in-the-sky promises, economic bad bet
---
Haskin: American Pharoah, Arrogate, West Coast... "... the torch Bob Baffert's horses have passed the last two years has been more like an inferno."
---
Jerardi: Bob Baffert wins hearts, minds and Pennsylvania Derby
---
Robo-horse: Vegas sports book looking to add virtual horse racing to keep the place humming on traditionally slow weekday nights, "I am looking for ideas in this place at night. By 10 p.m., this place will slow down a bit, so I would like to have another form of entertainment going on here."
---
Hong Kong's quirky cult favorite Pakistan Star returns to the track - after refusing to run in his last race
---
Exercise-related fatalities: why they're rising and what's being done about it
---
Clancy: Remembering a Saratoga summer sharing a rental with Penny Chenery
---
History: Sham was riding high - until Secretariat came along
---
VIDEO/CNN: Racing in Ireland - how being a nation of equine lovers has made it one of the most prominent players in the world of horse racing
---
History: Miss Grillo - the mare whose spectacular victory puts even Secretariat in the shade
---
UK: Britain's Jockey Club offers 1 million pound Triple Crown bonus
---
Brit officials hit co-owners (not trainer) with 'token' fine after horse tested for CO2... Rule change considered
---
...Official ruling: Owners "rather than the Registered Keeper/Trainer are deemed to be the 'Responsible Persons' for the horse."
---
Comment: Needless 50p owners fine another damaging blow to BHA's reputation
---
Australian trainer Ciaron Maher gets suspension and stiff fine after stews deem he should have known about the involvement of a notorious criminal in the ownership of five horses in his stable
---
Big boost for 2018 Dubai World Cup Carnival... Singspiel Stakes and Dubawi Stakes move up to G3 level, Meydan Sprint to G2
---
Photo gallery/international: Horse racing in Libya
---
W Va surgeon riding high in horse racing world... "My big dream would be to be in the winner's circle on the first Saturday in May. It can happen."
---
Paul Schosberg dies at 79... Breeder, two-term president of NYTB, dies Sept 25
---
Bookshelf: 'Bones: Brothers, Horses, Cartels, and the Borderland Dream' By Joe Tone
---
Former NYRA clocker gets 10-year ban
---
Efforts mobilizing to help horses in Puerto Rico in wake of Maria
---
Hurricane Maria impacts NY racing families... Industry has strong ties to Puerto Rico
---
Irap has surgery on injured leg
---
Prognosis positive for Coal Front following surgery
---
Laurel: Amended schedule for final three months of year adds two days
---
Arlington handle up from last year, but offers little reason to celebrate
---
Illinois Racing Board awards 2018 racing dates
---
Haskin: "Doesn't anyone run in [Derby] preps anymore? ... before we embrace this method, let's take into consideration that it might be detrimental in the long run."
---
Baffert sees 'big improvements' in Arrogate
---
Bob Baffert bringing favorites and himself for big races at Parx
---
Weekend preview: Abel Tasman heads to Cotillion... Ky Oaks winner chases fourth straight G1
---
Thurs preview/sulky side: Brian Brown-trained pair favored in Little Brown Jug
---
The huge challenges facing TVG as it seeks to keep spreading the racing word across America
---
Oz: Winx makes it 20 straight wins with Randwick triumph
---
VIDEO: Winx scores 20th win in a row
---
Churchill and Keeneland announce historic partnership to propose construction of two new racing facilities in Kentucky
---
BUT - Kentucky commission head rejects Churchill-Keeneland proposal
---
CNET: How horse racing bets on science, and wins... From CNET Magazine: Some trainers and breeders think tech can give them better odds at finding a winning racehorse. Not everyone agrees
---
Wagering at Kentucky Downs set new record in 2017, increasing 34 percent to over $30mil
---
Canterbury ends live racing season with slight uptick in dollars wagered
---
CNN: Why horse racing in Ireland is a multi-billion-dollar industry
---
Trainer Dale Romans earns 700th win at Churchill Downs
---
Blueblood 2YO Frankel/Vodka colt breaks maiden in Japan
---
LA Daily News: Gun Runner coming on as Horse of the Year candidate
---
World Approval cracks NTRA Top Thoroughbred Poll
---
The mystery of why World Approval has failed to impress the oddsmakers
---
Apprentice Watch: Melissa Zajac becomes first apprentice jockey in Michigan ever to win a share of the thoroughbred riding title
---
From Zenyatta to Black Caviar to mission impossible in Minnesota: a deliciously entertaining racing journey
---
Smaller venues/Nebraska: Officials at Atokad Park pleasecd with attendance at one-day three-race meet: "The turnout actually is really impressive."
---
Pegasus World Cup, Florida Derby top $28.6mil stakes schedule at Gulfstream meet
---
Keeneland: Trainers flock to Sept Sale in search of stars
---
Jockeys Carrasco, Ferrer seriously injured in five-horse spill at Delaware on Thurs
---
Monmouth closes with attendance, handle gains
---
Kentucky Downs sets handle records
---
Inaugural Fasig-Tipton Turf Showcase displays selective market
---
Klarman, Lawrence, WinStar Farm honored with TOBA awards
---
$1mil Delta Jackpot canceled for 2017... Reaction to impact of Hurricane Harvey
---
Gulfstream mostly unscathed by hurricane... Racing unlikely until Sat
---
Horses return to training at Gulfstream Park
---
New York horsemen help horses impacted by Harvey
---
Stewards and uniformity - a closer look
---
Trainer Navarro, owner Gindi fined for taunting incident caught on video... Owner, trainer sanctioned by MTH stews for conduct 'extremely detrimental to racing'
---
Indiana would deny Navarro license
---
Trainer Juan Vazquez gets 30 days for steroid violation at Suffolk Downs
---
Korean Racing Authority continues the push to internationalize its industry
---
International: Japanese runners Graceful Leap, London Town triumph in Korea Sprint, Cup... US runners for Rice, McPeek, 3rd and 4th
---
Apprentice Watch: Johan Rosado wins with first mount ... Beats father
---
Sports betting: Las Vegas bookmakers are on the same side as the NCAA and major pro sports leagues when it comes to wanting to protect the integrity of the games
---
Atokad Park triples racing schedule! Three races this year! ""That was probably one of the only things people commented on; they had a great time last year - lot's of excitement - but they wished it was more than one race."
---
ESPNs Kirk Herbstreit enjoying the ride owning a talented 2YO
---
Breeding: Treasure Beach - The son of Galileo who has made a flying start to his US stud career
---
Teacher/racing scribe Genaro relates a summer at Saratoga after a battle with cancer: "Being in Saratoga felt like victory."
---
Lacey Guadet: Trainer shares personal story of Dad in decline
---
Announcer Mirahmadi gets clean bill of health
---
Sat results: Mr Misunderstood rolls to $200K Super Derby win at La Downs
---
Arlington-Washington Futurity Day recap: A day of firsts
---
Weekend preview: Deauville, Mondialiste spearhead European team for Woodbine Mile... Hawkbill the class of Northern Dancer Turf
---
Missing Tepin could be made a whole lot easier for Mark Casse next weekend
---
Weekend preview: Plentiful noms for De Francis, supporting stakes
---
Stakes results and previews
Sat 10/14 preview: New York, New York Pick 4 offered

---
---
Dettori delighted Enable to stay in training
---
MISCELLANEOUS INDEX:
Where we put things that don't fit into any of the other index categories
---
Track visit/reviews
---
THE FANS SPEAK:
Where we occasionally search the web to explore various discussions and topics
---
OPINION:
equidaily.com's occasional thoughts on various topics regarding the horse racing game

---
equidaily.com's Coast-to-coast
---
Saratoga's Best Bets
---
Click here to e-mail any questions, comments, or suggestions to equidaily.com
---
AQUEDUCT, Jamaica, NY
ARAPAHOE PARK, Aurora, CO
ARLINGTON PARK, Arlington Heights, IL
ASSINIBOIA DOWNS, Winnipeg, Manitoba
BELMONT, Elmont, NY
BELTERRA PARK, Cincinnati, OH
BEULAH PARK, Grove City, OH
CALDER, Miami, FL
CALIFORNIA FAIRS, CA
CANTERBURY PARK, Shakopee, MN
CHARLES TOWN, Charles Town, WV
CHURCHILL DOWNS, Louisville, KY
COLONIAL DOWNS, New Kent, VA
DELAWARE PARK, Wilmington, DE
DEL MAR, Del Mar, CA
DELTA DOWNS, Vinton, LA
DOWNS AT ALBUQUERQUE, Albuquerque, NM
ELLIS PARK, Henderson, KY
EMERALD DOWNS, Auburn, WA
EVANGELINE DOWNS, Opelousas, LA
FAIR GROUNDS, New Orleans, LA
FAIR MEADOWS, Tulsa, OK
FAIRMOUNT PARK, Collinsville, IL
FAIRPLEX, Pomona, CA
FINGER LAKES, Farmington, NY
FORT ERIE, Fort Erie, Ontario
GOLDEN GATE, Albany, CA
GREAT LAKES DOWNS, Muskegon, MI
GULFSTREAM PARK, Hallandale, FL
HASTINGS PARK, Vancouver, BC
HIALEAH PARK, Hialeah, FL
HAWTHORNE RACE COURSE, Cicero, IL
HOLLYWOOD PARK, Inglewood, CA
HOOSIER PARK, Anderson, IN
INDIANA DOWNS, Shelbyville, IN
KEENELAND, Lexington, KY
KENTUCKY DOWNS, Franklin, KY
LAUREL PARK, Laurel, MD
LONE STAR PARK, Grand Prairie, TX
LOUISIANA DOWNS, Bossier City, LA
Los Alamitos, Los Alamitos, CA
MAHONING VALLEY, Youngstown, OH
MARQUIS DOWNS, Saskatoon, Saskatchewan
MEADOWLANDS, E Rutherford, NJ
MONMOUTH PARK, Oceanport, NJ
MOUNTAINEER, Chester, WV
NORTHLANDS PARK, Edmonton, Alberta
OAKLAWN PARK, Hot Springs, AR
PENN NATIONAL, Grantville, PA
PARX, Bensalem, PA
PIMLICO, Baltimore, MD
PINNACLE RACE COURSE, New Boston, MI
PORTLAND MEADOWS, Portland, OR
PRAIRIE MEADOWS, Des Moines, IA
PRESQUE ISLE DOWNS, Erie, PA
REMINGTON PARK, Oklahoma City, OK
RETAMA PARK, San Antonio, TX
RIVER DOWNS, Cincinnati, OH
ROCKINGHAM PARK, Salem, NH
RUIDOSO DOWNS, Ruidoso Downs, NM
SAM HOUSTON, Houston, TX
SANTA ANITA, Arcadia, CA
SARATOGA, Saratoga Springs, NY
STAMPEDE PARK, Calgary, Alberta
SUFFOLK DOWNS, Boston, MA
SUNLAND PARK, Sunland Park, NM
SUNRAY PARK, Farmington, NM
TAMPA BAY DOWNS, Tampa, FL
THISTLEDOWN, Cleveland, OH
TURF PARADISE, Phoenix, AZ
TURFWAY PARK, Florence, KY
WILL ROGERS DOWNS, Claremore, Oklahoma
WOODBINE, Rexdale, Ontario
WOODLANDS, Kansas City, KS
YAVAPAI DOWNS, Prescott Valley, AZ
ZIA PARK, Hobbs, NM

---


Note: Pages on this site are labelled with the equidaily.com logo. Some links lead to pages at other sites. equidaily.com is responsible only for the pages on this site. equidaily.com assumes no responsibility for errors or omissions. Always check with official sources to verify info.

---
Copyright 2016 equidaily.com

---