Sat results: Accelerate dominates G1 $1mil PacClassic by record margin
Sun results: Catapult wins G2 $200K Del Mar Mile
Sat results: Fatale Bere upsets in G1 $300K Del Mar Oaks
Sat results: Fashion Business makes early move to take G2 $250K Del Mar Hcp

---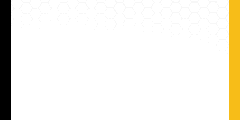 ---
Sat results: Unstoppable Winx goes pass Black Caviar with 26th consecutive win - takes G1 Winx at Royal Randwick
---
Current forecasts for N American tracks
---
Racetrack abbreviation codes
---
[AUS] FOXSPORTS.AU
[AUS] RACING AND SPORTS
[AUS] SMH.COM.AU
[AUS/NZ] THOROUGHBRED NEWS
[AUS] VIRTUAL FORM GUIDE
[ASIA] S CHINA MORNING POST
BALTIMORE SUN
BLOOD HORSE
CBS.SPORTSLINE
CHICAGO SUN-TIMES
DAILY RACING FORM
ESPN
FOX SPORTS
FRANCE GALOP
[JAPAN] HORSERACING IN JAPAN
KENTUCKY.COM
LA TIMES
LOUISVILLE COURIER JOURNAL
MIAMI HERALD
MSNBC
NY DAILY NEWS
NY POST
NY TIMES
THE RACING BIZ [Mid-Atlantic region]
SEATTLE TIMES
SIGNONSANDIEGO.COM
SINGAPORE TURF CLUB
SOUTH AFRICAN HORSERACING
THISISHORSERACING.COM
ThoroughbredRacing.com
TIMES PICAYUNE
[U.K.] BBC
[U.K.] GUARDIAN
[U.K.] RACING POST
[U.K.] SPORTINGLIFE.COM
[U.K.] TELEGRAPH
[U.K.] TIMES
USA TODAY
WASHINGTON POST

Mark Johnston: Trainer equals all-time British record for winners
---
Journeyman rider Luis Rivera, Jr wins first race as a trainer in Monmouth Park's Sat opener
---
Mendelssohn heading stateside again as O'Brien targets Travers
---
Eng: Grow horse racing's fanbase By promoting superstar fillies
---
No whip: Brit racing's planned team event to allow hands and heels only
---
Jock Watch: Luis Saez storms the Spa
---
Fri: Good Magic Leads Travers Workers
---
Future Breeders' Cup host sites to be announced... Santa Anita, Keeneland, Del Mar all have scheduled press conferences for Aug 17
---
Baffert points to family, Nogales ranch as roots to horse racing success
---
Pacific Classic entry Dr. Dorr is last thread in Jack Klugman's racing legacy
---
LA Times: Del Mar's Pacific Classic is short on star power this year
---
Santa Anita names stakes after American Pharoah
---
Parx Racing owner approved to offer online gaming
---
Oz: Part-owner Peter Tighe speaks on Winx's race with history
---
NH: Family will continue Hinsdale OTB after owner's death - but state law requiring live racing puts future in doubt
---
Sports wagering has Monmouth, Delaware optimistic
---
New trainers find tough sledding at Del Mar
---
Brit racetrack unveils 22-stall starting gate
---
History: When the plight of New York's racing industry brought fears for the survival of Saratoga
---
Simon: Defining class in racehorses
---
Clancy remembers Saratoga fan favorite Fourstardave
---
Two more days of racing added at Suffolk Downs
---
Hall of Famer Lava Man is workhorse in trainer O'Neill's stable
---
Horse racing days may be numbered at Portland Meadows
---
VIDEO: David Cassidy honored at Saratoga with tribute concert
---
Haskin: Summers made Biscuits from scratch
---
Idaho: Proposition 1 to decide future of horse racing
---
UPI: Weekend stakes recaps
---
NBC News: Sports betting is now legal in several states. Many others are watching from the sidelines
---
Aussie star Winx set to pass Black Caviar's 25 consecutive wins record in Sat's G1 Winx Stakes
---
Behind the scenes: Cynthia Smith, Delaware's second female steward, thriving in new role
---
Fasig-Tipton's New York-Bred Sale soars to record level
---
Into Mischief, Malibu Moon lead NY-Bred Sale sire ranks
---
Pioneerof the Nile colt sets NY-Bred Sale record
---
International: Alpha Centauri best Irish 3YO filly since Ridgewood Pearl
---
Owner profile: Michael Dubb's long road to the top
---
VIDEO: Meet racing's Wonder Woman: Wonder Gadot
---
Jockeys in the world rankings: Buick, Crowley and the Ortiz brothers to the fore
---
History: The day the horses in the first charged down the track - straight at a line of soldiers with bayonets
---
UK: Medication a hot topic - worrying evidence was heard last week about medication practices that apparently persisted for years at one stable
---
Behind the scenes: Whether it's home or a summer home the NYRA guest services staff is here to help
---
61YO Japanese jockey notches victory #7152 to set new national record... "The ideal riding style, one which keeps me stuck to the horse's back, is beyond me now."
---
Virginia non-profit requests looser horse-racing regs
---
Jockey Club 2019 foal crop projection matches 2018
---
Trainer Linda Rice eyes Breeders' Cup road map after Voodoo Song stays undefeated at Saratoga with G1 Fourstardave win
---
3YO Watch: Baffert steers McKinzie toward Pennsylvania Derby
---
AUDIO: ESPN's 'In the Gate' -- What does a resurgence of turf racing in the U.S. mean for racing's future? Plus, a software developer develops an app to make it easier to interpret a past performance chart
---
A comedy of errors in a horse racing scam gone wrong
---
Press release: Latest 'World's Best Racehorse Rankings'
---
Complete rankings: Winx #1
---
UPI: Weekend stakes previews
---
Unique Bella nominated to PacClassic
---
Is Pavel best of blah field for Del Mar's PacClassic?
---
Simon: The truth about Lasix
---
How to improve and grow the sport of horse racing: Part 1
---
NY notes: Undefeated G1 Carter hero Army Mule back in Pletcher barn... Bravazo looks to follow in Will Take Charge's hoofprints in G1 Travers... more
---
Trainer Bob Baffert to be inducted into Saratoga Walk of Fame during Red Jacket Ceremony on New York Showcase Day
---
VIDEO: Star hunting at Fasig-Tipton Saratoga with Rob Masiello
---
On eve of sale, New York breeding program on a roll... NY-breds excelling on the racetrack and in the sales ring
---
Why the Saratoga Sale was so eventful for two New York breeders
---
History: Decadence and depression at Saratoga, but the romantic charm survived
---
Fravel: 'Backstretch, farm workers deserve our respect'
---
NY Gaming Commission details rejection of Dutrow appeal
---
West Coast training at Los Alamitos for return to races
---
Fasig-Tipton's record Saratoga Sale elicits emotions... Yearling sale wrapped with record gross, co-highest median, second-highest average
---
Sat results: Eskimo Kisses springs last-to-first upset in G1 $600K Alabama
Sat results: Rushing Fall earns millionaire status in G2 $300K Lake Placid win

---
---
Wed preview: Juddmonte International Stakes preview - Poet's Word heads York hopes
Cracksman missing as eight are declared for Juddmonte International

---
MISCELLANEOUS INDEX:
Where we put things that don't fit into any of the other index categories
---
Track visit/reviews
---
THE FANS SPEAK:
Where we occasionally search the web to explore various discussions and topics
---
OPINION:
equidaily.com's occasional thoughts on various topics regarding the horse racing game

---
equidaily.com's Coast-to-coast
---
Saratoga's Best Bets
---
Click here to e-mail any questions, comments, or suggestions to equidaily.com
---
AQUEDUCT, Jamaica, NY
ARAPAHOE PARK, Aurora, CO
ARLINGTON PARK, Arlington Heights, IL
ASSINIBOIA DOWNS, Winnipeg, Manitoba
BELMONT, Elmont, NY
BELTERRA PARK, Cincinnati, OH
BEULAH PARK, Grove City, OH
CALDER [GPW}, Miami, FL
CALIFORNIA FAIRS, CA
CANTERBURY PARK, Shakopee, MN
CHARLES TOWN, Charles Town, WV
CHURCHILL DOWNS, Louisville, KY
COLONIAL DOWNS, New Kent, VA
DELAWARE PARK, Wilmington, DE
DEL MAR, Del Mar, CA
DELTA DOWNS, Vinton, LA
DOWNS AT ALBUQUERQUE, Albuquerque, NM
ELLIS PARK, Henderson, KY
EMERALD DOWNS, Auburn, WA
EVANGELINE DOWNS, Opelousas, LA
FAIR GROUNDS, New Orleans, LA
FAIR MEADOWS, Tulsa, OK
FAIRMOUNT PARK, Collinsville, IL
FAIRPLEX, Pomona, CA
FINGER LAKES, Farmington, NY
FORT ERIE, Fort Erie, Ontario
GOLDEN GATE, Albany, CA
GREAT LAKES DOWNS, Muskegon, MI
GULFSTREAM PARK, Hallandale, FL
GULFSTREAM PARK WEST, Miami, FL
HASTINGS PARK, Vancouver, BC
HIALEAH PARK, Hialeah, FL
HAWTHORNE RACE COURSE, Cicero, IL
HOLLYWOOD PARK, Inglewood, CA
HOOSIER PARK, Anderson, IN
INDIANA GRAND, Shelbyville, IN
KEENELAND, Lexington, KY
KENTUCKY DOWNS, Franklin, KY
LAUREL PARK, Laurel, MD
LONE STAR PARK, Grand Prairie, TX
LOUISIANA DOWNS, Bossier City, LA
Los Alamitos, Los Alamitos, CA
MAHONING VALLEY, Youngstown, OH
MARQUIS DOWNS, Saskatoon, Saskatchewan
MEADOWLANDS, E Rutherford, NJ
MONMOUTH PARK, Oceanport, NJ
MOUNTAINEER, Chester, WV
NORTHLANDS PARK, Edmonton, Alberta
OAKLAWN PARK, Hot Springs, AR
PENN NATIONAL, Grantville, PA
PARX, Bensalem, PA
PIMLICO, Baltimore, MD
PINNACLE RACE COURSE, New Boston, MI
PORTLAND MEADOWS, Portland, OR
PRAIRIE MEADOWS, Des Moines, IA
PRESQUE ISLE DOWNS, Erie, PA
REMINGTON PARK, Oklahoma City, OK
RETAMA PARK, San Antonio, TX
RIVER DOWNS, Cincinnati, OH
ROCKINGHAM PARK, Salem, NH
RUIDOSO DOWNS, Ruidoso Downs, NM
SAM HOUSTON, Houston, TX
SANTA ANITA, Arcadia, CA
SARATOGA, Saratoga Springs, NY
STAMPEDE PARK, Calgary, Alberta
SUFFOLK DOWNS, Boston, MA
SUNLAND PARK, Sunland Park, NM
SUNRAY PARK, Farmington, NM
TAMPA BAY DOWNS, Tampa, FL
THISTLEDOWN, Cleveland, OH
TURF PARADISE, Phoenix, AZ
TURFWAY PARK, Florence, KY
WILL ROGERS DOWNS, Claremore, Oklahoma
WOODBINE, Rexdale, Ontario
WOODLANDS, Kansas City, KS
YAVAPAI DOWNS, Prescott Valley, AZ
ZIA PARK, Hobbs, NM

---


Note: Pages on this site are labelled with the equidaily.com logo. Some links lead to pages at other sites. equidaily.com is responsible only for the pages on this site. equidaily.com assumes no responsibility for errors or omissions. Always check with official sources to verify info.

---
Copyright 2018 equidaily.com

---