Sat results: Improbable gives Baffert 5th straight G1 $300K Los Al Futurity
Sat results: Chasing Yesterday edges Enaya Alrabb to win G1 $300K Starlet

---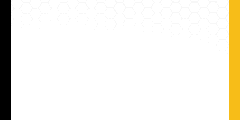 ---
Oz: NSW jockey agents to be prevented from tipping and betting on races involving their clients
NZTR identifies four key issues to bring about New Zealand racing change
Sun results: Hong Kong sweeps all in G1 Hong Kong International Races

---
Current forecasts for N American tracks
---
Racetrack abbreviation codes
---
[AUS] FOXSPORTS.AU
[AUS] RACING AND SPORTS
[AUS] SMH.COM.AU
[AUS/NZ] THOROUGHBRED NEWS
[AUS] VIRTUAL FORM GUIDE
[ASIA] S CHINA MORNING POST
BALTIMORE SUN
BLOOD HORSE
CBS.SPORTSLINE
CHICAGO SUN-TIMES
DAILY RACING FORM
ESPN
FOX SPORTS
FRANCE GALOP
[JAPAN] HORSERACING IN JAPAN
KENTUCKY.COM
LA TIMES
LOUISVILLE COURIER JOURNAL
MIAMI HERALD
MSNBC
NY DAILY NEWS
NY POST
NY TIMES
THE RACING BIZ [Mid-Atlantic region]
SEATTLE TIMES
SIGNONSANDIEGO.COM
SINGAPORE TURF CLUB
SOUTH AFRICAN HORSERACING
THISISHORSERACING.COM
ThoroughbredRacing.com
TIMES PICAYUNE
[U.K.] BBC
[U.K.] GUARDIAN
[U.K.] RACING POST
[U.K.] SPORTINGLIFE.COM
[U.K.] TELEGRAPH
[U.K.] TIMES
USA TODAY
WASHINGTON POST

American Graded Stakes Committee announces US Graded and Listed Stakes for 2019
---
Haskin: Weep no more for Graded Stakes Committee
---
AQU fall meet leaders/final: Rodriguez, Pletcher tie for top trainer honors... Franco top jock
---
Del Mar's Fall Meet concludes with overall gains
---
Ehalt: When 2018 started, I did not expect to spend Thanksgiving nearly 7,000 miles away from my home in Connecticut watching a horse race in Tokyo...
---
Plenty of cheer for Woodbine in 2018 - but next year looks to have something extra
---
Simon: Is Remsen winner Maximus Mischief a legitimate Kentucky Derby contender?
---
Why conventional ratings can never do justice to Winx's awesome legacy
---
Winx voted 2018 Secretariat Vox Populi Award winner
---
Winx elevates Vox Populi Award to new level
---
Ruidoso Downs deploys drug-detecting dog
---
More memories of Rick Violette: Looking back at the career and legacy of the trainer and advocate, including a memorable night at Caffe Lena last summer in Saratoga Springs
---
Making smarter bets: Eight horse racing lessons learned
---
Why have fillies become faster when colts have not?
---
Champion Abel Tasman tops Keeneland January entries
---
Santa Anita announces overnight purse increases
---
Meadowlands horsemen getting purse boost from sports betting, hoping for more
---
Jock Watch: Apprentice Kazushi Kimura, from the Land of the Rising Sun, has become rising star at Woodbine
---
Asmussen breaks Remington single-season earnings mark
---
Idaho: Treasure Valley Racing is walking away from Les Bois, after Prop 1 vote's failure
---
Horse racing legend Lester Piggott, 83, rushed to hospital over the weekend but is now 'in good shap''
---
Fasig-Tipton Mixed: Top line numbers dip, but with key bright spots
---
Apprentice Watch: Felix Pinero scores first career win on the weekend at LRL
---
Jock Victor Espinoza says spinal cord has healed 'perfectly,' eyes Jan return
---
'I guess I'm the perfect example of where nice guys finish."... Michael Wrona still devastated about being ousted as Santa Anita announcer
---
Heavy fog forces cancellations at Aqueduct on Sunday
---
Backstretch stories: Terrell Ray's journey has taken him from USC to NFL and now Richard Mandella's barn
---
Funny: Six hilarious race calls you've got to hear!
---
VIDEO: All nine lives maintained -- cat successfully dashes across track in front of field during FG race
---
FOX Sports and NYRA announce most expansive tv programming agreement in horse racing history
---
NYRA to propose expanding racing season
---
NYRA refutes report that Saratoga may go to five-day schedule
---
Hill: Evaluating impassioned Horse of the Year debate
---
Cinema: Top five horse racing movies for a rainy day
---
Street racing: UK plan to stage city-street racing gets trial run - "ultimate aim is to stage a series of six-race meetings in cities around the world."
---
Gulfstream Championship Meet to embrace innovation and tradition
---
Gulfstream's turf undergoes $1mil renovation
---
Todd Pletcher aims for 16th straight Gulfstram Championship Meet title
---
Jockey Luis Saez seeking rare GP Championship Meet three-peat
---
Sat preview: Trainer Jorge Navarro loaded for Claiming Crown at GP
---
Hong Kong International Races Form Guide available for free distribution
---
Racing Symposium: Getting a line on sports betting
---
See? It does rain in Socal: Del Mar racetrack weathers rare stormy day on Thurs... "This is our fifth fall meet, and the first time we've been impacted (by weather)."
---
Brad Cox: showing he's arrived in training's global elite
---
Jockey John Velazquez reflects on upcoming 6000-win milestone... "It's an important number, but I just concentrate on winning races basically and the numbers come after."
---
Finger Lakes concludes 2018 season
---
Meet Nexus Racing Club: Next-generation owners with a vision to grow the sport
---
Kosta Hronis, Jim Rome join Del Mar board
---
Kentucky Derby pedigree profile: Signalman
---
Frankie Dettori Reigns as the IFHA's World's Best Jockey
---
Gulfstream Park's Championship Meet opens 12/1 ... Renovated turf course debuts
---
Trainer Rick Violette remembered in emotional memorial service
---
D Wayne Lukas: why racing should be run the same way as the NFL
---
Handicapping: Do 'big' winners repeat more often? The results will shock you!
---
Ky: Family Foundation appeals ruling on slot-like machines at horse tracks
---
International: Bring on Enable - Almond Eye's awesome Japan Cup win opens a world of possibilities for 2019
---
New York Court of Appeals affirms Gaming Commission sanctions against harness trainer Lou Pena
---
Horse racing at Rillito gets a boost from the University of Arizona
---
Ariz: Gils County could bring back horse racing
---
Thoroughbred Racing Commentary buys Gallop Magazine
---
NYRA opens new backstretch residence at Belmont Park
---
Photos: Ribbon-cutting at new backstretch dorm at Belmont
---
Thoroughbred Aftercare Alliance hands out $3 million in grants
---
UK: First four horses in major races to be dope-tested
---
How Frankie Dettori has become a 'slave' to flying dismount
---
Zayas, Joseph claim GPW meet titles
---
Handicapping: Cash in on the waning days of the 2018 Del Mar Fall Meet
---
Canada: Manitoba trots out support for horse racing industry
---
Hangin' with Haskin: Giving thanks for Justify
---
He is on top, so why is harness trainer Jimmy Takter walking away? ... "I had to work harder and harder to motivate myself and you get drained."
---
---
Frank Mirahmadi named Santa Anita track announcer
---
Wrona out as Santa Anita track announcer... Santa Anita simulcast host Megan Devine, XBTV's Aaron Vercruysse and Richard Migliore also gone
---
Del Mar horse racing stewards have a referee's job like no other... "We do not have a president of our fan club."
---
Enable set for historic third Prix de l'Arc de Triomphe bid
---
2019 Kentucky Derby Future wager, Sire Future Wager on tap Thanksgiving weekend
---
How is sports betting going at Delaware Park?
---
Female jockeys to be given weight allowance in Japan
---
Powell: Baffert loaded for 2019 Kentucky Derby
---
Ehalt: An emotional week in horse racing... 98YO trainer Jerry Bozzo passes away
---
John Asher wins Big Sport of Turfdom Award
---
It's not always a smooth ride for these three outstanding racing photographers... "It's an incredibly different time, professionally. Mentally, I'm stuck in the earlier time where the professionals were professional and people were working for actual publication."
---
With bolstered Midlantic operation, owner Bob Bone making his presence felt
---
S Dakota horse racing in jeopardy
---
Maryland Jockey Club to seek to add days, modify stakes schedule
---
Washington State: Sports betting - would it hurt or help state's horse-racing industry?
---
Massachusetts: Plan to revive thoroughbred racing at the former Great Barrington Fairgrounds in 2019 is on hold
---
International: Vietnam gives green light to US$500 million horse racing facility
---
The whip: racing must prepare for a day of reckoning
---
Hayward: Great work from racing's new industry think tank: how can we take advantage of it?
---
Hall of Famer Gary Stevens retires
---
2107 Preakness winner Cloud Computing retired
---
Oaklawn plans hotel as part of $100 million expansion
---
Rick Pitino's equine namesake falls to 0-5 at Del Mar
---
VIDEO: Doug O'Neill gives an update on fan favorite, Lava Man, who recently returned to Santa Anita following successful colic surgery
---
Mobile grandstand proposed by New Mexico track bidder
---
Ky: Commission OKs license for $150mil racetrack in Oak Grove, creating more than 400 jobs
---
Woodbine cancels turf racing for the year
---
Secretariat Vox Populi Award nominees announced
---
Former Marine Jeff Hiles pursues horse racing dream
---
Mind Your Biscuits retired by trainer Chad Summers after Wed morning gallop, "When we broke him off this morning, he just went through the motions."
---
Watchmaker: Lingering Breeders' Cup thoughts
---
International: PHOTO GALLERY - Kenya's youth bet big on horse racing
---
AQU stakes results
---
---
William Buick hit by six-week ban in Hong Kong
---
MISCELLANEOUS INDEX:
Where we put things that don't fit into any of the other index categories
---
Track visit/reviews
---
THE FANS SPEAK:
Where we occasionally search the web to explore various discussions and topics
---
OPINION:
equidaily.com's occasional thoughts on various topics regarding the horse racing game

---
equidaily.com's Coast-to-coast
---
Saratoga's Best Bets
---
Click here to e-mail any questions, comments, or suggestions to equidaily.com
---
AQUEDUCT, Jamaica, NY
ARAPAHOE PARK, Aurora, CO
ARLINGTON PARK, Arlington Heights, IL
ASSINIBOIA DOWNS, Winnipeg, Manitoba
BELMONT, Elmont, NY
BELTERRA PARK, Cincinnati, OH
BEULAH PARK, Grove City, OH
CALDER [GPW}, Miami, FL
CALIFORNIA FAIRS, CA
CANTERBURY PARK, Shakopee, MN
CHARLES TOWN, Charles Town, WV
CHURCHILL DOWNS, Louisville, KY
COLONIAL DOWNS, New Kent, VA
DELAWARE PARK, Wilmington, DE
DEL MAR, Del Mar, CA
DELTA DOWNS, Vinton, LA
DOWNS AT ALBUQUERQUE, Albuquerque, NM
ELLIS PARK, Henderson, KY
EMERALD DOWNS, Auburn, WA
EVANGELINE DOWNS, Opelousas, LA
FAIR GROUNDS, New Orleans, LA
FAIR MEADOWS, Tulsa, OK
FAIRMOUNT PARK, Collinsville, IL
FAIRPLEX, Pomona, CA
FINGER LAKES, Farmington, NY
FORT ERIE, Fort Erie, Ontario
GOLDEN GATE, Albany, CA
GREAT LAKES DOWNS, Muskegon, MI
GULFSTREAM PARK, Hallandale, FL
GULFSTREAM PARK WEST, Miami, FL
HASTINGS PARK, Vancouver, BC
HIALEAH PARK, Hialeah, FL
HAWTHORNE RACE COURSE, Cicero, IL
HOLLYWOOD PARK, Inglewood, CA
HOOSIER PARK, Anderson, IN
INDIANA GRAND, Shelbyville, IN
KEENELAND, Lexington, KY
KENTUCKY DOWNS, Franklin, KY
LAUREL PARK, Laurel, MD
LONE STAR PARK, Grand Prairie, TX
LOUISIANA DOWNS, Bossier City, LA
Los Alamitos, Los Alamitos, CA
MAHONING VALLEY, Youngstown, OH
MARQUIS DOWNS, Saskatoon, Saskatchewan
MEADOWLANDS, E Rutherford, NJ
MONMOUTH PARK, Oceanport, NJ
MOUNTAINEER, Chester, WV
NORTHLANDS PARK, Edmonton, Alberta
OAKLAWN PARK, Hot Springs, AR
PENN NATIONAL, Grantville, PA
PARX, Bensalem, PA
PIMLICO, Baltimore, MD
PINNACLE RACE COURSE, New Boston, MI
PORTLAND MEADOWS, Portland, OR
PRAIRIE MEADOWS, Des Moines, IA
PRESQUE ISLE DOWNS, Erie, PA
REMINGTON PARK, Oklahoma City, OK
RETAMA PARK, San Antonio, TX
RIVER DOWNS, Cincinnati, OH
ROCKINGHAM PARK, Salem, NH
RUIDOSO DOWNS, Ruidoso Downs, NM
SAM HOUSTON, Houston, TX
SANTA ANITA, Arcadia, CA
SARATOGA, Saratoga Springs, NY
STAMPEDE PARK, Calgary, Alberta
SUFFOLK DOWNS, Boston, MA
SUNLAND PARK, Sunland Park, NM
SUNRAY PARK, Farmington, NM
TAMPA BAY DOWNS, Tampa, FL
THISTLEDOWN, Cleveland, OH
TURF PARADISE, Phoenix, AZ
TURFWAY PARK, Florence, KY
WILL ROGERS DOWNS, Claremore, Oklahoma
WOODBINE, Rexdale, Ontario
WOODLANDS, Kansas City, KS
YAVAPAI DOWNS, Prescott Valley, AZ
ZIA PARK, Hobbs, NM

---


Note: Pages on this site are labelled with the equidaily.com logo. Some links lead to pages at other sites. equidaily.com is responsible only for the pages on this site. equidaily.com assumes no responsibility for errors or omissions. Always check with official sources to verify info.

---
Copyright 2018 equidaily.com

---