Santa Anita news/notes
---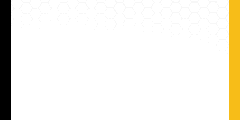 ---
>>> Australian Stud and Stable Staff Awards finalists announced for 2020
---
Current forecasts for N American tracks
---
Racetrack abbreviation codes
---
[AUS] FOXSPORTS.AU
[AUS] RACING AND SPORTS
[AUS] SMH.COM.AU
[AUS/NZ] THOROUGHBRED NEWS
[AUS] VIRTUAL FORM GUIDE
[ASIA] S CHINA MORNING POST
AMERICA'S BEST RACING
BALTIMORE SUN
BLOOD HORSE
BRISNET.COM NEWS
CBS.SPORTSLINE
CHICAGO SUN-TIMES
DAILY RACING FORM
ESPN
FOX SPORTS
FRANCE GALOP
[JAPAN] HORSERACING IN JAPAN
KENTUCKY.COM
LA TIMES
LOUISVILLE COURIER JOURNAL
MIAMI HERALD
MSNBC
NY DAILY NEWS
NY POST
NY TIMES
THE RACING BIZ [Mid-Atlantic region]
SEATTLE TIMES
SIGNONSANDIEGO.COM
SINGAPORE TURF CLUB
SOUTH AFRICAN HORSERACING
THISISHORSERACING.COM
THOROUGHBRED DAILY NEWS
ThoroughbredRacing.com
TIMES PICAYUNE
TWINSPIRES NEWS
[U.K.] BBC
[U.K.] GUARDIAN
[U.K.] RACING POST
[U.K.] SPORTINGLIFE.COM
[U.K.] TELEGRAPH
[U.K.] TIMES
USRacing NEWS
USA TODAY
WASHINGTON POST

Churchill announces partial schedule for updated Kentucky Derby qualifying races
---
Hayward: American racing must embrace this unprecedented opportunity
---
NYRA hoping comprehensive set of protocols will expedite reopening
---
Racing resumes at Golden Gate May 14 with mandatory Pick 6 dispersal
---
Strong Opening Day card set at Churchill Downs... Spring meet begins May 16 with 11.3-horse average fields and champion Monomoy Girl
---
NY Times: How sports-starved bettors made a Nebraska horse track must-see TV
---
Indiana Grand announces revised racing dates
---
SoCal: Los Angeles county to extend stay-at-home order until July... Santa Anita 'optimistic'
---
Tension mounts as Prairie Meadows remains closed... Iowa track has not yet announced an opening date to accept horses
---
America's Best Racing: How should the 2020 Triple Crown be rescheduled? Scenarios to consider
---
International: S Africa's horse racing industry faces a bleak future as the economic effects of the coronavirus crisis start to hit home
---
VIDEO: Prez of Illinois HBPA speaks about the importance of allowing spectator-free horse racing at Fairmount Park
---
Photo gallery: Rally for spectator-free horse racing in Illinois
---
UK: Derby set to stay at Epsom after behind-closed-doors plans approved
---
Toronto Sun: Woodbine CEO Jim Lawson targeting June 6 for the start of thoroughbred racing
---
UK: Trainer John Gosden has every faith that being on a racecourse will prove to be a 'great deal safer than going to the petrol station or the supermarket' should racing be able to resume as hoped on June 1
---
France: Masked jockeys, no hugging but racing is up and running
---
VIDEO: KY CBS affiliate reports on state's return to racing
---
Preakness in October? Officials close to setting new date
---
Emerald Downs to open for horse racing June 22
---
Nebraska: Columbus racing a no-go
---
Massachusetts: Harness track postpones start of season 'until further notice'
---
Live horse racing returns to Ruidoso Downs on May 22
---
Las Vegas Review Journal: As more tracks open Las Vegas locals can only watch and wait - to bet
---
Laurel posts dateless condition book
---
Los Alamitos continues to set handle records
---
Rosenblatt: Second season shaping up on the road to the Kentucky Derby
---
Michaels: Betting at Churchill - tips for dealing with the Downs
---
Kentucky Derby Prep School: where are the Arkansas Derby winners in our top ten?
---
Rosenblatt: Derby Top Ten
---
History: Charlie Whittingham - The Bald Eagle
---
Hovdey: The magnificent foal crop of 1970 - could we ever see the like again?
---
History: Man o' War missed Derby 100 years ago. We're still not sure why
---
Irwin: It's time to revamp the Triple Crown
---
Top mare La Verdad euthanized after colic complications
---
Hollendorfer files amended complaint against Stronach Group, writ against CHRB
---
Thoroughbred Safety Committee announces 2020 safety protocols
---
British Idiom sidelined
---
Michigan OKs online wagering for horse racing
---
Ehalt: How to put together a Pick 3
---
Ask Beyer: Projected figures carry equal weight
---
Bill providing $375mil to renovate Maryland tracks becomes law
---
Trainer Wesley Ward plots Royal Ascot raid despite Coronavirus
---
AUDIO: Baffert interview
---
Fifteen entries considered for Dr Tony Ryan Book Award
---
Casse, Wise Dan Selected for 2020 Hall of Fame Class
---
April national numbers: YTD national handle only off 7% despite big drop in race days and races
---
Looking back on a Spring Meet like no other at Oaklawn Park
---
Where does rising star Charlatan fit on fluid 2020 Triple Crown trail?
---
Haskin's Derby Dozen, May 5
---
Rosenblatt: Baffert wins both divisions Of Arkansas Derby
---
"The bizarre thing is, as an owner, you're never going to pass up going to a Grade 1 race when you have a horse in it - especially if your horse has a chance."... NFL VP Chris Mara disappointed having to miss in-person victory by Charlatan
---
Churchill Downs Spring Meet draws star jockeys... Jockeys Castellano, Ortiz, Rosario, Velazquez are planning to ride the meet
---
Secretariat overtakes Seattle Slew down the stretch to win virtual Kentucky Derby [with VIDEO]
---
Trainer Watch: Charlton Baker barn busy at bustling Belmont... more ...
---
MacAdam: Betting on a Spa meet, but with no fans
---
1945 - When the Kentucky Derby moved from May to June
---
With casinos closed, Maryland horsemen bracing for major changes when racing resumes
---
Delayed Louisiana Downs meet to cut 20 dates, drop Super Derby
---
Monmouth announces revised stakes schedule
---
Minnesota: All in-state bets are off for Canterbury Park, Running Aces fans forced to stay home... Provision in bill to allow online or phone wagers at two metro tracks rejected
---
Iowa: Polk County forgoes tax cut as pandemic hobbles horse racing, other revenue sources
---
UK: The Queen delighted that racing in Australia has continued during COVID-19 crisis
---
International: British horse racing chasing May 15 restart as UK plots slow lockdown exit
---
Canadian industry requests Historical Horse Racing
---
Horse racing set to return in France next week after police give go ahead
---
Woodbine's Lawson cautiously optimistic about horse racing's return
---
Another Covid-19 victim? Bell tolling for S Africa horse-racing?
---
UK: Gordon Elliott warns of horse racing ruin unless action returns this month as coronavirus lockdown bites financially
---
Pennsylvania: Horse Racing Commission has formally asked Gov to give special consideration allowing horse racing to resume with safety protocols as part of easing COVID-19 restrictions
---
Presque Isle Downs tentatively plans to open its 2020 meet on June 8
---
Fonner Park the center of the horse racing world during COVID-19
---
A conversation with announcer Larry Collmus... "Not being in Louisville on the first Saturday in May ... is an odd feeling, but there have been a lot of odd feelings lately."
---
>>> Photo: Upstate NY sportswriter shares throwback Saratoga paddock photo of Don Shula
---
What to expect at the upcoming Churchill Downs spring meet
---
Prince Bandar: We will make next year's Saudi Cup even more special
---
Brit racing TV host: Why terrestrial TV coverage is crucial for racing to have a secure future
---
Thoroughbred Safety Coalition updates reform progress
---
Wallin/handicapping: Using the horseplayer triangle for fun and profit
---
Gulfstream updates coronavirus quarantine protocols
---
Rabinowitz named chairman of Kentucky Horse Racing Commission
---
Bubba Sparks had a nose for the wire on the racetrack, and at age of 19 the NY-bred is still finding ways to win at the Thoroughbred Retirement Foundation's 'Second Chances Program' at Wallkill Correctional Facility
---
Loss of racing, fans could be 'devastating' to Saratoga
---
NY Gov doesn't believe fans will be allowed at Saratoga over COVID-19 crisis
---
NYRA statement regarding spring/summer plans
---
Jock Watch: After virus scare, Javier Castellano ready to ride again
---
Thoroughbred Idea Foundation: "We cannot say this any simpler: American racing does not have a fair and equitable split of the takeout dollar, it has overly and foolishly relied on alternate sources of gaming to supplement purses."
---
Santa Anita Derby, Oaks slated for June 6 as track releases new stakes schedule with reduced purses
---
Condition Book out for Santa Anita
---
Opening Day of Churchill Downs' Spring Meet set for May 16
---
West Virginia tracks to open May 14
---
Woodbine sets tentative schedule for re-opening
---
CDI 'strongly positioned,' but $300mil expansion delayed
---
RD Hubbard, self-made entrepreneur and visionary track owner, passes away at 84
---
Prince Bandar talks for the first time about events at the Saudi Cup
---
Wait, Secretariat has 263 U.S. roads named after him?!
---
---
>>> AQU news and stakes results
---
---
>>> Horse Racing Ireland unveil revised Group race programme
---
MISCELLANEOUS INDEX:
Where we put things that don't fit into any of the other index categories
---
Track visit/reviews
---
THE FANS SPEAK:
Where we occasionally search the web to explore various discussions and topics
---
OPINION:
equidaily.com's occasional thoughts on various topics regarding the horse racing game

---
equidaily.com's Coast-to-coast
---
Saratoga's Best Bets
---
Click here to e-mail any questions, comments, or suggestions to equidaily.com
---
AQUEDUCT, Jamaica, NY
ARAPAHOE PARK, Aurora, CO
ARLINGTON PARK, Arlington Heights, IL
ASSINIBOIA DOWNS, Winnipeg, Manitoba
BELMONT, Elmont, NY
BELTERRA PARK, Cincinnati, OH
BEULAH PARK, Grove City, OH
CALDER [GPW}, Miami, FL
CALIFORNIA FAIRS, CA
CANTERBURY PARK, Shakopee, MN
CHARLES TOWN, Charles Town, WV
CHURCHILL DOWNS, Louisville, KY
COLONIAL DOWNS, New Kent, VA
DELAWARE PARK, Wilmington, DE
DEL MAR, Del Mar, CA
DELTA DOWNS, Vinton, LA
DOWNS AT ALBUQUERQUE, Albuquerque, NM
ELLIS PARK, Henderson, KY
EMERALD DOWNS, Auburn, WA
EVANGELINE DOWNS, Opelousas, LA
FAIR GROUNDS, New Orleans, LA
FAIR MEADOWS, Tulsa, OK
FAIRMOUNT PARK, Collinsville, IL
FAIRPLEX, Pomona, CA
FINGER LAKES, Farmington, NY
FORT ERIE, Fort Erie, Ontario
GOLDEN GATE, Albany, CA
GREAT LAKES DOWNS, Muskegon, MI
GULFSTREAM PARK, Hallandale, FL
GULFSTREAM PARK WEST, Miami, FL
HASTINGS PARK, Vancouver, BC
HIALEAH PARK, Hialeah, FL
HAWTHORNE RACE COURSE, Cicero, IL
HOLLYWOOD PARK, Inglewood, CA
HOOSIER PARK, Anderson, IN
INDIANA GRAND, Shelbyville, IN
KEENELAND, Lexington, KY
KENTUCKY DOWNS, Franklin, KY
LAUREL PARK, Laurel, MD
LONE STAR PARK, Grand Prairie, TX
LOUISIANA DOWNS, Bossier City, LA
Los Alamitos, Los Alamitos, CA
MAHONING VALLEY, Youngstown, OH
MARQUIS DOWNS, Saskatoon, Saskatchewan
MEADOWLANDS, E Rutherford, NJ
MONMOUTH PARK, Oceanport, NJ
MOUNTAINEER, Chester, WV
NORTHLANDS PARK, Edmonton, Alberta
OAKLAWN PARK, Hot Springs, AR
PENN NATIONAL, Grantville, PA
PARX, Bensalem, PA
PIMLICO, Baltimore, MD
PINNACLE RACE COURSE, New Boston, MI
PORTLAND MEADOWS, Portland, OR
PRAIRIE MEADOWS, Des Moines, IA
PRESQUE ISLE DOWNS, Erie, PA
REMINGTON PARK, Oklahoma City, OK
RETAMA PARK, San Antonio, TX
RIVER DOWNS, Cincinnati, OH
ROCKINGHAM PARK, Salem, NH
RUIDOSO DOWNS, Ruidoso Downs, NM
SAM HOUSTON, Houston, TX
SANTA ANITA, Arcadia, CA
SARATOGA, Saratoga Springs, NY
STAMPEDE PARK, Calgary, Alberta
SUFFOLK DOWNS, Boston, MA
SUNLAND PARK, Sunland Park, NM
SUNRAY PARK, Farmington, NM
TAMPA BAY DOWNS, Tampa, FL
THISTLEDOWN, Cleveland, OH
TURF PARADISE, Phoenix, AZ
TURFWAY PARK, Florence, KY
WILL ROGERS DOWNS, Claremore, Oklahoma
WOODBINE, Rexdale, Ontario
WOODLANDS, Kansas City, KS
YAVAPAI DOWNS, Prescott Valley, AZ
ZIA PARK, Hobbs, NM

---


Note: Pages on this site are labelled with the equidaily.com logo. Some links lead to pages at other sites. equidaily.com is responsible only for the pages on this site. equidaily.com assumes no responsibility for errors or omissions. Always check with official sources to verify info.

---
Copyright 2020 equidaily.com

---