SA news/notes
---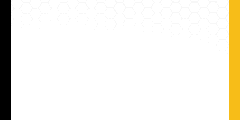 ---
>>> Hong Kong: Zac Purton will be 'disappointed' if he does not pass career-best win total
>>> Sat results: Filly Qafila beats the colts in G1 South Australian Derby at Morphettville
---
Current forecasts for N American tracks
---
Racetrack abbreviation codes
---
[AUS] FOXSPORTS.AU
[AUS] RACING AND SPORTS
[AUS] SMH.COM.AU
[AUS/NZ] THOROUGHBRED NEWS
[AUS] VIRTUAL FORM GUIDE
[ASIA] S CHINA MORNING POST
BALTIMORE SUN
BLOOD HORSE
CBS.SPORTSLINE
CHICAGO SUN-TIMES
DAILY RACING FORM
ESPN
FOX SPORTS
FRANCE GALOP
[JAPAN] HORSERACING IN JAPAN
KENTUCKY.COM
LA TIMES
LOUISVILLE COURIER JOURNAL
MIAMI HERALD
MSNBC
NY DAILY NEWS
NY POST
NY TIMES
THE RACING BIZ [Mid-Atlantic region]
SEATTLE TIMES
SIGNONSANDIEGO.COM
SINGAPORE TURF CLUB
SOUTH AFRICAN HORSERACING
THISISHORSERACING.COM
ThoroughbredRacing.com
TIMES PICAYUNE
[U.K.] BBC
[U.K.] GUARDIAN
[U.K.] RACING POST
[U.K.] SPORTINGLIFE.COM
[U.K.] TELEGRAPH
[U.K.] TIMES
USA TODAY
WASHINGTON POST

From Pimlico infield to neighborhood, a most memorable Preakness
---
Who is 3YO horse-racing leader? Maximum Security? War of Will?
---
Preakness winner War of Will likely to run in Belmont
---
Casse: "A lot of people said, 'Oh, is this revenge?' No. I just wanted to win."
---
Why can't War of Will's Preakness win be just that?
---
Stride length analysis: Why the one horse who ran faster than Justify in the Preakness was only third
---
Jock Watch/international: He's got a massive advantage, but Donnacha O'Brien is seriously good
---
Safety the watchword during Timonium breezes for 2YO sale
---
War of Will punches back with G1 $1.5mil Preakness win
---
2019 Preakness sets total handle record of $99.852mil... 131,256 attend
---
Pimlico stakes recaps
---
Sports Illustrated/Layden: Preakness offers a deserving winner, a jockey-less horse and more questions for horse racing
---
They're off - you lose: Bodexpress dumps jock out of the gate
---
Record attendance and handle on Black-Eyed Susan Day
---
Baltimore Sun: Dread about Pimlico's future hangs over race marked by condemned seats, closed bathrooms
---
Owner Gary West issues $20mil challenge to Kentucky Derby rivals
---
Tacitus returns to work at Belmont
---
Long odds for return of racing to Great Barrington
---
Pimlico chief says horse racing must avoid going the way of dog racing
---
ABC News: Another horse dies at Santa Anita racetrack, marking 24 in six months
---
National Geographic: Why horse racing is so dangerous
---
Owners of Kentucky Derby horse Maximum Security file lawsuit seeking to overturn the Derby DQ
---
Stronach Group at center of best and worst of horse racing
---
Tom Durkin returns to college for graduation ceremony and degree he was just short of achieving when he left school to become a renowned race caller
---
Game Winner a possibility for Belmont
---
---
AUDIO: Oregon Public Radio discusses the future of horse racing in the state as Portland Meadows nears June closure
---
Ariz: Senate approves horse racing bill addressing state racetrack's simulcast competition
---
Government to announce New Zealand's first synthetic racing track
---
>>> OOPH! Winning Derby bets lose over half a mil -- wha--??? Bettor whose tickets say he won $609K nn Kentucky Derby - shocked when Nevada sportsbook says capped bets will only pay $35K !!!
---
Jockey Luis Saez suspended 15 days for Derby infraction
---
Louisville Courier-Journal: Luis Saez's suspension sends a message... Ruling seems "arbitrary at best and vengeful at worst"
---
Lex Herald-Leader: Luis Saez pays an unfair price
---
Sports Illustrated: The legal options for jockey who was suspended for the Kentucky Derby controversy
---
Stewards veer out of their lane in Saez suspension... " Fifteen days is a, pardon the expression, middle finger to Saez."
---
Luis Saez Kentucky Derby suspension is mind boggling
---
Maximum Security: X-rays negative after Kentucky Derby DQ... Unclear when training will resume
---
Emmy winner and racing fan Tim Conway dead at 85... Comic Tim Conway helped launch the Don MacBeth Memorial Jockey Fund [with VIDEO]
---
Humor from the New Yorker: The Kentucky Derby, as told by the horses... "Everyone was running, so I ran. I assumed it was a fire alarm. Also, there was a small man clinging to my back. I don't know why."
---
NY: State senator says racetracks might be included in later version of sports betting bill... Others skeptical, "To say you can help them later, I'm just not sure how because what share is left for them at that point when everything is up and running."
---
Field for 2019 Preakness Stakes could be largest for Triple Crown's second leg since 2011
---
Suffolk Downs takes stock of fairgrounds for the future... Return of horse racing eyed for defunct Great Barrington
---
Chris McCarron: the thrill of that first Kentucky Derby win just grows over the years
---
Dawn Lupul: owners and breeders must be given enough incentive to stay in racing
---
Codex, Genuine Risk, and the Preakness DQ that wasn't
---
Can the Preakness save horse racing?
---
Attorney for jockey Luis Saez presented video to argue his case to stewards [with VIDEO]
---
After Kentucky Derby uproar, its players fade into quiet routine of horse racing
---
Are 20 horses too many for the Kentucky Derby? It depends on who you ask
---
Jumps: Iroquois Steeplechase attendance about normal despite rain, ticket price increase
---
Photo gallery: Sat's Iroquois Steeplechase in Nashville, Tenn
---
The Aidan O'Brien revival is surely under way
---
Sat results: Channel Maker runs down Hunting Horn in G1 $700K Man o War at BEL
---
Gary and Mary West's May 9 statement regarding Derby DQ... "We believe that with a just and proper hearing of our case Maximum Security will be restored as the rightful winner of this year's Kentucky Derby."
---
Kentucky Derby disqualification highlights need for consistency
---
Poll Documents public's concern about horse fatalities
---
Amid turmoil, horse racing avoided catastrophe at the Derby
---
Can the Preakness Stakes save horse racing?
---
Simon: Where Preakness winners come from
---
How to find longshot winners in the Preakness
---
Delaware cancels Mon, May 13 card due to insufficient entries
---
Texas: House set to consider horse racing bailout
---
Hambletonian, Meadowlands extend deal, new race format... Elimination heats the week before the final
---
---
BEL news/ stakes results
---
---
>>> Derby favourite Sir Dragonet could sidestep Epsom and head to Chantilly instead
>>> Prominent owner Michael O'Leary announces shock decision to quit horse racing... just a month after celebrating back-to-back Grand National wins
---
MISCELLANEOUS INDEX:
Where we put things that don't fit into any of the other index categories
---
Track visit/reviews
---
THE FANS SPEAK:
Where we occasionally search the web to explore various discussions and topics
---
OPINION:
equidaily.com's occasional thoughts on various topics regarding the horse racing game

---
equidaily.com's Coast-to-coast
---
Saratoga's Best Bets
---
Click here to e-mail any questions, comments, or suggestions to equidaily.com
---
AQUEDUCT, Jamaica, NY
ARAPAHOE PARK, Aurora, CO
ARLINGTON PARK, Arlington Heights, IL
ASSINIBOIA DOWNS, Winnipeg, Manitoba
BELMONT, Elmont, NY
BELTERRA PARK, Cincinnati, OH
BEULAH PARK, Grove City, OH
CALDER [GPW}, Miami, FL
CALIFORNIA FAIRS, CA
CANTERBURY PARK, Shakopee, MN
CHARLES TOWN, Charles Town, WV
CHURCHILL DOWNS, Louisville, KY
COLONIAL DOWNS, New Kent, VA
DELAWARE PARK, Wilmington, DE
DEL MAR, Del Mar, CA
DELTA DOWNS, Vinton, LA
DOWNS AT ALBUQUERQUE, Albuquerque, NM
ELLIS PARK, Henderson, KY
EMERALD DOWNS, Auburn, WA
EVANGELINE DOWNS, Opelousas, LA
FAIR GROUNDS, New Orleans, LA
FAIR MEADOWS, Tulsa, OK
FAIRMOUNT PARK, Collinsville, IL
FAIRPLEX, Pomona, CA
FINGER LAKES, Farmington, NY
FORT ERIE, Fort Erie, Ontario
GOLDEN GATE, Albany, CA
GREAT LAKES DOWNS, Muskegon, MI
GULFSTREAM PARK, Hallandale, FL
GULFSTREAM PARK WEST, Miami, FL
HASTINGS PARK, Vancouver, BC
HIALEAH PARK, Hialeah, FL
HAWTHORNE RACE COURSE, Cicero, IL
HOLLYWOOD PARK, Inglewood, CA
HOOSIER PARK, Anderson, IN
INDIANA GRAND, Shelbyville, IN
KEENELAND, Lexington, KY
KENTUCKY DOWNS, Franklin, KY
LAUREL PARK, Laurel, MD
LONE STAR PARK, Grand Prairie, TX
LOUISIANA DOWNS, Bossier City, LA
Los Alamitos, Los Alamitos, CA
MAHONING VALLEY, Youngstown, OH
MARQUIS DOWNS, Saskatoon, Saskatchewan
MEADOWLANDS, E Rutherford, NJ
MONMOUTH PARK, Oceanport, NJ
MOUNTAINEER, Chester, WV
NORTHLANDS PARK, Edmonton, Alberta
OAKLAWN PARK, Hot Springs, AR
PENN NATIONAL, Grantville, PA
PARX, Bensalem, PA
PIMLICO, Baltimore, MD
PINNACLE RACE COURSE, New Boston, MI
PORTLAND MEADOWS, Portland, OR
PRAIRIE MEADOWS, Des Moines, IA
PRESQUE ISLE DOWNS, Erie, PA
REMINGTON PARK, Oklahoma City, OK
RETAMA PARK, San Antonio, TX
RIVER DOWNS, Cincinnati, OH
ROCKINGHAM PARK, Salem, NH
RUIDOSO DOWNS, Ruidoso Downs, NM
SAM HOUSTON, Houston, TX
SANTA ANITA, Arcadia, CA
SARATOGA, Saratoga Springs, NY
STAMPEDE PARK, Calgary, Alberta
SUFFOLK DOWNS, Boston, MA
SUNLAND PARK, Sunland Park, NM
SUNRAY PARK, Farmington, NM
TAMPA BAY DOWNS, Tampa, FL
THISTLEDOWN, Cleveland, OH
TURF PARADISE, Phoenix, AZ
TURFWAY PARK, Florence, KY
WILL ROGERS DOWNS, Claremore, Oklahoma
WOODBINE, Rexdale, Ontario
WOODLANDS, Kansas City, KS
YAVAPAI DOWNS, Prescott Valley, AZ
ZIA PARK, Hobbs, NM

---


Note: Pages on this site are labelled with the equidaily.com logo. Some links lead to pages at other sites. equidaily.com is responsible only for the pages on this site. equidaily.com assumes no responsibility for errors or omissions. Always check with official sources to verify info.

---
Copyright 2019 equidaily.com

---