Santa Anita news/notes
---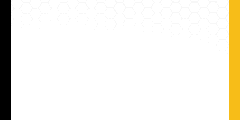 ---
>>> First stage entries for Hong Kong Derby
---
Current forecasts for N American tracks
---
Racetrack abbreviation codes
---
[AUS] FOXSPORTS.AU
[AUS] RACING AND SPORTS
[AUS] SMH.COM.AU
[AUS/NZ] THOROUGHBRED NEWS
[AUS] VIRTUAL FORM GUIDE
[ASIA] S CHINA MORNING POST
AMERICA'S BEST RACING
BALTIMORE SUN
BLOOD HORSE
CBS.SPORTSLINE
CHICAGO SUN-TIMES
DAILY RACING FORM
ESPN
FOX SPORTS
FRANCE GALOP
[JAPAN] HORSERACING IN JAPAN
KENTUCKY.COM
LA TIMES
LOUISVILLE COURIER JOURNAL
MIAMI HERALD
MSNBC
NY DAILY NEWS
NY POST
NY TIMES
THE RACING BIZ [Mid-Atlantic region]
SEATTLE TIMES
SIGNONSANDIEGO.COM
SINGAPORE TURF CLUB
SOUTH AFRICAN HORSERACING
THISISHORSERACING.COM
ThoroughbredRacing.com
TIMES PICAYUNE
TWINSPIRES NEWS
[U.K.] BBC
[U.K.] GUARDIAN
[U.K.] RACING POST
[U.K.] SPORTINGLIFE.COM
[U.K.] TELEGRAPH
[U.K.] TIMES
USRacing NEWS
USA TODAY
WASHINGTON POST

Year-end: Nationally - purses up, pari-mutuel handle down in 2019... Decline in pari-mutuel handle ends a four-year stretch of gains
---
NYRA posts 2019 all-sources handle of $2,108,126,369
---
Eclipse Award finalists announced
---
Trainer Watch: National wins leader Broberg reflects on a decade of training
---
Brothers: Eclipse ballot
---
California bill aims to boost track safety in response to racehorse deaths
---
Woodbine Entertainment shuffles senior leadership
---
Courtney, Eurton, and Gaudet to host Eclipse Awards
---
NY: Winter racing at Aqueduct - which trainers are hot, which are not
---
NY: Lezcano owns early lead over Franco in Aqueduct winter jockey race
---
Mike Smith: A jockey for the ages
---
Kentucky Derby pedigree profile: Independence Hall
---
Analyzing unbeaten Independence Hall's Kentucky Derby chances
---
Kentucky Derby pedigree profile: Authentic
---
List: Pegasus World Cup invitees
---
List: Pegasus Turf invitees
---
Trainer Chad Brown looking for repeat with three invitees to Pegasus World Cup Turf
---
Recognizing reasons for poor debut can pay dividends in second start
---
New Year's resolutions for the horseplayer
---
Resolution for 2020: Betting more aggressively and productively
---
AUDIO: Best of 2019 - interview with Ron Turcotte
---
Best of 2019: Ghosts of racetracks past
---
Hall of Fame Sportscaster Lesley Visser talks horse racing and Altitude International
---
Q and A with racing fotog Barbara Livingston... "It's easy to say we love our horses, and we do love our horses, but we need to do better..."
---
Opinion: "Maybe the controversy at Santa Anita and at the Kentucky Derby were a positive for the sport."
---
Digital tattoos the new identifying standard in 2020
---
Montana: Loss of horse racing revenue may spur Legislature to act
---
California Chrome arrives in Japan
---
>>> Decade-end sports recognition in America's top media market.... NY Post puts American Pharoah's Belmont/Triple Crown victory on list of 'Top 10 NY sports moments of the decade'
---
Hayward: Let's really focus on the issues that threaten the existence of racing in America
---
LA Times: Two horses have died at Santa Anita since start of new racing season
---
VIDEO: LA TV new covers -- Santa Anita racing season begins, protesters call for end to horse racing
---
Derby Trail: 3YO season kicks off with victory by Independence Hall in $150K Jerome at AQU on Jan 1
---
NYRA year-end leaders: Brown, Franco repeat
---
Derby Trail: Horses to watch
---
Five horse racing wishes for 2020
---
Ten significant stories in US horse racing for 2019
---
Jock Watch: Mike Smith becomes all-time G1 winner with weekend victories
---
CNN: Japan's booming horse racing betting industry worth more than $25 billion
---
How giving a horse time to develop can lead to a nice payday
---
Santa Anita and six incomparable horse racing memories
---
Trainer Watch: Larry Jones settling in to new Havre de Grace barn at Oaklawn
---
Trainer Watch: Jeremiah Englehart gearing up for first Oaklawn meet
---
Betting: How to R-E-A-P rewards at the racetrack
---
Aftercare Alliance elects new president, board members
---
Laurel meet leaders: McCarthy, Gonzalez
---
---
---
>>> Horseplayernow.com's annual 'Countdown to the Crown'... 2020 kickoff edition of annual weekly Derby Trail analysis
---
Cherwa/LA Times: Here are my 10 predictions for horse racing this year...
---
Horse racing 2019: A year to forget, mostly
---
Wide range of in industry reps offer what they would like to see in thoroughbred racing in 2020.
---
thisishorseracing.com's Top Ten of 2019
---
Kershner: 2019 Racing Year in Review
---
Racing Kreskin checks his crystal ball for 2020 racing predictions
---
Dubai World Cup also a possibility for Maximum Security... Strong effort in Saudi Cup could prompt connections to keep star oversea
---
Santa Anita postpones opening day due to rainy forecast
---
Santa Anita opening: Renewed emphasis on caution
---
Seven handicapping nuggets for 2020 - and beyond
---
Technology: Aussie betting outlets set to get facial recognition cameras
---
Jock Watch: Apprentice Cieren Fallon to make Gulfstream debut Thurs... Son of Brit champ Kieren
---
Poll: Americans sour to sport on news of horse deaths
---
Foul weather? Foul play? - 1948 disappearance of Citation's original jockey still unsolved
---
Year in review: Top 5 horse racing upsets of 2019
---
What the stats say about the top global riders in 2019
---
Barry Irwin: let's concentrate less on racing's commercial side, more on the beauty of the sport
---
Bricks and Mortar arrives safely in Japan...Arrived at Shadai Stallion Station Dec 22
---
Flooding forces Gulfstream to close track, move horses
---
California equine fatalities down since reforms
---
Md racing commission formalizes approval of 'house rules'
---
Prosecutors find no crimes in Santa Anita horse racing deaths
---
Horseracing Integrity Act passes major milestone in Congress
---
Rosenblatt: For richer or poorer, The Stronach Group announces changes to Pegasus World Cup
---
Ky Horse Racing Commission phasing out race-day use of Lasix
---
Massachusetts: Home rule petition regarding Great Barrington horse racing officially filed as legislation in Boston
---
FanDuel preparing for online horse racing in two US states
---
Georgia: Senate lawmakers stuck on whether to legalize casinos, horse racing
---
In horse racing, an unlikely indicator for the Japanese economy... Economists track JRA revenue for insight on growth, wages
---
California Horse Racing Board restricts jockeys' use of whips
---
Jockeys deserve say in whip restriction changes
---
Canadian International purse boosted to $1 million in 2020 as part of 87-stakes schedule
---
Turfway and Woodbine team to create all-weather series
---
Kershner: Some year-end horse racing honors
---
Wallin: Richard Branson can make you a better handicapper
---
Five exciting juveniles ready to join the Kentucky Derby trail
---
Winx is your World Horse of the Decade
---
Hayward: Is the racing industry truly at a tipping point?
---
The almost-good story racing's not telling... Since the launch of the Jockey Club's equine injury database in 2008, the rate of Thoroughbred racing fatalities has fallen by 16 percent
---
Celebrating priceless stories from the rich African American history at Churchill Downs
---
Jock Watch: Da Silva bows out on a high at Woodbine finale
---
Us House extends racehorse tax break
---
Colonial Downs to race 18 days in 2020
---
---
>>> AQU news and stakes results
---
---
>>> Cheltenham Festival 2020: Latest
---
MISCELLANEOUS INDEX:
Where we put things that don't fit into any of the other index categories
---
Track visit/reviews
---
THE FANS SPEAK:
Where we occasionally search the web to explore various discussions and topics
---
OPINION:
equidaily.com's occasional thoughts on various topics regarding the horse racing game

---
equidaily.com's Coast-to-coast
---
Saratoga's Best Bets
---
Click here to e-mail any questions, comments, or suggestions to equidaily.com
---
AQUEDUCT, Jamaica, NY
ARAPAHOE PARK, Aurora, CO
ARLINGTON PARK, Arlington Heights, IL
ASSINIBOIA DOWNS, Winnipeg, Manitoba
BELMONT, Elmont, NY
BELTERRA PARK, Cincinnati, OH
BEULAH PARK, Grove City, OH
CALDER [GPW}, Miami, FL
CALIFORNIA FAIRS, CA
CANTERBURY PARK, Shakopee, MN
CHARLES TOWN, Charles Town, WV
CHURCHILL DOWNS, Louisville, KY
COLONIAL DOWNS, New Kent, VA
DELAWARE PARK, Wilmington, DE
DEL MAR, Del Mar, CA
DELTA DOWNS, Vinton, LA
DOWNS AT ALBUQUERQUE, Albuquerque, NM
ELLIS PARK, Henderson, KY
EMERALD DOWNS, Auburn, WA
EVANGELINE DOWNS, Opelousas, LA
FAIR GROUNDS, New Orleans, LA
FAIR MEADOWS, Tulsa, OK
FAIRMOUNT PARK, Collinsville, IL
FAIRPLEX, Pomona, CA
FINGER LAKES, Farmington, NY
FORT ERIE, Fort Erie, Ontario
GOLDEN GATE, Albany, CA
GREAT LAKES DOWNS, Muskegon, MI
GULFSTREAM PARK, Hallandale, FL
GULFSTREAM PARK WEST, Miami, FL
HASTINGS PARK, Vancouver, BC
HIALEAH PARK, Hialeah, FL
HAWTHORNE RACE COURSE, Cicero, IL
HOLLYWOOD PARK, Inglewood, CA
HOOSIER PARK, Anderson, IN
INDIANA GRAND, Shelbyville, IN
KEENELAND, Lexington, KY
KENTUCKY DOWNS, Franklin, KY
LAUREL PARK, Laurel, MD
LONE STAR PARK, Grand Prairie, TX
LOUISIANA DOWNS, Bossier City, LA
Los Alamitos, Los Alamitos, CA
MAHONING VALLEY, Youngstown, OH
MARQUIS DOWNS, Saskatoon, Saskatchewan
MEADOWLANDS, E Rutherford, NJ
MONMOUTH PARK, Oceanport, NJ
MOUNTAINEER, Chester, WV
NORTHLANDS PARK, Edmonton, Alberta
OAKLAWN PARK, Hot Springs, AR
PENN NATIONAL, Grantville, PA
PARX, Bensalem, PA
PIMLICO, Baltimore, MD
PINNACLE RACE COURSE, New Boston, MI
PORTLAND MEADOWS, Portland, OR
PRAIRIE MEADOWS, Des Moines, IA
PRESQUE ISLE DOWNS, Erie, PA
REMINGTON PARK, Oklahoma City, OK
RETAMA PARK, San Antonio, TX
RIVER DOWNS, Cincinnati, OH
ROCKINGHAM PARK, Salem, NH
RUIDOSO DOWNS, Ruidoso Downs, NM
SAM HOUSTON, Houston, TX
SANTA ANITA, Arcadia, CA
SARATOGA, Saratoga Springs, NY
STAMPEDE PARK, Calgary, Alberta
SUFFOLK DOWNS, Boston, MA
SUNLAND PARK, Sunland Park, NM
SUNRAY PARK, Farmington, NM
TAMPA BAY DOWNS, Tampa, FL
THISTLEDOWN, Cleveland, OH
TURF PARADISE, Phoenix, AZ
TURFWAY PARK, Florence, KY
WILL ROGERS DOWNS, Claremore, Oklahoma
WOODBINE, Rexdale, Ontario
WOODLANDS, Kansas City, KS
YAVAPAI DOWNS, Prescott Valley, AZ
ZIA PARK, Hobbs, NM

---


Note: Pages on this site are labelled with the equidaily.com logo. Some links lead to pages at other sites. equidaily.com is responsible only for the pages on this site. equidaily.com assumes no responsibility for errors or omissions. Always check with official sources to verify info.

---
Copyright 2019 equidaily.com

---