Sun results: Seek Again wins G1 $250K Hollywood Derby in US debut
Sun results: Egg Drop by a nose in G1 $250K Matriarch
Sat results: Full Ransom rallies late to capture G3 $100K Miesque Stakes
Sat results: Smooth sailing for Global View in G3 $100K Generous
Fri results: Silentio finishes strong to win G2 $250K Citation Hcp
Thurs results: Majestic Stride does the expected in G3 $100K Vernon Underwood

---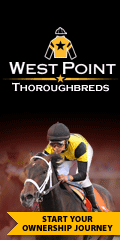 ---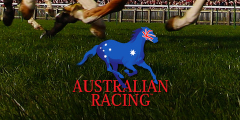 ---
Oz: Sydney racing fans are being urged to join the Australian Turf Club ahead of the next year's world-class Sydney Carnival
---
Current forecasts for N American tracks
---
Racetrack abbreviation codes
---
[AUS] FOXSPORTS.AU
[AUS] RACING AND SPORTS
[AUS] SMH.COM.AU
[AUS/NZ] THOROUGHBRED NEWS
[AUS] VIRTUAL FORM GUIDE
[ASIA] S CHINA MORNING POST
BALTIMORE SUN
BLOOD HORSE
CBS.SPORTSLINE
CHICAGO SUN-TIMES
DAILY RACING FORM
ESPN
FOX SPORTS
FRANCE GALOP
[JAPAN] HORSERACING IN JAPAN
KENTUCKY.COM
LA TIMES
LOUISVILLE COURIER JOURNAL
MIAMI HERALD
MSNBC
NY DAILY NEWS
NY POST
NY TIMES
SEATTLE TIMES
SIGNONSANDIEGO.COM
SOUTH AFRICAN HORSERACING
THISISHORSERACING.COM
TIMES PICAYUNE
[U.K.] BBC
[U.K.] GUARDIAN
[U.K.] RACING POST
[U.K.] SPORTINGLIFE.COM
[U.K.] TELEGRAPH
[U.K.] TIMES
USA TODAY
WASHINGTON POST

Haskin: Ramon Dominguez and Saratoga WarHorse
---
Racing Post: Will Take Charge's 128 RPR in Clark puts him up in a four-way tie for the best dirt horse of 2013 alongside Game On Dude, Fort Larned and Mucho Macho Man
---
Watchmaker Watch: Weekly divisional ratings
---
South China Morning Post: What we love about HKIR week - and International Jockeys' Championship
---
Hong Kong: King Kreesa rebounding nicely
---
Aqueduct shifts calendar to race Mondays in winter
---
Bloodhorse coverage: Monday's NYRA Franchise Oversight Board meeting
---
Latest Vegas Ky Derby odds
---
Could 2014 be the year for slots at the tracks in Illinois?
---
Churchill Downs fall meet closes with declines
---
Tampa opens Wed... Richer purses, major shake-ups in the trainer and jockey ranks
---
Aussies look to improve grip between boot and stirrup after spate of race-falls... "You can't turn back the clock and get jockeys to put their entire foot in the iron, but perhaps more could be done with the adhesive nature of irons and the sole of riding shoes."
---
CNN: The world's worst racehorse? Meet Vote for Lust
---
...Aw, c'mon, Vote for Lust. 0-90??? Let's take a look back at Zippy Chippy's final career start - loss #100!
---
AT&T U-Verse has ceased carriage of TVG, the horseracing channel, according to a company spokesman
---
Korean breeding, racing programs on rise
---
Noonan: Fed indictments up the ante on drugs in racing
---
Horse allegations prominent in Hollywood trade's investigation of 'no animals harmed' designation
---
...Hollywood Reporter investigation: Movie/TV business not sufficiently protecting animals... HBO's 'Luck' mentioned prominently
---
Jockey Ruby Walsh opposes wind farms near stud farms in Ireland... "It would be dangerous."
---
Watchmaker: "The phenomenon of jockeys literally taking the speed out of American racing is not a new one ... and it has evolved to the point now where a turf route here with an honest pace is more the exception rather than the rule."
---
Is Imagining the next Phipps Stable star?
---
VIDEO: Youth In Racing: The Vision 20/20 Group - Part 5... Lenny Shulman asks the group 'What Would You Do as Racing Czar?'
---
Scott: Flat Out is "the kind of horse one wishes racing produced in greater numbers: a high-class, hard-trying type who can beat you at different distances and stay in training more than a year or two."
---
Travel sickness hits King Kreesa ahead of Hong Kong Mile... American miler is on the mend, but will be under observation by Jockey Club vets
---
International results: Belshazzar takes G1 Japan Cup Dirt... Pants on Fire disappoints
---
Richard Hughes wins 2013 World Super Jockeys Series in Japan... Gary Stevens an also-ran
---
Kentucky Derby points leaderboard
---
Bloodhorse comment: Decrease in graded stakes will mean that "in the long run black type on a catalog page will become more meaningful - and more valuable."
---
Lamarra: New Meadowlands - "This is the new reality: a right-sized racetrack."
---
New gambling options north of Ohio River mean Turfway sees decline in crowds, fields, purses
---
Kentucky Derby Future Wager exacta: What if no horses in the original 23 finish 1st or 2nd?
---
Haskin: Finn Green - another lesser known story surrounding the son of Macho Uno that also packs quite an emotional wallop
---
Claiborne Farm ties Calumet for all-time stakes wins at Churchill - with 32
---
US-based horses fine after six-hour delay on their arrival in Hong Kong... Little Mike, King Kreesa are picked up later than scheduled
---
Ryan Moore the globetrotting Lester Piggott of his time after Japan Cup win crowns amazing year
---
Gulf News: "Animal Kingdom's [2013 Dubai World Cup] victory was a significant in more ways than one as it confirmed that American-trained horses can still compete with the world's best on Meydan's synthetic surface."
---
Ehalt: "Together, the last 58 winners of the BC Juvenile and Remsen have accounted for just three wins in the Kentucky Derby."
---
AUDIO: ESPN's Inside the Gates: The U. of Arizona - the USA's only collegiate program devoted to thoroughbred racing - prepares for annual Racing & Gaming Symposium
---
More from the pro-active Hong Kong stews: Jockey cops 16-meeting ban -- for ride that missed fourth-place!
---
OOoooofff! Another reason it's tough to be a jock... AP McCoy laments that rigors of race-riding caused worries over ability to be a father, "I discovered I had a low sperm count because of too many hot baths. As a jockey you do whatever it takes to keep your weight down."
---
In Hong Kong, a dead-heat for a year-end title will see a dead-heat win count as a half-win, after it was counted as a whole win, for the purpose of--- oh, never mind...
---
Novak: What are you thankful for in horse racing this season?
---
VIDEO: D Wayne Lukas and Willis Horton on Clark win
---
Kentucky Derby Future Wager: Field closes at 4-5... Honor Code second choice at 10-1
---
White: Honor Code #1 pick in Fantasy League draft
---
Plonk: "Why 2013 has been different likely has a much deeper explanation than I'll offer. But here goes. I know it sounds trite, but the game just feels so much better when the right horses win."
---
Eng: Weekend races provide chances for Eclipse redemption
---
Racing history: Pago Hop a filly with a long and productive career - owned and campaigned by one of the many colorful characters that helped solidify the Fair Grounds as one of America's most distinct racetracks
Comment: Brit columnist finds racecourse's new dress code "yet another PR embarrassment."... "Quite why racecourses persist with this 'you're-luck-we-let-you-in' mentality at a time when racing seeks to protect and expand its customer base is beyond me."
Newbury Racecourse website's offical dress code rules

---
>>> Weekend results/sulky side: 9YO Foiled Again scores in $512K TVG FFA at the Meadowlands... Captaintreacherous fizzles
>>> Chart: TVG FFA
>>> VIDEO REPLAY: TVG FFA
>>> Weekend results: Bee A Magician runs 2013 record to 17-0 with win in $253K Moni Maker at the Meadowlands
>>> Sulky side comment: Foiled Again cements his legend, others question the Captain's
---
Premier of Ontario pens letter in response to newspaper article: "In contrast to this Citizen article's headline, I believe our five-year partnership plan puts horse racing on stable ground for decades to come."
Ottawa Citizen/11.22.13: Ontario's horse racing industry on unstable ground... How the province's decision to cancel the slots-at-racetracks program has left thousands of people wondering what the future holds

---
Hovdey: Mieszerski has melancholy job of promoting Hollywood as it closes
---
Fort Erie unveils plans for 2014 festival meet... The proposal also includes plans to engage new horse racing customers through an interactive website that educates and explains the intricacies of horse racing and betting, and also re-tooling the handicapping system
---
NY Times includes connections of Ky Derby winner Orb in list of 2013 sports figures to be thankful for
---
Pennsylvania op-ed: "Racing has been a sideshow as lawmakers and two administrations have rushed to expand gambling..."
---
Jock Watch: Julien Leparoux back riding in Kentucky after stint on West Coast
---
Apprentice Watch: For Chelsey Keiser, waiting until she - and her horses - are ready is working out
---
Champion mare Groupie Doll ready for toughest test yet
---
Instant racing crucial to saving Idaho's horse racing industry, supporters say
---
Milestone: Ron Burke becomes first harness racing trainer to win 1,000 races in a year
---
Europeans looking to NFL - for horseracing inspiration
---
'Next few weeks critical' for St Nicholas Abbey
---
Blog: TV is 'dying', but here are four reasons racing has an edge
---
Cinema: Louisville looks forward to spring premiere of Mine that Bird stroy - '50-1'
---
Commentary: "The following are what I see as the 5 major flaws in horse racing over the years which led to the state of the sport today..."
---
Hovdey: Tranquility Farm's fate needs industry's attention
---
Thanksgiving Day at the Fair Grounds: Horse racing and hats
---
Street art comes To Aqueduct Racetrack
---
VIDEO: Local news cover Aqueduct art show
---
Aqueduct shifts calendar to race Mondays in winter
---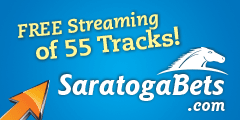 ---
---
Horserace Writers & Photographers Association hand out annual year-end Derby Awards
---
MISCELLANEOUS INDEX:
Where we put things that don't fit into any of the other index categories
---
Track visit/reviews
---
THE FANS SPEAK:
Where we occasionally search the web to explore various discussions and topics
---
OPINION:
equidaily.com's occasional thoughts on various topics regarding the horse racing game

---
equidaily.com's Coast-to-coast
---
Saratoga's Best Bets
---
Click here to e-mail any questions, comments, or suggestions to equidaily.com
---
AQUEDUCT, Jamaica, NY
ARAPAHOE PARK, Aurora, CO
ARLINGTON PARK, Arlington Heights, IL
ASSINIBOIA DOWNS, Winnipeg, Manitoba
BELMONT, Elmont, NY
BEULAH PARK, Grove City, OH
CALDER, Miami, FL
CALIFORNIA FAIRS, CA
CANTERBURY PARK, Shakopee, MN
CHARLES TOWN, Charles Town, WV
CHURCHILL DOWNS, Louisville, KY
COLONIAL DOWNS, New Kent, VA
DELAWARE PARK, Wilmington, DE
DEL MAR, Del Mar, CA
DELTA DOWNS, Vinton, LA
DOWNS AT ALBUQUERQUE, Albuquerque, NM
ELLIS PARK, Henderson, KY
EMERALD DOWNS, Auburn, WA
EVANGELINE DOWNS, Opelousas, LA
FAIR GROUNDS, New Orleans, LA
FAIR MEADOWS, Tulsa, OK
FAIRMOUNT PARK, Collinsville, IL
FAIRPLEX, Pomona, CA
FINGER LAKES, Farmington, NY
FORT ERIE, Fort Erie, Ontario
GOLDEN GATE, Albany, CA
GREAT LAKES DOWNS, Muskegon, MI
GULFSTREAM PARK, Hallandale, FL
HASTINGS PARK, Vancouver, BC
HIALEAH PARK, Hialeah, FL
HAWTHORNE RACE COURSE, Cicero, IL
HOLLYWOOD PARK, Inglewood, CA
HOOSIER PARK, Anderson, IN
INDIANA DOWNS, Shelbyville, IN
KEENELAND, Lexington, KY
KENTUCKY DOWNS, Franklin, KY
LAUREL PARK, Laurel, MD
LONE STAR PARK, Grand Prairie, TX
LOUISIANA DOWNS, Bossier City, LA
MARQUIS DOWNS, Saskatoon, Saskatchewan
MEADOWLANDS, E Rutherford, NJ
MONMOUTH PARK, Oceanport, NJ
MOUNTAINEER, Chester, WV
NORTHLANDS PARK, Edmonton, Alberta
OAKLAWN PARK, Hot Springs, AR
PENN NATIONAL, Grantville, PA
PARX, Bensalem, PA
PIMLICO, Baltimore, MD
PINNACLE RACE COURSE, New Boston, MI
PORTLAND MEADOWS, Portland, OR
PRAIRIE MEADOWS, Des Moines, IA
PRESQUE ISLE DOWNS, Erie, PA
REMINGTON PARK, Oklahoma City, OK
RETAMA PARK, San Antonio, TX
RIVER DOWNS, Cincinnati, OH
ROCKINGHAM PARK, Salem, NH
RUIDOSO DOWNS, Ruidoso Downs, NM
SAM HOUSTON, Houston, TX
SANTA ANITA, Arcadia, CA
SARATOGA, Saratoga Springs, NY
STAMPEDE PARK, Calgary, Alberta
SUFFOLK DOWNS, Boston, MA
SUNLAND PARK, Sunland Park, NM
SUNRAY PARK, Farmington, NM
TAMPA BAY DOWNS, Tampa, FL
THISTLEDOWN, Cleveland, OH
TURF PARADISE, Phoenix, AZ
TURFWAY PARK, Florence, KY
WILL ROGERS DOWNS, Claremore, Oklahoma
WOODBINE, Rexdale, Ontario
WOODLANDS, Kansas City, KS
YAVAPAI DOWNS, Prescott Valley, AZ
---


Note: Pages on this site are labelled with the equidaily.com logo. Some links lead to pages at other sites. equidaily.com is responsible only for the pages on this site. equidaily.com assumes no responsibility for errors or omissions. Always check with official sources to verify info.

---
Copyright 2013 equidaily.com

---