Del Mar news/notes
---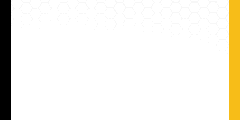 ---
>>> Oz: Racing NSW provides new info for owners... Owners will be able to attend stables and see their horses subject to compliance with strict protocols being adhered to
---
Current forecasts for N American tracks
---
Racetrack abbreviation codes
---
[AUS] FOXSPORTS.AU
[AUS] RACING AND SPORTS
[AUS] SMH.COM.AU
[AUS/NZ] THOROUGHBRED NEWS
[AUS] VIRTUAL FORM GUIDE
[ASIA] S CHINA MORNING POST
AMERICA'S BEST RACING
BALTIMORE SUN
BLOOD HORSE
BRISNET.COM NEWS
CBS.SPORTSLINE
CHICAGO SUN-TIMES
DAILY RACING FORM
ESPN
FOX SPORTS
FRANCE GALOP
[JAPAN] HORSERACING IN JAPAN
HorseRaceInsider.com
KENTUCKY.COM
LA TIMES
LOUISVILLE COURIER JOURNAL
MIAMI HERALD
MSNBC
NY DAILY NEWS
NY POST
NY TIMES
THE RACING BIZ [Mid-Atlantic region]
SEATTLE TIMES
SIGNONSANDIEGO.COM
SINGAPORE TURF CLUB
SOUTH AFRICAN HORSERACING
THISISHORSERACING.COM
THOROUGHBRED DAILY NEWS
ThoroughbredRacing.com
TIMES PICAYUNE
TWINSPIRES NEWS
[U.K.] BBC
[U.K.] GUARDIAN
[U.K.] RACING POST
[U.K.] SPORTINGLIFE.COM
[U.K.] TELEGRAPH
[U.K.] TIMES
USRacing NEWS
USA TODAY
WASHINGTON POST

Another track bites the dust... Scarborough Downs will halt live horse racing this month, ending a 70-year run... The track, which opened with thoroughbred racing in 1950, has struggled through years of financial hardship and will hold its last harness racing card on Nov 28
---
Canterbury announcer Paul Allen talks about his introduction to horse racing - and being the radio voice of the NFL Vikings since 2002
---
Massachusetts: Racetrack plan has been put on ice, halted by a roadblock to buying land and indications residents wouldn't back the plan
---
New York-bred king Mr Buff may give Cigar Mile a try
---
Europe: Ghaiyyath Crowned Cartier Horse of the Year... The Godolphin-owned 5YO won three consecutive G1 racesBy Matt Rennie/ Racing Post
---
TAA awards $3.5mil in grants... The Thoroughbred Aftercare Alliance will award grants to 81 organizations
---
Austrlia: Winx unlikely to be covered this season... Superstar mare lost her first foal by I Am Invincible this year
---
Churchill Downs halts turf racing for the season... Scraps two stakes
---
Kevin Flanery retiring as president of Churchill Downs after 11 years
---
A closer look at how Mike Smith's doing at Del Mar
---
Golden Gate COVID-19 shutdown extended through November
---
The crop: Perspectives from Hall of Fame jockey Ramon Dominguez
---
UK Racing League: Joseph and Donnacha O'Brien; Andrew Balding and Richard Hannon among teams... Neww televised summer series which will guarantee UK$1.8m in prize money
---
Christmas return of British spectators not ruled out
---
Trainer Linda Rice testifies that cash gifts were not in exchange for special treatment
---
Woodbine Entertainment adds three to Board of Directors
---
Canadian Horse Racing Hall of Fame now accepting nominations for Class of 2021
---
Keeneland becomes COVID-19 surge testing site
---
Charles Town adds four days of racing
---
Fans to be permitted at upcoming Tampa Bay Downs meet
---
Keeneland November sale ends with improved buyback rate, strong internet bidding
---
Feds: More doping charges could be in pipeline
---
Prosecutors plan to use intent as argument in Navarro/Servis drug case
---
Servis, Navarro case unlikely to start before July
---
Hidden Scroll tops Keeneland November Sale on Tues... Headed to Brad Cox barn
---
Handicapping challenge to benefit Grayson-Jockey Club
---
No crying at the track: Four betting tips for handling late changes
---
Q and A with owner Jeff Bloom: I'm trying to not sit idly by as we look for necessary change in racing
---
Hovdey: America vs top Europeans on turf - Here's one great they couldn't overcome
---
Fair Grounds to begin race season without spectators
---
International: Disruption to horse movement from Brexit deadline
---
New children's book 'Sid and Stan Go To The Races' by upstate New York author follows pair of Golden Retrievers with portion of proceeds to benefit backstretch charity
---
The autumn of King Leatherbury
---
BC Turf winner Tarnawa to race in 2021, Arc dream alive
---
Canterbury Park requests 65 days of racing in 2021
---
Mountaineer cancels two cards due to power outage
---
Apprentice Watch: Reylu Gutierrez to ride at Turfway
---
Trainer Linda Rice's attorneys argue other trainers were also given information
---
From Maine to California, these tracks are gone, but not forgotten
---
---
Massachusetts: Plotting an unlikely comeback for horse racing... Businessman Armand Janjigian knows his dream of thoroughbred horse racing in Sturbridge is a long shot, but he's all in
---
---
Jock Watch: Aaron Gryder chooses to end worldwide career at a starting point
---
Woodbine cancels Nov 15 card due to weather warning
---
Wha--??? UK jump race ends with 7th-place finisher being awarded the win!
---
Meanwhile, punters complain about judge's dark decision on Cheltenham photo... Fading daylight leads to inconclusive photo
---
Farrell: Franco booted off Tiz The Law in latest version of racing's 'blame game'
---
UPI: Racing week in review
---
Tough weekend at Del Mar for Baffert... Barn sees another odds-on favorite lose in stakes race
---
Firenze Fire to target Cigar Mile
---
Asmussen stars at Fair Grounds for training this fall
---
Brad Cox, several others among new trainer faces at Sam Houston
---
Joel Rosario records 3,000th career win
---
Eddie Delahoussaye urges jockeys' input on horse racing rules... The Hall of Famer blasts regulations being passed without regard for the well being or opinions of the riders
---
Horse racing's richest owners include secretive Chanel brothers worth $UK19bil, the ruler of Dubai and The Queen
---
Half-sister to Tiz the Law, inching closer to career debut... "She looks like she's got some talent."
---
Say goodbye to Fairmount Park. Racetrack partners with FanDuel, becomes FanDuel Sportsbook and Horse Racing... "This is the first time we've put our brand on the overall track."
---
Golden Gate cancels racing for at least one week due to COVID
---
Zia Park suspends racing through Nov 30 due to statewide COVID restrictions
---
Churchill suspends turf racing through Nov 22
---
Authentic moves into tie for second in 2020 Longines World's Best Racehorse Rankings
---
Kentucky Derby Futures: Turning the page quickly to 2021
---
Tiz the Law confirmed for Pegasus, Franco sacked
---
Hayward: Change is coming to American racing - but WE need to change too
---
The Big A: Fall meet features turf, turf and more turf races
---
Voting begins for Secretariat Vox Populi Horse of 2020... This year's nominees include Authentic, Monomoy Girl, and Whitmore
---
Can Essential Quality maintain momentum on 2021 Triple Crown trail?
---
Trends that continued or were halted at the 2020 Breeders' Cup
---
After delays and discord, Turf Paradise approved for meet
---
International: What's the future of horse racing in New Zealand?
---
Hold your fire! Three ways to overcome being a shotgun horseplayer
---
Former session topper given away as Zayat liquidation continues
---
Serengeti Empress retired, to visit Into Mischief
---
Gulfstream Park West turf stakes rescheduled
---
Four jockeys who stood out during Breeders' Cup Weekend 2020
---
The Pandemic effect: Why it hasn't ALL been bad news for racing
---
Scully: Ranking 2020 Breeders' Cup performances
---
Marshall Gramm wins Breeders' Cup Betting Challenge
---
Breeders' Cup Classic final time, fractions updated
---
New filings hint at possible defense, strategies in federal doping case
---
NY horses from federally indicted trainers were positive for Clenbuterol at 77%
---
Equine fatality rate drops in mid-Atlantic racing
---
France introduces mandatory COVID-19 tests for jockeys
---
Campbell: The humbling of Bob Baffert
---
Hersh: Breeders' Cup revisited - with 20-20 hindsight, some lessons going forward
---
---
>>> Aqueduct news and stakes results
---
---
>>> Cheltenham rethink after second dead-heat caused by poor light in five years
---
MISCELLANEOUS INDEX:
Where we put things that don't fit into any of the other index categories
---
Track visit/reviews
---
THE FANS SPEAK:
Where we occasionally search the web to explore various discussions and topics
---
OPINION:
equidaily.com's occasional thoughts on various topics regarding the horse racing game

---
equidaily.com's Coast-to-coast
---
Saratoga's Best Bets
---
Click here to e-mail any questions, comments, or suggestions to equidaily.com
---
AQUEDUCT, Jamaica, NY
ARAPAHOE PARK, Aurora, CO
ARLINGTON PARK, Arlington Heights, IL
ASSINIBOIA DOWNS, Winnipeg, Manitoba
BELMONT, Elmont, NY
BELTERRA PARK, Cincinnati, OH
BEULAH PARK, Grove City, OH
CALDER [GPW}, Miami, FL
CALIFORNIA FAIRS, CA
CANTERBURY PARK, Shakopee, MN
CHARLES TOWN, Charles Town, WV
CHURCHILL DOWNS, Louisville, KY
COLONIAL DOWNS, New Kent, VA
DELAWARE PARK, Wilmington, DE
DEL MAR, Del Mar, CA
DELTA DOWNS, Vinton, LA
DOWNS AT ALBUQUERQUE, Albuquerque, NM
ELLIS PARK, Henderson, KY
EMERALD DOWNS, Auburn, WA
EVANGELINE DOWNS, Opelousas, LA
FAIR GROUNDS, New Orleans, LA
FAIR MEADOWS, Tulsa, OK
FAIRMOUNT PARK, Collinsville, IL
FAIRPLEX, Pomona, CA
FINGER LAKES, Farmington, NY
FORT ERIE, Fort Erie, Ontario
GOLDEN GATE, Albany, CA
GREAT LAKES DOWNS, Muskegon, MI
GULFSTREAM PARK, Hallandale, FL
GULFSTREAM PARK WEST, Miami, FL
HASTINGS PARK, Vancouver, BC
HIALEAH PARK, Hialeah, FL
HAWTHORNE RACE COURSE, Cicero, IL
HOLLYWOOD PARK, Inglewood, CA
HOOSIER PARK, Anderson, IN
INDIANA GRAND, Shelbyville, IN
KEENELAND, Lexington, KY
KENTUCKY DOWNS, Franklin, KY
LAUREL PARK, Laurel, MD
LONE STAR PARK, Grand Prairie, TX
LOUISIANA DOWNS, Bossier City, LA
Los Alamitos, Los Alamitos, CA
MAHONING VALLEY, Youngstown, OH
MARQUIS DOWNS, Saskatoon, Saskatchewan
MEADOWLANDS, E Rutherford, NJ
MONMOUTH PARK, Oceanport, NJ
MOUNTAINEER, Chester, WV
NORTHLANDS PARK, Edmonton, Alberta
OAKLAWN PARK, Hot Springs, AR
PENN NATIONAL, Grantville, PA
PARX, Bensalem, PA
PIMLICO, Baltimore, MD
PINNACLE RACE COURSE, New Boston, MI
PORTLAND MEADOWS, Portland, OR
PRAIRIE MEADOWS, Des Moines, IA
PRESQUE ISLE DOWNS, Erie, PA
REMINGTON PARK, Oklahoma City, OK
RETAMA PARK, San Antonio, TX
RIVER DOWNS, Cincinnati, OH
ROCKINGHAM PARK, Salem, NH
RUIDOSO DOWNS, Ruidoso Downs, NM
SAM HOUSTON, Houston, TX
SANTA ANITA, Arcadia, CA
SARATOGA, Saratoga Springs, NY
STAMPEDE PARK, Calgary, Alberta
SUFFOLK DOWNS, Boston, MA
SUNLAND PARK, Sunland Park, NM
SUNRAY PARK, Farmington, NM
TAMPA BAY DOWNS, Tampa, FL
THISTLEDOWN, Cleveland, OH
TURF PARADISE, Phoenix, AZ
TURFWAY PARK, Florence, KY
WILL ROGERS DOWNS, Claremore, Oklahoma
WOODBINE, Rexdale, Ontario
WOODLANDS, Kansas City, KS
YAVAPAI DOWNS, Prescott Valley, AZ
ZIA PARK, Hobbs, NM

---


Note: Pages on this site are labelled with the equidaily.com logo. Some links lead to pages at other sites. equidaily.com is responsible only for the pages on this site. equidaily.com assumes no responsibility for errors or omissions. Always check with official sources to verify info.

---
Copyright 2020 equidaily.com

---