Sat results: Lord Simba runs away with G3 $100K Los Angeles
---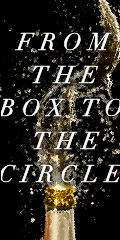 ---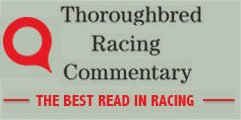 ---
Reflections on All Aged Stakes Day
Hong Kong's horse population to jump by 120 as Jockey Club shifts dynamics

---
Current forecasts for N American tracks
---
Racetrack abbreviation codes
---
[AUS] FOXSPORTS.AU
[AUS] RACING AND SPORTS
[AUS] SMH.COM.AU
[AUS/NZ] THOROUGHBRED NEWS
[AUS] VIRTUAL FORM GUIDE
[ASIA] S CHINA MORNING POST
BALTIMORE SUN
BLOOD HORSE
CBS.SPORTSLINE
CHICAGO SUN-TIMES
DAILY RACING FORM
ESPN
FOX SPORTS
FRANCE GALOP
[JAPAN] HORSERACING IN JAPAN
KENTUCKY.COM
LA TIMES
LOUISVILLE COURIER JOURNAL
MIAMI HERALD
MSNBC
NY DAILY NEWS
NY POST
NY TIMES
THE RACING BIZ [Mid-Atlantic region]
SEATTLE TIMES
SIGNONSANDIEGO.COM
SINGAPORE TURF CLUB
SOUTH AFRICAN HORSERACING
THISISHORSERACING.COM
ThoroughbredRacing.com
TIMES PICAYUNE
[U.K.] BBC
[U.K.] GUARDIAN
[U.K.] RACING POST
[U.K.] SPORTINGLIFE.COM
[U.K.] TELEGRAPH
[U.K.] TIMES
USA TODAY
WASHINGTON POST

NYRA reprivatization moves closer to reality
---
Slots as savior - uh, never mind... Boston Globe op-ed: State's casino funded racing subsidy needs new mission
---
Horsemen reinstate TwinSpires' OK to take California bets
---
Eclipse Awards shifted to Thurs
---
Watchmaker: Can Irish War Cry fire big back to back?
---
Sat results: Irap secures elusive first career victory in G2 $1mil Blue Grass
---
Sat results: Sailor's Valentine scores 22-1 surprise in G1 $500K Ashland
---
Racing TV international: Mixed results for Grand National coverage... 62 per cent peak share of the total TV viewers equalled the modern record
---
Funny VIDEO: Race with call done UK garage-style... What is "UK garage"? - seems like some kind of synth-rap
---
Handle on US races down 1.1 percent in first quarter
---
Melnyk heads 2017 Canadian Horse Racing Hall of Fame class
---
NY: NYRA deal stalled after budget bills fall apart
---
Comedian Don Rickles passes - had two stake winners named after him
---
Hovdey: Conspiracy theories of armchair stewards
---
Ben's Cat, 11, nears first start of year
---
Gulfstream's mandatory Rainbow 6 yields $48,881 payoff
---
Off-track bettor's $14.4K ticket grabs $1.2mil P6 jackpot at Santa Anita
---
NYRA launches NYRA Now app
---
NYRA's 'parallel path' to broadcasting's future
---
TRC reader poll result: American Pharoah is still the people's horse
---
Kentucky Horse Racing Commission approves transferring $1.65mil in purses to Ellis Park
---
Um, yeah sure, whatever you say... PEOPLE magazine says, "Aside from the elaborate outfits and betting on horses, when most people think of the Kentucky Derby, they think of delicious southern food."... 2017 official Derby menu announced
---
Godolphin launches 'Fantasy Stable League' in America and Europe
---
Seattle Times: Punter pens ode to handicapping, "It's hard to verbalize the great feeling I get when a race goes exactly as I predicted."
---
Pegasus World Cup to be worth $16 million in 2018
---
Pedigree insights: Always Dreaming
---
3YO Watch: Always Dreaming has a combination you don't see very often
---
3YO Watch: There's something about Girvin that means we should take him very seriously
---
'Ready-made' Iliad has O'Neill dreaming of another shot at the Triple Crown
---
Breeding: Stunning weekend rockets Snitzel up the world sires' rankings
---
Economic contribution of Minnesota's horse racing industry
---
Pa: 10th annual report on PA casino gaming's impact on PA's horse racing industry now available
---
UK's Royal Mail unveils racing-related stamps
---
Banned trainer Richard Dutrow files for bankruptcy
---
Michael Iavarone, the founder of IEAH Stable, ready to re-enter racing
---
N Dakota: 'Historic horse racing,' no - electronic pull tabs, yes - for now
---
Del Mar boosts incentive to attract out-of-state horses
---
Horsemen halt TwinSpires from accepting bets at Calif tracks
---
CHRB again approves third-party Lasix administration
---
Australia: RSPCA renews calls to ban the whip in thoroughbred racing
---
Photo gallery: La Derby
---
Sat preview: Grand National 2017 - The Last Samuri heads 40-horse line-up at Aintree
---
Emerald Downs opens Sat... The track is a family, a very close family, with all the ups and downs and quirks
---
Current Ky Derby points leaderboard<

---
NYRA privatization stalls during NY budget wrangling<

---
Arrogate vs Frankel: Brit columnist voices his opinion on which horses is the 'greatest' as the debate continues to rumble on<

---
Haskin: John Nerud and the making of Arrogate<

---
Arrogate returns to Calif<

---
Kidnapped twice, trainer Antonio Sano [Gunnevera] eyeing Kentucky Derby<

---
The man who raised Lady Eli and his wondrous rapport with his horses<

---
Pletcher's Master Plan worth keeping in mind for the Belmont after UAE run<

---
Deep Impact replaces Galileo as the world's top-ranked stallion<

---
Interesting Malagacy has plenty of scope for improvement<

---
Injury knocks El Areeb out of Kentucky Derby contention<

---
Local newspaper: Sunland Derby hits the big time of racing<

---
Watchmaker: Overlapping post times - horseplayers deserve better treatment... Plus, Sat stakes post-race thoughts<

---
86YO Brit trainer hops onboard workout horses because of staff shortage<

---
Museum of Racing: Man o War exhibit honors racing legend born a century ago<

---
Trainer, ex-husband combine for SA win, " We need to put the past aside. We're here to win races."<

---
Ehalt: Billion$ of reasons why Americans are so keen to attract more big-race runners from Japan
---
Racing Post: Drama in the desert: the best and worst of the weekend racing
---
How Arrogate became highest earning horse in history in 140 days
---
Good Night Shirt, Tom Voss elected to Hall of Fame via Steeplechase Review Committee
---
Trainer Watch: For jack-of-all trades Hubert Gaffney, a burgeoning career and a new reason to stay home
---
3YO Watch: Breeders excited after stakes success for Twisted Tom, "We're dreaming a little bit right now."
---
W Va racing advocates seek ADW bill
---
World racing fans vote Hong Kong's female jockey Kei Chiong as year's most inspirational story
---
To achieve racing success, many challenges need to be overcome
---
Sun results: Hence best in G3 $800K Sunland Derby
---
Sat results: Fast and Accurate upsets G3 $500K Spiral at Turfway
---
Sat results: Thunder Snow over Epicharis in UAE Derby - moves to top of Ky Derby points leaderboard
---
Sat results: Light In Paris rallies to capture $100K Plenty Of Grace
---
---
Racing Post: Best and worst of the weekend's racing
---
MISCELLANEOUS INDEX:
Where we put things that don't fit into any of the other index categories
---
Track visit/reviews
---
THE FANS SPEAK:
Where we occasionally search the web to explore various discussions and topics
---
OPINION:
equidaily.com's occasional thoughts on various topics regarding the horse racing game

---
equidaily.com's Coast-to-coast
---
Saratoga's Best Bets
---
Click here to e-mail any questions, comments, or suggestions to equidaily.com
---
AQUEDUCT, Jamaica, NY
ARAPAHOE PARK, Aurora, CO
ARLINGTON PARK, Arlington Heights, IL
ASSINIBOIA DOWNS, Winnipeg, Manitoba
BELMONT, Elmont, NY
BELTERRA PARK, Cincinnati, OH
BEULAH PARK, Grove City, OH
CALDER, Miami, FL
CALIFORNIA FAIRS, CA
CANTERBURY PARK, Shakopee, MN
CHARLES TOWN, Charles Town, WV
CHURCHILL DOWNS, Louisville, KY
COLONIAL DOWNS, New Kent, VA
DELAWARE PARK, Wilmington, DE
DEL MAR, Del Mar, CA
DELTA DOWNS, Vinton, LA
DOWNS AT ALBUQUERQUE, Albuquerque, NM
ELLIS PARK, Henderson, KY
EMERALD DOWNS, Auburn, WA
EVANGELINE DOWNS, Opelousas, LA
FAIR GROUNDS, New Orleans, LA
FAIR MEADOWS, Tulsa, OK
FAIRMOUNT PARK, Collinsville, IL
FAIRPLEX, Pomona, CA
FINGER LAKES, Farmington, NY
FORT ERIE, Fort Erie, Ontario
GOLDEN GATE, Albany, CA
GREAT LAKES DOWNS, Muskegon, MI
GULFSTREAM PARK, Hallandale, FL
HASTINGS PARK, Vancouver, BC
HIALEAH PARK, Hialeah, FL
HAWTHORNE RACE COURSE, Cicero, IL
HOLLYWOOD PARK, Inglewood, CA
HOOSIER PARK, Anderson, IN
INDIANA DOWNS, Shelbyville, IN
KEENELAND, Lexington, KY
KENTUCKY DOWNS, Franklin, KY
LAUREL PARK, Laurel, MD
LONE STAR PARK, Grand Prairie, TX
LOUISIANA DOWNS, Bossier City, LA
Los Alamitos, Los Alamitos, CA
MAHONING VALLEY, Youngstown, OH
MARQUIS DOWNS, Saskatoon, Saskatchewan
MEADOWLANDS, E Rutherford, NJ
MONMOUTH PARK, Oceanport, NJ
MOUNTAINEER, Chester, WV
NORTHLANDS PARK, Edmonton, Alberta
OAKLAWN PARK, Hot Springs, AR
PENN NATIONAL, Grantville, PA
PARX, Bensalem, PA
PIMLICO, Baltimore, MD
PINNACLE RACE COURSE, New Boston, MI
PORTLAND MEADOWS, Portland, OR
PRAIRIE MEADOWS, Des Moines, IA
PRESQUE ISLE DOWNS, Erie, PA
REMINGTON PARK, Oklahoma City, OK
RETAMA PARK, San Antonio, TX
RIVER DOWNS, Cincinnati, OH
ROCKINGHAM PARK, Salem, NH
RUIDOSO DOWNS, Ruidoso Downs, NM
SAM HOUSTON, Houston, TX
SANTA ANITA, Arcadia, CA
SARATOGA, Saratoga Springs, NY
STAMPEDE PARK, Calgary, Alberta
SUFFOLK DOWNS, Boston, MA
SUNLAND PARK, Sunland Park, NM
SUNRAY PARK, Farmington, NM
TAMPA BAY DOWNS, Tampa, FL
THISTLEDOWN, Cleveland, OH
TURF PARADISE, Phoenix, AZ
TURFWAY PARK, Florence, KY
WILL ROGERS DOWNS, Claremore, Oklahoma
WOODBINE, Rexdale, Ontario
WOODLANDS, Kansas City, KS
YAVAPAI DOWNS, Prescott Valley, AZ
ZIA PARK, Hobbs, NM

---


Note: Pages on this site are labelled with the equidaily.com logo. Some links lead to pages at other sites. equidaily.com is responsible only for the pages on this site. equidaily.com assumes no responsibility for errors or omissions. Always check with official sources to verify info.

---
Copyright 2016 equidaily.com

---