Santa Anita news/notes
---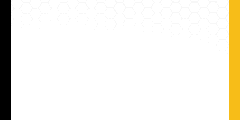 ---
>>> Sat 3/28 preview: Japanese Road to the Ky Derby concludes with Fukuryu Stakes at Nakayama
>>> Australian horse racing and harness racing to continue despite coronavirus scare
>>> Sun results: Golden Sixty triumphs in an epic HK$20 million Hong Kong Derby
---
Current forecasts for N American tracks
---
Racetrack abbreviation codes
---
[AUS] FOXSPORTS.AU
[AUS] RACING AND SPORTS
[AUS] SMH.COM.AU
[AUS/NZ] THOROUGHBRED NEWS
[AUS] VIRTUAL FORM GUIDE
[ASIA] S CHINA MORNING POST
AMERICA'S BEST RACING
BALTIMORE SUN
BLOOD HORSE
CBS.SPORTSLINE
CHICAGO SUN-TIMES
DAILY RACING FORM
ESPN
FOX SPORTS
FRANCE GALOP
[JAPAN] HORSERACING IN JAPAN
KENTUCKY.COM
LA TIMES
LOUISVILLE COURIER JOURNAL
MIAMI HERALD
MSNBC
NY DAILY NEWS
NY POST
NY TIMES
THE RACING BIZ [Mid-Atlantic region]
SEATTLE TIMES
SIGNONSANDIEGO.COM
SINGAPORE TURF CLUB
SOUTH AFRICAN HORSERACING
THISISHORSERACING.COM
>>> THOROUGHBRED DAILY NEWS
ThoroughbredRacing.com
TIMES PICAYUNE
TWINSPIRES NEWS
[U.K.] BBC
[U.K.] GUARDIAN
[U.K.] RACING POST
[U.K.] SPORTINGLIFE.COM
[U.K.] TELEGRAPH
[U.K.] TIMES
USRacing NEWS
USA TODAY
WASHINGTON POST

Haskin: Make the Belmont Stakes the Derby
---
Md: General Assembly approves renovation of Pimlico, Laurel
---
America's Day at the Races to air weekend racing coverage on FS1
---
New York-based trainers support eliminating race-day Lasix
---
DERBY, etc:
---
Midnight Bisou owner 'would expect' Maximum Security to be DQ'd from Saudi win
---
Monmouth Park head Drazin asks legislature to establish ontrack pharmacy
---
Haskin's latest Derby Dozen
---
Craig Evans: ban jockeys a month for every hit over the whip limit - then they'd learn to count
---
The mysterious life of a slave who became the most celebrated jockey in North America
---
Drazin: "Cheating cannot be tolerated."
---
Fasig-Tipton announces dates for rescheduled 2YO sales
---
Rosenblatt: Derby Top Ten
---
Kentucky Derby Pedigree Profile: Nadal
---
CHRB files complaints against eight at Santa Anita
---
Profile: Gulfstream's Ron Nicoletti... Hobnobbed with the stars before launching an enduring career in horseracing
---
Trainers see positive side of recent indictments, "My first reaction was I was delighted because it's hard to have to compete with trainers that you absolutely know are doing crap like that."
---
Baffert comes out in favor of Horseracing Integrity Act
---
Florida-based owner and trainer indicted on money laundering charge
---
Equine Injury Database: Rate of equine fatalites drops
---
Senate committee passes bill requiring USADA horse racing enforcement plan
---
Racing-themed movie review: "Ride Like a Girl" - Based on a true story... remains a standard underdog narrative that fails to rouse the audience from their seats, despite the best efforts from its cast and a few charming moments
---
Arizona HBPA to gaming: Pull Turf Paradise signal from Stronach affiliates
---
Gary Contessa: my mission to give racegoers an experience that transcends betting
---
Nevada's horse racing handle in sharp decline before doping scheme
---
NY: Belmont Park to install synthetic surface on pony track
---
For NYRA Safety and Integrity team, horse welfare is top priority
---
Kentucky Derby and Preakness winner War Emblem dies at 21
---
OBS sales bookend 2020 juvenile auction calendar
---
New medication policies, whip rules in place at 2YO sales
---
Yonkers: Racing cancelled Tues due to COVID-19 fears
---
CHRB report details findings on Santa Anita horse fatalities
---
Jock Watch: 'Tyler Gaffalione Day' declared in Broward Cty, FL
---
Scott and Gary Stevens: Taking toughness to another level
---
Authentic closes as individual favorite in Kentucky Derby Future Wager Pool 3
---
Breeders' Cup to cap attendance at 45,000 for Keeneland
---
Brilliant women in US horse racing history
---
Michaels: Who's hot, who's not on the road to the Kentucky Derby
---
Santa Anita cancels March 13 card due to forecast
---
Rosenblatt: Upheaval hits indutry in 2020
---
Hovdey: Celebrating those glorious dinosaurs of the past - America's great 'handicap horses'
---
The Cheltenham Festival starts on Tues... The most ferocious four days in racing there is
---
In their own words: Four jockeys talk abot the racing life
---
Jose Ortiz cleared to ride after swift recovery from wrist injury
---
Five key takeaways from Saturday's trio of Derby preps
---
Handicapping: A common pre-race mishap handicappers should never ignore
---
Gunmen escape with $250K in Aqueduct robbery
---
The Daily Beast: The Mysterious Deaths That Exposed Horse Racing's Brutal Underbelly
---
INDICTMENTS
---
National Museum of Racing announces 2020 Hall of Fame finalists
---
Maximum Security, Midnight Bisou to campaign stateside... McKinzie also expected to skip Dubai World Cup and return to the US
---
Ritvo stepping down from role as Stronach Group chief operating officer
---
BC increases purses for Classic, Turf, and Dirt Mile
---
'America should do something like this' - Mike Smith lauds Riyadh's 'one goggle' dirt track
---
Mike Smith responds to Saudi riding suspension... "To receive that many days of a suspension is brutal enough and then to take 60% from what I flew across the world to earn, close to a quarter-of-a-million dollars, the punishment doesn't fit the crime."
---
Mike Smith fined more than $200K for Saudi Cup ride
---
Maximum Security is 'King Of The World' after winning Saudi Cup
---
Pro gambler's three tricks that helped him transition from an accountant sitting behind a desk for 20 years to playing the horses and sports full time
---
Discover five ways to determine a vulnerable favorite
---
More Joe Sharp trainees test positive for Levamisole
---
Jock dies after race spill at Rillito Park Racetrack
---
UK: New $2.3mil horse racing series to introduce whip restrictions
---
Hot trainer spotlight: Michael McCarthy
---
Q and A with Woodbine's John Siscos: "... the industry needs one voice."
---
Female jocks make history in Saudi Arabia winning two Jockey Challenge races... "My idol is Frankie Dettori and I'm so happy he was behind me."
---
Plans for Pimlico, Laurel earn panel approval... $389mil plan unanimously passed Maryland budget and taxation committee Feb 28
---
Pimlico legislation: Questionns and answers
---
Horse Racing Ireland unveils ambitious Strategic Plan for the industry
---
International: No public allowed at Japanese meetings from Sat, Feb 29 until further notice
---
Breeders' Cup continues safety reforms, hikes purses
---
Woodbine overnight, Ontario programs get purse increase
---
3YO Watch: Can fast-rising Ete Indien carry his speed 10F in Kentucky Derby?
---
Cordero moving on with Franco... Still considers Velazquez family
---
Handicapping: Considering ground loss when evaluating a racehorse's chances
---
Five takeaways from Fountain of Youth Stakes
---
Maximum Security finds 'vindication' in Saudi Cup
---
Ete Indien dominates Fountain of Youth at GP
---
Jock Watch: Velazquez splits with Cordero as Anderson takes book
---
---
>>> AQU news and stakes results
---
---
>>> UK: Horse racing suspended
---
MISCELLANEOUS INDEX:
Where we put things that don't fit into any of the other index categories
---
Track visit/reviews
---
THE FANS SPEAK:
Where we occasionally search the web to explore various discussions and topics
---
OPINION:
equidaily.com's occasional thoughts on various topics regarding the horse racing game

---
equidaily.com's Coast-to-coast
---
Saratoga's Best Bets
---
Click here to e-mail any questions, comments, or suggestions to equidaily.com
---
AQUEDUCT, Jamaica, NY
ARAPAHOE PARK, Aurora, CO
ARLINGTON PARK, Arlington Heights, IL
ASSINIBOIA DOWNS, Winnipeg, Manitoba
BELMONT, Elmont, NY
BELTERRA PARK, Cincinnati, OH
BEULAH PARK, Grove City, OH
CALDER [GPW}, Miami, FL
CALIFORNIA FAIRS, CA
CANTERBURY PARK, Shakopee, MN
CHARLES TOWN, Charles Town, WV
CHURCHILL DOWNS, Louisville, KY
COLONIAL DOWNS, New Kent, VA
DELAWARE PARK, Wilmington, DE
DEL MAR, Del Mar, CA
DELTA DOWNS, Vinton, LA
DOWNS AT ALBUQUERQUE, Albuquerque, NM
ELLIS PARK, Henderson, KY
EMERALD DOWNS, Auburn, WA
EVANGELINE DOWNS, Opelousas, LA
FAIR GROUNDS, New Orleans, LA
FAIR MEADOWS, Tulsa, OK
FAIRMOUNT PARK, Collinsville, IL
FAIRPLEX, Pomona, CA
FINGER LAKES, Farmington, NY
FORT ERIE, Fort Erie, Ontario
GOLDEN GATE, Albany, CA
GREAT LAKES DOWNS, Muskegon, MI
GULFSTREAM PARK, Hallandale, FL
GULFSTREAM PARK WEST, Miami, FL
HASTINGS PARK, Vancouver, BC
HIALEAH PARK, Hialeah, FL
HAWTHORNE RACE COURSE, Cicero, IL
HOLLYWOOD PARK, Inglewood, CA
HOOSIER PARK, Anderson, IN
INDIANA GRAND, Shelbyville, IN
KEENELAND, Lexington, KY
KENTUCKY DOWNS, Franklin, KY
LAUREL PARK, Laurel, MD
LONE STAR PARK, Grand Prairie, TX
LOUISIANA DOWNS, Bossier City, LA
Los Alamitos, Los Alamitos, CA
MAHONING VALLEY, Youngstown, OH
MARQUIS DOWNS, Saskatoon, Saskatchewan
MEADOWLANDS, E Rutherford, NJ
MONMOUTH PARK, Oceanport, NJ
MOUNTAINEER, Chester, WV
NORTHLANDS PARK, Edmonton, Alberta
OAKLAWN PARK, Hot Springs, AR
PENN NATIONAL, Grantville, PA
PARX, Bensalem, PA
PIMLICO, Baltimore, MD
PINNACLE RACE COURSE, New Boston, MI
PORTLAND MEADOWS, Portland, OR
PRAIRIE MEADOWS, Des Moines, IA
PRESQUE ISLE DOWNS, Erie, PA
REMINGTON PARK, Oklahoma City, OK
RETAMA PARK, San Antonio, TX
RIVER DOWNS, Cincinnati, OH
ROCKINGHAM PARK, Salem, NH
RUIDOSO DOWNS, Ruidoso Downs, NM
SAM HOUSTON, Houston, TX
SANTA ANITA, Arcadia, CA
SARATOGA, Saratoga Springs, NY
STAMPEDE PARK, Calgary, Alberta
SUFFOLK DOWNS, Boston, MA
SUNLAND PARK, Sunland Park, NM
SUNRAY PARK, Farmington, NM
TAMPA BAY DOWNS, Tampa, FL
THISTLEDOWN, Cleveland, OH
TURF PARADISE, Phoenix, AZ
TURFWAY PARK, Florence, KY
WILL ROGERS DOWNS, Claremore, Oklahoma
WOODBINE, Rexdale, Ontario
WOODLANDS, Kansas City, KS
YAVAPAI DOWNS, Prescott Valley, AZ
ZIA PARK, Hobbs, NM

---


Note: Pages on this site are labelled with the equidaily.com logo. Some links lead to pages at other sites. equidaily.com is responsible only for the pages on this site. equidaily.com assumes no responsibility for errors or omissions. Always check with official sources to verify info.

---
Copyright 2019 equidaily.com

---