Los Al news/notes
---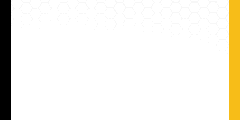 ---
>>> Caulfield Cup and Lexus Melbourne Cup weights released
>>> Oz: Magic Millions extends women owners bonus
---
Current forecasts for N American tracks
---
Racetrack abbreviation codes
---
[AUS] FOXSPORTS.AU
[AUS] RACING AND SPORTS
[AUS] SMH.COM.AU
[AUS/NZ] THOROUGHBRED NEWS
[AUS] VIRTUAL FORM GUIDE
[ASIA] S CHINA MORNING POST
BALTIMORE SUN
BLOOD HORSE
CBS.SPORTSLINE
CHICAGO SUN-TIMES
DAILY RACING FORM
ESPN
FOX SPORTS
FRANCE GALOP
[JAPAN] HORSERACING IN JAPAN
KENTUCKY.COM
LA TIMES
LOUISVILLE COURIER JOURNAL
MIAMI HERALD
MSNBC
NY DAILY NEWS
NY POST
NY TIMES
THE RACING BIZ [Mid-Atlantic region]
SEATTLE TIMES
SIGNONSANDIEGO.COM
SINGAPORE TURF CLUB
SOUTH AFRICAN HORSERACING
THISISHORSERACING.COM
ThoroughbredRacing.com
TIMES PICAYUNE
[U.K.] BBC
[U.K.] GUARDIAN
[U.K.] RACING POST
[U.K.] SPORTINGLIFE.COM
[U.K.] TELEGRAPH
[U.K.] TIMES
USA TODAY
WASHINGTON POST

NY Times: Justify failed a drug test before winning the Triple Crown
---
CNN: Bob Baffert pushes back on report that Justify should have been ineligible for Kentucky Derby
---
Vet says 'zero chance' drug found in Justify's system would be given before race
---
Former CHRB chiarman: CHRB followed protocols in scopolamine positives for Justify, six others
---
Pat Forde declares ",,,the beginning of the end for horse racing."
---
Guardian: Justify drug test cover-up deals immense blow to US horse racing
---
Opinion: The cover-up for Triple Crown winner Justify looks shameful, no matter how it's framed
---
Colonial Downs announces 2019 15-day meet results ... Record crowds, purses and wagers highlight racing revival in Virginia
---
At Colonial, horsemen relish 'putting on a show'
---
KEE Sept: Godolphin scores son of Curlin for staggering $4.1mil
---
Wallin: Thrive with these nine stoic horseplaying practices
---
Santa Anita's Clockers' Corner open for business... Meet opens Fri Sept 27
---
Churchill Downs Sept meeting opens Sept 13
---
Oz: Sustainability is a way of life for Australian horse racing professionals
---
Christophe Soumillon: we need to be more transparent to open up racing to punters
---
Behind the scenes: Asst trainer Karin Wagner's career built on love of horses
---
Okla gov looks to 'refine and improve' compacts allowing gaming at racetracks
---
Delaware Commission upholds one-year ban for Vitali
---
Aidan O'Brien's Kew Gardens top weight for Melbourne Cup
---
History/Oregon: Horse racing, and horse-race fixing, used to be wildly popular
---
Sat results: Euro-invader Spanish Mission wins $1mil Jockey Club Derby Invitational, the final jewel of the Turf Trinity for sophomores, at Belmont
---
Win and you're --- ahh, never mid: Part-owner Barry Irwin confirmed that Spanish Mission would return to Europe before heading to Australia for a possible Melbourne Cup bid in 2020
---
Maryland legislature probes horse racing panel's oversight of subsidies for racetracks
---
G1 winner Glorious Empire targeting Sept 21 G3 Turf Cup at LRL for comeback race
---
UPI: weekend stakes results
---
Post-Saratoga season look-back -- Power List 2019: The fourteen most powerful names in Saratoga horse racing
---
The bet here is that 2020 Saratoga Race Course meet will be off on Tuesdays and Wednesdays
---
Top ten moments from a memorable Saratoga summer
---
Murky 3YO division could come into focus at Breeders' Cup
---
Five 2YOs to watch from Saratoga's Meet
---
Five 2YOs to watch from Del Mar's Summer Meet
---
ABR's favorite horse books for National Book Day
---
The Jockey Club considers rule to limit the annual breeding of individual stallions starting with the 2021 breeding season... Diversity of gene pool cited
---
Planning to build new track, Churchill Downs will apply for Turfway dates
---
SoCal: LA County Fair thoroughbred meet might be making its final September run
---
Hayward: The challenges that remain after an encouraging Saratoga... And a look at other North-east/Mid-Atlantic tracks' summer performances
---
Down Under: Plans in the Racing Legislation Amendment Bill would allow, if passed, the state's racing regulators to wield more power than ever before
---
UK: Gordon Elliott confirms that 'the people's horse' Tiger Roll will bid to complete historic Aintree Grand National hat-trick
---
Midnight Bisou's dam to be offered at Fasig-Tipton November
---
Saratoga's Salt and Char raises $2,500 for PDJF through Jockey Burger fundraiser
---
Is sports betting coming to Canada and will horse racing get a cut?
---
Andy Belfiore named project mgr for THA Mid-Atlantic Strategic Plan to Reduce Equine Fatalities
---
Smaller venues: Eastern Idaho State Fair wraps up another year of horse racing
---
Brown, Ortiz, Klaravich Stables capture Saratoga meet titles
---
>>> NYRA sets new all-sources handle record as wagering tops $700 million during 2019 meet at Saratoga
---
Smarty Jones returns to Parx with hero's welcome on Labor Day... Owner Pat Chapman, "It really met anything I could hope for. I thought it was a great day, a great turnout. Loved the fans, loved seeing them, loved hearing them yell, 'Smarty! Smarty!' It was so thrilling."
---
>>> Del Mar concluded its summer meeting as the safest major racetrack in the United States for the second consecutive year
---
Double stakes winner Catalina Cruiser voted Del Mar's Horse of the Meet
---
UK comment: Disaster awaits for racehorse retraining organization if funding does not change
---
Hronis Racing sets records in taking fifth Del Mar owner title
---
Five-win days propel Prat, O'Neill to Del Mar jockey and trainer titles
---
Champion mare Winx has a new half-sister and the newborn could become the most expensive filly born in Australia this year
---
UPI: Holiday weekend stakes results
---
Will the Hong Kong protests spill over to Sha Tin as the new season gets under way?
---
That's a wrap: Timonium 2019 roundup
---
Focus on an owners' partnership: a more affordable way to 'play near the top of the game'
---
Why is it so difficult to get equine fatality statistics?
---
Australia's horse racing community in shock after second jockey death in two days
---
Mistreatment of racehorses: here's a system to help identify the real culprits?
---
Joe Harper: why racing needs to change the culture of the backside
---
Luca Cumani: how I'd kill off the whip issue at a stroke
---
---
BEL news/ stakes results
---
---
>>> Champion 2018 juvenile filly Pretty Pollyanna retires for dream mating with Frankel
---
MISCELLANEOUS INDEX:
Where we put things that don't fit into any of the other index categories
---
Track visit/reviews
---
THE FANS SPEAK:
Where we occasionally search the web to explore various discussions and topics
---
OPINION:
equidaily.com's occasional thoughts on various topics regarding the horse racing game

---
equidaily.com's Coast-to-coast
---
Saratoga's Best Bets
---
Click here to e-mail any questions, comments, or suggestions to equidaily.com
---
AQUEDUCT, Jamaica, NY
ARAPAHOE PARK, Aurora, CO
ARLINGTON PARK, Arlington Heights, IL
ASSINIBOIA DOWNS, Winnipeg, Manitoba
BELMONT, Elmont, NY
BELTERRA PARK, Cincinnati, OH
BEULAH PARK, Grove City, OH
CALDER [GPW}, Miami, FL
CALIFORNIA FAIRS, CA
CANTERBURY PARK, Shakopee, MN
CHARLES TOWN, Charles Town, WV
CHURCHILL DOWNS, Louisville, KY
COLONIAL DOWNS, New Kent, VA
DELAWARE PARK, Wilmington, DE
DEL MAR, Del Mar, CA
DELTA DOWNS, Vinton, LA
DOWNS AT ALBUQUERQUE, Albuquerque, NM
ELLIS PARK, Henderson, KY
EMERALD DOWNS, Auburn, WA
EVANGELINE DOWNS, Opelousas, LA
FAIR GROUNDS, New Orleans, LA
FAIR MEADOWS, Tulsa, OK
FAIRMOUNT PARK, Collinsville, IL
FAIRPLEX, Pomona, CA
FINGER LAKES, Farmington, NY
FORT ERIE, Fort Erie, Ontario
GOLDEN GATE, Albany, CA
GREAT LAKES DOWNS, Muskegon, MI
GULFSTREAM PARK, Hallandale, FL
GULFSTREAM PARK WEST, Miami, FL
HASTINGS PARK, Vancouver, BC
HIALEAH PARK, Hialeah, FL
HAWTHORNE RACE COURSE, Cicero, IL
HOLLYWOOD PARK, Inglewood, CA
HOOSIER PARK, Anderson, IN
INDIANA GRAND, Shelbyville, IN
KEENELAND, Lexington, KY
KENTUCKY DOWNS, Franklin, KY
LAUREL PARK, Laurel, MD
LONE STAR PARK, Grand Prairie, TX
LOUISIANA DOWNS, Bossier City, LA
Los Alamitos, Los Alamitos, CA
MAHONING VALLEY, Youngstown, OH
MARQUIS DOWNS, Saskatoon, Saskatchewan
MEADOWLANDS, E Rutherford, NJ
MONMOUTH PARK, Oceanport, NJ
MOUNTAINEER, Chester, WV
NORTHLANDS PARK, Edmonton, Alberta
OAKLAWN PARK, Hot Springs, AR
PENN NATIONAL, Grantville, PA
PARX, Bensalem, PA
PIMLICO, Baltimore, MD
PINNACLE RACE COURSE, New Boston, MI
PORTLAND MEADOWS, Portland, OR
PRAIRIE MEADOWS, Des Moines, IA
PRESQUE ISLE DOWNS, Erie, PA
REMINGTON PARK, Oklahoma City, OK
RETAMA PARK, San Antonio, TX
RIVER DOWNS, Cincinnati, OH
ROCKINGHAM PARK, Salem, NH
RUIDOSO DOWNS, Ruidoso Downs, NM
SAM HOUSTON, Houston, TX
SANTA ANITA, Arcadia, CA
SARATOGA, Saratoga Springs, NY
STAMPEDE PARK, Calgary, Alberta
SUFFOLK DOWNS, Boston, MA
SUNLAND PARK, Sunland Park, NM
SUNRAY PARK, Farmington, NM
TAMPA BAY DOWNS, Tampa, FL
THISTLEDOWN, Cleveland, OH
TURF PARADISE, Phoenix, AZ
TURFWAY PARK, Florence, KY
WILL ROGERS DOWNS, Claremore, Oklahoma
WOODBINE, Rexdale, Ontario
WOODLANDS, Kansas City, KS
YAVAPAI DOWNS, Prescott Valley, AZ
ZIA PARK, Hobbs, NM

---


Note: Pages on this site are labelled with the equidaily.com logo. Some links lead to pages at other sites. equidaily.com is responsible only for the pages on this site. equidaily.com assumes no responsibility for errors or omissions. Always check with official sources to verify info.

---
Copyright 2019 equidaily.com

---