Stakes results
---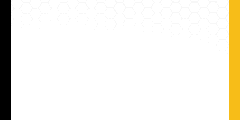 ---
Timeform preview - 2018 Caulfield Cup
A guide to the $5 million Caulfield Cup

---
Current forecasts for N American tracks
---
Racetrack abbreviation codes
---
[AUS] FOXSPORTS.AU
[AUS] RACING AND SPORTS
[AUS] SMH.COM.AU
[AUS/NZ] THOROUGHBRED NEWS
[AUS] VIRTUAL FORM GUIDE
[ASIA] S CHINA MORNING POST
BALTIMORE SUN
BLOOD HORSE
CBS.SPORTSLINE
CHICAGO SUN-TIMES
DAILY RACING FORM
ESPN
FOX SPORTS
FRANCE GALOP
[JAPAN] HORSERACING IN JAPAN
KENTUCKY.COM
LA TIMES
LOUISVILLE COURIER JOURNAL
MIAMI HERALD
MSNBC
NY DAILY NEWS
NY POST
NY TIMES
THE RACING BIZ [Mid-Atlantic region]
SEATTLE TIMES
SIGNONSANDIEGO.COM
SINGAPORE TURF CLUB
SOUTH AFRICAN HORSERACING
THISISHORSERACING.COM
ThoroughbredRacing.com
TIMES PICAYUNE
[U.K.] BBC
[U.K.] GUARDIAN
[U.K.] RACING POST
[U.K.] SPORTINGLIFE.COM
[U.K.] TELEGRAPH
[U.K.] TIMES
USA TODAY
WASHINGTON POST

Sydney Opera House forced to display horse-racing ads on roof
---
Turfway's lack of progress on construction of the historical racing facility concerns industry leaders
---
Kentucky Downs wants to expand Franklin facility, build new one near Ft Campbell
---
Britain's elite 'super trainers': how they are becoming even more dominant
---
More reasons horse racing is the greatest gambling game in the world
---
Will racing learn to love the new Longchamp?
---
Ky regulator considers three harness track applications
---
The horse who made dreams come true: It is six years since Frankel last ran like the wind... now he's just as prolific in the breeding sheds
---
Fasig-Tipton: New buyers, new sires, yet polarization persists
---
Horse racing makes a $24 million impact on North Dakota annually
---
Canada: New deal with province saves Kawartha Downs harness racing
---
Study: Equine Analytics Brief 2018.2 Modeling the Determinants of Handle: An Analysis of Woodbine Thoroughbred Racing Data
---
Chicago Daily Herald: Arlington International Racecourse America's most beautiful horse racing track
---
Hockey, horses and a caring rider lead to a new career for a retired thoroughbred
---
Enable joins horse racing greats with second Prix de l'Arc de Triomphe win
---
How inclusive is racing? British Horseracing Authority pledge to make sport more diverse
---
Mind Your Biscuits cup plans open
---
The new-look home of the Arc: how will the racegoers react?
---
Finger Lakes Racetrack pledges per start contribution to TAA
---
8YO NY-bred millionaire Weekend Hideway heads to retirement, "It's like a storybook ending, winning that stake at Saratoga was his last hurrah."
---
Pedigree insights: Uncle Mo not to be overshadowed
---
Optimism the order of the day on eve of Fasig-Tipton Timonium yearling sale
---
Keeneland's Thomason to chair NTRA board
---
LA Times: Fans comment on new SA program format... Baffert on Abel Tasman's defeat... etc
---
Haskin: Beware of the Classic prep losers
---
Race Track Chaplaincy of America names honorees
---
Reported live foals of 2018 down 2% compared with 2017
---
American horse racing's most magical places: Secretariat's foaling shed
---
Angst: Thunder Snow could make history in BC Classic
---
Jock Watch/international: Joao Moreira hits the books as he looks to secure full-time Japan Racing Assoc licence
---
Gulfstream summer meet leaders: Jaramillo, Barboza Jr, De La Cerda Arinde
---
Get to know track announcer Matt Dinerman
---
Gulfstream: Total handle on FTBOA Sire Stakes finals up 23.40 percent
---
Oz/MelCup: Quarantine quandary: cracked plane windscreen leads to problems for Europeans
---
Eng: The pros and cons of Instagrand's break from racing
---
Sun results: Lone Sailor scores in G3 $400K Oklahoma Derby at Remington
---
Sat results: Mind Your biscuits easily in G3 $200K Lukas at CD
---
Accord (mostly) on 2019 California race dates
---
How trainer John Sadler helped turn grape growers into horse racing powerhouse owners
---
The curious case of which yearlings sell well at Keeneland - and which ones don't
---
Ehalt: A sad farewell to Suffolk Downs beckons - but racing may not be over in New England just yet
---
Finger Lakes to hold memorial race for Hall of Fame jockey Les Hulet on Sat
---
SoCal jockey Martin Garcia escapes serious injury after training accident
---
Idaho: Group behind Prop 1 will give horse racing profits to charity - if Les Bois reopens
---
Handicapping: Late scratches - time to re-figure how you are going to bet the upcoming race
---
Florida horsemen file suit over Calder jai alai permit
---
Finley'sluckycharm to be offered at Fasig November
---
CHRB addresses late odds changes
---
Emerald Downs president: 'We are all optimistic' after a horse-racing season with increase in daily handle
---
Handicapping: Benefitting from a bad ride
---
Early look at the prospective Breeders' Cup Classic field
---
Decision looms for Breeders' Cup-bound Firenze Fire... Connections weigh Sprint (G1) or Dirt Mile (G1) with eye on Mind Your Biscuits
---
Ky rules update provides chance for trainer rebuttal during hearings
---
Irish War Cry retired, will stand in Maryland in 2019
---
Powell: Parx stewards got it right - using the wrong processS
---
Photo: Frustrated horse tries to bite foe in Parx stake
---
Recap: Pa Derby/Cotillion day at Parx
---
Book review: Crisis by Felix Francis... Francis gives free rein to his imagination as he gallops headlong into a gripping crime mystery set in the high-stakes world of horse racing
---
Rippey Handicapping Media Award open for entries
---
Keeneland's 'Fall Stars Weekend' taking shape
---
84YO sulky driver wins at Shenandoah Downs
---
British breeders sound alarm on current financial model
---
MATCH series: Jessica Krupnick takes overall title
---
Virgin Islands: Finish line remains distant for territorial horse racing restart
---
Record-setting Keeneland Sept sale concludes
---
Injured jockey Victor Espinoza planning comeback from fractured vertebra, agent says
---
Work riders: The unsung heroes of Irish horse racing
---
Jake Romans finding early success as a jockey's agent
---
Idaho voters to decide on historic horse racing terminals in Proposition 1
---
2017 2YO champion Good Magic retired
---
Haskin: Is Larry doing what's Best?... Pulling the brilliant Instagrand out of training has created quite a stir.
---
Where does top Euro Roaring Lion fit best in Breeders' Cup puzzle?
---
New York change would relax claiming price rule
---
IFHA Conference to discuss increasing wagering
---
McKinzie's comeback win more proof of Baffert's mastery
---
Bull market continues deep into Keeneland Sept
---
Justify arrives at Ashford Stud
---
Where Winx stands now on the world all-time money list
---
Pegasus World Cup adds G1 turf race
---
How British Champions Day has fast become one of world racing's great occasions
---
Jockeys who ride into their 60s: this is how it's done
---
Belmont stakes results
---
---
British Champions Day: Andrea Atzeni to miss out because of two-day suspension
Enable given green light to run in the Breeders' Cup Turf at Churchill

---
MISCELLANEOUS INDEX:
Where we put things that don't fit into any of the other index categories
---
Track visit/reviews
---
THE FANS SPEAK:
Where we occasionally search the web to explore various discussions and topics
---
OPINION:
equidaily.com's occasional thoughts on various topics regarding the horse racing game

---
equidaily.com's Coast-to-coast
---
Saratoga's Best Bets
---
Click here to e-mail any questions, comments, or suggestions to equidaily.com
---
AQUEDUCT, Jamaica, NY
ARAPAHOE PARK, Aurora, CO
ARLINGTON PARK, Arlington Heights, IL
ASSINIBOIA DOWNS, Winnipeg, Manitoba
BELMONT, Elmont, NY
BELTERRA PARK, Cincinnati, OH
BEULAH PARK, Grove City, OH
CALDER [GPW}, Miami, FL
CALIFORNIA FAIRS, CA
CANTERBURY PARK, Shakopee, MN
CHARLES TOWN, Charles Town, WV
CHURCHILL DOWNS, Louisville, KY
COLONIAL DOWNS, New Kent, VA
DELAWARE PARK, Wilmington, DE
DEL MAR, Del Mar, CA
DELTA DOWNS, Vinton, LA
DOWNS AT ALBUQUERQUE, Albuquerque, NM
ELLIS PARK, Henderson, KY
EMERALD DOWNS, Auburn, WA
EVANGELINE DOWNS, Opelousas, LA
FAIR GROUNDS, New Orleans, LA
FAIR MEADOWS, Tulsa, OK
FAIRMOUNT PARK, Collinsville, IL
FAIRPLEX, Pomona, CA
FINGER LAKES, Farmington, NY
FORT ERIE, Fort Erie, Ontario
GOLDEN GATE, Albany, CA
GREAT LAKES DOWNS, Muskegon, MI
GULFSTREAM PARK, Hallandale, FL
GULFSTREAM PARK WEST, Miami, FL
HASTINGS PARK, Vancouver, BC
HIALEAH PARK, Hialeah, FL
HAWTHORNE RACE COURSE, Cicero, IL
HOLLYWOOD PARK, Inglewood, CA
HOOSIER PARK, Anderson, IN
INDIANA GRAND, Shelbyville, IN
KEENELAND, Lexington, KY
KENTUCKY DOWNS, Franklin, KY
LAUREL PARK, Laurel, MD
LONE STAR PARK, Grand Prairie, TX
LOUISIANA DOWNS, Bossier City, LA
Los Alamitos, Los Alamitos, CA
MAHONING VALLEY, Youngstown, OH
MARQUIS DOWNS, Saskatoon, Saskatchewan
MEADOWLANDS, E Rutherford, NJ
MONMOUTH PARK, Oceanport, NJ
MOUNTAINEER, Chester, WV
NORTHLANDS PARK, Edmonton, Alberta
OAKLAWN PARK, Hot Springs, AR
PENN NATIONAL, Grantville, PA
PARX, Bensalem, PA
PIMLICO, Baltimore, MD
PINNACLE RACE COURSE, New Boston, MI
PORTLAND MEADOWS, Portland, OR
PRAIRIE MEADOWS, Des Moines, IA
PRESQUE ISLE DOWNS, Erie, PA
REMINGTON PARK, Oklahoma City, OK
RETAMA PARK, San Antonio, TX
RIVER DOWNS, Cincinnati, OH
ROCKINGHAM PARK, Salem, NH
RUIDOSO DOWNS, Ruidoso Downs, NM
SAM HOUSTON, Houston, TX
SANTA ANITA, Arcadia, CA
SARATOGA, Saratoga Springs, NY
STAMPEDE PARK, Calgary, Alberta
SUFFOLK DOWNS, Boston, MA
SUNLAND PARK, Sunland Park, NM
SUNRAY PARK, Farmington, NM
TAMPA BAY DOWNS, Tampa, FL
THISTLEDOWN, Cleveland, OH
TURF PARADISE, Phoenix, AZ
TURFWAY PARK, Florence, KY
WILL ROGERS DOWNS, Claremore, Oklahoma
WOODBINE, Rexdale, Ontario
WOODLANDS, Kansas City, KS
YAVAPAI DOWNS, Prescott Valley, AZ
ZIA PARK, Hobbs, NM

---


Note: Pages on this site are labelled with the equidaily.com logo. Some links lead to pages at other sites. equidaily.com is responsible only for the pages on this site. equidaily.com assumes no responsibility for errors or omissions. Always check with official sources to verify info.

---
Copyright 2018 equidaily.com

---