Del Mar news/notes
---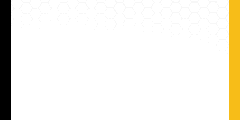 ---
>>> Hong Kong's season of achievements ends on a high
---
Current forecasts for N American tracks
---
Racetrack abbreviation codes
---
[AUS] FOXSPORTS.AU
[AUS] RACING AND SPORTS
[AUS] SMH.COM.AU
[AUS/NZ] THOROUGHBRED NEWS
[AUS] VIRTUAL FORM GUIDE
[ASIA] S CHINA MORNING POST
BALTIMORE SUN
BLOOD HORSE
CBS.SPORTSLINE
CHICAGO SUN-TIMES
DAILY RACING FORM
ESPN
FOX SPORTS
FRANCE GALOP
[JAPAN] HORSERACING IN JAPAN
KENTUCKY.COM
LA TIMES
LOUISVILLE COURIER JOURNAL
MIAMI HERALD
MSNBC
NY DAILY NEWS
NY POST
NY TIMES
THE RACING BIZ [Mid-Atlantic region]
SEATTLE TIMES
SIGNONSANDIEGO.COM
SINGAPORE TURF CLUB
SOUTH AFRICAN HORSERACING
THISISHORSERACING.COM
ThoroughbredRacing.com
TIMES PICAYUNE
[U.K.] BBC
[U.K.] GUARDIAN
[U.K.] RACING POST
[U.K.] SPORTINGLIFE.COM
[U.K.] TELEGRAPH
[U.K.] TIMES
USA TODAY
WASHINGTON POST

Q and A with new NYRA CEO and president David O'Rourke... Had worked on finance and business development at NYRA since 2008 before being promoted in March, replacing Chris Kay
---
NYRA opens luxurious 1863 Club at Saratoga Race Course... New building may be open year-round for special events
---
NYRA and NYTHA announce new initiative for thoroughbred aftercare funding
---
Durenberger named The Jockey Club steward at NYRA tracks
---
'1863 Club' early favorite with fans at Saratoga Race Course
---
Saratoga events - opening day through the weekend
---
Nearly 200 hours of TV coverage planned for Saratoga
---
VIDEO/local NBC affiliate: Businesses race to prepare for changes to Saratoga racing season schedule
---
History: CV Whitney - a friend of horse racing
---
Belmont meet leaders/final: Brown, Lezcano, Klaravich
---
NYRA: 2019 Stars and Stripes Racing Festival generates record handle
---
VIDEO: BC prez/CEO Craig Fravel on why they selected Santa Anita for the event
---
Hayward: Teetering on the brink - our industry will fail without the passage of the Horseracing Integrity Act
---
Hollendorfer, Del Mar seek 'pragmatic' solution
---
LA Times readers say Jerry Hollendorfer got a bad deal
---
'We bury our heads': Horsemen prefer dirt tracks even though they lead to more fatalities
---
Fractures cause the most horse racing deaths in Kentucky. Here's the breakdown by park
---
WaPo: In 2016, Md horse racing regulators gave Stronach $1.7 million to build new dorms for track workers. What happened?
---
Sports betting at Oaklawn recalls history of illicit gambling in Hot Springs
---
Is there a threat from within to Frankel's status as the world's fastest-rising stallion?
---
Women in Racing exhibit to open at Saratoga's National Museum of Racing
---
On breeding: Help is on the way in Maryland
---
British racing: Why secret trainers have become a worry for officials and punters ... Concerns raised over deceptions at licensed stables
---
PDJF Day Across America set for July 27
---
Rosenblatt: Weekend wrap - Code of Honor shines in Dwyer at Stars and Stripes Racing Festival
---
A call for longer distances in harness racing
---
Enable's place in racing history is already assured, but she can achieve even more ... Impressed in the Coral-Eclipse Stakes last weekend
---
Brit horse racing pundit John McCririck passes away at age 79
---
Fort Erie announces purse scale increase
---
Scollay named RMTC head
---
Science: Horses lacking 'motivator gene' more likely to be also-rans as others race ahead, study finds
---
Jason Beem: the factors making it so hard for racing to compete for the betting dollar
---
Amplify, a dynamic initiative to engage and channel the passion of young members of the Thoroughbred industry, is ready to launch
---
LA Times: At Los Alamitos' opening day of horse racing, a feeling of 'less stress'
---
Dawn Lupul departs Woodbine
---
Playful prankster and fierce competitor: it's the balanced life of Emma-Jayne Wilson
---
She may be Japan's only female jockey, but she's on top of the world right now
---
Turf Paradise adds polypropylene to grass track
---
Jock Raul Mena enjoying breakthrough year - at last
---
Wallin: Ten questions to determine if you're sabotaging your bankroll
---
Delaware Park seeks to contain strangles case
---
Pimlico issue 'will be resolved if it can be resolved,' MRC told
---
Sandy Hawley: Overnight sensation, lasting legend
---
Date, location change for Fasig-Tipton California Yearlings Sale
---
Hollendorfer mulling options
---
Churchill meet leaders/final: Asmussen, Lanarie
---
Gulfstream meet leaders/final: Zayas, Joseph earn titles
---
Breeders' Cup board votes to keep 2019 event at Santa Anita
---
Innovation: Aussie conjure up new Odds and Evens bet type... Based on numbers of first two finishers
---
>>> "It's a sad day." Boston Globe: The last horse crossed the finish line, and racing at Suffolk Downs came to an end
>>> Suffolk Downs bids farewell to live racing
>>> Finley: The sport will miss Suffolk Downs more than it might think
>>> VIDEO: Boston CBS affiliate reports on Suffolk's last day
---
VIDEO: Chad Brown gives commencement address to graduating class of hometown high school
---
Del Mar continues focus on safety ahead of summer meet
---
Amid deaths and bad decisions, horse racing needs a miracle
---
Racetrack equine fatalities - the facts
---
Whicker: Here's how Santa Anita and horse racing can be turned around ... National supervision, more transparency and a better idea of track management could help the facility and sport
---
Sherbin: Anti-horse racing movement gains momentum
---
Eng: Why show betting is the ideal horse racing bet for new fans
---
San Fran Chronicle: Horse racing grapples with heavy issues in wake of Hollendorfer ban
---
Horse fatality reports made public for first time by Kentucky Horse Racing Commission
---
NoCal horse racing publicist in Pleasanton leaving the game: "I have serious problems and frustrations with the direction of the industry in all aspects. I liken it to the movie 'Titanic,' with horse racing being the ship."
---
Has Santa Anita ever had such an awful start to the year? Yes, just three years ago
---
Actually, this was one of Santa Anita's safer years. But saying that may not help
---
Del Mar adds safety measures ahead of 80th racing season
---
UK: New BHA chair warns of 'ethical challenge' facing racing over welfare
---
---
BEL news/ stakes results
---
---
Ascot announce Shergar Cup prize boost
---
MISCELLANEOUS INDEX:
Where we put things that don't fit into any of the other index categories
---
Track visit/reviews
---
THE FANS SPEAK:
Where we occasionally search the web to explore various discussions and topics
---
OPINION:
equidaily.com's occasional thoughts on various topics regarding the horse racing game

---
equidaily.com's Coast-to-coast
---
Saratoga's Best Bets
---
Click here to e-mail any questions, comments, or suggestions to equidaily.com
---
AQUEDUCT, Jamaica, NY
ARAPAHOE PARK, Aurora, CO
ARLINGTON PARK, Arlington Heights, IL
ASSINIBOIA DOWNS, Winnipeg, Manitoba
BELMONT, Elmont, NY
BELTERRA PARK, Cincinnati, OH
BEULAH PARK, Grove City, OH
CALDER [GPW}, Miami, FL
CALIFORNIA FAIRS, CA
CANTERBURY PARK, Shakopee, MN
CHARLES TOWN, Charles Town, WV
CHURCHILL DOWNS, Louisville, KY
COLONIAL DOWNS, New Kent, VA
DELAWARE PARK, Wilmington, DE
DEL MAR, Del Mar, CA
DELTA DOWNS, Vinton, LA
DOWNS AT ALBUQUERQUE, Albuquerque, NM
ELLIS PARK, Henderson, KY
EMERALD DOWNS, Auburn, WA
EVANGELINE DOWNS, Opelousas, LA
FAIR GROUNDS, New Orleans, LA
FAIR MEADOWS, Tulsa, OK
FAIRMOUNT PARK, Collinsville, IL
FAIRPLEX, Pomona, CA
FINGER LAKES, Farmington, NY
FORT ERIE, Fort Erie, Ontario
GOLDEN GATE, Albany, CA
GREAT LAKES DOWNS, Muskegon, MI
GULFSTREAM PARK, Hallandale, FL
GULFSTREAM PARK WEST, Miami, FL
HASTINGS PARK, Vancouver, BC
HIALEAH PARK, Hialeah, FL
HAWTHORNE RACE COURSE, Cicero, IL
HOLLYWOOD PARK, Inglewood, CA
HOOSIER PARK, Anderson, IN
INDIANA GRAND, Shelbyville, IN
KEENELAND, Lexington, KY
KENTUCKY DOWNS, Franklin, KY
LAUREL PARK, Laurel, MD
LONE STAR PARK, Grand Prairie, TX
LOUISIANA DOWNS, Bossier City, LA
Los Alamitos, Los Alamitos, CA
MAHONING VALLEY, Youngstown, OH
MARQUIS DOWNS, Saskatoon, Saskatchewan
MEADOWLANDS, E Rutherford, NJ
MONMOUTH PARK, Oceanport, NJ
MOUNTAINEER, Chester, WV
NORTHLANDS PARK, Edmonton, Alberta
OAKLAWN PARK, Hot Springs, AR
PENN NATIONAL, Grantville, PA
PARX, Bensalem, PA
PIMLICO, Baltimore, MD
PINNACLE RACE COURSE, New Boston, MI
PORTLAND MEADOWS, Portland, OR
PRAIRIE MEADOWS, Des Moines, IA
PRESQUE ISLE DOWNS, Erie, PA
REMINGTON PARK, Oklahoma City, OK
RETAMA PARK, San Antonio, TX
RIVER DOWNS, Cincinnati, OH
ROCKINGHAM PARK, Salem, NH
RUIDOSO DOWNS, Ruidoso Downs, NM
SAM HOUSTON, Houston, TX
SANTA ANITA, Arcadia, CA
SARATOGA, Saratoga Springs, NY
STAMPEDE PARK, Calgary, Alberta
SUFFOLK DOWNS, Boston, MA
SUNLAND PARK, Sunland Park, NM
SUNRAY PARK, Farmington, NM
TAMPA BAY DOWNS, Tampa, FL
THISTLEDOWN, Cleveland, OH
TURF PARADISE, Phoenix, AZ
TURFWAY PARK, Florence, KY
WILL ROGERS DOWNS, Claremore, Oklahoma
WOODBINE, Rexdale, Ontario
WOODLANDS, Kansas City, KS
YAVAPAI DOWNS, Prescott Valley, AZ
ZIA PARK, Hobbs, NM

---


Note: Pages on this site are labelled with the equidaily.com logo. Some links lead to pages at other sites. equidaily.com is responsible only for the pages on this site. equidaily.com assumes no responsibility for errors or omissions. Always check with official sources to verify info.

---
Copyright 2019 equidaily.com

---