Santa Anita news/notes
---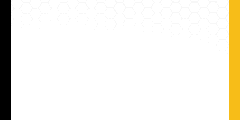 ---
>>> Victorian horses banned from NSW
---
Current forecasts for N American tracks
---
Racetrack abbreviation codes
---
[AUS] FOXSPORTS.AU
[AUS] RACING AND SPORTS
[AUS] SMH.COM.AU
[AUS/NZ] THOROUGHBRED NEWS
[AUS] VIRTUAL FORM GUIDE
[ASIA] S CHINA MORNING POST
AMERICA'S BEST RACING
BALTIMORE SUN
BLOOD HORSE
BRISNET.COM NEWS
CBS.SPORTSLINE
CHICAGO SUN-TIMES
DAILY RACING FORM
ESPN
FOX SPORTS
FRANCE GALOP
[JAPAN] HORSERACING IN JAPAN
HorseRaceInsider.com
KENTUCKY.COM
LA TIMES
LOUISVILLE COURIER JOURNAL
MIAMI HERALD
MSNBC
NY DAILY NEWS
NY POST
NY TIMES
THE RACING BIZ [Mid-Atlantic region]
SEATTLE TIMES
SIGNONSANDIEGO.COM
SINGAPORE TURF CLUB
SOUTH AFRICAN HORSERACING
THISISHORSERACING.COM
THOROUGHBRED DAILY NEWS
ThoroughbredRacing.com
TIMES PICAYUNE
TWINSPIRES NEWS
[U.K.] BBC
[U.K.] GUARDIAN
[U.K.] RACING POST
[U.K.] SPORTINGLIFE.COM
[U.K.] TELEGRAPH
[U.K.] TIMES
USRacing NEWS
USA TODAY
WASHINGTON POST

Rosenblatt: Bet on racing getting even better in the summer
---
Kentucky Derby will have fans in the stands 'under strict guidelines,' officials say
---
Tiz the Law closes at 2-1 in Kentucky Derby Future Wager Pool 5
---
Return of horse racing at Santa Anita provides clues for future of sports
---
Midnight Bisou in the Classic? Why not?
---
Diversity in racing: Angel Cordero Jr
---
VIDEO: Local CBS affiliate profiles Steve Asmussen, all-time leading trainer at Lone Star Park. This summer, he's not the only Asmussen competing in Grand Prairie
---
$1.1mil OBS auction purchase voided... "Everybody knows that when a horse is a cribber, it has to be announced."
---
Runhappy named sponsor of Ellis Park summer meet
---
TV: Met Mile to be featured in hour-long telecast on NBC
---
Aidan O'Brien: Team tactics form no part of pre-race preparations at Ballydoyle
---
Historical horse racing machines vital to Kentucky Downs' bottom line
---
Massachusetts: Lawmakers kick simulcast-racing can down the road
---
NJ: Bill allowing residents to bet on horse racing while traveling outside state passes full Assembly
---
Va: OTBs set to reopen
---
Weekend recap: Midnight Bisou, brilliant! Tom's d'Etat tops charts in Stephen Foster... Dean Martini shakes up Ohio Derby
---
$1.1mil Uncle Mo colt tops Midlantic opener
---
Appeals court puts Indiana Grand horseman's negligence case out to pasture
---
Kentucky Derby Pedigree Profile: Dean Martini
---
Gosden surges back to world #1 after Ascot super show
---
Breeder' Cup extends nomination discount deadline for horses of racing age
---
Trainer Watch: John Sadler fined, suspended for medication violations
---
Belmont Stakes most-watched sporting event of the week
---
TV ratings: Weekend sports numbers... Belmont tops
---
Tagg targets Travers for Belmont winner Tiz the Law
---
Kentucky Derby: Who's hot, who's not for June 24, 2020
---
Ask Beyer: Adjusting aberrant figures at Belmont
---
Tiz the Law 7-2 ML favorite in Pool 5 of Kentucky Derby Future Wager
---
Churchill has issued proposal for Derby spectators, waiting to hear from Governor
---
>>> In the box seats and post-Belmont Stakes reaction from trainer Barclay Tagg... "It looked to me like everything just worked like clockwork."
---
Clancy remembers early interaction with/profiles Barclay Tagg... "Between riding jumpers and fully starting out on his own in Maryland, Tagg worked for Frank Whiteley..."
---
Reshuffled 3YO season revolves around Tiz The Law
---
Baffert will point to Oaks with Gamine, doesn't rule out Preakness
---
Yahoo sports reporter catches the racing bug during lockdown: "Let's be clear. I wasn't planning on liking horse racing. I spent the first four weeks of the shutdown in a hazy search for sports..."
---
Hayward: Too many horses continue to break down - racing's future demands we stop it happening
---
Dr Stuart E Brown II joins Keeneland as Equine Safety Director
---
Equibase investigating scratched part of entry that won at Thistledown
---
Trump's guest-worker ban creates challenges for racing industry
---
AP: Belmont winner Tiz the Law eyes ambitious summer schedule
---
NY Post: Belmont Stakes, Funny Cide team and horse racing winners on this day
---
>>> VIDEO: Sackatoga partners cheer home their Belmont Stakes winner at Belmont-watch party from Pennell's in Saratoga
---
Santa Anita had 17 people test positive for the coronavirus during its recently completed meet
---
How to WRAP your head around better handicapping
---
Belmont Stakes win by Tiz The Law is one for the aged
---
Craig Perret's Greater New Orleans Hall of Fame journey took him from Lower 9th Ward to Kentucky Derby, Belmont wins
---
Former Navarro, Servis horses back in winner's circle
---
History: Remembering Woody Stephens' Belmont Stakes five-peat
---
Jock Watch: Gabriel Saez to appeal 30-day riding suspension... Ban related to spill-marred race at Indiana Grand on June 17
---
3YO Watch: Colitis knocks Gouverneur Morris off the Derby Trail
---
Pimlico set to re-open for off-track betting
---
Monomoy Girl to G2 Ruffian at BEL on July 11
---
Code of Honor convinces McGaughey he's ready for Met Mile
---
Fasig-Tipton: Consignors have fingers crossed
---
LA Times: Santa Anita sees positives from 'hellish' 2020 horse racing season
---
Presque Isle Downs and Casino to reopen Friday at noon... Horse racing to resume July 27
---
Horse racing is back at Emerald Downs - with a coronavirus-shortened season, no fans and a midweek schedule
---
Monmouth Park to allow fans, Delaware limits attendance
---
Trapezium tops Keeneland horses of racing age sale
---
UK: Dettori relishing Derby ride on English King
---
UK: Royal Ascot eye-catchers - Five who showed their Epsom credentials
---
>>> Part 1: In racing, 'where is the conversation about race?'
>>> Part 2: On race, racing has 'to do more'
---
Tiz the Law wins 2020 Belmont Stakes - with VIDEO replay
---
Tiz the Law finishes the job in Belmont for Tagg, Sackatoga Stables
---
NYRA announces stakes schedule for summer meet at Saratoga
---
NY: Mandatory payout set for Empire 6 for Sunday, June 21
---
TV: Seven ways this Belmont Stakes broadcast will be different
---
Can Tiz The Law make this a Belmont to remember after all?
---
Potential ban on Lasix reaches horse racing industry in Maryland
---
Yet another blown Arlington deadline as chaos consumes last-ditch negotiations
---
Indiana has best wagering week
---
---
>>> BEL news and stakes results
---
---
>>> Sat results: Shocker in G1 Epsom Derby
---
MISCELLANEOUS INDEX:
Where we put things that don't fit into any of the other index categories
---
Track visit/reviews
---
THE FANS SPEAK:
Where we occasionally search the web to explore various discussions and topics
---
OPINION:
equidaily.com's occasional thoughts on various topics regarding the horse racing game

---
equidaily.com's Coast-to-coast
---
Saratoga's Best Bets
---
Click here to e-mail any questions, comments, or suggestions to equidaily.com
---
AQUEDUCT, Jamaica, NY
ARAPAHOE PARK, Aurora, CO
ARLINGTON PARK, Arlington Heights, IL
ASSINIBOIA DOWNS, Winnipeg, Manitoba
BELMONT, Elmont, NY
BELTERRA PARK, Cincinnati, OH
BEULAH PARK, Grove City, OH
CALDER [GPW}, Miami, FL
CALIFORNIA FAIRS, CA
CANTERBURY PARK, Shakopee, MN
CHARLES TOWN, Charles Town, WV
CHURCHILL DOWNS, Louisville, KY
COLONIAL DOWNS, New Kent, VA
DELAWARE PARK, Wilmington, DE
DEL MAR, Del Mar, CA
DELTA DOWNS, Vinton, LA
DOWNS AT ALBUQUERQUE, Albuquerque, NM
ELLIS PARK, Henderson, KY
EMERALD DOWNS, Auburn, WA
EVANGELINE DOWNS, Opelousas, LA
FAIR GROUNDS, New Orleans, LA
FAIR MEADOWS, Tulsa, OK
FAIRMOUNT PARK, Collinsville, IL
FAIRPLEX, Pomona, CA
FINGER LAKES, Farmington, NY
FORT ERIE, Fort Erie, Ontario
GOLDEN GATE, Albany, CA
GREAT LAKES DOWNS, Muskegon, MI
GULFSTREAM PARK, Hallandale, FL
GULFSTREAM PARK WEST, Miami, FL
HASTINGS PARK, Vancouver, BC
HIALEAH PARK, Hialeah, FL
HAWTHORNE RACE COURSE, Cicero, IL
HOLLYWOOD PARK, Inglewood, CA
HOOSIER PARK, Anderson, IN
INDIANA GRAND, Shelbyville, IN
KEENELAND, Lexington, KY
KENTUCKY DOWNS, Franklin, KY
LAUREL PARK, Laurel, MD
LONE STAR PARK, Grand Prairie, TX
LOUISIANA DOWNS, Bossier City, LA
Los Alamitos, Los Alamitos, CA
MAHONING VALLEY, Youngstown, OH
MARQUIS DOWNS, Saskatoon, Saskatchewan
MEADOWLANDS, E Rutherford, NJ
MONMOUTH PARK, Oceanport, NJ
MOUNTAINEER, Chester, WV
NORTHLANDS PARK, Edmonton, Alberta
OAKLAWN PARK, Hot Springs, AR
PENN NATIONAL, Grantville, PA
PARX, Bensalem, PA
PIMLICO, Baltimore, MD
PINNACLE RACE COURSE, New Boston, MI
PORTLAND MEADOWS, Portland, OR
PRAIRIE MEADOWS, Des Moines, IA
PRESQUE ISLE DOWNS, Erie, PA
REMINGTON PARK, Oklahoma City, OK
RETAMA PARK, San Antonio, TX
RIVER DOWNS, Cincinnati, OH
ROCKINGHAM PARK, Salem, NH
RUIDOSO DOWNS, Ruidoso Downs, NM
SAM HOUSTON, Houston, TX
SANTA ANITA, Arcadia, CA
SARATOGA, Saratoga Springs, NY
STAMPEDE PARK, Calgary, Alberta
SUFFOLK DOWNS, Boston, MA
SUNLAND PARK, Sunland Park, NM
SUNRAY PARK, Farmington, NM
TAMPA BAY DOWNS, Tampa, FL
THISTLEDOWN, Cleveland, OH
TURF PARADISE, Phoenix, AZ
TURFWAY PARK, Florence, KY
WILL ROGERS DOWNS, Claremore, Oklahoma
WOODBINE, Rexdale, Ontario
WOODLANDS, Kansas City, KS
YAVAPAI DOWNS, Prescott Valley, AZ
ZIA PARK, Hobbs, NM

---


Note: Pages on this site are labelled with the equidaily.com logo. Some links lead to pages at other sites. equidaily.com is responsible only for the pages on this site. equidaily.com assumes no responsibility for errors or omissions. Always check with official sources to verify info.

---
Copyright 2020 equidaily.com

---