Santa Anita news/notes
---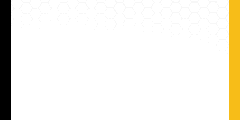 ---
>>> All eyes turn to Magic Millions Yearling Sale
---
Current forecasts for N American tracks
---
Racetrack abbreviation codes
---
[AUS] FOXSPORTS.AU
[AUS] RACING AND SPORTS
[AUS] SMH.COM.AU
[AUS/NZ] THOROUGHBRED NEWS
[AUS] VIRTUAL FORM GUIDE
[ASIA] S CHINA MORNING POST
AMERICA'S BEST RACING
BALTIMORE SUN
BLOOD HORSE
BRISNET.COM NEWS
CBS.SPORTSLINE
CHICAGO SUN-TIMES
DAILY RACING FORM
ESPN
FOX SPORTS
FRANCE GALOP
[JAPAN] HORSERACING IN JAPAN
HorseRaceInsider.com
KENTUCKY.COM
LA TIMES
LOUISVILLE COURIER JOURNAL
MIAMI HERALD
MSNBC
NY DAILY NEWS
NY POST
NY TIMES
THE RACING BIZ [Mid-Atlantic region]
SEATTLE TIMES
SIGNONSANDIEGO.COM
SINGAPORE TURF CLUB
SOUTH AFRICAN HORSERACING
THISISHORSERACING.COM
THOROUGHBRED DAILY NEWS
ThoroughbredRacing.com
TIMES PICAYUNE
TWINSPIRES NEWS
[U.K.] BBC
[U.K.] GUARDIAN
[U.K.] RACING POST
[U.K.] SPORTINGLIFE.COM
[U.K.] TELEGRAPH
[U.K.] TIMES
USRacing NEWS
USA TODAY
WASHINGTON POST

How to apply for The Jockey Club's academic scholarships
---
Saratoga: Oklahoma Training Track renovation approved
---
Woodbine plans to run Queen's Plate in August
---
Seating at Fonner Park will be limited to 75% capacity for live racing
---
Blewitt to join West Point Thoroughbreds
---
VIDEO: Plans for $200mil casino at Nebraska horse track
---
UK: A letter to MPs is circulating within the sport, expressing concern of $UK60mil hit to racing from bet reforms
---
How racing enthusiasts can plan ahead for a future trip to New Zealand
---
Keeneland January Day 2 soars on back of dispersals
---
Sports gambling bill again filed in Kentucky
---
Life Is Good has first work back from Sham victory
---
Indian Charlie publishes final issue [pdf]
---
Weekend preview: Lecomte Stakes at a glance
---
NJ horsemen settle with sports leagues for $3.4mil, far below sought-after $150mil
---
The stories that keep us all playing - and hoping: How about a few tales of truly remarkable winning wagers!
---
Oaklawn Park preview: Stakes have never been higher
---
Kentucky Derby Maiden Watch: Chad Brown, Bill Mott saddle multiple winners apiece
---
Wagering: Nine pace types to avoid before making your bet
---
theracingbiz.com: Ten stories that mattered in 2020
---
Guillot barred over racially insensitive horse name
---
So nice he did it twice: Carry Back's two careers
---
International: Four ways to improve the Irish horse racing experience in 2021
---
Charlatan likely to make next start in Saudi Cup
---
America's first Eclipse champion: A marvelous freak who checked every box
---
Six years after leaving in despair, Christophe Lemaire is now the highest-ranked jockey in the world
---
Racing Kreskin makes 2021 predictions
---
---
Juddmonte's Prince Khalid bin Abdullah dies
---
Prince Khalid bin Abdullah: Remembering an icon of the turf
---
Quality the foundation of Abdullah's breeding success
---
Media: BloodHorse magazine transitions from weekly to monthly
---
Hammonds/Bloodhorse: "BloodHorse announces a bold step forward..."
---
International: Scottish racing 'not sustainable' amid greater revenue losses
---
Year-end harness racing numbers for 2020
---
Oaklawn to allow a limited number of fans
---
Media Eclipse Awards announced
---
International: Almond Eye crowned Japan Horse of the Year
---
Calumet Farm, WinStar Farm leading breeders in 2020
---
How the Kentucky Derby Museum offers all the best of horse racing tradition
---
Ky op-ed: Horse racing "industry, which is essentially a playground for the wealthy ... doesn't need a welfare program."
---
2020 year-end national numbers: Betting handle steady despite challenges, fewer races
---
Breeders' Cup heroine Goldikova dead at 16
---
VIDEO: Louisville CBS affiliate... Government bans horse racing drugs; is the jockey whip next to go?
---
Kentucky Derby Futures: New shooters for new year
---
Ranking the Top Ten Eclipse award-winning apprentice jockeys
---
Numbers up at Turfway's holiday meet
---
Mucho Gusto retired
---
Meydan play host to exciting first meeting of 2021
---
CDI rebrands sports, gaming platforms into TwinSpires
---
Turf Paradise pauses use of grass course
---
How the horse racing industry is adapting to legal sports betting
---
Morris: Sham 1-2 impress in our Road to the Derby Top Ten
---
VIDEO: We are New York horse racing
---
National 2020 leaders: Authentic's owners, Asmussen, Ortiz Jr. on Top in 2020
---
NYRA registers all-sources handle of more than $1.8 billion for 2020
---
Hall of Fame trainer Sheppard retires... Sheppard, who is 80, will continue to train a small stable in Ireland [include CAREER BIO]
---
Sheppard: Equibase career stats
---
Vespe: Having a horse with the trainer "taught me a little bit about what made Jonathan Sheppard, you know, Jonathan Sheppard."
---
Profile: Marshall Gramm sees payoff as horseplayer and owner
---
McNamara: Brad Cox enters elite trainer territory with sensational 2020
---
Kentucky Derby Pedigree Profile: Life Is Good
---
Kentucky Derby Pedigree Profile: Capo Kane
---
TIHR/Saratoga Special Top Stories of 2020
---
NY: Brown, Ortiz, Klaravich register year-end NYRA titles
---
Pegasus World Cup Day takes shape: Mucho Gusto, Charlatan among invitees
---
Jockey calls on Guild, fans for help changing rule for married riders
---
International: Racing to continue in Britain despite new lockdowns
---
Jockey CJ McMahon booked for attempted murder... Alleged drive-by shooting
---
Azeri retired from breeding in Japan
---
Horse racing is one man's salvation... "I'm grateful for everyone who shared my story..."
---
FUNNY VIDEO: Dog LOVES horse racing!
---
Furgele: A wish list for harness racing in 2021
---
Tiz The Law: A racehorse to remember in a year to forget
---
Maiden Watch: Eight of note make their mark heading into new year
---
Baffert explores options for Life Is Good
---
Trainer Watch: Tom Amoss on fire as calendar turns
---
Six-time UAE champion trainer Doug Watson: A win-at-all-costs attitude just damages the sport
---
Apprentice Watch: Four-win day for Crispin at Laurel
---
NYRA's 2020 leading apprentice rider Luis Cardenas looks for even bigger things in new year
---
Owner profile: An extraordinary path to top for Ramseys
---
---
>>> Aqueduct news and stakes results
---
---
>>> A mid-race incident leading to angry words between jockeys is believed to be at the heart of an investigation
---
MISCELLANEOUS INDEX:
Where we put things that don't fit into any of the other index categories
---
Track visit/reviews
---
THE FANS SPEAK:
Where we occasionally search the web to explore various discussions and topics
---
OPINION:
equidaily.com's occasional thoughts on various topics regarding the horse racing game

---
equidaily.com's Coast-to-coast
---
Saratoga's Best Bets
---
Click here to e-mail any questions, comments, or suggestions to equidaily.com
---
AQUEDUCT, Jamaica, NY
ARAPAHOE PARK, Aurora, CO
ARLINGTON PARK, Arlington Heights, IL
ASSINIBOIA DOWNS, Winnipeg, Manitoba
BELMONT, Elmont, NY
BELTERRA PARK, Cincinnati, OH
BEULAH PARK, Grove City, OH
CALDER [GPW}, Miami, FL
CALIFORNIA FAIRS, CA
CANTERBURY PARK, Shakopee, MN
CHARLES TOWN, Charles Town, WV
CHURCHILL DOWNS, Louisville, KY
COLONIAL DOWNS, New Kent, VA
DELAWARE PARK, Wilmington, DE
DEL MAR, Del Mar, CA
DELTA DOWNS, Vinton, LA
DOWNS AT ALBUQUERQUE, Albuquerque, NM
ELLIS PARK, Henderson, KY
EMERALD DOWNS, Auburn, WA
EVANGELINE DOWNS, Opelousas, LA
FAIR GROUNDS, New Orleans, LA
FAIR MEADOWS, Tulsa, OK
FAIRMOUNT PARK, Collinsville, IL
FAIRPLEX, Pomona, CA
FINGER LAKES, Farmington, NY
FORT ERIE, Fort Erie, Ontario
GOLDEN GATE, Albany, CA
GREAT LAKES DOWNS, Muskegon, MI
GULFSTREAM PARK, Hallandale, FL
GULFSTREAM PARK WEST, Miami, FL
HASTINGS PARK, Vancouver, BC
HIALEAH PARK, Hialeah, FL
HAWTHORNE RACE COURSE, Cicero, IL
HOLLYWOOD PARK, Inglewood, CA
HOOSIER PARK, Anderson, IN
INDIANA GRAND, Shelbyville, IN
KEENELAND, Lexington, KY
KENTUCKY DOWNS, Franklin, KY
LAUREL PARK, Laurel, MD
LONE STAR PARK, Grand Prairie, TX
LOUISIANA DOWNS, Bossier City, LA
Los Alamitos, Los Alamitos, CA
MAHONING VALLEY, Youngstown, OH
MARQUIS DOWNS, Saskatoon, Saskatchewan
MEADOWLANDS, E Rutherford, NJ
MONMOUTH PARK, Oceanport, NJ
MOUNTAINEER, Chester, WV
NORTHLANDS PARK, Edmonton, Alberta
OAKLAWN PARK, Hot Springs, AR
PENN NATIONAL, Grantville, PA
PARX, Bensalem, PA
PIMLICO, Baltimore, MD
PINNACLE RACE COURSE, New Boston, MI
PORTLAND MEADOWS, Portland, OR
PRAIRIE MEADOWS, Des Moines, IA
PRESQUE ISLE DOWNS, Erie, PA
REMINGTON PARK, Oklahoma City, OK
RETAMA PARK, San Antonio, TX
RIVER DOWNS, Cincinnati, OH
ROCKINGHAM PARK, Salem, NH
RUIDOSO DOWNS, Ruidoso Downs, NM
SAM HOUSTON, Houston, TX
SANTA ANITA, Arcadia, CA
SARATOGA, Saratoga Springs, NY
STAMPEDE PARK, Calgary, Alberta
SUFFOLK DOWNS, Boston, MA
SUNLAND PARK, Sunland Park, NM
SUNRAY PARK, Farmington, NM
TAMPA BAY DOWNS, Tampa, FL
THISTLEDOWN, Cleveland, OH
TURF PARADISE, Phoenix, AZ
TURFWAY PARK, Florence, KY
WILL ROGERS DOWNS, Claremore, Oklahoma
WOODBINE, Rexdale, Ontario
WOODLANDS, Kansas City, KS
YAVAPAI DOWNS, Prescott Valley, AZ
ZIA PARK, Hobbs, NM

---


Note: Pages on this site are labelled with the equidaily.com logo. Some links lead to pages at other sites. equidaily.com is responsible only for the pages on this site. equidaily.com assumes no responsibility for errors or omissions. Always check with official sources to verify info.

---
Copyright 2020 equidaily.com

---