Mon results: Madame Stripes takes G3 $100K Megahertz
Sat results: Mopotism gets elusive graded win in G2 $200K La Canada

---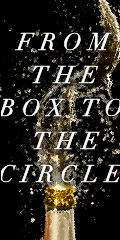 ---
Sat results: Sunlight wins $2mil Magic Millions 2YO Classic at Gold Coast
Hong Kong: Jockey Club ban on buying Australian yearlings at Magic Millions was misguided

---
Current forecasts for N American tracks
---
Racetrack abbreviation codes
---
[AUS] FOXSPORTS.AU
[AUS] RACING AND SPORTS
[AUS] SMH.COM.AU
[AUS/NZ] THOROUGHBRED NEWS
[AUS] VIRTUAL FORM GUIDE
[ASIA] S CHINA MORNING POST
BALTIMORE SUN
BLOOD HORSE
CBS.SPORTSLINE
CHICAGO SUN-TIMES
DAILY RACING FORM
ESPN
FOX SPORTS
FRANCE GALOP
[JAPAN] HORSERACING IN JAPAN
KENTUCKY.COM
LA TIMES
LOUISVILLE COURIER JOURNAL
MIAMI HERALD
MSNBC
NY DAILY NEWS
NY POST
NY TIMES
THE RACING BIZ [Mid-Atlantic region]
SEATTLE TIMES
SIGNONSANDIEGO.COM
SINGAPORE TURF CLUB
SOUTH AFRICAN HORSERACING
THISISHORSERACING.COM
ThoroughbredRacing.com
TIMES PICAYUNE
[U.K.] BBC
[U.K.] GUARDIAN
[U.K.] RACING POST
[U.K.] SPORTINGLIFE.COM
[U.K.] TELEGRAPH
[U.K.] TIMES
USA TODAY
WASHINGTON POST

CNN: The horse races you need to know about in 2018
---
Vegas video gaming: Konami's old-school horse racing game rides new technology in test run... Will incorporate the latest slot and arcade technology
---
Handicapping: Lecomte Stakes highlights big weekend of Derby preps
---
Jock Julien Leparoux becomes a US citizen
---
Buoyant market fuels Keeneland January gains
---
Jock Watch: Gary Stevens ready for Oaklawn challenge in 2018
---
Yavapai Downs sells for $3.22mil... Horse racing likely by 2019
---
Saratoga 2018 stakes schedule announced
---
VIDEO: Ha! Horse play...
---
VIDEO: Frank Mirahmadi eulogizes Jack Van Berg
---
PHOTO: Sunday night's triple dead-heat at HAW from another - more artistic - angle
---
LA Times: How to fix the Pegasus World Cup... move it West
---
Gulfstream handles record $1.8bil in 2017
---
TDN Derby Top 12
---
Derby Trail: California shipper an intriguing play in Sat's G3 $200K LeComte at FG
---
Virginia horse racing officials look to legalize slots-like gaming machines to secure buyer for Colonial Downs
---
The legacy of visionary breeder 'Ned' Evans is burning brighter than ever
---
Trainer Graham Motion joins WHOA... Latest in a growing list of trainers who support The Horseracing Integrity Act
---
Late fireworks at Keeneland/Jan on Tues
---
Oaklawn to unveil bronze American Pharoah statue
---
Hagyard Institute: The Mayo Clinic of the horse world
---
Milkowski: "Horseplayers who encounter 7.5-furlong races on the grass at Gulfstream are being kept in the dark... We deserve to be treated better by a racetrack that offers arguably the best horse racing in the world at this time of year."
---
Kitasan Black repeats as Japanese HOTY
---
Equine medical director for the Kentucky Horse Racing Commission - No room for complacency in push to reduce horse deaths in US racing
---
Fellow racetrackers see off Jack Van Berg at Hot Springs funeral
---
Tim Ritvo lays out substantial changes for Santa Anita... The Stronach Group executive has plans to expand both tracks, stabling
---
Australia: Racing Victoria lays hundreds of charges against Group 1 trainers stemming from a sensational investigation into a complex doping network
---
New Zealand: 'We haven't got the money to sustain 52 race venues'
---
An American in Paris: Mark Cramer, the life and times of a horseplaying adventurer
---
Elite new sires for 2018: the six you'll have to pay the most for
---
Strong first day of Keeneland January Sale
---
Mon results: Favorite Tale, Bishop's Pond impress in Laurel stakes
---
Owner files protest over Santa Anita race condition... Winning horse is in question for condition that limited entrants based on barn size
---
Maryland Jockey Club handle tops $600 million in 2017 - up about 12 percent versus 2016
---
Monmouth: Hopeful for a brighter future, but not everyone can wait
---
Wagering up on live thoroughbred racing at Woodbine in 2017
---
Paolucci secures two Pegasus entries, eyes third... Owner has interests in Sharp Azteca, War Story; looking for a spot for Game Over
---
Photo : Triple dead-heat at Hawthorne harness
---
Photos: 1948 Saratoga Race Course Press kit
---
2017 Eclipse Awards finalists announced
---
Frakes, Steffanus win Media Eclipse Awards for Writing... Rokos wins award for Photography
---
Handle on US races improves for third straight year... Racing could be poised for further handle growth in 2018
---
Haskin: Some random Derby thoughts as the 2018 Dozen debut nears
---
Livingston: 2017 In Memoriam
---
NFL quarterback Drew Brees helps out Old Friends
---
Hovdey: Navigating Eclipse Awards' gray waters... "The disconnect between the Graded Race System and the clout of the Breeders' Cup is frustrating."
---
Racing loses renowned trainer Eddie Gaudet
---
Santa Anita's handle up through first week of racing
---
Pricci: Belmont renovation - "Gulfstream on steroids, indeed."
---
Jicha: Likely Eclipse winners expose racing's weakness - "It's difficult to achieve star power when you are out of sight and thus out of mind, as today's best horses are."... Also, CHRB an embarrassment again
---
Eclipse ballot: Pricci
---
Pennsylvania: Lower takeout, tougher drug rules called for in 2018
---
Equestricon sets 2018 dates to coincide with Breeders' Cup
---
Clearsky Farms tops 2017 breeders list
---
Baffert feeling less pressure in return to Pegasus World Cup
---
Cinema: Best horse racing flicks for cold weather
---
CNN: Racing in the 'land of Coco Chanel'... Elite horse racing and fashion go hand in hand
---
Laurel's mandatory payouts pushed to Sunday
---
Israeli govt to pay nearly $5mil to the company responsible for distributing British and Irish racing to overseas betting operators after a ban on gambling on the sport came into force there this week
---
NTRA '2017 Moment of the Year' - voting now open
---
Stronach to be honored With Eclipse Award of Merit... Has won 12 Eclipse Awards total for outstanding owner and breeder
---
NBC Sports, DRF honored with media Eclipse Awards... NBC Sports wins for Live Racing Programming, Features; DRF wins for Multi-Media
---
New NYTHA prez targets workmen's comp, adding new owners
---
Killer Bs: Brown, Baffert, Broberg enjoy top seasons... A statistical look at leading trainers of 2017
---
2017 leaderboard: Ortiz, Brown and Juddmonte
---
DRF's Livingston wins fifth Eclipse Award
---
Haskin: 2018 brings a volatile and special 50th anniversary
---
Sulky side wow!: Driver Tony Morgan becomes the second driver in North American harness racing history to drive 16,000 winners in a career
---
Stellar Wind remains on track for Pegasus World Cup
---
Hawthorne sees increases in average daily handle, field size
---
Mahoning Valley $1.9mil handle sets record on Tues... Helped by carryovers
---
B-R-R-R: Laurel cancels Fri Jan 5 card, to race on Monday
---
Polar opposites! While Northeast US loses racing to bitter cold - Aussie tracks re-schedule due to extreme HEAT!
---
Hovdey: Three SoCal leaders give reason for optimism for the sport
---
Small barns ready to make big impact on Kentucky Derby trail
---
Al Shaqab say sorry as they admit to causing major racing debts problem
---
UK: Top trainers owed UK$1mil by Al Shaqab, the racing empire of Sheikh Joaan Al Thani, the brother of the Emir of Qatar
---
Dubai: First turf races usher in New Year at Meydan
---
New Year's Resolutions: Dave Johnson
---
Collected, West Coast drill for Pegasus World Cup
---
SoCal: Probe into fight between jockey and valet at SA
---
Equibase stats: Year-end leaders/Trainers, jockeys, owners - earning, wins [click on 2017 for year-end totals and use appropriate tabs to parse categories]
Cherwa/LA Times: Eclipse ballot

---
Jock Watch: Jockey Irad Ortiz Jr moving tack to Gulfstream
---
Unsettled weather leaves Aqueduct stakes in limbo
---
Irad Ortiz Jr, Brown, Dubb lead 2017 NYRA standings
---
Laurel fall meet leaders/final: Gonzalez, Toledo
---
What would widespread sports betting mean for horse racing?
---
Eng: Playing favorites in sports betting and horse racing - two different worlds
---
Pegasus hopefuls tune up
---
Giant Expectations sets Pegasus World Cup spot
---
Joe Kristufek named Fair Grounds' new racing analyst
---
Pricci: Collected's non-effort in G2 San Antonio "was, frankly, a disgrace."
---
Pedigree insights: Unique Bella
---
Resolutions: Terry Finley
---
Resolutions: Barry Irwin
---
Turfway introduces starter bonus
---
Nebraska horse racing regulators reverse course, approve simulcast wagering statewide
---
Turf Paradise ends phone bet wagering
---
UK: Whoops! Jump jock suspended after 'brain freeze' causes him to miss jump with big favorite
---
Salute the fourth-highest earning Thoroughbred in racing history
---
Nelson Bunker Hunt: An oilman with a eye for racehorses
---
Laurel cancels Mon 1/1
---
Laurel cancels Sun 12/31
---
Laurel cancels mid-card Sat after jocks say track condition 'must be addressed'
---
---
Mon results: Empire Line by a nose in $100K Damon Runyon
Mon results: Divine Miss Grey dominates $100K Interborough
Sat results: Firenze Fire edges Seven Trumpets in $150K Jerome

---
---
UK: MPs to tackle bookmakers over case for new 'minimum bet' rule in horse racing
---
MISCELLANEOUS INDEX:
Where we put things that don't fit into any of the other index categories
---
Track visit/reviews
---
THE FANS SPEAK:
Where we occasionally search the web to explore various discussions and topics
---
OPINION:
equidaily.com's occasional thoughts on various topics regarding the horse racing game

---
equidaily.com's Coast-to-coast
---
Saratoga's Best Bets
---
Click here to e-mail any questions, comments, or suggestions to equidaily.com
---
AQUEDUCT, Jamaica, NY
ARAPAHOE PARK, Aurora, CO
ARLINGTON PARK, Arlington Heights, IL
ASSINIBOIA DOWNS, Winnipeg, Manitoba
BELMONT, Elmont, NY
BELTERRA PARK, Cincinnati, OH
BEULAH PARK, Grove City, OH
CALDER [GPW}, Miami, FL
CALIFORNIA FAIRS, CA
CANTERBURY PARK, Shakopee, MN
CHARLES TOWN, Charles Town, WV
CHURCHILL DOWNS, Louisville, KY
COLONIAL DOWNS, New Kent, VA
DELAWARE PARK, Wilmington, DE
DEL MAR, Del Mar, CA
DELTA DOWNS, Vinton, LA
DOWNS AT ALBUQUERQUE, Albuquerque, NM
ELLIS PARK, Henderson, KY
EMERALD DOWNS, Auburn, WA
EVANGELINE DOWNS, Opelousas, LA
FAIR GROUNDS, New Orleans, LA
FAIR MEADOWS, Tulsa, OK
FAIRMOUNT PARK, Collinsville, IL
FAIRPLEX, Pomona, CA
FINGER LAKES, Farmington, NY
FORT ERIE, Fort Erie, Ontario
GOLDEN GATE, Albany, CA
GREAT LAKES DOWNS, Muskegon, MI
GULFSTREAM PARK, Hallandale, FL
GULFSTREAM PARK WEST, Miami, FL
HASTINGS PARK, Vancouver, BC
HIALEAH PARK, Hialeah, FL
HAWTHORNE RACE COURSE, Cicero, IL
HOLLYWOOD PARK, Inglewood, CA
HOOSIER PARK, Anderson, IN
INDIANA GRAND, Shelbyville, IN
KEENELAND, Lexington, KY
KENTUCKY DOWNS, Franklin, KY
LAUREL PARK, Laurel, MD
LONE STAR PARK, Grand Prairie, TX
LOUISIANA DOWNS, Bossier City, LA
Los Alamitos, Los Alamitos, CA
MAHONING VALLEY, Youngstown, OH
MARQUIS DOWNS, Saskatoon, Saskatchewan
MEADOWLANDS, E Rutherford, NJ
MONMOUTH PARK, Oceanport, NJ
MOUNTAINEER, Chester, WV
NORTHLANDS PARK, Edmonton, Alberta
OAKLAWN PARK, Hot Springs, AR
PENN NATIONAL, Grantville, PA
PARX, Bensalem, PA
PIMLICO, Baltimore, MD
PINNACLE RACE COURSE, New Boston, MI
PORTLAND MEADOWS, Portland, OR
PRAIRIE MEADOWS, Des Moines, IA
PRESQUE ISLE DOWNS, Erie, PA
REMINGTON PARK, Oklahoma City, OK
RETAMA PARK, San Antonio, TX
RIVER DOWNS, Cincinnati, OH
ROCKINGHAM PARK, Salem, NH
RUIDOSO DOWNS, Ruidoso Downs, NM
SAM HOUSTON, Houston, TX
SANTA ANITA, Arcadia, CA
SARATOGA, Saratoga Springs, NY
STAMPEDE PARK, Calgary, Alberta
SUFFOLK DOWNS, Boston, MA
SUNLAND PARK, Sunland Park, NM
SUNRAY PARK, Farmington, NM
TAMPA BAY DOWNS, Tampa, FL
THISTLEDOWN, Cleveland, OH
TURF PARADISE, Phoenix, AZ
TURFWAY PARK, Florence, KY
WILL ROGERS DOWNS, Claremore, Oklahoma
WOODBINE, Rexdale, Ontario
WOODLANDS, Kansas City, KS
YAVAPAI DOWNS, Prescott Valley, AZ
ZIA PARK, Hobbs, NM

---


Note: Pages on this site are labelled with the equidaily.com logo. Some links lead to pages at other sites. equidaily.com is responsible only for the pages on this site. equidaily.com assumes no responsibility for errors or omissions. Always check with official sources to verify info.

---
Copyright 2018 equidaily.com

---