Official Del Mar website
Wed results: Restrainedvengence springs upset in $100K Oceanside

---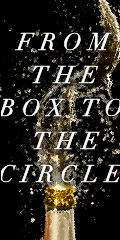 ---
Hong Kong: Purton seals second Champion Jockey title at exciting Season Finale
---
Current forecasts for N American tracks
---
Racetrack abbreviation codes
---
[AUS] FOXSPORTS.AU
[AUS] RACING AND SPORTS
[AUS] SMH.COM.AU
[AUS/NZ] THOROUGHBRED NEWS
[AUS] VIRTUAL FORM GUIDE
[ASIA] S CHINA MORNING POST
BALTIMORE SUN
BLOOD HORSE
CBS.SPORTSLINE
CHICAGO SUN-TIMES
DAILY RACING FORM
ESPN
FOX SPORTS
FRANCE GALOP
[JAPAN] HORSERACING IN JAPAN
KENTUCKY.COM
LA TIMES
LOUISVILLE COURIER JOURNAL
MIAMI HERALD
MSNBC
NY DAILY NEWS
NY POST
NY TIMES
THE RACING BIZ [Mid-Atlantic region]
SEATTLE TIMES
SIGNONSANDIEGO.COM
SINGAPORE TURF CLUB
SOUTH AFRICAN HORSERACING
THISISHORSERACING.COM
ThoroughbredRacing.com
TIMES PICAYUNE
[U.K.] BBC
[U.K.] GUARDIAN
[U.K.] RACING POST
[U.K.] SPORTINGLIFE.COM
[U.K.] TELEGRAPH
[U.K.] TIMES
USA TODAY
WASHINGTON POST

Uh-oh: Justify to undergo evaluation... Racing plans on hold
---
Simon: It's about time that horse racing put bettors first!... "I witnessed a robbery yesterday."... Monday DQ at Thistledown raises hackles
---
Weekend recap: Stars and Stripes Day creates Belmont fireworks
---
ABR: Recommended horse racing summer road trips
---
How I became a fan of horse racing... "Ultimately, what probably sealed the deal for me and made me a horse racing fan was..."
---
Early list of 2018 Arlington Million possibles
---
Toast of New York on another US adventure... 7YO gelding could be aimed at another BC Classic
---
Op-ed opposes historical racing machine in Illinois: "Betting on old horse races just doesn't sound like it would draw many people. It does seem like an end run on Illinois' slot prohibitions."
---
Owner Watch: Bob LaPenta enjoys success with greater perspective... Recovered from rare disease in late March
---
Kingsport ends Pink Lloyd's win streak in Shepperton at Woodbine... Canadian HOTY took pressure early and yielded late
---
Canada: City council could vote to keep horse racing in Edmonton on track
---
Horseracing insiders raise questions about Aquanita investigation
---
AUDIO/Oz: Four Corners hears from trainers, punters and commentators who say the authorities acted too late in doping scandal
---
Meet Ellis Park's new paddock analyst: Li'l Roc... "I want to do anything that can help Ellis grow, help the horsemen and racing community."
---
301 and counting: they're not skeptical now about Barry Irwin's strategy
---
Haskin: The greatest horse of all time - occupied three different bodies
---
Smaller consignments bolster Fasig-Tipton Yearling Sale
---
Fasig-Tipton Horses of Racing Age Sale fills niche
---
International: Aidan son Joseph O'Brien launches new racing club
---
After his wife's death, jockey Corey Lanerie gets back in the saddle
---
2017 Canadian Derby winner DQ'd ten months later
---
Sat results; Arlington/Road to the Million Day stakes recaps
---
Oz: Winx nearing barrier trial appearance
---
New Mexico: Racino applicants hope to get Tucumcari's economy back on track
---
Trainer Bill Mott to accept penalties, drop lawsuit in 4-year fight over testing standards
---
Michigan: Before demolition, horse-racing lovers reopen Jackson Harness Raceway for final hurrah
---
International: John Gosden says O'Brien has 'spiced up' Eclipse by running Saxon Warrior
---
Trainer Watch: Stars and Stripes Day a Belmont homecoming for Thomas, McCarthy
---
British Horseracing Authority adds an additional results verification procedure after a wrong result was posted at Kempton in March
---
Breeders' Cup plans hinge on Dwyer for Mendelssohn
---
Ruidoso Downs offers horse racing experience, Hall of Fame collection
---
Preserving the Bloodhorse 'morgue' - the name given to newspaper and magazine filing cabinets containing lon-ago pieces that could be used as research material for writers, editors, and fact-checkers
---
Hayward: Condoning the cheats - that's what racing is doing by not supporting out-of-competition testing
---
Europe: Cartier Racing Awards 2018 - current standings
---
British Horseracing Authority seeks to promote greater inclusion
---
Europe: Brexit 'single biggest issue facing racing industry'
---
Trainer Chad Brown sends out cavalcade of turf workers in advance of Stars and Stripes Day
---
Hawkish, Analyze It gear up as Belmont Derby field takes shape
---
Two examples of how a 'vibrant program' has put New York breeding very much in the ascendancy
---
Gronkowski horse owners acquire 'LeBron J'
---
Ehalt: What visiting Royal Ascot taught me about racing in America
---
Winx trainer: "She's not allowed to lose really. People would understand if she did, but the expectation from the non-race goers is they expect her to keep winning."
---
Gulfstream reports strong spring meet numbers... Meet set records for total handle and average daily handle
---
Ehalt: Genuine interest in Queen's Plate that is capturing the attention of more and more American fans and encouraging more of them to head to Toronto to be in attendance
---
2018 Haskell: Here are the first races for the Triple Crown winners post Triple Crown
---
Jock Watch: Brian Hernandez Jr on winning first Churchill title, "It was a bittersweet moment."
---
East vs West in Jockey Karaoke Showdown... Fans will vote on the best performances from Del Mar and Saratoga karaoke nights
---
Five TRF horses serve as ambassadors in Saratoga
---
The Jockey Club announces pair of scholarship winners
---
Best patriotic racehorse names for the Fourth of July
---
Getting excited about Opening Day at Saratoga
---
Clancy: "Saratoga has it all."
---
Fasig-Tipton Saratoga catalogue online
---
Saratoga racing on list of '25 fun July events in Upstate NY'
---
Vespe: Can Laurel actually win the Breeders' Cup bidding?
---
Simon/analysis: Do horses carrying more than their assigned weight, ie overweights, win as often as they should?
---
Betting: Busting out of a slump
---
Thurs preview: Rayya, Sassy Sienna aim to bounce back in G3 $200K Iowa Oaks
---
Oz: Competitors battle for shot at $13 million The Everest... Oct 13 event the most talked about horse race in Australia all year
---
Horse racing, 'historical' slot machines set to expand in Virginia
---
Editorial: Horse racing belongs in Virginia's great outdoors
---
Op-ed:Illinois horse racing wants you to bet on the past so it has a future
---
Maryland Jockey Club names new racing secretary... VP-Racing Hale named to new position
---
What do we really know about what shockwave machines are used for?
---
Jock Watch/international: Frankie Dettori ends association with Al Shaqab Racing
---
2017 G1 Haskell Invitational winner Girvin retired
---
Now looks a good time to tap into Europe's rich seam of potential stakes performers
---
Why Ireland is such a popular source of horses for so many American owners
---
Florida: Controversial proposal to build a toll road through the heart of horse farm country in Central Florida has been postponed indefinitely
---
Ashbury Park Press; Justify, vote where you think the Triple Crown winner will run next?
---
Trainer Watch: Victor Carrasco, good owners and ability to adjust bearing fruit
---
Gulfstream meet leaders/final [spring meet]: Gaffalione, Pletcher/Gonzalez/Barboza tie
---
Churchill meet leaders/final: Ramseys, Asmussen, Hernandez
---
Haskin: The day the Haskell struck gold
---
VIDEO: Tabloid TV TMZ catches up with Bob Baffert
---
3YO Watch: Gronkowski misses work, Jim Dandy still possible
---
Sat results: Jockey Manny Franco sweeps stakes... Voodoo Song/$150K Forbidden Apple, La Fuerza/$100K Rockville Center
---
---
Count Octave is to be aimed at the MelCup by Andrew Balding
Fri results: Alpha Centauri best in G1 Falmoth at Newmarket
Frankie Dettori set to appeal against 10-day Newmarket ban

---
MISCELLANEOUS INDEX:
Where we put things that don't fit into any of the other index categories
---
Track visit/reviews
---
THE FANS SPEAK:
Where we occasionally search the web to explore various discussions and topics
---
OPINION:
equidaily.com's occasional thoughts on various topics regarding the horse racing game

---
equidaily.com's Coast-to-coast
---
Saratoga's Best Bets
---
Click here to e-mail any questions, comments, or suggestions to equidaily.com
---
AQUEDUCT, Jamaica, NY
ARAPAHOE PARK, Aurora, CO
ARLINGTON PARK, Arlington Heights, IL
ASSINIBOIA DOWNS, Winnipeg, Manitoba
BELMONT, Elmont, NY
BELTERRA PARK, Cincinnati, OH
BEULAH PARK, Grove City, OH
CALDER [GPW}, Miami, FL
CALIFORNIA FAIRS, CA
CANTERBURY PARK, Shakopee, MN
CHARLES TOWN, Charles Town, WV
CHURCHILL DOWNS, Louisville, KY
COLONIAL DOWNS, New Kent, VA
DELAWARE PARK, Wilmington, DE
DEL MAR, Del Mar, CA
DELTA DOWNS, Vinton, LA
DOWNS AT ALBUQUERQUE, Albuquerque, NM
ELLIS PARK, Henderson, KY
EMERALD DOWNS, Auburn, WA
EVANGELINE DOWNS, Opelousas, LA
FAIR GROUNDS, New Orleans, LA
FAIR MEADOWS, Tulsa, OK
FAIRMOUNT PARK, Collinsville, IL
FAIRPLEX, Pomona, CA
FINGER LAKES, Farmington, NY
FORT ERIE, Fort Erie, Ontario
GOLDEN GATE, Albany, CA
GREAT LAKES DOWNS, Muskegon, MI
GULFSTREAM PARK, Hallandale, FL
GULFSTREAM PARK WEST, Miami, FL
HASTINGS PARK, Vancouver, BC
HIALEAH PARK, Hialeah, FL
HAWTHORNE RACE COURSE, Cicero, IL
HOLLYWOOD PARK, Inglewood, CA
HOOSIER PARK, Anderson, IN
INDIANA GRAND, Shelbyville, IN
KEENELAND, Lexington, KY
KENTUCKY DOWNS, Franklin, KY
LAUREL PARK, Laurel, MD
LONE STAR PARK, Grand Prairie, TX
LOUISIANA DOWNS, Bossier City, LA
Los Alamitos, Los Alamitos, CA
MAHONING VALLEY, Youngstown, OH
MARQUIS DOWNS, Saskatoon, Saskatchewan
MEADOWLANDS, E Rutherford, NJ
MONMOUTH PARK, Oceanport, NJ
MOUNTAINEER, Chester, WV
NORTHLANDS PARK, Edmonton, Alberta
OAKLAWN PARK, Hot Springs, AR
PENN NATIONAL, Grantville, PA
PARX, Bensalem, PA
PIMLICO, Baltimore, MD
PINNACLE RACE COURSE, New Boston, MI
PORTLAND MEADOWS, Portland, OR
PRAIRIE MEADOWS, Des Moines, IA
PRESQUE ISLE DOWNS, Erie, PA
REMINGTON PARK, Oklahoma City, OK
RETAMA PARK, San Antonio, TX
RIVER DOWNS, Cincinnati, OH
ROCKINGHAM PARK, Salem, NH
RUIDOSO DOWNS, Ruidoso Downs, NM
SAM HOUSTON, Houston, TX
SANTA ANITA, Arcadia, CA
SARATOGA, Saratoga Springs, NY
STAMPEDE PARK, Calgary, Alberta
SUFFOLK DOWNS, Boston, MA
SUNLAND PARK, Sunland Park, NM
SUNRAY PARK, Farmington, NM
TAMPA BAY DOWNS, Tampa, FL
THISTLEDOWN, Cleveland, OH
TURF PARADISE, Phoenix, AZ
TURFWAY PARK, Florence, KY
WILL ROGERS DOWNS, Claremore, Oklahoma
WOODBINE, Rexdale, Ontario
WOODLANDS, Kansas City, KS
YAVAPAI DOWNS, Prescott Valley, AZ
ZIA PARK, Hobbs, NM

---


Note: Pages on this site are labelled with the equidaily.com logo. Some links lead to pages at other sites. equidaily.com is responsible only for the pages on this site. equidaily.com assumes no responsibility for errors or omissions. Always check with official sources to verify info.

---
Copyright 2018 equidaily.com

---