Del Mar stakes results
---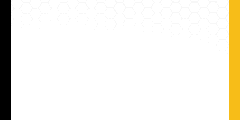 ---
They're clamouring to book De Sousa in Hong Kong
Timeform recap - 2018 Melbourne Cup Carnival

---
Current forecasts for N American tracks
---
Racetrack abbreviation codes
---
[AUS] FOXSPORTS.AU
[AUS] RACING AND SPORTS
[AUS] SMH.COM.AU
[AUS/NZ] THOROUGHBRED NEWS
[AUS] VIRTUAL FORM GUIDE
[ASIA] S CHINA MORNING POST
BALTIMORE SUN
BLOOD HORSE
CBS.SPORTSLINE
CHICAGO SUN-TIMES
DAILY RACING FORM
ESPN
FOX SPORTS
FRANCE GALOP
[JAPAN] HORSERACING IN JAPAN
KENTUCKY.COM
LA TIMES
LOUISVILLE COURIER JOURNAL
MIAMI HERALD
MSNBC
NY DAILY NEWS
NY POST
NY TIMES
THE RACING BIZ [Mid-Atlantic region]
SEATTLE TIMES
SIGNONSANDIEGO.COM
SINGAPORE TURF CLUB
SOUTH AFRICAN HORSERACING
THISISHORSERACING.COM
ThoroughbredRacing.com
TIMES PICAYUNE
[U.K.] BBC
[U.K.] GUARDIAN
[U.K.] RACING POST
[U.K.] SPORTINGLIFE.COM
[U.K.] TELEGRAPH
[U.K.] TIMES
USA TODAY
WASHINGTON POST

Melbourne Cup: Cross Counter first British-trained horse to win Australia's famous race

---
Aidan O'Brien's Cliffsofmoher put down as Melbourne Cup sees first-ever British win
---
Dubai ruler Sheikh Mohammed is finally a MelCup winner
---
Kentucky Derby now Godolphin's final frontier
---
Enable and Winx set career earnings landmarks
---
Hayward: Five key matters arising from the Breeders'' Cup
---
Michael Wrona to call races at Kentucky Downs
---
2018 Santa Anita Autumn Met Media Poll
---
Man allegedly was intoxicated when he snuck into restricted area, rode horse during Breeders' Cup
---
Santa Anita posts gains in on-track and overall handle
---
New lawsuit alleges 'liquidity crisis' at The Stronach Group
---
I'll Have Another returns to US from Japan
---
TAA announces accreditation of 34 organizations
---
Lady Eli shines as Keeneland Nov opens
---
Brisk business continues in Lexington
---
Fireworks at Fasig-Tipton November
---
Handle down for 2018 Breeders' Cup
---
VIDEO: Breeders' Cup World Championships recap with Andy Serling and David Aragona
---
New York connections shine on Breeders' Cup Saturday
---
Breeders' Cup could determine Europe's top award
---
Haskin: Analysis of the Breeders' Cup Classic
---
NY Times: A hard-luck horseman - Uriah St Lewis - has the chance of a lifetime in BC Classic
---
Accelerate aims to create Horse of the Year debate
---
Enable is primed to break the big-meeting hoodoo
---
Trainer John Sadler faces Breeders' Cup oh-fer query head on
---
Churchill future projects could include on-site hotel
---
Jock Watch: Angel Serpa returns to Laurel following International win in China
---
New Mexico racing commission to decide on new track
---
Jockey Mike Smith explains choosing McKinzie over West Coast in Classic, Baffert's genius
---
Breeders' Cup announces technological enhancements
---
Jockeys point of View... LA Times: Panel Q and A with Eddie Delahoussaye, Laffit Pincay Jr, Flavien Prat, and Drayden Van Dyke
---
NY Stallion Stakes Series purses to double in 2019
---
Committee to determine future governance of IFHA
---
NY: Manny Franco looks to duplicate success at Aqueduct
---
Michigan: Shuttered racetrack awarded 2019 dates - maybe
---
Belmont meet leaders/final: Brown, Ortiz Jr, Klaravich
---
Belmont: Weather affects meet handle
---
Keeneland closes fall meet with record all-sources wagering
---
Canada: Northlands Park hosts final horse-racing event
---
Louisville Courier-Journal: More than Breeders' Cup: What to know about Churchill Downs' Fall Meet
---
A rare Breeders' Cup honor for 'The Coach' D Wayne Lukas
---
QandA with Buffalo News racing scribe/accountant Gene Kershner: "I enjoy picturing how the race will be run based on the numbers and figures in the past performances and the thrill of winning never disappoints."
---
Powell remembers Rick Violette
---
Simon: Does weight really matter in horse racing?
---
Meadowlands woes not going away anytime soon
---
You be the steward: Play imaginary official watching race video of a recent inquiry
---
Former Brit racing TV - and Breeders' Cup - personality 78YO John 'Muttonchops' McCririck says he won't live to see another summer... Hasn't recovered from being sacked in 2012
---
Md: Bowie may get another life, as a 'world-class' training center
---
Ghosts of Racetracks Past: Garden State Park. Atlantic City Racecourse. Liberty Bell Racetrack. Cumberland Racetrack. Havre de Grace. .. Those names, and many more, conjure up memories of the ghosts of racetracks past in the mid-Atlantic region
---
Bobby Flay on why horse racing is at 'a critical moment'
---
Oz: Opinions divided over Aussie hotel's 'F**k the Cup' event... Som ssay the Newtown Hotel's move is 'anti-Australian'. But others argue the 'cruel' Melbourne Cup's days are numbered
---
Five storylines as the 2018 Breeders' Cup approaches at Churchill Downs
---
'Super Bowl' of harness racing coming to the Downs at Mohegan Sun Pocono
---
Florida lab accredited by RMTC Laboratory Program
---
G1 winner New Money Honey retired
---
Why British Champions Day was such a brilliant occasion
---
Gosden has a stranglehold, but which of his fantastic four should be Europe's horse of the year?
---
Charles Town sets 2019 live calendar through April
---
The ten magnificent horses who made 1998 perhaps the greatest Breeder's Cup Classic ever
---
English commentator's controversial put down for Winx shot down by trainer
---
NYRA Starter Loyalty Program enjoys successful Empire Showcase Day
---
Trainer Chad Brown takes penultimate step with Breeders' Cup contingent
---
Jock Watch: Javier Castellano earns 5,000th career win on Empire Showcase Day at Belmont
---
Delaware Park 2018: Seven moments that mattered
---
VIDEO: Across the Board with Andy Serling: Christophe Clement
---
2018 handle jumps at Delaware Park
---
Breeders' Cup announces wagering format additions
---
Maryland Million handle jumps 30 percent
---
Will Australia's biggest Winx punter return for her fourth Cox Plate... Has placed over $1.2mil on mare throughout her career
---
Fort Erie Race Track took cash offer to keep horse racing running
---
Historical horse racing bill filed in New Jersey
---
Sat preview/Oz: Winx's try at fourth Cox Plate to start from post 6
---
Baffert planning on ten runners for Breeders' Cup
---
CNN: New research on horse eyesight could improve racecourse safety
---
How vulnerable are the likely Breeders' Cup favorites?
---
Kristufek: Do 3YOs or older horses hold Breeders' Cup edge?
---
These five Idahoans are the reason horse racing is on the ballot
---
Jumps: Jury Duty survives inquiry to win Grand National
---
Whoops! Aussie jock ops ban after 'winning' race - one lap short of the finish [with VIDEO]
---
International: Champions Day trainer, jockey, horse to watch
---
Jumps: Far Hills picks and preview
---
Laurel Park set to host 33rd edition of Jim McKay Maryland Million. Here's a look back at some memorable human and equine winners of the signature event
---
Maryland Millions: Analysis/selections
---
Idaho Statesman editorial: Historical horse racing measure is complex and confusing - we vote no
---
Ex-jockey Patrick Valenzuela pleads guilty to domestic violence
---
Jock Watch/international: Champion De Sousa gets all-clear to join the Hong Kong jockey ranks
---
Why this year's sprinters look such an outstanding bunch
---
Top sports oddsmakers leaving Las Vegas... Wynn Las Vegas will not offer a Derby future wager for 2019
---
Delaware: End of meet showcase to provide homes for retiring runners
---
Mind Your Biscuits heads busy BC worktab at Churchill
---
Making sense of the Breeders' Cup Mile
---
Contenders for the Inaugural Breeders' Cup Juvenile Turf Sprint
---
Enable Breeders' Cup-bound
---
Why Enable can succeed where past Arc winners failed in Breeders' Cup Turf
---
Monaco: Horse racing in America is in dire need of brain surgery and a heart transplant
---
Fair Grounds Race Course opens 2018-2019 racing meet on Nov 15
---
International/UK: The divide between large and small stables - the verdict from the frontline
---
Brit Jockey Club exec Simon Bazalgette: Let's work together to engage fans worldwide
---
Steeplechase: Tendon injury keeps Zanjabeel out of Grand National
---
Breeders' Cup jockey study produces surprising results
---
Avoid these six deadly traits of losing horseplayers
---
Breeders' Cup hopeful Imperial Hint a 'dream come true'
---
Boniface: Maryland Million 'is the Maryland stage'
---
Georganne Hale wins Joe Kelly Unsung Hero award
---
---
Belmont-Yonkers Pick 4 refunded
---
AQU stakes results
---
---
Roaring Lion named HOTY at Cartier Racing Awards
2018 Horse Racing Ireland Awards nominees announced

---
MISCELLANEOUS INDEX:
Where we put things that don't fit into any of the other index categories
---
Track visit/reviews
---
THE FANS SPEAK:
Where we occasionally search the web to explore various discussions and topics
---
OPINION:
equidaily.com's occasional thoughts on various topics regarding the horse racing game

---
equidaily.com's Coast-to-coast
---
Saratoga's Best Bets
---
Click here to e-mail any questions, comments, or suggestions to equidaily.com
---
AQUEDUCT, Jamaica, NY
ARAPAHOE PARK, Aurora, CO
ARLINGTON PARK, Arlington Heights, IL
ASSINIBOIA DOWNS, Winnipeg, Manitoba
BELMONT, Elmont, NY
BELTERRA PARK, Cincinnati, OH
BEULAH PARK, Grove City, OH
CALDER [GPW}, Miami, FL
CALIFORNIA FAIRS, CA
CANTERBURY PARK, Shakopee, MN
CHARLES TOWN, Charles Town, WV
CHURCHILL DOWNS, Louisville, KY
COLONIAL DOWNS, New Kent, VA
DELAWARE PARK, Wilmington, DE
DEL MAR, Del Mar, CA
DELTA DOWNS, Vinton, LA
DOWNS AT ALBUQUERQUE, Albuquerque, NM
ELLIS PARK, Henderson, KY
EMERALD DOWNS, Auburn, WA
EVANGELINE DOWNS, Opelousas, LA
FAIR GROUNDS, New Orleans, LA
FAIR MEADOWS, Tulsa, OK
FAIRMOUNT PARK, Collinsville, IL
FAIRPLEX, Pomona, CA
FINGER LAKES, Farmington, NY
FORT ERIE, Fort Erie, Ontario
GOLDEN GATE, Albany, CA
GREAT LAKES DOWNS, Muskegon, MI
GULFSTREAM PARK, Hallandale, FL
GULFSTREAM PARK WEST, Miami, FL
HASTINGS PARK, Vancouver, BC
HIALEAH PARK, Hialeah, FL
HAWTHORNE RACE COURSE, Cicero, IL
HOLLYWOOD PARK, Inglewood, CA
HOOSIER PARK, Anderson, IN
INDIANA GRAND, Shelbyville, IN
KEENELAND, Lexington, KY
KENTUCKY DOWNS, Franklin, KY
LAUREL PARK, Laurel, MD
LONE STAR PARK, Grand Prairie, TX
LOUISIANA DOWNS, Bossier City, LA
Los Alamitos, Los Alamitos, CA
MAHONING VALLEY, Youngstown, OH
MARQUIS DOWNS, Saskatoon, Saskatchewan
MEADOWLANDS, E Rutherford, NJ
MONMOUTH PARK, Oceanport, NJ
MOUNTAINEER, Chester, WV
NORTHLANDS PARK, Edmonton, Alberta
OAKLAWN PARK, Hot Springs, AR
PENN NATIONAL, Grantville, PA
PARX, Bensalem, PA
PIMLICO, Baltimore, MD
PINNACLE RACE COURSE, New Boston, MI
PORTLAND MEADOWS, Portland, OR
PRAIRIE MEADOWS, Des Moines, IA
PRESQUE ISLE DOWNS, Erie, PA
REMINGTON PARK, Oklahoma City, OK
RETAMA PARK, San Antonio, TX
RIVER DOWNS, Cincinnati, OH
ROCKINGHAM PARK, Salem, NH
RUIDOSO DOWNS, Ruidoso Downs, NM
SAM HOUSTON, Houston, TX
SANTA ANITA, Arcadia, CA
SARATOGA, Saratoga Springs, NY
STAMPEDE PARK, Calgary, Alberta
SUFFOLK DOWNS, Boston, MA
SUNLAND PARK, Sunland Park, NM
SUNRAY PARK, Farmington, NM
TAMPA BAY DOWNS, Tampa, FL
THISTLEDOWN, Cleveland, OH
TURF PARADISE, Phoenix, AZ
TURFWAY PARK, Florence, KY
WILL ROGERS DOWNS, Claremore, Oklahoma
WOODBINE, Rexdale, Ontario
WOODLANDS, Kansas City, KS
YAVAPAI DOWNS, Prescott Valley, AZ
ZIA PARK, Hobbs, NM

---


Note: Pages on this site are labelled with the equidaily.com logo. Some links lead to pages at other sites. equidaily.com is responsible only for the pages on this site. equidaily.com assumes no responsibility for errors or omissions. Always check with official sources to verify info.

---
Copyright 2018 equidaily.com

---