Sun results: Crucero pulls upset in G3 $150K San Juan Capistrano
Sat results: Hard Aces over Hoppertunity in G1 $500K Gold Cup
Sat results: Fanticola wins G2 $200K Royal Heroine
Sat results: Masochistic easy winner of G1 $300K Triple Bend
Sat results: Prize Exhibit last to first in G3 $100K Senorita
Fri 6/26 preview: $50K P6 carryover

---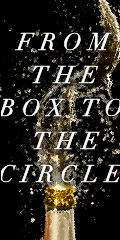 ---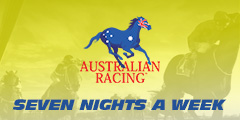 ---
Oz: 2014/15 Timeform recap - Two-Year-Olds
Sun results: Lovely Day wins G1 Takarazuka Kinen in Japan

---
Current forecasts for N American tracks
---
Racetrack abbreviation codes
---
[AUS] FOXSPORTS.AU
[AUS] RACING AND SPORTS
[AUS] SMH.COM.AU
[AUS/NZ] THOROUGHBRED NEWS
[AUS] VIRTUAL FORM GUIDE
[ASIA] S CHINA MORNING POST
BALTIMORE SUN
BLOOD HORSE
CBS.SPORTSLINE
CHICAGO SUN-TIMES
DAILY RACING FORM
ESPN
FOX SPORTS
FRANCE GALOP
[JAPAN] HORSERACING IN JAPAN
KENTUCKY.COM
LA TIMES
LOUISVILLE COURIER JOURNAL
MIAMI HERALD
MSNBC
NY DAILY NEWS
NY POST
NY TIMES
THE RACING BIZ [Mid-Atlantic region]
SEATTLE TIMES
SIGNONSANDIEGO.COM
SINGAPORE TURF CLUB
SOUTH AFRICAN HORSERACING
THISISHORSERACING.COM
ThoroughbredRacing.com
TIMES PICAYUNE
[U.K.] BBC
[U.K.] GUARDIAN
[U.K.] RACING POST
[U.K.] SPORTINGLIFE.COM
[U.K.] TELEGRAPH
[U.K.] TIMES
USA TODAY
WASHINGTON POST

New British university course aimed at developing management excellence in racing
---
Brits recognize the bettor... British Horseracing Authority's new chief exec reaching out to bettors for input through the newly created Horseracing Bettors Forum
---
Filly vs the boys: Irish Derby bid for Oaks winner Qualify
---
Davidowitz: Horse racing hardly rests with never-ending seasons... "...foolish, if not borderline self-destructive."
---
Closer look: Stats and stories for the first start back after a Triple Crown for previous winners
---
Scott: Shaking up the handicap division... 2014 3YO year-end promise falls short
---
>>> BOLD! Wesley Ward believes 2YO Royal Ascot winner Acapulco is perfectly capable of taking on the older horses in the Nunthorpe at York in August
---
Royal Ascot results affect Cartier Award point standings... Gleneagles on top
---
Thistledown racing sec sees solid 2015 Ohio Derby field as a precursor of things to come, "We are the best racetrack in Ohio. We look to be one of the best on the east coast and midwest, and in a few years we plan to be one of the best in the country to wager on."
---
Eng: Horse racing tries to change tax rules on betting
---
Powell: Closer look - and comments on - the proposed changes to Saratoga Race Course
---
Veitch: Triple Crown comes at critical time for NYRA
---
Federal court dismisses Rick Dutrow appeal
---
AUS: Racing Victoria chief steward confirms, for the first time in Victorian racing history, a horse has returned a positive swab to methamphetamine
---
Veitch: Ranking Triple Crown winners a tough task
---
Daley: 'Pharoah' prompts race down racing's memory lane... "...with lifetime friends made and memories to be passed on to future generations. Thank you for reminding me of that, American Pharoah."
---
Hill: Horse racing's history on Sports Illustrated covers
---
Lanerie, Leparoux Battle for Churchill title as meet winds down
---
Team American Pharoah: A look at who's been where, done what, and what's ahead
---
Santa Anita reaches $1 Billion in handle
---
Inside the Jockeys' Room with Smith and Talamo
---
Jockey Joe Talamo cites Drew Brees as one of his professional idols
---
Alex Solis: 'I only want to bring benefit to the sport'
---
Louisiana Sports Hall of Fame: Former horse racing trainer Frank Brothers keeps himself involved in the sport
---
Trainer Watch: David Jacobson reaches 1000-win milestone
---
Joe Clancy earns top American Horse Publications honor
---
Blood-Horse Publications wins AHP awards
---
Illinois Thoroughbred Horsemen's Assoc: Churchill Downs aiming to undercut racing, threaten jobs, in Illinois
---
Breeding watch: Birdstone earns respect
---
Singapore: Syndication, prize money making owning horses attractive... Population of racehorses kept in the stables of the Singapore Turf Club has doubled from 700 in 2007 to 1430 today
---
Trainer Watch: Arch Kingsley readies jumpers, flat horses at Spa
---
Emerald Downs awarded TripAdvisor Certiciate of Excellence
---
Gold Cup at Santa Anita: Enduring through the decades
---
AUS: Takeover Target dead - Rags to riches champion
---
California Chrome will bypass Eclipse Stakes - head home
---
Ryan Moore breaks Royal Ascot record with nine wins
---
UPI weekend racing recap: National/international
---
Jumps: African Oil enjoys new career, winning... Might be the best rookie hurdle horse in US
---
Trainer Watch: Longtime Suffolk mainstay Bill Sienkewicz scrambles to reorganize his stable and his career
---
The venerable Ben's Cat points towards July 11 G3 Parx Dash
---
Breeding issues key at last week's Maryland Racing Commission meeting
---
VIDEO: America's Best Racing continues its series of ads celebrating the 350th anniversary of the birth of horse racing in America
---
Tweets of the week
---
Trainer Watch: Neil Drysdale - driven As ever
---
NY Times/Donna Brothers: Holding back tears after American Pharoah's Triple Crown
---
Q&A with Donna Barton Brothers... The jockey-turned-commentator talks about what it was like to experience the 2015 Triple Crown
---
History: Tom Fool - a measure above
---
Apprentice Watch: 16YO Sebastian Saez inspired by late brother
---
Q&A: Larry Collmus on calling Triple Crown, Saratoga
---
Curry: Breakthrough win for Mr Z in Ohio Derby
---
3YO Watch: Texas Red drills for Dwyer in SoCal heat
---
3YO Filly Watch: Stellar Wind trainer looks at Del Mar, Saratoga and Parx
---
3YO Filly watch: Larry Jones makes plans for top fillies
---
Behind the scenes: "It's pretty hard. But if you love it, it doesn't seem so hard"... 'Steady Eddie' Cornier - life on the backstretch
---
Ohio: Racinos challenged in state's top court
---
Pan American Conference presentations online
---
Mitchell/Bloodhorse: Risk managers... When does a yearling consignor know how good his or her prospects are for upcoming sale?
---
Massachusetts: Gaming chief hails start of casino era
---
Massachusetts' first casino, Plainridge Park opens its doors
---
Supermodel Kylie Bax out to boost horse racing in Singapore
---
Ellis Park gearing up for live racing meet
---
Jicha: Triple Crown still has issues to address... "What's needed is an incentive for the connections of every Derby starter to continue on through the Preakness and Belmont."
---
More Jicha: Horses haven't changed, trainers have... "[Thoroughbreds] are being asked to run only every four or five weeks. So is it any surprise that they seem incapable of doing more?"
---
Barolo, Salama win BC berths in South America
---
The Downs at Albuquerque shows handle icrease
---
Jock Watch: Bejarano, Stevens getting new agents
---
Barry Weisbord resigns from Breeders' Cup board
---
Not just cigars: Jumping horses are Cuba's new claim to fame
---
Female driver dies from trotting injuries in France
---
NYRA, Brazilian track to share signals
---
Calif: TOC elects new board member, four incumbents
---
Fasig-Tipton lends hand to New Vocations
---
Latest weekly NTRA poll
---
Photo gallery: American Pharoah poses for Vogue
---
Triple Crown winner American Pharoah continues to relish attention
---
Del Mar looking to pitch unique bonus plan to attract American Pharoah, "You're talking in the range of $5 million or so."
---
New Royal Ascot race could change the face of sprinting in Europe
---
The Queen unveils Frankel Statue on Royal Ascot opening day
---
California Chrome to miss Royal Ascot with foot bruise
---
Arabian horse racing has small but dedicated group at Arapahoe Park
---
Photo gallery: 16 preposterous hats from the 2015 Royal Ascot
---
American Pharoah at Canterbury Park? Track owner weighs in
---
New Mexico: New racino being proposed
---
Davidowitz: We still haven't seen the best American Pharoah
---
NY: The Legislature voted to remove Palm Sunday from the list of days when horse racing is prohibited, leaving only Christmas and Easter
---
Record-priced colt leads OBS June opener
---
Maryland Racing Commission approves Laurel, Timonium dates... LRL's July dates OK'd
---
Ehalt: Challenge of putting Pharoah's Triple Crown sweep into words
---
Mountaineer wins approval to drop 50 dates
---
For jockey Tammi Piermarini, a new, settled chapter
---
Uncharted territory: What's next for American Pharoah after Triple Crown?... After capturing the first Triple Crown since 1978, will American Pharoah continue running or retire to the breeding shed? There are compelling reasons for both
---
Sun results: La Verdad becomes a millionaire wirh win in $100K Dancin Renee
Sat results: Include Betty wins G1 $300K Mother Goose
Sat preview: $29K P6 carryover

---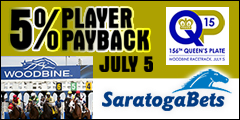 ---
---
Weekend preview: Golden Horn scheduled to be the first Derby winner to compete in G1 Coral-Eclipse since Sea The Stars in 2009.
Ruby Walsh: Kauto Star was the greatest chaser I sat on
McCoy leads tributes to Kauto Star
Sat results: Jack Hobbs supreme in G1 Irish Derby for William Buick and John Gosden

---
MISCELLANEOUS INDEX:
Where we put things that don't fit into any of the other index categories
---
Track visit/reviews
---
THE FANS SPEAK:
Where we occasionally search the web to explore various discussions and topics
---
OPINION:
equidaily.com's occasional thoughts on various topics regarding the horse racing game

---
equidaily.com's Coast-to-coast
---
Saratoga's Best Bets
---
Click here to e-mail any questions, comments, or suggestions to equidaily.com
---
AQUEDUCT, Jamaica, NY
ARAPAHOE PARK, Aurora, CO
ARLINGTON PARK, Arlington Heights, IL
ASSINIBOIA DOWNS, Winnipeg, Manitoba
BELMONT, Elmont, NY
BELTERRA PARK, Cincinnati, OH
BEULAH PARK, Grove City, OH
CALDER, Miami, FL
CALIFORNIA FAIRS, CA
CANTERBURY PARK, Shakopee, MN
CHARLES TOWN, Charles Town, WV
CHURCHILL DOWNS, Louisville, KY
COLONIAL DOWNS, New Kent, VA
DELAWARE PARK, Wilmington, DE
DEL MAR, Del Mar, CA
DELTA DOWNS, Vinton, LA
DOWNS AT ALBUQUERQUE, Albuquerque, NM
ELLIS PARK, Henderson, KY
EMERALD DOWNS, Auburn, WA
EVANGELINE DOWNS, Opelousas, LA
FAIR GROUNDS, New Orleans, LA
FAIR MEADOWS, Tulsa, OK
FAIRMOUNT PARK, Collinsville, IL
FAIRPLEX, Pomona, CA
FINGER LAKES, Farmington, NY
FORT ERIE, Fort Erie, Ontario
GOLDEN GATE, Albany, CA
GREAT LAKES DOWNS, Muskegon, MI
GULFSTREAM PARK, Hallandale, FL
HASTINGS PARK, Vancouver, BC
HIALEAH PARK, Hialeah, FL
HAWTHORNE RACE COURSE, Cicero, IL
HOLLYWOOD PARK, Inglewood, CA
HOOSIER PARK, Anderson, IN
INDIANA DOWNS, Shelbyville, IN
KEENELAND, Lexington, KY
KENTUCKY DOWNS, Franklin, KY
LAUREL PARK, Laurel, MD
LONE STAR PARK, Grand Prairie, TX
LOUISIANA DOWNS, Bossier City, LA
Los Alamitos, Los Alamitos, CA
MAHONING VALLEY, Youngstown, OH
MARQUIS DOWNS, Saskatoon, Saskatchewan
MEADOWLANDS, E Rutherford, NJ
MONMOUTH PARK, Oceanport, NJ
MOUNTAINEER, Chester, WV
NORTHLANDS PARK, Edmonton, Alberta
OAKLAWN PARK, Hot Springs, AR
PENN NATIONAL, Grantville, PA
PARX, Bensalem, PA
PIMLICO, Baltimore, MD
PINNACLE RACE COURSE, New Boston, MI
PORTLAND MEADOWS, Portland, OR
PRAIRIE MEADOWS, Des Moines, IA
PRESQUE ISLE DOWNS, Erie, PA
REMINGTON PARK, Oklahoma City, OK
RETAMA PARK, San Antonio, TX
RIVER DOWNS, Cincinnati, OH
ROCKINGHAM PARK, Salem, NH
RUIDOSO DOWNS, Ruidoso Downs, NM
SAM HOUSTON, Houston, TX
SANTA ANITA, Arcadia, CA
SARATOGA, Saratoga Springs, NY
STAMPEDE PARK, Calgary, Alberta
SUFFOLK DOWNS, Boston, MA
SUNLAND PARK, Sunland Park, NM
SUNRAY PARK, Farmington, NM
TAMPA BAY DOWNS, Tampa, FL
THISTLEDOWN, Cleveland, OH
TURF PARADISE, Phoenix, AZ
TURFWAY PARK, Florence, KY
WILL ROGERS DOWNS, Claremore, Oklahoma
WOODBINE, Rexdale, Ontario
WOODLANDS, Kansas City, KS
YAVAPAI DOWNS, Prescott Valley, AZ
ZIA PARK, Hobbs, NM

---


Note: Pages on this site are labelled with the equidaily.com logo. Some links lead to pages at other sites. equidaily.com is responsible only for the pages on this site. equidaily.com assumes no responsibility for errors or omissions. Always check with official sources to verify info.

---
Copyright 2015 equidaily.com

---