Sat results: Dream Tree best in $100K Desi Arnaz
---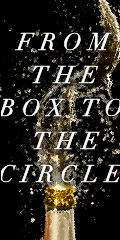 ---
Sun results/Japan: Persian Knight claims G1 Mile Championship at Kyoto
Racing Victoria build funds for future growth

---
Current forecasts for N American tracks
---
Racetrack abbreviation codes
---
[AUS] FOXSPORTS.AU
[AUS] RACING AND SPORTS
[AUS] SMH.COM.AU
[AUS/NZ] THOROUGHBRED NEWS
[AUS] VIRTUAL FORM GUIDE
[ASIA] S CHINA MORNING POST
BALTIMORE SUN
BLOOD HORSE
CBS.SPORTSLINE
CHICAGO SUN-TIMES
DAILY RACING FORM
ESPN
FOX SPORTS
FRANCE GALOP
[JAPAN] HORSERACING IN JAPAN
KENTUCKY.COM
LA TIMES
LOUISVILLE COURIER JOURNAL
MIAMI HERALD
MSNBC
NY DAILY NEWS
NY POST
NY TIMES
THE RACING BIZ [Mid-Atlantic region]
SEATTLE TIMES
SIGNONSANDIEGO.COM
SINGAPORE TURF CLUB
SOUTH AFRICAN HORSERACING
THISISHORSERACING.COM
ThoroughbredRacing.com
TIMES PICAYUNE
[U.K.] BBC
[U.K.] GUARDIAN
[U.K.] RACING POST
[U.K.] SPORTINGLIFE.COM
[U.K.] TELEGRAPH
[U.K.] TIMES
USA TODAY
WASHINGTON POST

Europe: Cartier Award nominees unveiled... Cracksman, Enable, Ribchester, and Ulysses vie for HOTY
---
Gun Runner vs Arrogate vs Pharoah vs Chrome: which do you think was best?
---
Author recounts visits to Cox Plate in Australia... "Want more young people to go racing? Replicate Moonee Valley Friday nights."
---
Meanwhile, Irish scribe recaps his month-long sojourn covering the Spring Carnival/MelCup
---
Oz: More reflections on Cup week
---
Comment: Rules didn't help Breeders' Cup contest thanks to players that found edge
---
Hong Kong's riders want agents, but would the Jockey Club relinquish control?... Most racing jurisdictions allow managers to book rides, but that is not the case at Sha Tin
---
Bill Mott: Eclipsing his own expectations
---
Penny Chenery posthumously wins Big Sport of Turfdom award
---
Trevor Denman elected to Southern California Sports Broadcasters Hall of Fame
---
Deadspin: Sports website remembers Ben's Cat... The horse no on believed in when it counted
---
Fair Grounds 2017-18 season ready to break from the gate... Season opens Sat Nov 18
---
N Dakota: Fargo race dates cut for 2018
---
Colorado: Local TV news examines attempted cheating at Arapahoe Park
---
AUDIO: ESPN's 'In the Gate'... The curious case of a developed nation - Israel - outlawing horse race wagering. Plus, Gary West on unanswered post-Breeders' Cup questions. Who's 3YO champ?
---
Lots of depth to first-crop sires at Keeneland November sale
---
Q&A with Caliborne's Walker Hancock - on sales success of Lea's first progeny
---
Keeneland marches into Book 4
---
Keeneland's Horses of Racing Age a specialized market
---
NYTHA says split sample program has started... Horsemen's group said system is in place for NYRA tracks
---
Shaman Ghost faring well after throat procedure
---
3YO Watch: Spring return the plan for New Mexico-based upstart Conquest Mo Money
---
Trainer Watch: New York has been kind to Graham Motion
---
Trainer Watch: McPeek moves on after naproxen positives
---
Jock Watch: 23YO Kassie Guglielmino a rising star in the Pacific Northwest
---
Jock Watch: Richard Eramia to give Oaklawn Park a shot
---
Forever Unbridled set sights on Pegasus
---
UPI: Weekend stakes recaps
---
Watchmaker: A few lingering Breeders' Cup thoughts
---
Veitch: Saratoga quality was on display at the Breeders' Cup
---
Trepidation towards future in Ontario harness industry... "People are obviously nervous. There have been a lot of changes the past four or five years."
---
European sales season recap
---
KEE: Brisk trade as Book 3 concludes
---
Donna Brothers: Lights, camera, action
---
Ha! Golf Digest touts Free Drop Billy for 2018 Ky Derby
---
Aussie columnist defends Mel Cup against critics
---
Christian Hellmers wins more than $100K in Del Mar Fall Challenge
---
Nominees announced for the 2017 Horse Racing Ireland Awards
---
Pro active Irish stews: Beaten riders all received cautions after allowing gate-to-wire winner
---
Who exactly is Lloyd Williams, the man obsessed with winning Melbourne Cups?
---
Photo gallery: Ben's Cat Day at LRL
---
Trainer Watch: Dale Romans breaks Churchill record for most wins... Surpasses Bill Mott for all-time number
---
Winx trainer maps out European invasion plans
---
Cherwa: Del Mar stews take time with dead-heat decision... "Dog tracks with 50 people in attendance make decisions on races way quicker."
---
Pricci: Industry powers need to lead or get out of the game
---
Breeders' Cup withholds Breeders' Cup Betting Challenge purse
---
Farewell to Ben... Fan fave Ben's Cat laid to rest at LRL on Sat
---
Jock Watch: Trevor McCarthy eager to get back in the saddle... Still on the mend from May injury
---
Balt Sun: Kevin Plank's Sagamore Farm hitting its stride under new leadership
---
VIDEO: Sagamore Racing should be competing at the highest level
---
The myth that is the 'World's Best Racehorse Rankings'... The problem is that #1-ranked Arrogate's 'best' is probably better than any horse on the planet this year, it's not current
---
LA Times: Some reader feedback on Del Mar and the Breeders' Cup
---
Jicha: Del Mar would be ideal for a Thanksgiving weekend BC
---
Powell: What we learned from the 2017 Breeders' Cup
---
Europeans pleased with 2017 BC results
---
Scully: Juvenile top three looking good for 2018 Kentucky Derby
---
Vegas 2018 Ky Derby odds
---
TDN Q&A with Norm Casse
---
Ben's Cat laid to rest at Laurel Park
---
Vespe: The exquisite timing of Ben's Cat
---
Brit racing scribe reflects on the 2017 Flat season and dishes out awards for top horse, top trainer, top ride, top performance, top sprinter and more
---
Romans' assistant Mark Simms has firsthand outlook on Veteran's Day
---
NYRA, NYTHA announce 'per start credit' program for Aqueduct winter meet
---
Million-dollar mares: Where they're headed now... Songbird, Tepin, Stellar Wind, more...
---
Haskin: The unsolved mystery of Arrogate
---
Arro-Great? Arrogate's place in racing history
---
Romans juveniles Free Drop Billy, Hollywood Star receiving time off following BC Juvenile efforts
---
Owner/trainer Ruis commits nation's top rated 2YO Bolt d'Oro to G2 San Felipe in March and G! SA Derby in April
---
Four suspended Parx trainers denied stay
---
Key dates for upcoming 2017-18 Fair Grounds season
---
It's not Breeders' Cup, but Peter Miller still winning at Del Mar... "What happened last week, that's not normal ... that's a different deal. You put the Breeders' Cup over here and the rest somewhere else."
---
Behind the scenes: Australian company makes many of the world's starting gates, including gate used for MelCup, "We have a caption saying 'On the first Tuesday in November when Australia stops, Steriline starts.'"
---
VIDEO: Mike Smith's helmet cam of winning ride in BC Juv Fillies
---
Andre Fabre eyeing Hong Kong run for Breeders' Cup hero Talismanic
---
Melbourne Cup party-carnage sees boozed-up Aussies go wild as they throw up, collapse and get rescued by paramedics
---
Sparks fly at Anaheim contest: Who makes the best horseshoe?
---
Emerald Downs announces 70-day live racing season for 2018
---
Oz: Veteran racecaller delivers stern message to alleged dopers
---
Numbers up as Keeneland Book Two concludes
---
NYRA pleased with upgrades to wi-fi at Saratoga in 2017, "The fans were engaged, and the media noticed."
---
Ruby Walsh: At home with a family that lives and breathes horse racing
---
Gun Runner is top gun in final NTRA Top Thoroughbred Poll of the year
---
Final NTRA 2017 poll
---
O-kay-y-y-y... Latest 'World's Best Racehorse Rankings': Arrogate remains #1
---
List: World's Best Racehorse Rankings
---
Oz: Melbourne horse racing to be rocked by doping investigation with Racing Victoria stewards to lay charges
---
The extraordinary rise of the Coolmore mares: what does it mean for the future?
---
Thoroughbred Women's Network launches: Will showcase and raise awareness of current successes and participation of women in the industry, encouraging others to get involved
---
Twitter feed: Thoroughbred Women's Network
---
The five biggest movers in the world rankings after the Breeders' Cup
---
TMZ: Australian jockey punches horse, gets 2-week suspension
---
...Suspended apprentice jockey apologizes for punching horse
---
Leatherbury: Ben's Cat's 'name will be around a long time'
---
Gun Runner to stud after the Pegasus World Cup
---
Juvenile colt Eclipse race a tough choice, juvenile filly not so much
---
Breeders' Cup 2017: Reflections on champions past, present, and yet to come
---
Powell: A review of Breeders' Cup 2017
---
Baffert crew regroups
---
Plenty of challenges hosting Breeders' Cup but Del Mar passed them all
---
Lack of immigrant workers could hobble racing industry... With recent changes in immigration policy, trainers are having trouble getting visas for their workers
---
Commentary: What's next for Pennsylvania if it doesn't clean up its act?
---
Pennsylvania commission suspends four trainers for failing to comply with subpoena
---
La: Backstretch vet, pharmacy found guilty in painkiller case
---
---
Sun racing cancelled due to forecast of high wind
Sat results: Fire Away takes $150K Artie Schiller

---
---
Jock Ruby Walsh to sidelines with broken leg
---
MISCELLANEOUS INDEX:
Where we put things that don't fit into any of the other index categories
---
Track visit/reviews
---
THE FANS SPEAK:
Where we occasionally search the web to explore various discussions and topics
---
OPINION:
equidaily.com's occasional thoughts on various topics regarding the horse racing game

---
equidaily.com's Coast-to-coast
---
Saratoga's Best Bets
---
Click here to e-mail any questions, comments, or suggestions to equidaily.com
---
AQUEDUCT, Jamaica, NY
ARAPAHOE PARK, Aurora, CO
ARLINGTON PARK, Arlington Heights, IL
ASSINIBOIA DOWNS, Winnipeg, Manitoba
BELMONT, Elmont, NY
BELTERRA PARK, Cincinnati, OH
BEULAH PARK, Grove City, OH
CALDER [GPW}, Miami, FL
CALIFORNIA FAIRS, CA
CANTERBURY PARK, Shakopee, MN
CHARLES TOWN, Charles Town, WV
CHURCHILL DOWNS, Louisville, KY
COLONIAL DOWNS, New Kent, VA
DELAWARE PARK, Wilmington, DE
DEL MAR, Del Mar, CA
DELTA DOWNS, Vinton, LA
DOWNS AT ALBUQUERQUE, Albuquerque, NM
ELLIS PARK, Henderson, KY
EMERALD DOWNS, Auburn, WA
EVANGELINE DOWNS, Opelousas, LA
FAIR GROUNDS, New Orleans, LA
FAIR MEADOWS, Tulsa, OK
FAIRMOUNT PARK, Collinsville, IL
FAIRPLEX, Pomona, CA
FINGER LAKES, Farmington, NY
FORT ERIE, Fort Erie, Ontario
GOLDEN GATE, Albany, CA
GREAT LAKES DOWNS, Muskegon, MI
GULFSTREAM PARK, Hallandale, FL
GULFSTREAM PARK WEST, Miami, FL
HASTINGS PARK, Vancouver, BC
HIALEAH PARK, Hialeah, FL
HAWTHORNE RACE COURSE, Cicero, IL
HOLLYWOOD PARK, Inglewood, CA
HOOSIER PARK, Anderson, IN
INDIANA DOWNS, Shelbyville, IN
KEENELAND, Lexington, KY
KENTUCKY DOWNS, Franklin, KY
LAUREL PARK, Laurel, MD
LONE STAR PARK, Grand Prairie, TX
LOUISIANA DOWNS, Bossier City, LA
Los Alamitos, Los Alamitos, CA
MAHONING VALLEY, Youngstown, OH
MARQUIS DOWNS, Saskatoon, Saskatchewan
MEADOWLANDS, E Rutherford, NJ
MONMOUTH PARK, Oceanport, NJ
MOUNTAINEER, Chester, WV
NORTHLANDS PARK, Edmonton, Alberta
OAKLAWN PARK, Hot Springs, AR
PENN NATIONAL, Grantville, PA
PARX, Bensalem, PA
PIMLICO, Baltimore, MD
PINNACLE RACE COURSE, New Boston, MI
PORTLAND MEADOWS, Portland, OR
PRAIRIE MEADOWS, Des Moines, IA
PRESQUE ISLE DOWNS, Erie, PA
REMINGTON PARK, Oklahoma City, OK
RETAMA PARK, San Antonio, TX
RIVER DOWNS, Cincinnati, OH
ROCKINGHAM PARK, Salem, NH
RUIDOSO DOWNS, Ruidoso Downs, NM
SAM HOUSTON, Houston, TX
SANTA ANITA, Arcadia, CA
SARATOGA, Saratoga Springs, NY
STAMPEDE PARK, Calgary, Alberta
SUFFOLK DOWNS, Boston, MA
SUNLAND PARK, Sunland Park, NM
SUNRAY PARK, Farmington, NM
TAMPA BAY DOWNS, Tampa, FL
THISTLEDOWN, Cleveland, OH
TURF PARADISE, Phoenix, AZ
TURFWAY PARK, Florence, KY
WILL ROGERS DOWNS, Claremore, Oklahoma
WOODBINE, Rexdale, Ontario
WOODLANDS, Kansas City, KS
YAVAPAI DOWNS, Prescott Valley, AZ
ZIA PARK, Hobbs, NM

---


Note: Pages on this site are labelled with the equidaily.com logo. Some links lead to pages at other sites. equidaily.com is responsible only for the pages on this site. equidaily.com assumes no responsibility for errors or omissions. Always check with official sources to verify info.

---
Copyright 2016 equidaily.com

---