SA news/notes
---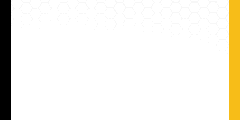 ---
55YO Trudy Thornton puts female jockeys back in the spotlight
---
Current forecasts for N American tracks
---
Racetrack abbreviation codes
---
[AUS] FOXSPORTS.AU
[AUS] RACING AND SPORTS
[AUS] SMH.COM.AU
[AUS/NZ] THOROUGHBRED NEWS
[AUS] VIRTUAL FORM GUIDE
[ASIA] S CHINA MORNING POST
BALTIMORE SUN
BLOOD HORSE
CBS.SPORTSLINE
CHICAGO SUN-TIMES
DAILY RACING FORM
ESPN
FOX SPORTS
FRANCE GALOP
[JAPAN] HORSERACING IN JAPAN
KENTUCKY.COM
LA TIMES
LOUISVILLE COURIER JOURNAL
MIAMI HERALD
MSNBC
NY DAILY NEWS
NY POST
NY TIMES
THE RACING BIZ [Mid-Atlantic region]
SEATTLE TIMES
SIGNONSANDIEGO.COM
SINGAPORE TURF CLUB
SOUTH AFRICAN HORSERACING
THISISHORSERACING.COM
ThoroughbredRacing.com
TIMES PICAYUNE
[U.K.] BBC
[U.K.] GUARDIAN
[U.K.] RACING POST
[U.K.] SPORTINGLIFE.COM
[U.K.] TELEGRAPH
[U.K.] TIMES
USA TODAY
WASHINGTON POST

Hayward: Five crucial issues to keep an eye on in 2019
---
Wincze Hughes: 2018 in review
---
Pedulla: A look back at the Top 10 horse racing stories of 2018
---
thisishorseracing.com's Top Ten 2018 most-read [scroll to bottom for complete list]
---
Powell: A vote for Baffert and other Eclipse Award thoughts
---
Las Vegas Reviw Journal readers sound off on horse racing's biggest problems
---
Wilson: Sorting out horse racing's best for the Eclipse Awards
---
Ehalt: A 2019 horse racing wish list
---
After stellar 2018 for Chad Brown, could mentor Frankel's Grade 1 mark be in sight?
---
Haskin: A new mindset for Derby Dozen
---
Ehalt: How the many benefits of extending Saratoga's season should outweigh any reservations
---
Jock Watch: Riding an incredible hot streak, Rosario settles in for winter at Santa Anita
---
Cagey UK punter bypasses security rules and gets caught drinking booze from 'binoculars'
---
Opinion: On Pimlico, three core principles
---
Gulfstream's total handle tops $2 billion in 2018
---
Monmouth Park considers big purse increase in 2019
---
Jock Watch - year-end: Irad Ortiz Jr tops riders in N American earnings, wins
---
Chad Brown caps 2018 season with top trainer title
---
Simon: The key to picking longshot winners
---
David Jacobson retires from training
---
Five ways to grow your bankroll in 2019
---
Jeannine Edwards returns to host Eclipse Awards a seventh time
---
Powell: Eclipse ballot
---
HOTY debate -- West: "Anybody whose attachment to horse racing goes beyond affection to include a solicitous interest in the sport's future should earnestly hope..."
---
Missed 'Jeopardy' question - seventh sign of racing's apocalypse? Nah, says Ehalt
---
Horse racing looks for ways to survive in Washington state
---
Ritvo outlines future plans for Santa Anita, Calif
---
NYRA clears final hurdle in Belmont renovation plan
---
CNN: World's richest horse races - The top six prize pots in racing
---
$100mil plan to subsidize NJ horse racing charges out of the starting gate
---
VIDEO: Gary Stevens interviewed-- talks retirement, surgery -- on 'Luck On Sunday'
---
Hayward: Ireland's racing industry should be the envy of all - and it's about to get even better
---
In Memoriam: A look back at who the horse racing industry lost in 2018
---
Jock Watch/international: How riding in Japan has helped world #4 Christophe Lemaire utilize all his talents
---
He got off to a fast start, but how is Frankel doing after Year 3?
---
Jock Watch: Joel Rosario and agent to spend winter at Santa Anita
---
Sacrificed for the greater good? The exasperating tale of 'guinea pig' Mendelssohn
---
Enable's half-sister Entitle wins at second attempt at Lingfield
---
Wincze-Hughes named Director of NTRA Communications
---
Trainer John Sadler [Accelerate]: "They are two good choices [for HOTY]... All I can do is make the case for my horse."
---
Integrity: Closer look at racetrack security
---
Bloodhorse: Most-read stories of 2018
---
New Mexico: Racing Commission to resume racino license discussion Fri
---
Monmouth Park, theScore to launch mobile sportsbook
---
Colonial Downs sets summer meeting for 2019
---
Voting open: Dozen finalists for NTRA Moment of the Year
---
Gary Stevens, asking old questions anew
---
Maryland Jockey Club unveils 2019 stakes slate
---
Maryland Stadium Authority: $424 million to demolish, rebuild Pimlico
---
From Pimlico to Palio, study envisions transformed Old Hilltop
---
Maryland Stadium Authority: Pimlico Race Course Study, Phase 1 and 2
---
Presque Isle Downs requests sports gaming license
---
Alfieri, Reed appointed to CHRB
---
Rick Hammerle out as Santa Anita racing secretary
---
Pricci: Santa Anita and the NYRA are well aware of their sagging popularity and influence. Within two weeks, each has changed the face of what it will present to its respective fan bases
---
Tom Hammond and Joe Burnham named to National Museum of Racing's Joe Hirsch Media Roll of Honor
---
NJ lawmakers considering $100 million bailout for horse racing
---
Lukas wrong to say gambling doesn't drive racing industry
---
Pletcher is out to put his recent 'slump' firmly behind him
---
New wager: Santa Anita to offer Horse Racing Roulette bet
---
As fines mount, Churchill Downs working to fix 'instant racing' games
---
Turfway moves to 'Plan B' on historical racing
---
Jockeys' Guild concludes its 2018 Assembly... Members elect Mike Smith and John Velazquez at co-chairs
---
Still bearing the scars, still struggling to understand ... that's life one year after the horror of San Luis Rey Downs
---
Racing Officials Accreditation Program names winners of Pete Pedersen Awards... Award honors stewards for their work
---
Ghosts of racetracks past: The parrot, the riot, and the brief heyday of Liberty Bell Park
---
Photo gallery: Dettori at World's Best Jockey Award ceremony
---
NYRA promotes backstretch housing as national standard... Gaming Commission pushes to put housing at NYRA tracks under regulatory oversight
---
Silvestre de Sousa wins last week's International Jockeys Championship in Hong Kong... Javier Castellano 4th
---
Gulfstream Park 2018-19 handicapping preview
---
Mendelssohn poised to be a good thing in the breeding shed
---
Kentucky Derby pedigree profile: Improbable
---
Renovations underway at Indiana Grand
---
A breakdown of track surfaces in the horse racing world
---
Hall of Famer Nick Zito to have string at Oaklawn
---
New York regulators uphold fine against Castellano... Bumping incident from August will cost jockey $2000
---
NYRA adjusts race times for Cigar Mile card
---
Watchmaker: More to Improbable than we've yet seen
---
American Graded Stakes Committee announces US Graded and Listed Stakes for 2019
---
Haskin: Weep no more for Graded Stakes Committee
---
AQU fall meet leaders/final: Rodriguez, Pletcher tie for top trainer honors... Franco top jock
---
Del Mar's Fall Meet concludes with overall gains
---
Ehalt: When 2018 started, I did not expect to spend Thanksgiving nearly 7,000 miles away from my home in Connecticut watching a horse race in Tokyo...
---
Plenty of cheer for Woodbine in 2018 - but next year looks to have something extra
---
Simon: Is Remsen winner Maximus Mischief a legitimate Kentucky Derby contender?
---
Why conventional ratings can never do justice to Winx's awesome legacy
---
Winx voted 2018 Secretariat Vox Populi Award winner
---
Winx elevates Vox Populi Award to new level
---
Ruidoso Downs deploys drug-detecting dog
---
More memories of Rick Violette: Looking back at the career and legacy of the trainer and advocate, including a memorable night at Caffe Lena last summer in Saratoga Springs
---
Making smarter bets: Eight horse racing lessons learned
---
Why have fillies become faster when colts have not?
---
Champion Abel Tasman tops Keeneland January entries
---
Santa Anita announces overnight purse increases
---
Meadowlands horsemen getting purse boost from sports betting, hoping for more
---
Jock Watch: Apprentice Kazushi Kimura, from the Land of the Rising Sun, has become rising star at Woodbine
---
Asmussen breaks Remington single-season earnings mark
---
Idaho: Treasure Valley Racing is walking away from Les Bois, after Prop 1 vote's failure
---
Horse racing legend Lester Piggott, 83, rushed to hospital over the weekend but is now 'in good shap''
---
Fasig-Tipton Mixed: Top line numbers dip, but with key bright spots
---
Apprentice Watch: Felix Pinero scores first career win on the weekend at LRL
---
Jock Victor Espinoza says spinal cord has healed 'perfectly,' eyes Jan return
---
'I guess I'm the perfect example of where nice guys finish."... Michael Wrona still devastated about being ousted as Santa Anita announcer
---
Heavy fog forces cancellations at Aqueduct on Sunday
---
Backstretch stories: Terrell Ray's journey has taken him from USC to NFL and now Richard Mandella's barn
---
Funny: Six hilarious race calls you've got to hear!
---
VIDEO: All nine lives maintained -- cat successfully dashes across track in front of field during FG race
---
AQU stakes results
---
---
Five-year bans for jockeys who fail cocaine tests... Irish authorities say message 'not getting through'
Irish jockey claims he blew over $1 million on alcohol and drugs as he fell into depression

---
MISCELLANEOUS INDEX:
Where we put things that don't fit into any of the other index categories
---
Track visit/reviews
---
THE FANS SPEAK:
Where we occasionally search the web to explore various discussions and topics
---
OPINION:
equidaily.com's occasional thoughts on various topics regarding the horse racing game

---
equidaily.com's Coast-to-coast
---
Saratoga's Best Bets
---
Click here to e-mail any questions, comments, or suggestions to equidaily.com
---
AQUEDUCT, Jamaica, NY
ARAPAHOE PARK, Aurora, CO
ARLINGTON PARK, Arlington Heights, IL
ASSINIBOIA DOWNS, Winnipeg, Manitoba
BELMONT, Elmont, NY
BELTERRA PARK, Cincinnati, OH
BEULAH PARK, Grove City, OH
CALDER [GPW}, Miami, FL
CALIFORNIA FAIRS, CA
CANTERBURY PARK, Shakopee, MN
CHARLES TOWN, Charles Town, WV
CHURCHILL DOWNS, Louisville, KY
COLONIAL DOWNS, New Kent, VA
DELAWARE PARK, Wilmington, DE
DEL MAR, Del Mar, CA
DELTA DOWNS, Vinton, LA
DOWNS AT ALBUQUERQUE, Albuquerque, NM
ELLIS PARK, Henderson, KY
EMERALD DOWNS, Auburn, WA
EVANGELINE DOWNS, Opelousas, LA
FAIR GROUNDS, New Orleans, LA
FAIR MEADOWS, Tulsa, OK
FAIRMOUNT PARK, Collinsville, IL
FAIRPLEX, Pomona, CA
FINGER LAKES, Farmington, NY
FORT ERIE, Fort Erie, Ontario
GOLDEN GATE, Albany, CA
GREAT LAKES DOWNS, Muskegon, MI
GULFSTREAM PARK, Hallandale, FL
GULFSTREAM PARK WEST, Miami, FL
HASTINGS PARK, Vancouver, BC
HIALEAH PARK, Hialeah, FL
HAWTHORNE RACE COURSE, Cicero, IL
HOLLYWOOD PARK, Inglewood, CA
HOOSIER PARK, Anderson, IN
INDIANA GRAND, Shelbyville, IN
KEENELAND, Lexington, KY
KENTUCKY DOWNS, Franklin, KY
LAUREL PARK, Laurel, MD
LONE STAR PARK, Grand Prairie, TX
LOUISIANA DOWNS, Bossier City, LA
Los Alamitos, Los Alamitos, CA
MAHONING VALLEY, Youngstown, OH
MARQUIS DOWNS, Saskatoon, Saskatchewan
MEADOWLANDS, E Rutherford, NJ
MONMOUTH PARK, Oceanport, NJ
MOUNTAINEER, Chester, WV
NORTHLANDS PARK, Edmonton, Alberta
OAKLAWN PARK, Hot Springs, AR
PENN NATIONAL, Grantville, PA
PARX, Bensalem, PA
PIMLICO, Baltimore, MD
PINNACLE RACE COURSE, New Boston, MI
PORTLAND MEADOWS, Portland, OR
PRAIRIE MEADOWS, Des Moines, IA
PRESQUE ISLE DOWNS, Erie, PA
REMINGTON PARK, Oklahoma City, OK
RETAMA PARK, San Antonio, TX
RIVER DOWNS, Cincinnati, OH
ROCKINGHAM PARK, Salem, NH
RUIDOSO DOWNS, Ruidoso Downs, NM
SAM HOUSTON, Houston, TX
SANTA ANITA, Arcadia, CA
SARATOGA, Saratoga Springs, NY
STAMPEDE PARK, Calgary, Alberta
SUFFOLK DOWNS, Boston, MA
SUNLAND PARK, Sunland Park, NM
SUNRAY PARK, Farmington, NM
TAMPA BAY DOWNS, Tampa, FL
THISTLEDOWN, Cleveland, OH
TURF PARADISE, Phoenix, AZ
TURFWAY PARK, Florence, KY
WILL ROGERS DOWNS, Claremore, Oklahoma
WOODBINE, Rexdale, Ontario
WOODLANDS, Kansas City, KS
YAVAPAI DOWNS, Prescott Valley, AZ
ZIA PARK, Hobbs, NM

---


Note: Pages on this site are labelled with the equidaily.com logo. Some links lead to pages at other sites. equidaily.com is responsible only for the pages on this site. equidaily.com assumes no responsibility for errors or omissions. Always check with official sources to verify info.

---
Copyright 2018 equidaily.com

---