Sat results: B Squared wins $100K Thor's Echo Hcp
---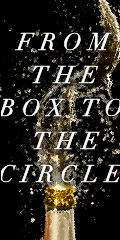 ---
ATC honors the world's best racehorse Winx renaming the Warwick Stakes to the Winx Stakes
Sat results: 9YO Who Shot Thebarman wins G1 Sydney Cup at Royal Randwick
Sat results: Unforgotten takes G1 Australian Oak at Royal Randwick

---
Current forecasts for N American tracks
---
Racetrack abbreviation codes
---
[AUS] FOXSPORTS.AU
[AUS] RACING AND SPORTS
[AUS] SMH.COM.AU
[AUS/NZ] THOROUGHBRED NEWS
[AUS] VIRTUAL FORM GUIDE
[ASIA] S CHINA MORNING POST
BALTIMORE SUN
BLOOD HORSE
CBS.SPORTSLINE
CHICAGO SUN-TIMES
DAILY RACING FORM
ESPN
FOX SPORTS
FRANCE GALOP
[JAPAN] HORSERACING IN JAPAN
KENTUCKY.COM
LA TIMES
LOUISVILLE COURIER JOURNAL
MIAMI HERALD
MSNBC
NY DAILY NEWS
NY POST
NY TIMES
THE RACING BIZ [Mid-Atlantic region]
SEATTLE TIMES
SIGNONSANDIEGO.COM
SINGAPORE TURF CLUB
SOUTH AFRICAN HORSERACING
THISISHORSERACING.COM
ThoroughbredRacing.com
TIMES PICAYUNE
[U.K.] BBC
[U.K.] GUARDIAN
[U.K.] RACING POST
[U.K.] SPORTINGLIFE.COM
[U.K.] TELEGRAPH
[U.K.] TIMES
USA TODAY
WASHINGTON POST

Kentucky Derby points leaderboard/final
---
Sat results: Magnum Moon stays perfect with win in G1 $1mil Arkansas Derby
---
International: Winx makes it 25 straight with G1 Queen Elizabeth victory
---
Photos: Australian front pages celebrate Winx
---
VIDEO: Winx wins G1 Queen Elizabeth
---
Bill Nack, writer known for coverage of Secretariat, dies at 77
---
Michigan's last live horse racing venue, Northville Downs struggles as it tries to defy long odds for survival
---
Former Stronach Group exec Brackpool suing company for $40mil
---
Turf racing a key ingredient in this spectacular Woodbine of the future
---
Canadian Racing Hall of Fame announces class of 2018
---
Oaklawn Park to extend 2019 meet three weeks
---
Pentatonix to perform national anthem at Kentucky Derby
---
Good Magic, the self-driving horse, has such valuable qualities for the Kentucky Derby
---
Wood 1-2 deserve credit – but this is a vintage year
---
A few minutes with new ARCI chair Mike Hopkins
---
Chaplains: Helping racing's unsung heroes
---
China to support horse racing, expand sports lottery in Hainan
---
Runaway Ghost injured, will miss Kentucky Derby
---
Fri results: Starting gate, Unbridled Mo stun Unique Bella in Apple Blossom
---
Camel racing helps preserve UAE's rich sporting heritage
---
NTRA polls: Justify leaps to #1 among 3YOs... Army Mule enters overall Top Ten
---
Haskin's Derby Dozen: Vino Rosso #1
---
ABR Derby Top Ten
---
Kentucky Derby: Who's hot, who's not for April 11
---
Trainer Rodolphe Brisset discusses Quip's quirks and the Arkansas Derby
---
Castellano to ride Audible in the Kentucky Derby
---
After justifying the hype, can Justify win Kentucky Derby in fourth start?
---
Kentucky Derby 2018 point standings
---
Watchmaker: Justify proves he is the real deal
---
Breeders' Cup, NBC set Challenge Series TV schedule
---
Pedulla: Five takeaways from Sat's Kentucky Derby preps
---
NY: Chester and Mary Broman repeat as top 2017 NY breeders... Mind Your Biscuits grabs top horse honors again at Mon's annual NY-bred awards dinner
---
Virginia governor signs bill to allow gambling machines at Colonial Downs
---
Armed with historical racing, Colonial Downs poised to reopen
---
Super Derby returns to dirt after one year on turf
---
Pharmacy Times: Medication use in horse racing: Yea or neigh?
---
Ky proposals aim for fairness following drug positives... Changes follow recent cases involving high-profile trainers
---
Michaels: Baffert's Prep Race Shuffle was 'Justified'
---
Privman: Derby points in high demand heading into final Derby points preps
---
Kentucky Derby contender profile: Noble Indy
---
Powell: Controversies and dilemmas... "Being a steward in horse racing is a controversial job..."
---
Justify favored in final Derby Future Wager Pool
---
VIDEO: ABR follows Mark Casse through 2YO sale process
---
Beyers from Saturday stakes
---
Philly Daily News: Pennsylvania's horse-racing industry gets more state money than Health or Agriculture Depts
---
Pa's horse-racing industry struggles while slot-machines in casinos thrive
---
Finley: The best Kentucky Derby field ever?
---
LA Times: Justify wins G1 $1mil SA Derby... "Let the Triple Crown talk commence."
---
International: France now the main target as more British trainers target prizes overseas
---
UAE Derby: see where that huge winning margin ranks
---
Does Mendelssohn have what it takes to triumph in Kentucky?
---
Presque Isle Downs horse racing season opens May 14
---
At ARCI conference, a call for wagering innovation
---
Panelists spar over uniformity at ARCI conference
---
Derby Watch: Justify, Good Magic and Vino Rosso move closer to Derby with key prep wins
---
Sat results: Good Magic lives up to the hype in G2 $1mil Blue Grass
---
Northville Downs: Last horse racing track in Michigan
---
Hazel Park Raceway closes after nearly 70 years of horse racing
---
Keeneland opens Friday
---
QandA with Keeneland VP Bob Elliston
---
Ky Derby: Vegas odds
---
TV: 'Aqueduct Live' returns to MSG+ on Sat Apr 7 for coverage of four graded stakes... Wood Memorial to air nationally on NBC Sports Network
---
3YO Watch: Will he 'Justify' the hype?
---
How the Dubai extravaganza impacted the world rankings
---
PDJF Telethon Sunday
---
Wednesday recap of Conference on Equine Welfare and Racing Integrity
---
Why every day is Groundhog Day in US racing's rulemaking process
---
Audible looks to have the perfect all-round game
---
Latest NTRA polls: Bolt d'Oro, Audible, Mendelssohn 1-2-3 in 3YO poll... Mind Your Biscuits moves way up
---
Bolt d'Oro edges Audible and Justify for early favoritism in Pool 4 of Kentucky Derby Future Wager
---
Kentucky Derby Futures: Make-or-break weekend looms
---
Pedigree insights: Audible
---
Kentucky Derby BRIS Speed Rating Report: Florida Derby
---
Could it be Mott's time with Hofburg?
---
Powell: Gronkowski, Mendelssohn and Audible... "The biggest winner [this weekend] was the Kentucky Derby G1 itself."
---
Audible makes noise, but Mendelssohn is a monster
---
Pennsylvania Gaming Control Board releases annual report on casino gaming's impact on state's horse racing industry
---
The big talking points after a stunning Dubai World Cup night
---
Kentucky Derby, Queen's Plate still in the picture for Casse, Flameaway
---
Champion Good Magic heads Blue Grass field
---
Viet Nam: Track planned for Ho Chi Minh City... "This is the first step towards the development of the 'racino' facilities."
---
G2 $1.2mil Charles Town Classic draws 48 nominations
---
Justify to run in Santa Anita Derby, Solomini to Arkansas
---
Zoccali: Laying out a marketing plan for harness racing
---
Baffert on McKinzie: "If I have to pull the plug [on making Triple Crown races], I'll get him ready for the summer stuff, like the Haskell (at Monmouth Park) and the Travers (at Saratoga)."
---
"Big-owner partnerships are the new wave."... Vino Rosso represents new strategy for Repole
---
Keeeneland handicapping: Five keys for Week One
---
Keeneland to debut 'pre-game' show
---
Gulfstream: Officials have high hopes for spring-summer meet
---
Europe: Bookmakers believe jock Ryan Moore [Mendelssohn] will choose Kentucky Derby over 2000 Guineas
---
Size matters in Dubai and this place is staggering... Euro scribe marvels at the magnificence of Meydan on World Cup night
---
Terra Promessa retired
---
Mind Your Biscuits now all-time highest-earning New York-bred
---
Evangeline Downs veteran has seen many changes in horse racing in 50 years... "What we do now is a lot different than when I started."
---
Meet Bolt d'Oro: the puppy with the heart of a lion
---
Derby Watch: International runners could shape Derby points bubble
---
Gulfstream meet leaders/final: Pletcher, Saez, Ramsey
---
Fair Grounds meet leaders/final: Cox, Bridgmohan, Moss
---
Strong turnout at Barretts' 2YO preview
---
Keeneland: Transylvania biggest test yet for Analyze It
---
Kansas: Legislation to bring horse and dog racing back offers big boost to economy
---
After work, Justify all-in for Santa Anita Derby
---
NY state budget includes provisions for horsemen
---
Keeneland: An afternoon on The Hill
---
Track superintendents share expertise at conference
---
Gulfstream crushes total handle and Derby Day records
---
Audible was good, Mendelssohn was great
---
Mendelssohn a top contender to end Europe's duck in Kentucky Derby
---
Ehalt: Recent trends offer keys to evaluating Sat's 'Big Three' Derby preps
---
Gronkowski just earned a spot in the 2018 Kentucky Derby
---
Five key takeaways from Florida Derby Day
---
Watchmaker: Derby picture now in sharper focus
---
AQU met leaders/final: Franco, Rodriguez, Dubb
---
Derby Trail: With McKinzie out, Justify could run in Santa Anita Derby
---
Sat results/Gulfstream: Winning Rainbow 6 tickets return $9,018 in mandatory disbursement
---
Vogue: At the 2018 White Turf in St Moritz, horse racing gets an Alpine edge
---
Talking with a tech guru: "[Horse] racing could be what we call a time-immune content franchise... In the future, content that demands real-time attendance from the audience will be absolute gold."
---
Opinion/Commentary: Odds look good for horse racing's return to Virginia
---
Smaller venues/S Dakota: Horse races will be taking place this spring in Fort Pierre following some doubts last fall
---
Look which Horse of the Year is racing's newest ambassador: Point Given
---
March 30: Happy Birthday, Niatross and Secretariat... On March 30 seven years apart, two of the greatest racehorses in history were foaled
---
Trainer Joe Herrick and resilient horse follow music back from the flames at San Luis Rey Downs
---
Jumps: Balance the budget wires G1 Colonial Cup
---
Keeneland at a glance: Exploring the heart of horse country
---
Apprentice Watch: Tais Lyapustina earns first win
---
TVG, Jockeys' Guild to hold PDJF telethon
---
3YO Watch: McKinzie out of Santa Anita Derby
---
Rick Pitino sticks to his vow, says he won't attend Kentucky Oaks
---
Evangeline Downs horse racing returns with upgrades
---
Sat wha--?... Aussie punters banned from betting at Vaal by South African racing authorities due to cricket incident... "Cheating is obviously engrained in the Australian sporting culture and we don't want those dollars funding our thoroughbred racing industry."
---
Once scandalous, horse racing on Sundays no longer taboo
---
Saudi Arabia horse racing has a bright future, says departing top trainer
---
Winners honored at Mohammad Bin Rashid Al Maktoum Horse Racing Excellence Awards 2017 in a ceremony held in Dubai on Thurs
---
NYRA to host 'Under 20s Claiming Challenge' for horsemen during Belmont spring/summer meet
---
Sat results: Uni scores in $100K Plenty of Grace
---
---
Horse by horse guide to Scottish Grand National at Ayr
Sat results: Grand National - Story behind Tiger Roll's emotional win for Davy Russell

---
MISCELLANEOUS INDEX:
Where we put things that don't fit into any of the other index categories
---
Track visit/reviews
---
THE FANS SPEAK:
Where we occasionally search the web to explore various discussions and topics
---
OPINION:
equidaily.com's occasional thoughts on various topics regarding the horse racing game

---
equidaily.com's Coast-to-coast
---
Saratoga's Best Bets
---
Click here to e-mail any questions, comments, or suggestions to equidaily.com
---
AQUEDUCT, Jamaica, NY
ARAPAHOE PARK, Aurora, CO
ARLINGTON PARK, Arlington Heights, IL
ASSINIBOIA DOWNS, Winnipeg, Manitoba
BELMONT, Elmont, NY
BELTERRA PARK, Cincinnati, OH
BEULAH PARK, Grove City, OH
CALDER [GPW}, Miami, FL
CALIFORNIA FAIRS, CA
CANTERBURY PARK, Shakopee, MN
CHARLES TOWN, Charles Town, WV
CHURCHILL DOWNS, Louisville, KY
COLONIAL DOWNS, New Kent, VA
DELAWARE PARK, Wilmington, DE
DEL MAR, Del Mar, CA
DELTA DOWNS, Vinton, LA
DOWNS AT ALBUQUERQUE, Albuquerque, NM
ELLIS PARK, Henderson, KY
EMERALD DOWNS, Auburn, WA
EVANGELINE DOWNS, Opelousas, LA
FAIR GROUNDS, New Orleans, LA
FAIR MEADOWS, Tulsa, OK
FAIRMOUNT PARK, Collinsville, IL
FAIRPLEX, Pomona, CA
FINGER LAKES, Farmington, NY
FORT ERIE, Fort Erie, Ontario
GOLDEN GATE, Albany, CA
GREAT LAKES DOWNS, Muskegon, MI
GULFSTREAM PARK, Hallandale, FL
GULFSTREAM PARK WEST, Miami, FL
HASTINGS PARK, Vancouver, BC
HIALEAH PARK, Hialeah, FL
HAWTHORNE RACE COURSE, Cicero, IL
HOLLYWOOD PARK, Inglewood, CA
HOOSIER PARK, Anderson, IN
INDIANA GRAND, Shelbyville, IN
KEENELAND, Lexington, KY
KENTUCKY DOWNS, Franklin, KY
LAUREL PARK, Laurel, MD
LONE STAR PARK, Grand Prairie, TX
LOUISIANA DOWNS, Bossier City, LA
Los Alamitos, Los Alamitos, CA
MAHONING VALLEY, Youngstown, OH
MARQUIS DOWNS, Saskatoon, Saskatchewan
MEADOWLANDS, E Rutherford, NJ
MONMOUTH PARK, Oceanport, NJ
MOUNTAINEER, Chester, WV
NORTHLANDS PARK, Edmonton, Alberta
OAKLAWN PARK, Hot Springs, AR
PENN NATIONAL, Grantville, PA
PARX, Bensalem, PA
PIMLICO, Baltimore, MD
PINNACLE RACE COURSE, New Boston, MI
PORTLAND MEADOWS, Portland, OR
PRAIRIE MEADOWS, Des Moines, IA
PRESQUE ISLE DOWNS, Erie, PA
REMINGTON PARK, Oklahoma City, OK
RETAMA PARK, San Antonio, TX
RIVER DOWNS, Cincinnati, OH
ROCKINGHAM PARK, Salem, NH
RUIDOSO DOWNS, Ruidoso Downs, NM
SAM HOUSTON, Houston, TX
SANTA ANITA, Arcadia, CA
SARATOGA, Saratoga Springs, NY
STAMPEDE PARK, Calgary, Alberta
SUFFOLK DOWNS, Boston, MA
SUNLAND PARK, Sunland Park, NM
SUNRAY PARK, Farmington, NM
TAMPA BAY DOWNS, Tampa, FL
THISTLEDOWN, Cleveland, OH
TURF PARADISE, Phoenix, AZ
TURFWAY PARK, Florence, KY
WILL ROGERS DOWNS, Claremore, Oklahoma
WOODBINE, Rexdale, Ontario
WOODLANDS, Kansas City, KS
YAVAPAI DOWNS, Prescott Valley, AZ
ZIA PARK, Hobbs, NM

---


Note: Pages on this site are labelled with the equidaily.com logo. Some links lead to pages at other sites. equidaily.com is responsible only for the pages on this site. equidaily.com assumes no responsibility for errors or omissions. Always check with official sources to verify info.

---
Copyright 2018 equidaily.com

---