Sat preview: Mucho Macho Man is 124-pound highweight in Big Cap
---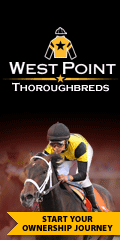 ---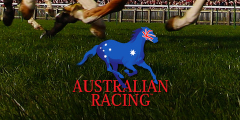 ---
Jock Watch/Hong Kong: Arrival of Joao Moreira has been akin to "letting a lion loose in a chicken coup."
Shane Dye inducted into Australian Racing Hall of Fame

---
Current forecasts for N American tracks
---
Racetrack abbreviation codes
---
[AUS] FOXSPORTS.AU
[AUS] RACING AND SPORTS
[AUS] SMH.COM.AU
[AUS/NZ] THOROUGHBRED NEWS
[AUS] VIRTUAL FORM GUIDE
[ASIA] S CHINA MORNING POST
BALTIMORE SUN
BLOOD HORSE
CBS.SPORTSLINE
CHICAGO SUN-TIMES
DAILY RACING FORM
ESPN
FOX SPORTS
FRANCE GALOP
[JAPAN] HORSERACING IN JAPAN
KENTUCKY.COM
LA TIMES
LOUISVILLE COURIER JOURNAL
MIAMI HERALD
MSNBC
NY DAILY NEWS
NY POST
NY TIMES
THE RACING BIZ [Mid-Atlantic region]
SEATTLE TIMES
SIGNONSANDIEGO.COM
SOUTH AFRICAN HORSERACING
THISISHORSERACING.COM
ThoroughbredRacing.com
TIMES PICAYUNE
[U.K.] BBC
[U.K.] GUARDIAN
[U.K.] RACING POST
[U.K.] SPORTINGLIFE.COM
[U.K.] TELEGRAPH
[U.K.] TIMES
USA TODAY
WASHINGTON POST

'Champions Weekend' to put Irish Flat on global stage... "Irish Champions weekend will, in effect, become the first leg of a European triple crown of end-of-season festivals, to be followed by the Arc meeting in France and British Champions weekend."
---
Courier-Journal's Kentucky Derby Media Poll 2014: Samraat in, Wildcat Red out
---
Watchmaker: Exciting Gotham, and other notes
---
Watchmaker Watch: Weekly divisional ratings
---
More on Ontario funding model
---
Cronley: "Here's a trend that has become obvious with young horses with the biggest numbers: They're losing. And here's why..."
---
Barretts: Seven-figure colt leads strong select juvenile sale
---
Sovereign Awards: McCalmont a finalist for two media awards
---
No Tampa Bay Derby for Bond Holder
---
Kentucky Derby Future Wager: Field favored at 3-1; Untapable 5-1 favorite for Oaks
---
Ireland: Turf Club unveils plans to intensify crackdown on doping
---
Santa Anita picks up six G1 races from Hollywood, including Gold Cup
---
Gulfstream Park amends date request for 2014-2015
---
Santa Anita: Lakow hired as racing director
---
Big ticket item: P6 bettor invests $27,300 to hit for $333,055 at AQU on Friday
---
3YO Watch: Darley buys into Cairo Prince
---
3YO Watch: Havana's 3YO debut delayed by quarter crack... Scratched from Swale
---
Wincze: Still time for late starters to step into the Ky Derby picture
---
Finley: Don't discount Big A winter warriors... Aqueduct may not be in the spotlight but it may boast some Derby horses
---
San Diego Union-Trib: Cairo Prince tops U-T's first Derby Watch
---
Plonk: Latest edition of "Countdown to the Crown"
---
Derby Trail: Cairo Prince works bullet at Palm Meadows on Sat
---
We can all relate: Bad flight experience points Bond Holder toward Tampa Bay Derby
---
Sat results/Oz: Shamus Award has laid claim to the title of Australia's top 3YO with a brilliant win in G1 Australian Guineas at Flemington
---
Sat results/Dubai: Cavalryman victorious in G3 Nad Al Sheba Trophy at Meydan
---
New York Stallions 2014: Leading sires, statistics, and more
---
Herriman: Wanted - International runners for New York Racing
---
Va: In Colonial Downs dispute, OTB tellers stuck in the middle
---
Nebraska: Native-American group reacts to failure of expanded gaming legislation that stymies proposed racino, "If it was just horse racing alone, obviously it's not viable in a highly competitive gaming market. In order to work it needs some sort of modern advanced gaming."
---
Clancy: "Dear industry: Want a model to ensure Thoroughbred horses find suitable second careers? ... Sure you do."
---
Gulfstream: Fans will get more information about calls made by stewards
---
Pricci: Recent adjudications by Gulfstream stews leave betting public upset, calling for action
---
Penn National Gaming awarded Massachusetts slots license
---
Apprentice Watch: 18YO Israel Rodriguez wins with first US mount on Fri at LRL
---
Dubai: Familiar pattern to race for trainer's championship
---
Stanford Business School prof takes shot at racing - in article examining how one athlete can raise the popularity of a sport, "A sport that struggles because it doesn't develop brands is horse racing. Horse racing has been a sport that's been declining in popularity. The number of races being run is going down. The number of tracks closing down is increasing. The brands you could build in horse racing are the tracks, the jockeys and horses. They haven't done a very good job in any of those three areas."
---
Hovdey: Racing best suited as supporting player on film
---
VaHorseRacingNews.com, a website focused on racing and breeding in Virginia, has halted publication
---
Sat results: Spot takes G2 $200K Swale in first start for Zito
---
New post time: 1:20pm ET
---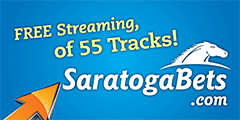 ---
---
Cheltenham says new grandstand to be built for 2016
---
MISCELLANEOUS INDEX:
Where we put things that don't fit into any of the other index categories
---
Track visit/reviews
---
THE FANS SPEAK:
Where we occasionally search the web to explore various discussions and topics
---
OPINION:
equidaily.com's occasional thoughts on various topics regarding the horse racing game

---
equidaily.com's Coast-to-coast
---
Saratoga's Best Bets
---
Click here to e-mail any questions, comments, or suggestions to equidaily.com
---
AQUEDUCT, Jamaica, NY
ARAPAHOE PARK, Aurora, CO
ARLINGTON PARK, Arlington Heights, IL
ASSINIBOIA DOWNS, Winnipeg, Manitoba
BELMONT, Elmont, NY
BEULAH PARK, Grove City, OH
CALDER, Miami, FL
CALIFORNIA FAIRS, CA
CANTERBURY PARK, Shakopee, MN
CHARLES TOWN, Charles Town, WV
CHURCHILL DOWNS, Louisville, KY
COLONIAL DOWNS, New Kent, VA
DELAWARE PARK, Wilmington, DE
DEL MAR, Del Mar, CA
DELTA DOWNS, Vinton, LA
DOWNS AT ALBUQUERQUE, Albuquerque, NM
ELLIS PARK, Henderson, KY
EMERALD DOWNS, Auburn, WA
EVANGELINE DOWNS, Opelousas, LA
FAIR GROUNDS, New Orleans, LA
FAIR MEADOWS, Tulsa, OK
FAIRMOUNT PARK, Collinsville, IL
FAIRPLEX, Pomona, CA
FINGER LAKES, Farmington, NY
FORT ERIE, Fort Erie, Ontario
GOLDEN GATE, Albany, CA
GREAT LAKES DOWNS, Muskegon, MI
GULFSTREAM PARK, Hallandale, FL
HASTINGS PARK, Vancouver, BC
HIALEAH PARK, Hialeah, FL
HAWTHORNE RACE COURSE, Cicero, IL
HOLLYWOOD PARK, Inglewood, CA
HOOSIER PARK, Anderson, IN
INDIANA DOWNS, Shelbyville, IN
KEENELAND, Lexington, KY
KENTUCKY DOWNS, Franklin, KY
LAUREL PARK, Laurel, MD
LONE STAR PARK, Grand Prairie, TX
LOUISIANA DOWNS, Bossier City, LA
MARQUIS DOWNS, Saskatoon, Saskatchewan
MEADOWLANDS, E Rutherford, NJ
MONMOUTH PARK, Oceanport, NJ
MOUNTAINEER, Chester, WV
NORTHLANDS PARK, Edmonton, Alberta
OAKLAWN PARK, Hot Springs, AR
PENN NATIONAL, Grantville, PA
PARX, Bensalem, PA
PIMLICO, Baltimore, MD
PINNACLE RACE COURSE, New Boston, MI
PORTLAND MEADOWS, Portland, OR
PRAIRIE MEADOWS, Des Moines, IA
PRESQUE ISLE DOWNS, Erie, PA
REMINGTON PARK, Oklahoma City, OK
RETAMA PARK, San Antonio, TX
RIVER DOWNS, Cincinnati, OH
ROCKINGHAM PARK, Salem, NH
RUIDOSO DOWNS, Ruidoso Downs, NM
SAM HOUSTON, Houston, TX
SANTA ANITA, Arcadia, CA
SARATOGA, Saratoga Springs, NY
STAMPEDE PARK, Calgary, Alberta
SUFFOLK DOWNS, Boston, MA
SUNLAND PARK, Sunland Park, NM
SUNRAY PARK, Farmington, NM
TAMPA BAY DOWNS, Tampa, FL
THISTLEDOWN, Cleveland, OH
TURF PARADISE, Phoenix, AZ
TURFWAY PARK, Florence, KY
WILL ROGERS DOWNS, Claremore, Oklahoma
WOODBINE, Rexdale, Ontario
WOODLANDS, Kansas City, KS
YAVAPAI DOWNS, Prescott Valley, AZ
---


Note: Pages on this site are labelled with the equidaily.com logo. Some links lead to pages at other sites. equidaily.com is responsible only for the pages on this site. equidaily.com assumes no responsibility for errors or omissions. Always check with official sources to verify info.

---
Copyright 2014 equidaily.com

---